Previous
Wednesday August 6, 2008
Day 12 - Kalispell to Apgar

Thursday August 7, 2008
Day 13 - Apgar to Many Glacier

Next
Friday August 8, 2008
Day 14 - Grinell Glacier Hike
This page has embedded youtube videos - your browser may be telling you 'Internet Explorer has restricted this webpage from running scripts of ActiveX controls that could access your computer.' Select 'Allow Blocked Content' to see the videos.
Thursday morning we checked out of Apgar Village Inn and drove up the Going to the Sun road, arriving at Logan Pass around 11am. We all hiked up the Hidden Lake trail. We quickly saw mountain goats right by the side of the trail.
There was much more snow than two years ago. After a while Bob and Karin turned back instead of crossing one particular slick patch of snow on the trail - fortunately they saw mountain goats before turning back. Everyone had a great time on this hike - seeing wildlife close enough you could reach out and touch it makes hikes more interesting.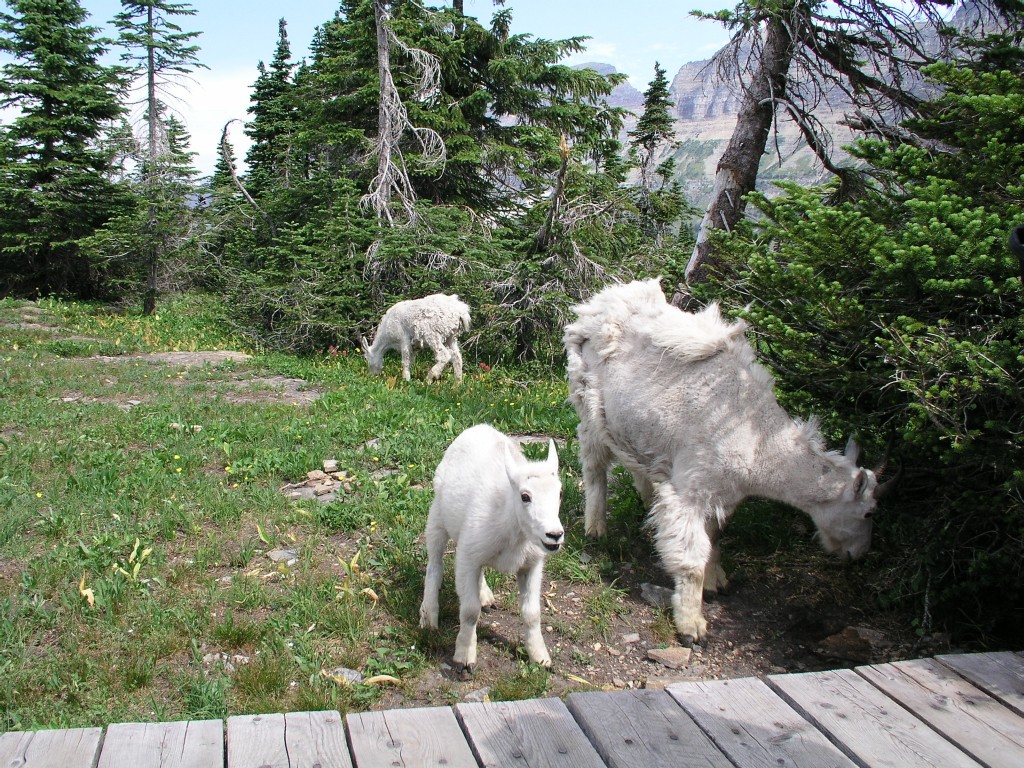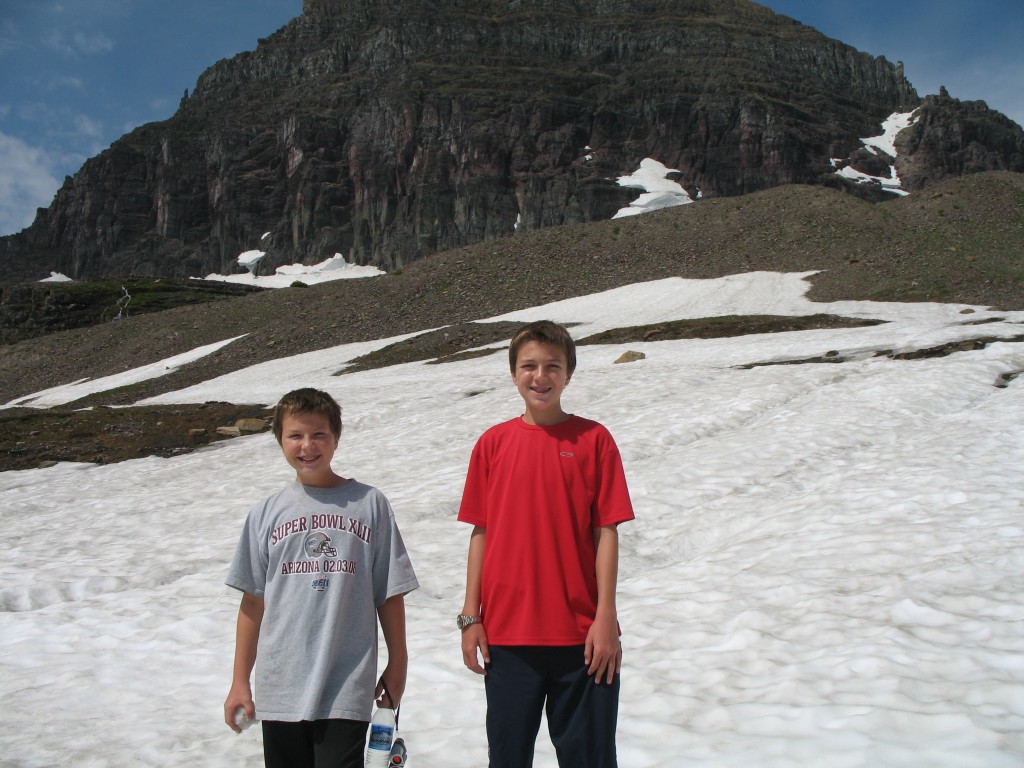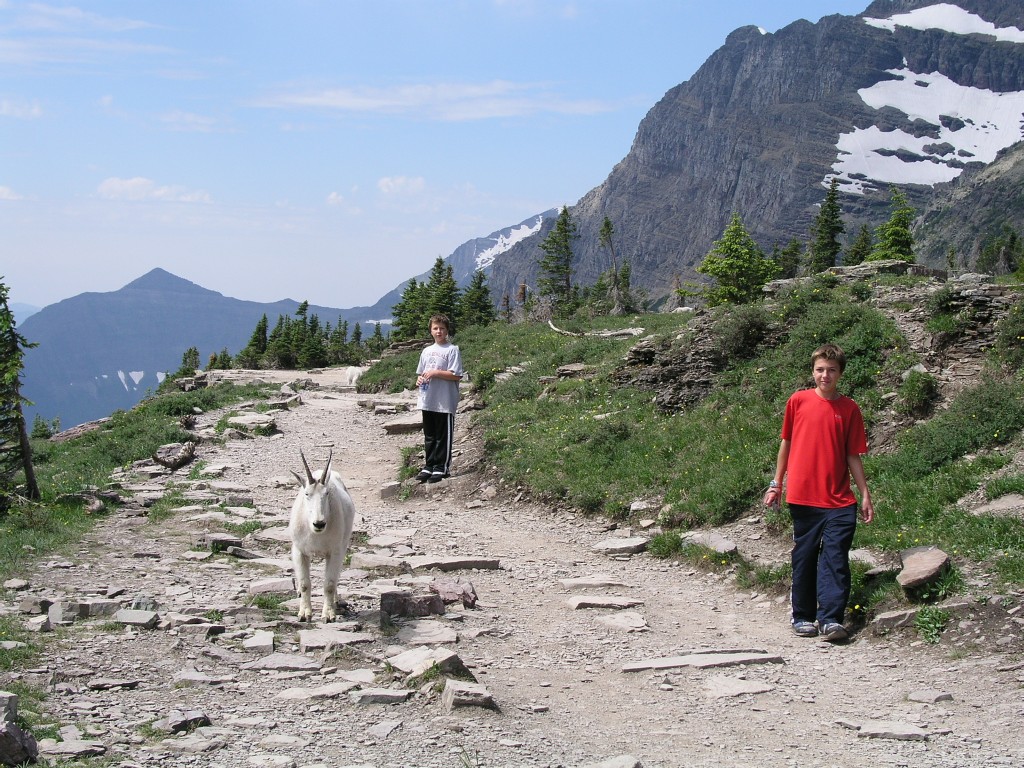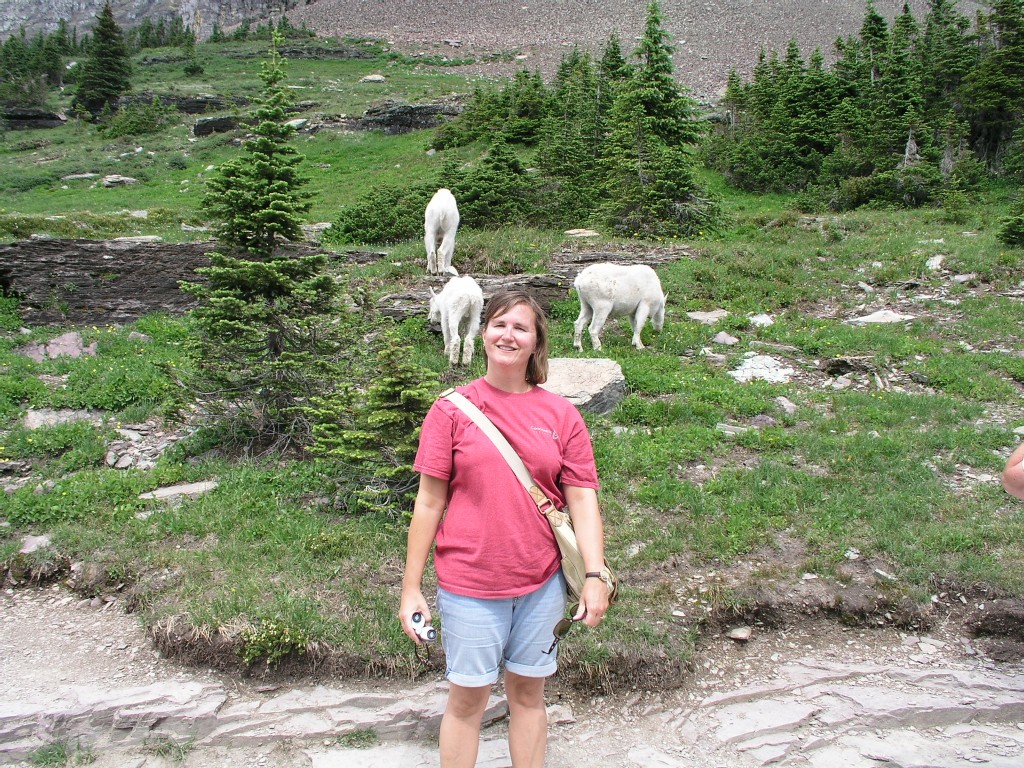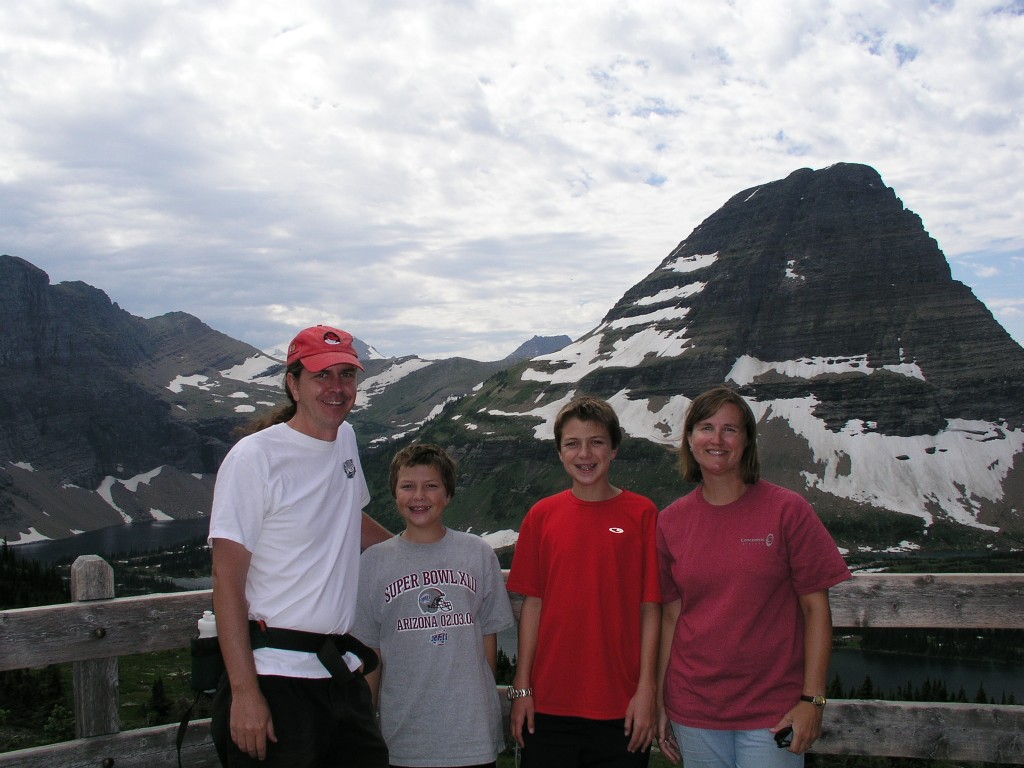 Hidden Lake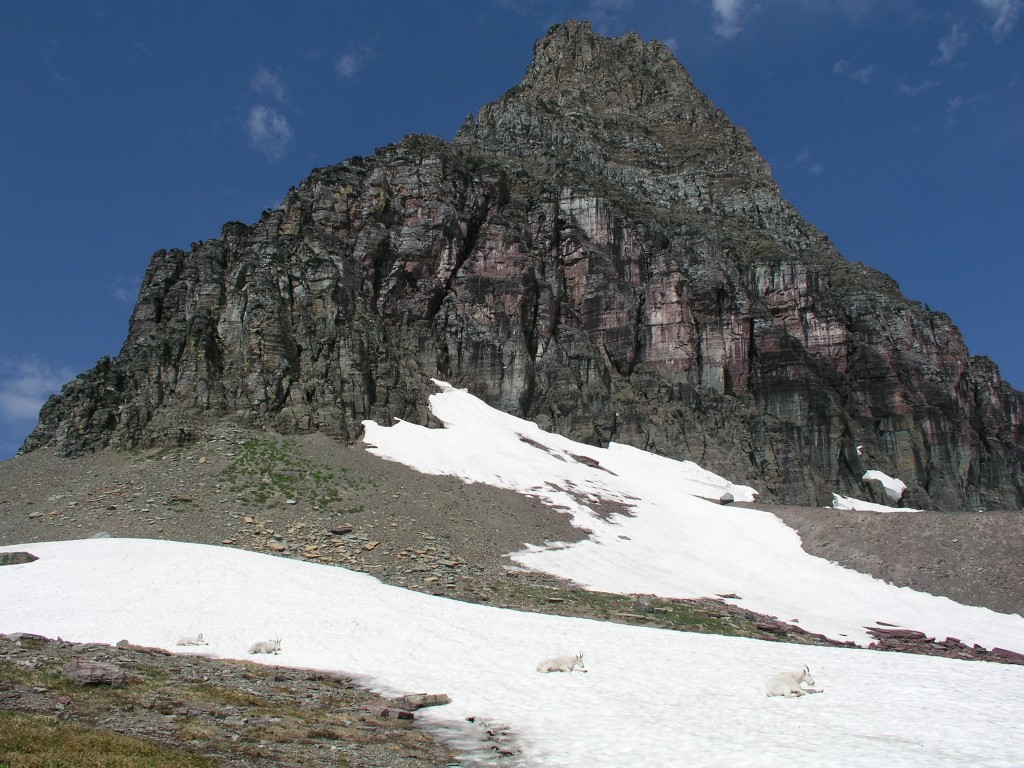 Clements Mountain Goats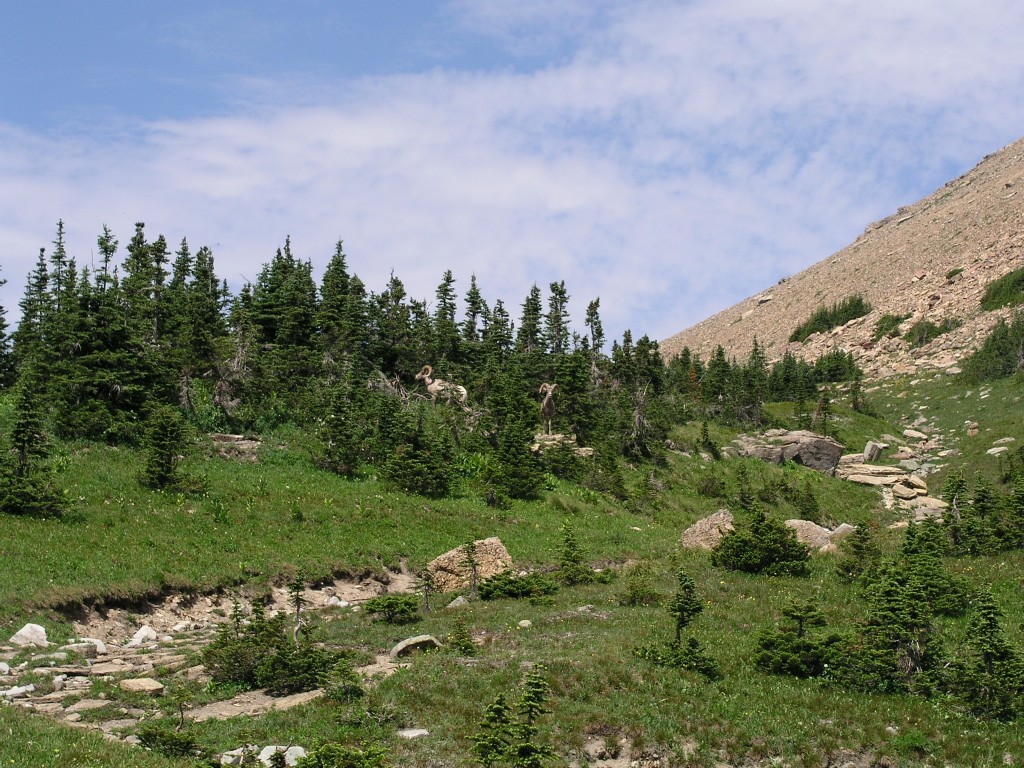 We had lunch back at the Logan Pass parking lot, then saw bighorn sheep walking toward the parking lot.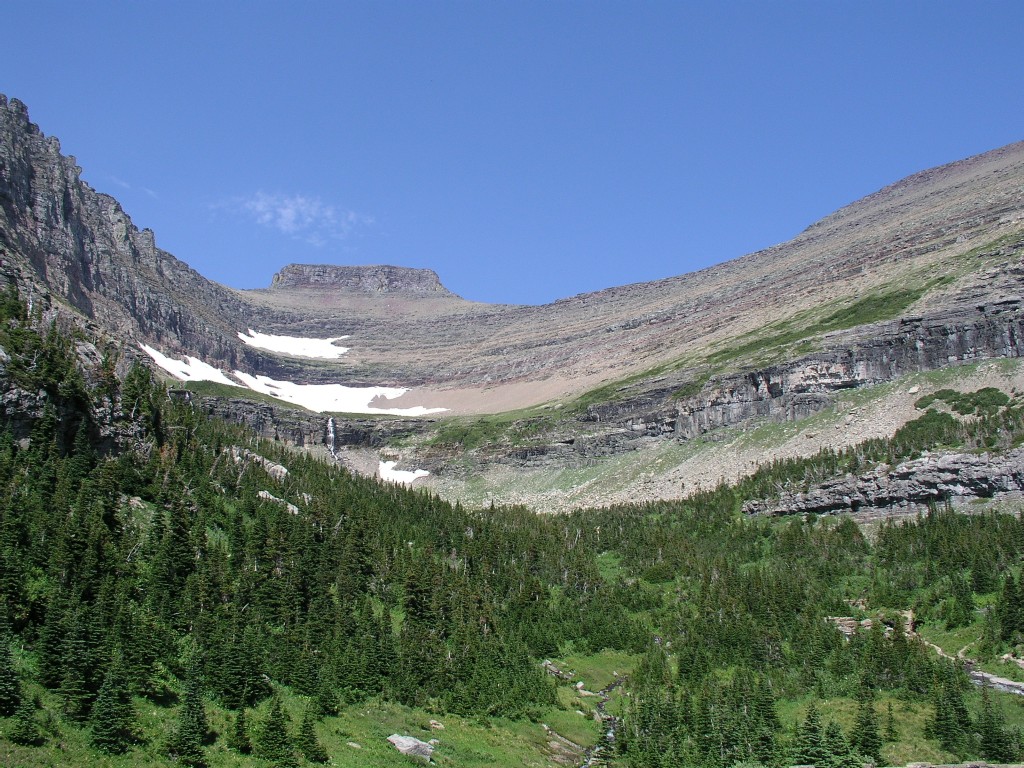 Pollock Mountain, just east of Logan Pass
We drove on to Many Glacier. The kids saw a bear off the side of the road in an area marked 'No stopping - closed due to bear activity' about half a mile from the hotel. After we checked in we saw everyone out on the back deck with binoculars looking at a grizzly bear on the mountainside about half a mile away. Turned out that during our 36 hour stay, you could pretty much always see one or two bears on that mountain at any given time.In 2006 we spent a few hours at the Many Glacier Hotel - we had a picnic lunch in the parking lot and hiked around the lake for a while. We were disappointed that we hadn't been able to stay - the hotel and views are gorgeous.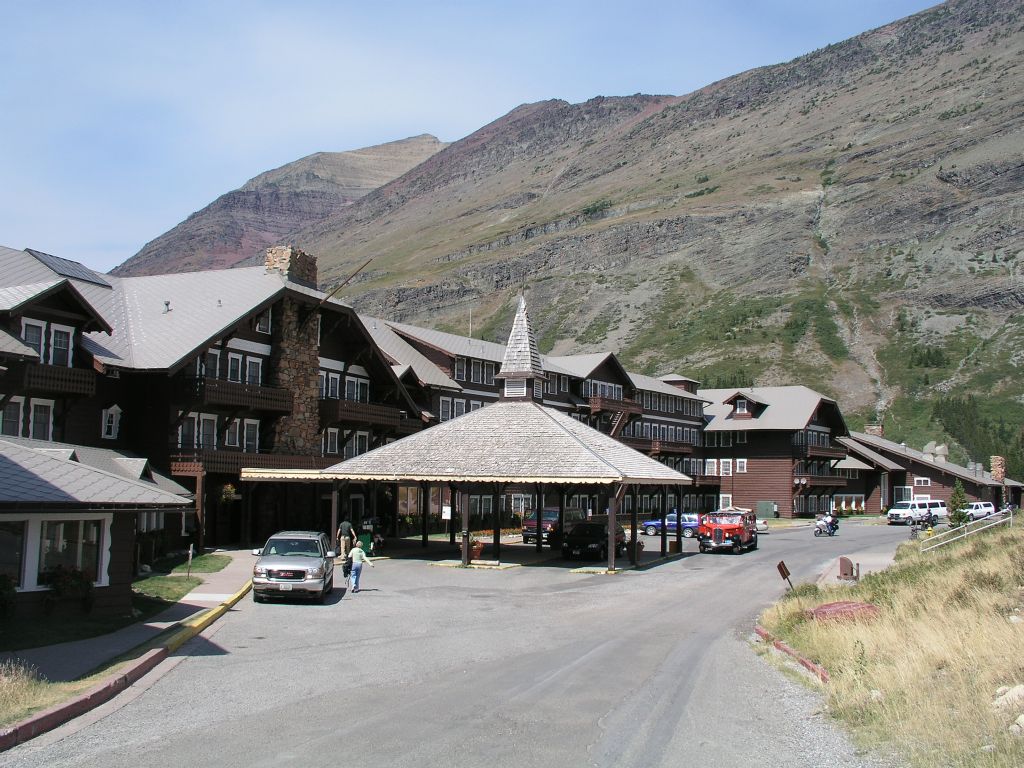 Many Glacier Hotel
The grizzly bears were on the mountain in back of the hotel in this picture.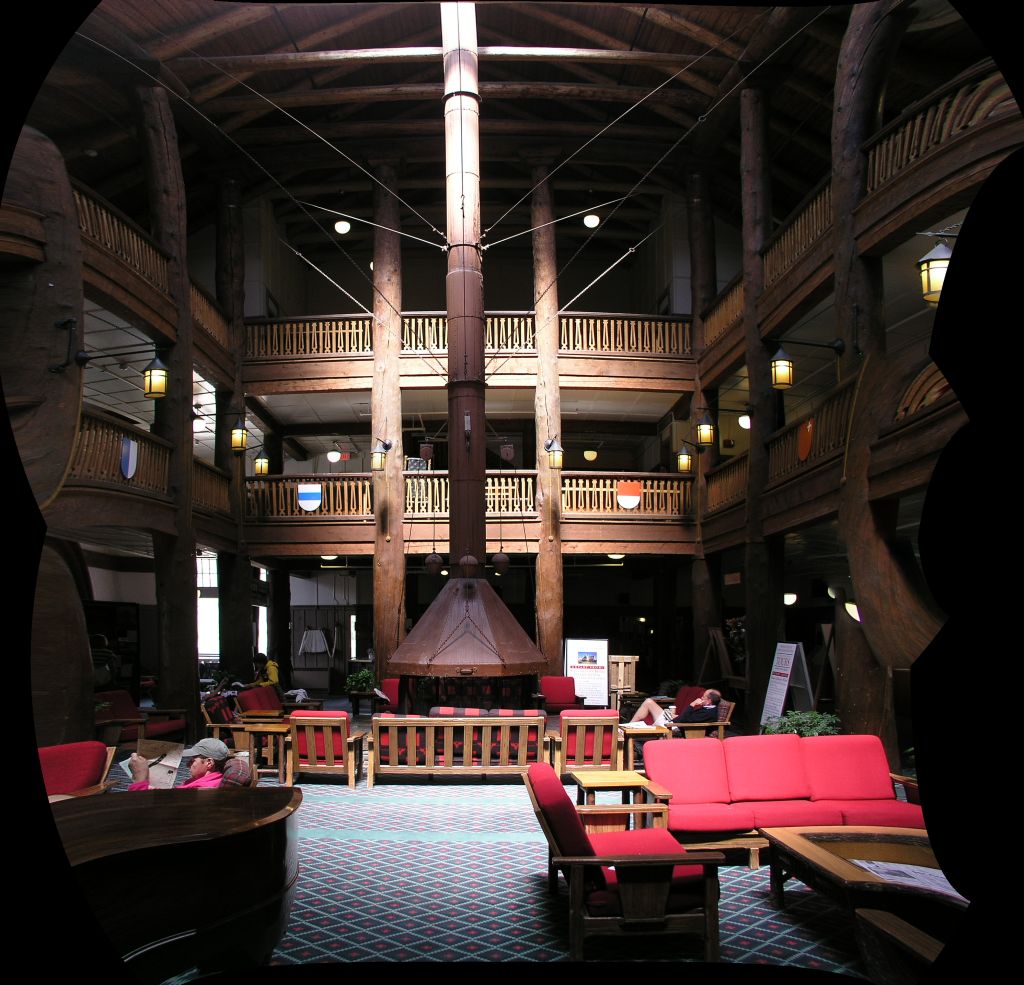 We had dinner at the Interlaken Lounge - the food was overpriced and unimpressive but the views were great. That evening we played cards in the lobby
Previous
Wednesday August 6, 2008
Day 12 - Kalispell to Apgar

Thursday August 7, 2008
Day 13 - Apgar to Many Glacier

Next

Friday August 8, 2008

Day 14 - Grinell Glacier Hike