On Sunday December 20 Kathy and the kids drove down the San Diego, leaving Dusty behind to work for another couple of days before Christmas. On Monday they went to Disneyland, and on Tuesday they rested. Wednesday Dusty fly down to San Diego, and we all met Taylor for the first time. Thursday we went to the Balboa Park Museums (the guys went to the Plane, Auto, and Model Railroad Museums, and Kathy and Karin went to the Natural History Musuem), and had lunch at SeaPort Village. Friday was Christmas.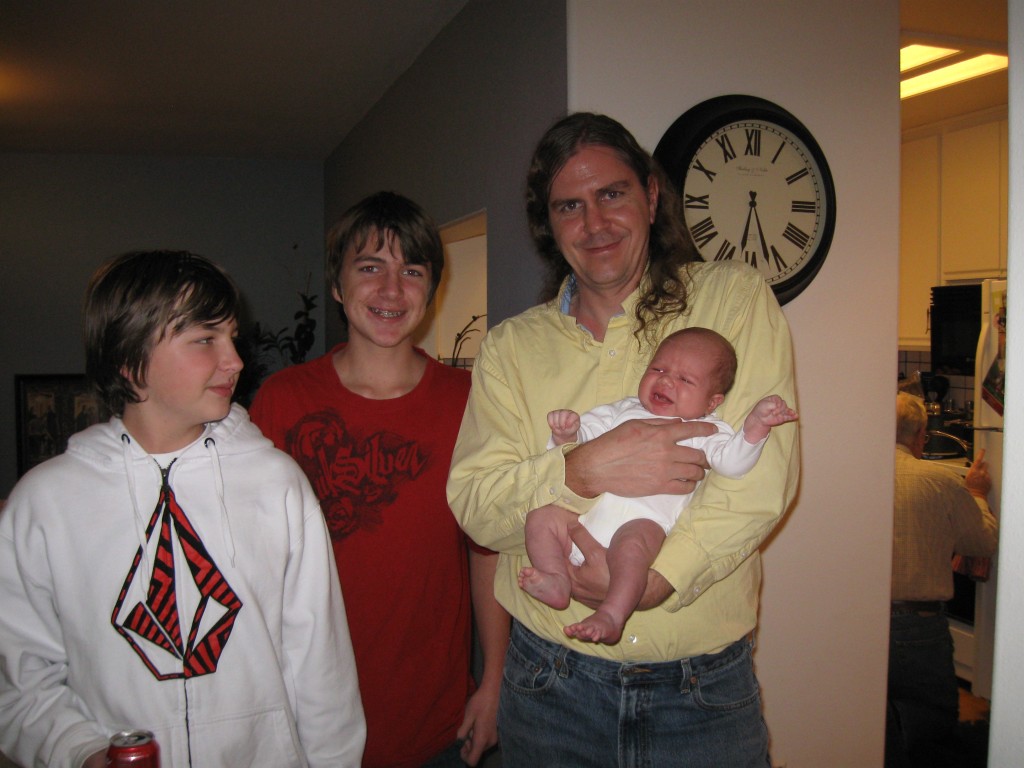 Meeting Taylor, aka Tay Tay, Mor Tay, and Mortimer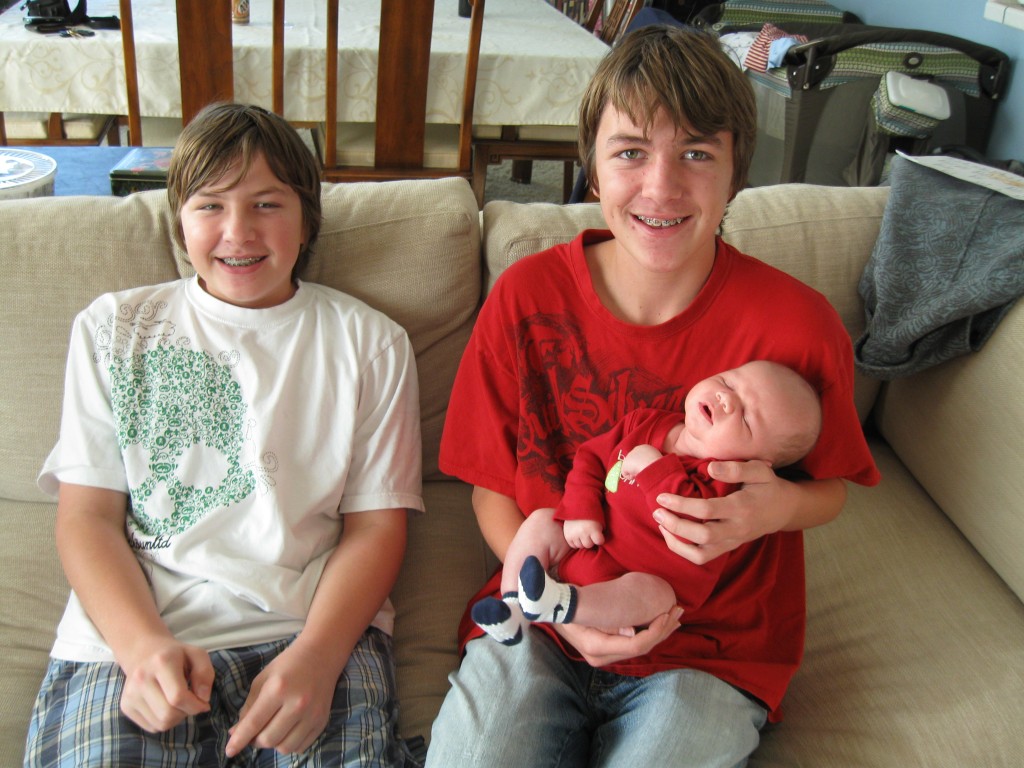 Saturday we went to the San Diego Zoo.

Feeding the Giraffes
Sunday we went to Stone Brewing Company on our way to La Jolla.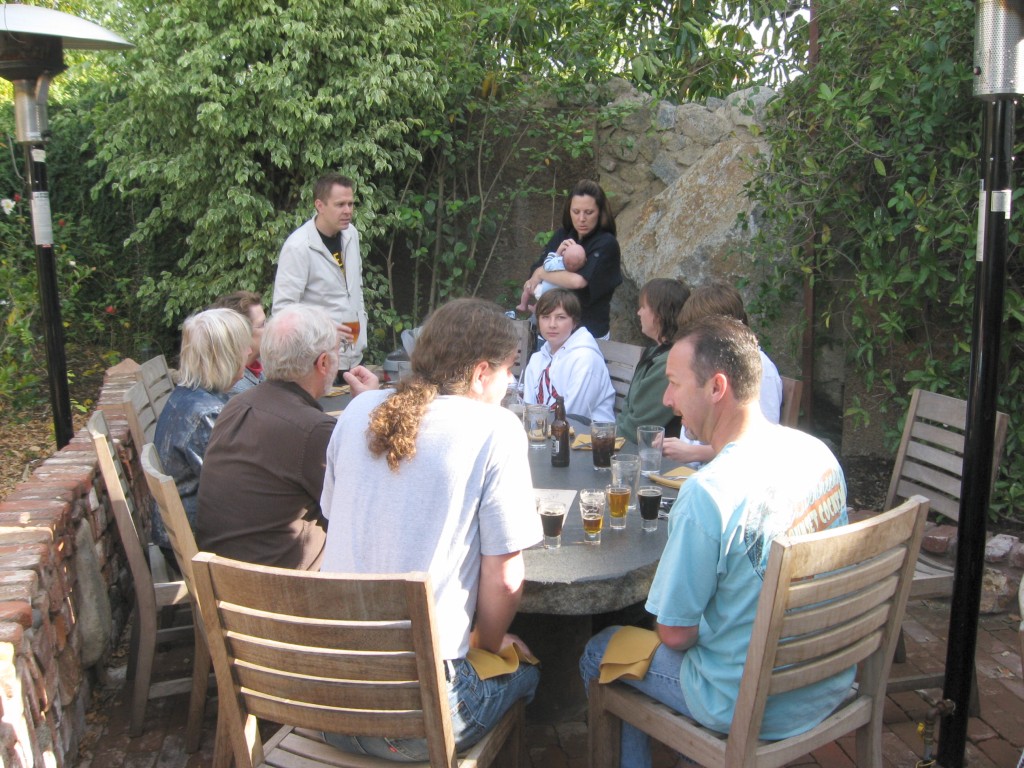 On Robby's Birthday, Monday the 28th, we went to Sea World. We had a bit of an issue getting in the gates, and then they lost power.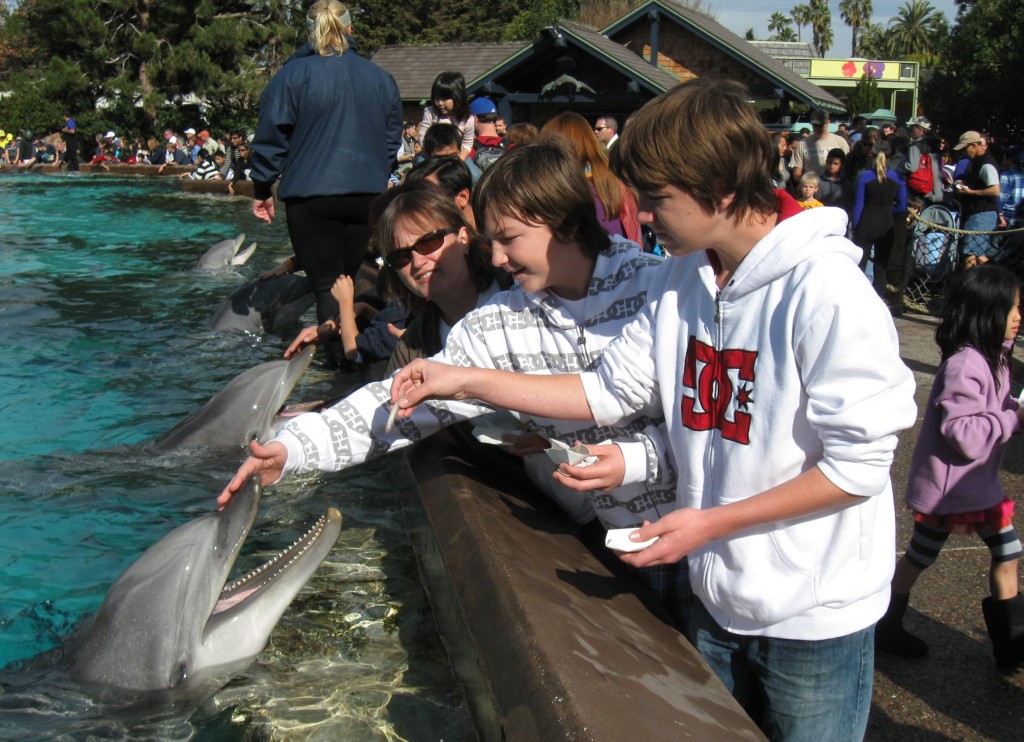 Feeding Dolphins at Sea World

We saw the Shamu show - they advertised it as 'This will be an modified show due to the power outage .... just how modified we don't know'. They had power for the public address system, and the gates between the pools worked, but almost nothing else functioned. The trainers never got in the pool - apparently they need power to swim with Shamu?

After lunch Robby, CJ, and Karin rode Shipwreck Rapids.

As you can see, they got wet

For Robby's Birthday Dinner we went to In and Out Burger, and Cold Stone Creamery

Tuesday we hung out in La Jolla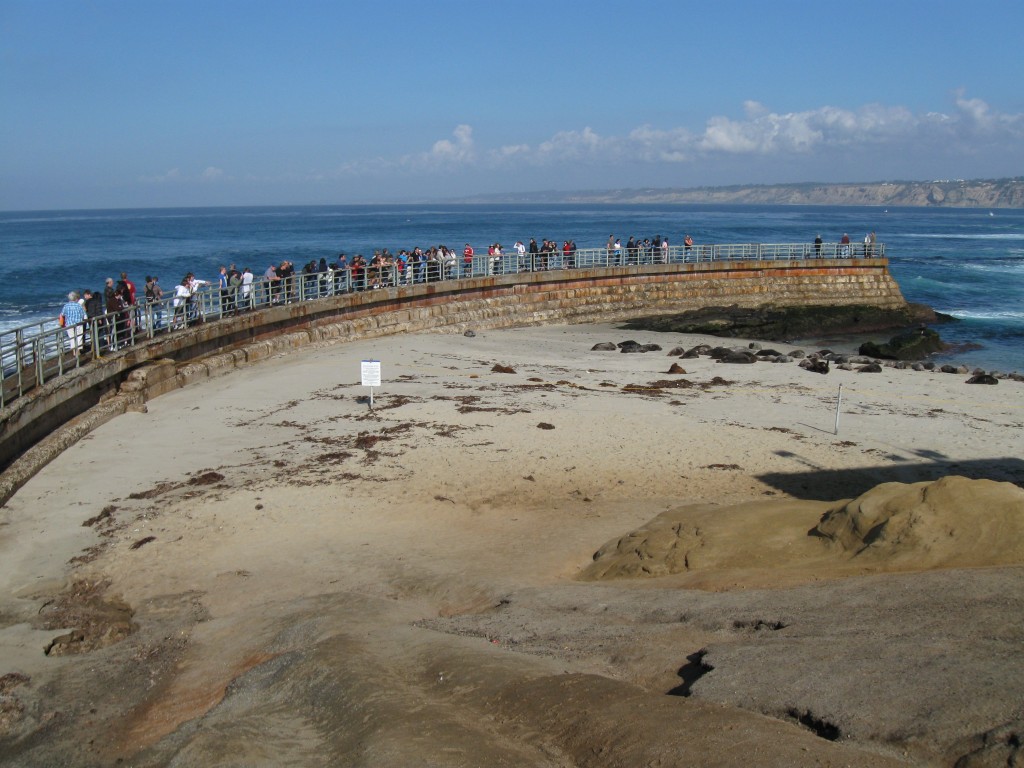 La Jolla Children's Pool, which has been taken over by Harbor Seals. Bob and Karin are out at the end. Later they met Ruth and Fred for lunch, and we met Paul, Lisa, and Tay Tay for lunch at Jose's Courtroom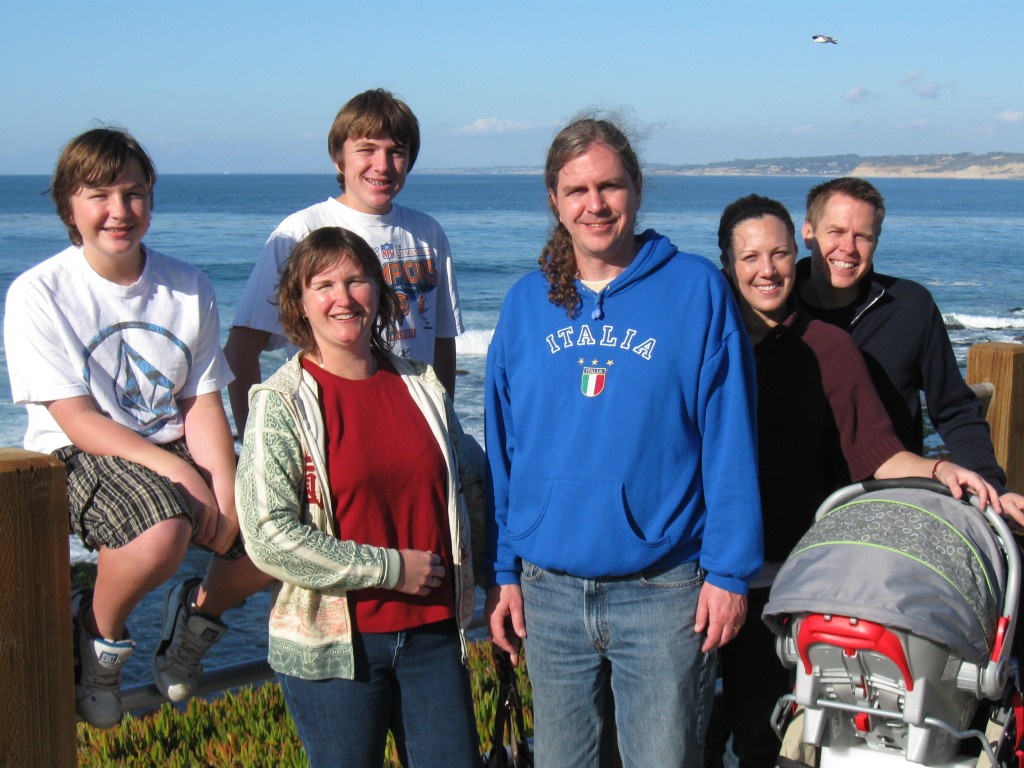 Baby Tay slept all through lunch, and the entire time we wandered along the oceanfront.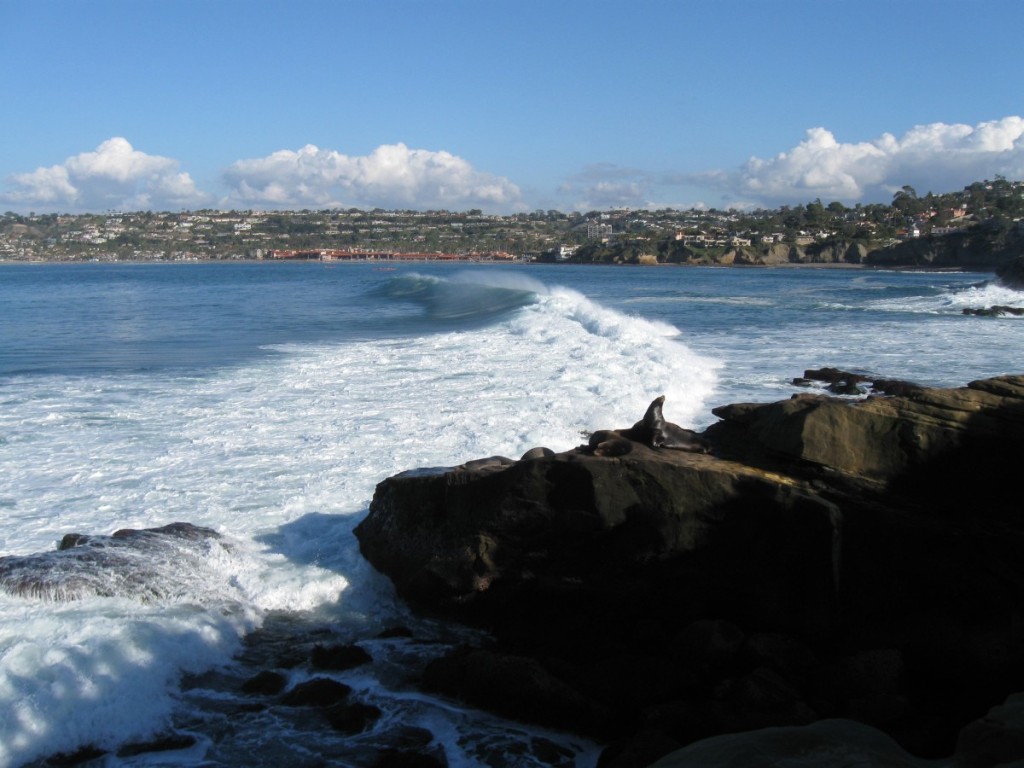 La Jolla Cove, featuring Sea Lions