Previous
Friday August 24, 2012
Cabane de Prafleuri to Bern





Saturday August 25, 2012
Bern to Colmar

Next
Sunday August 26, 2012
Colmar, Eguisheim, and Munich

Saturday morning I woke up early and tried to do laundry at the hotel laundrymat. I was delayed for an hour or so waiting for the morning shift to come in at 7am - they were the only ones who could sell tokens for the laundry machines. After I finished laundry and showered, Kent and I wandered around Bern. Kent had already been out and wandered around.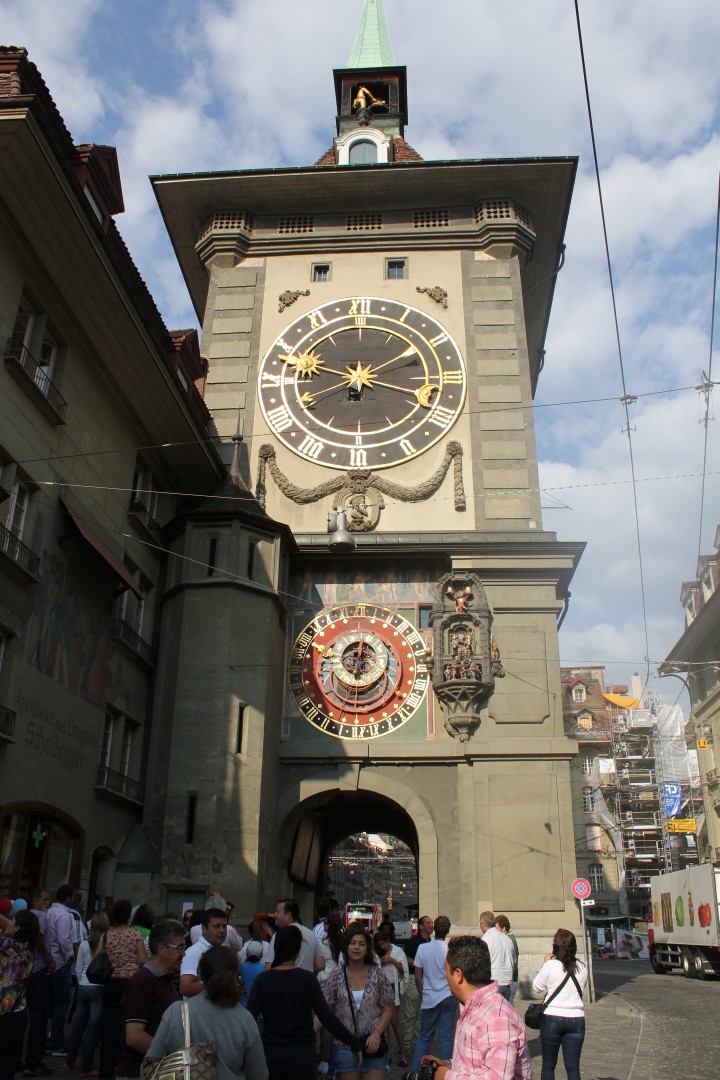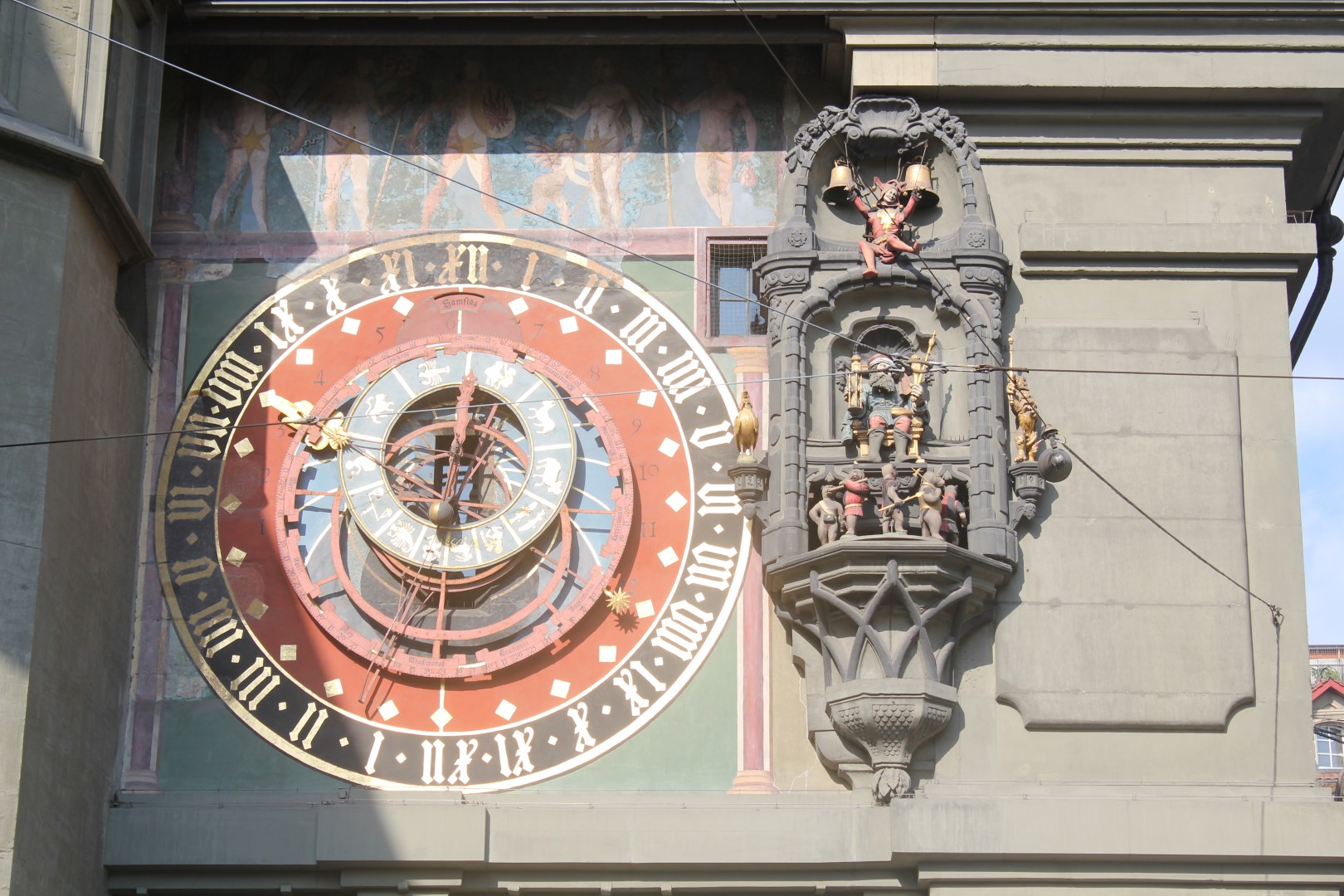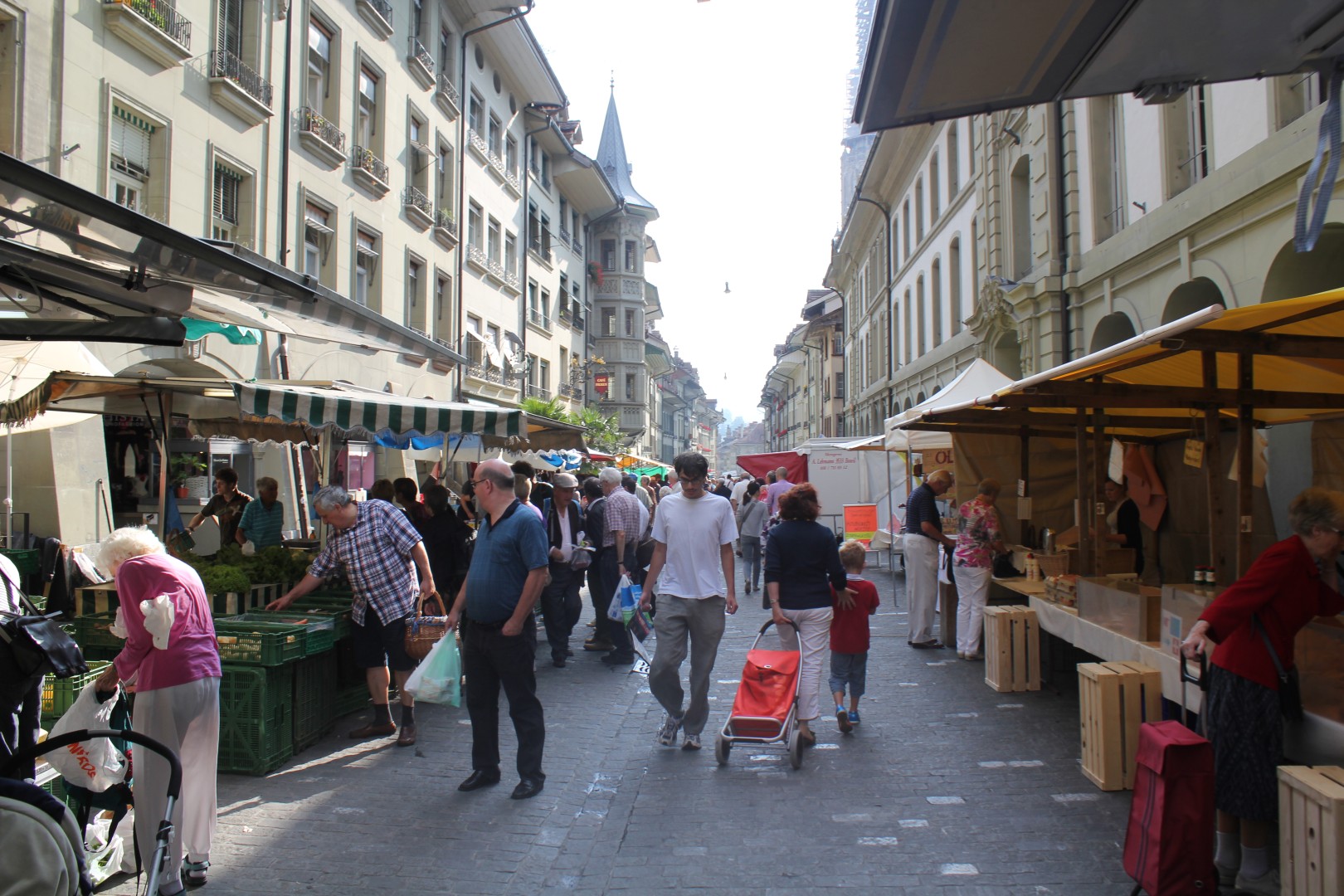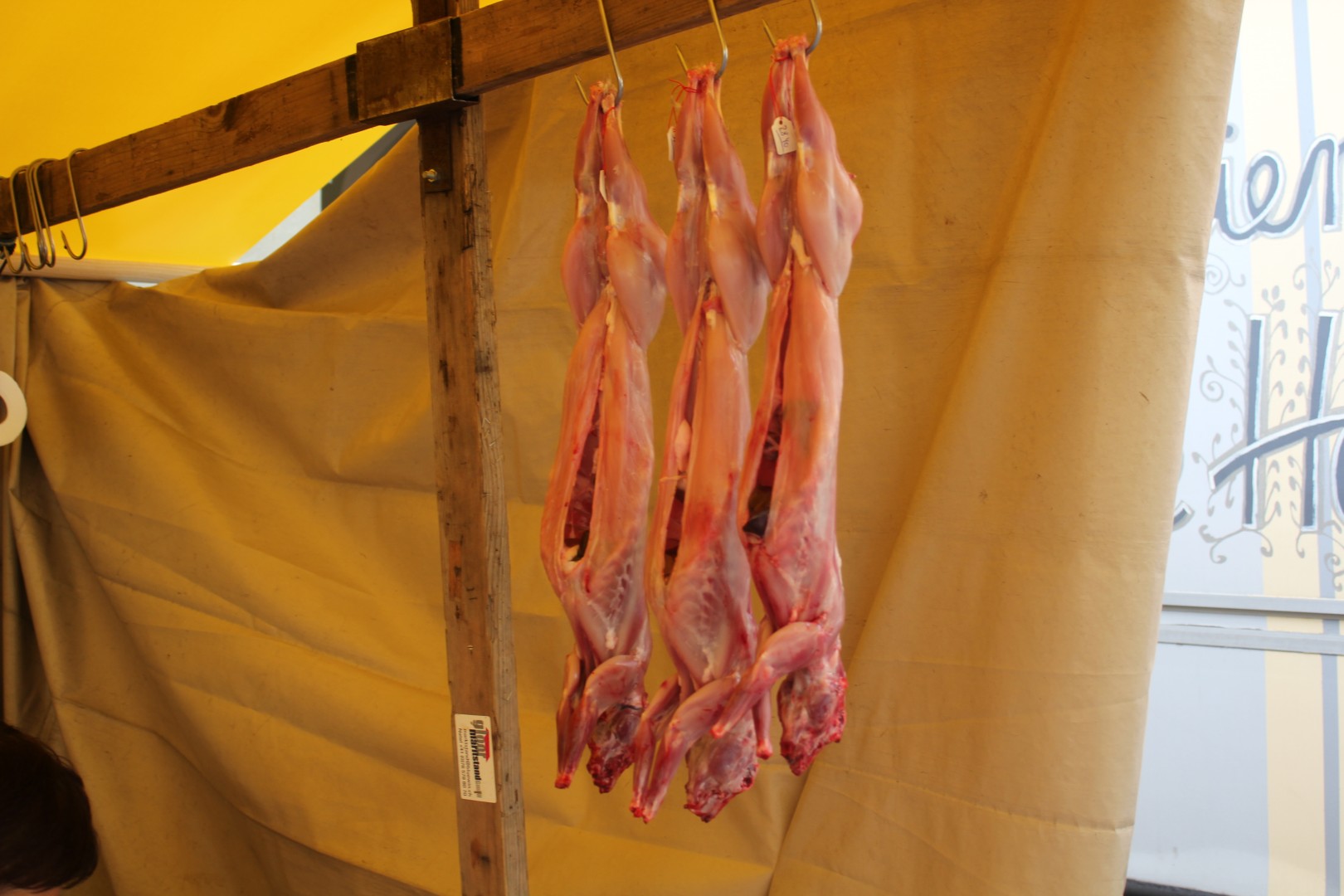 Skinned rabbits, something you don't see at every market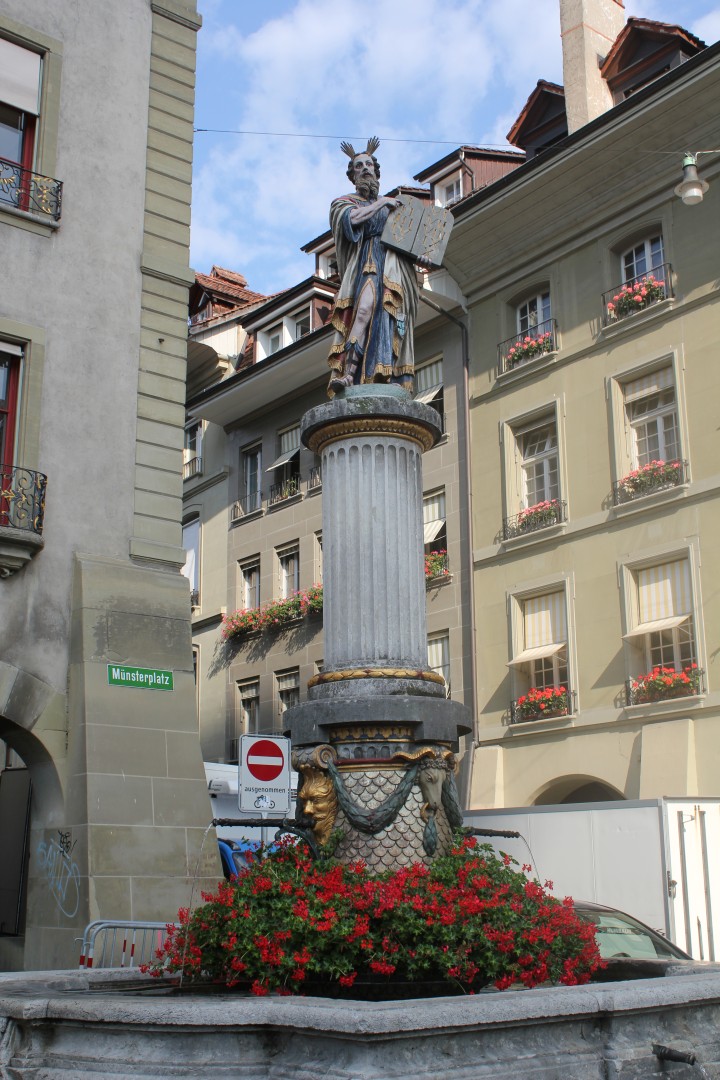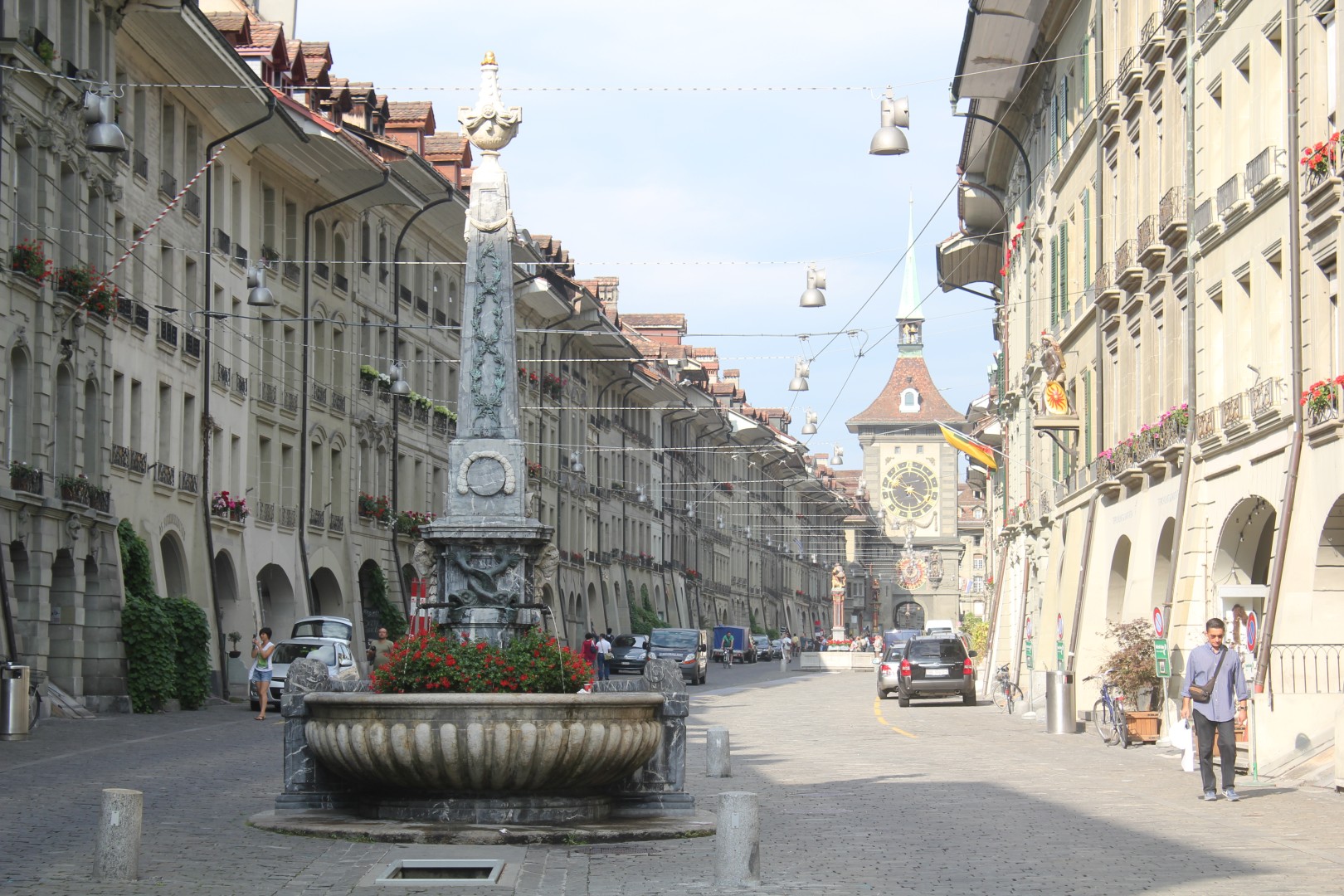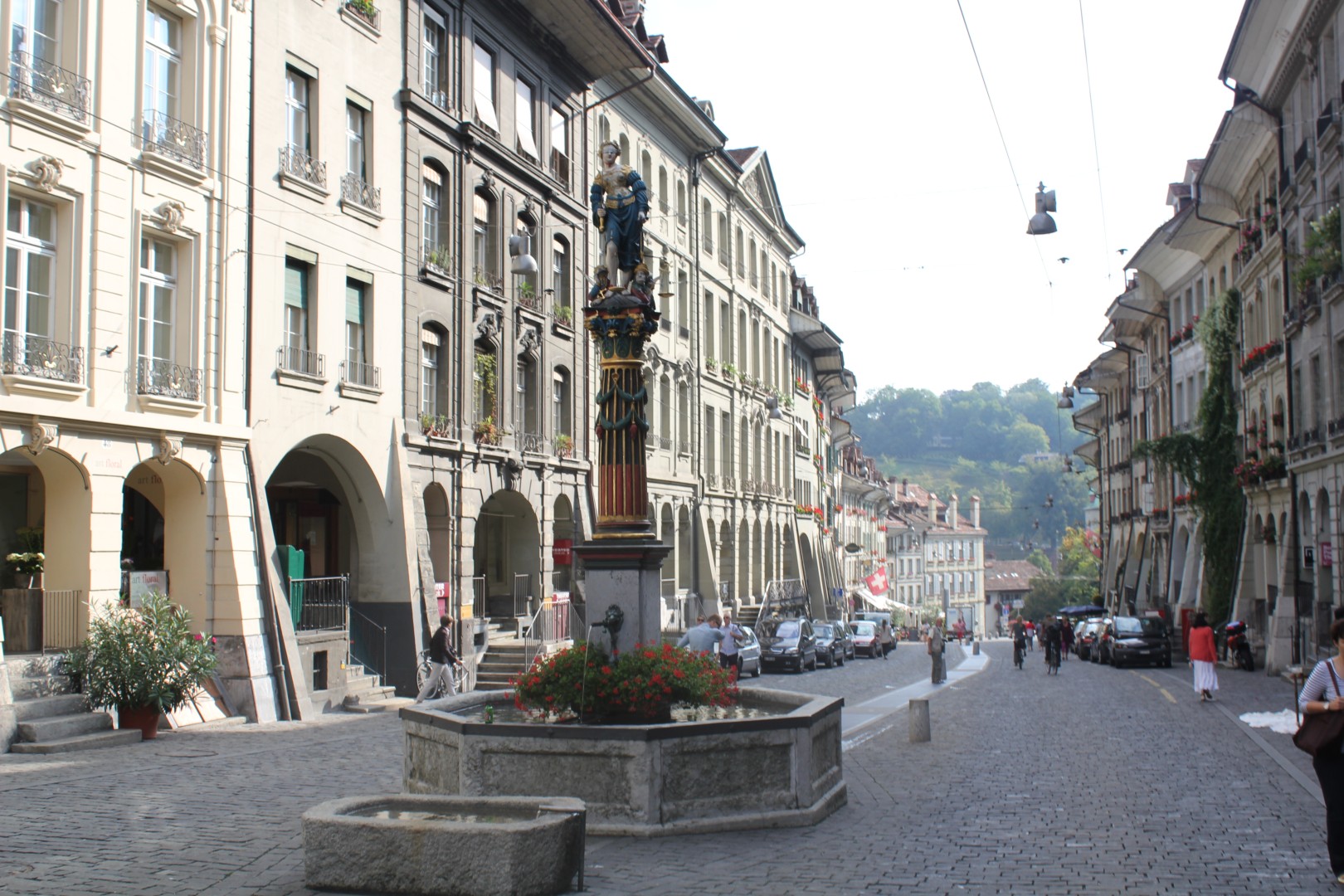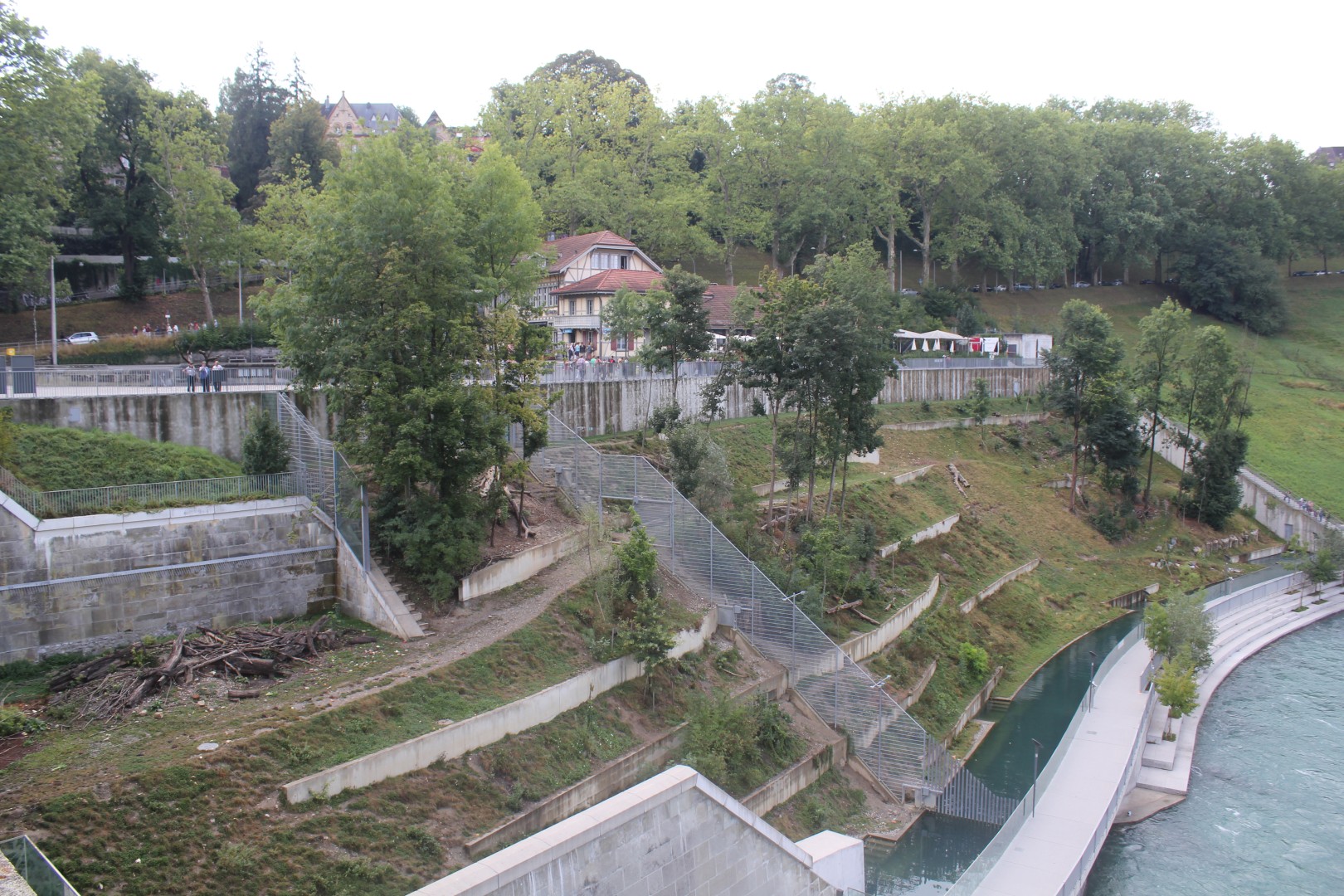 Bärenpark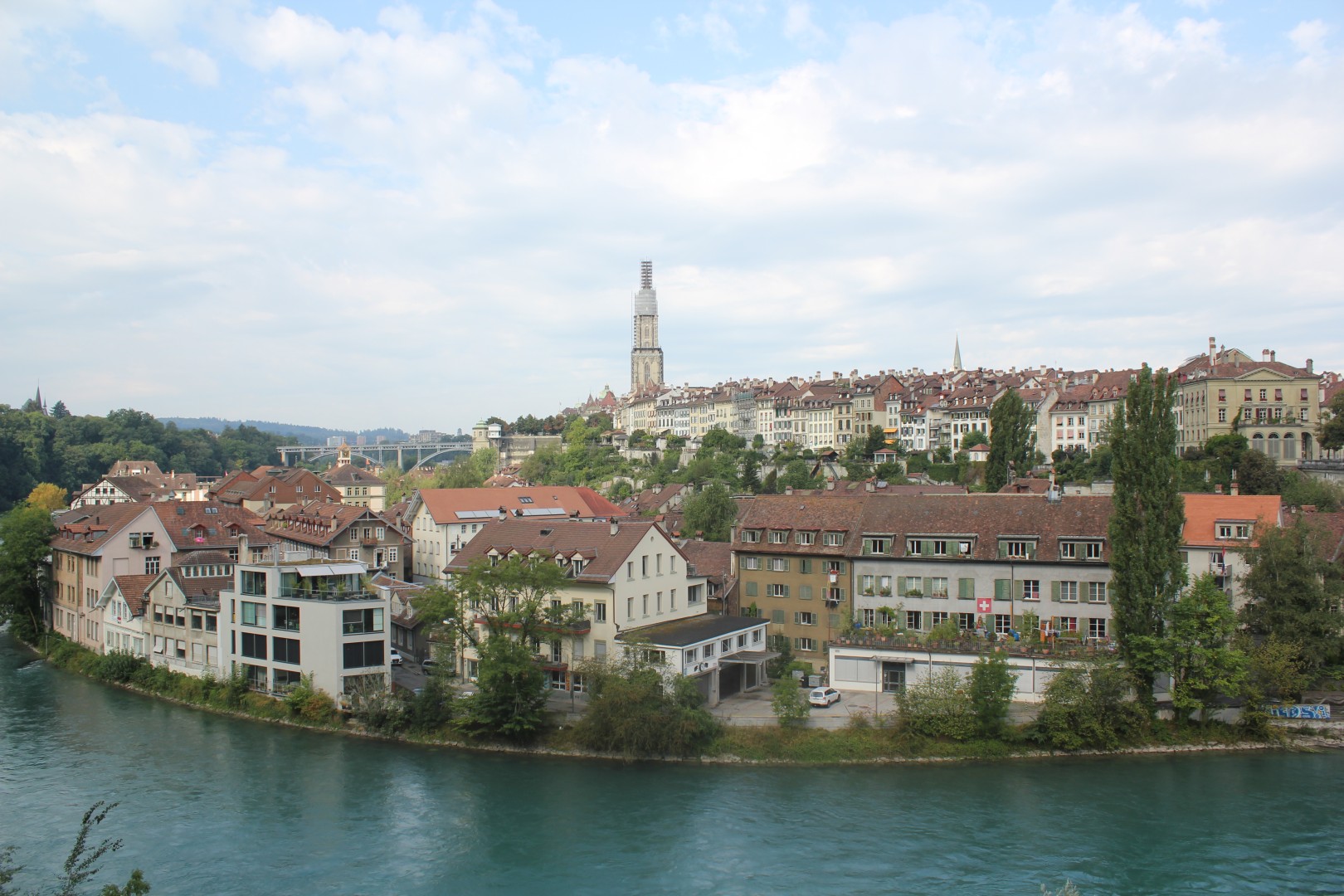 Bern from Bärenpark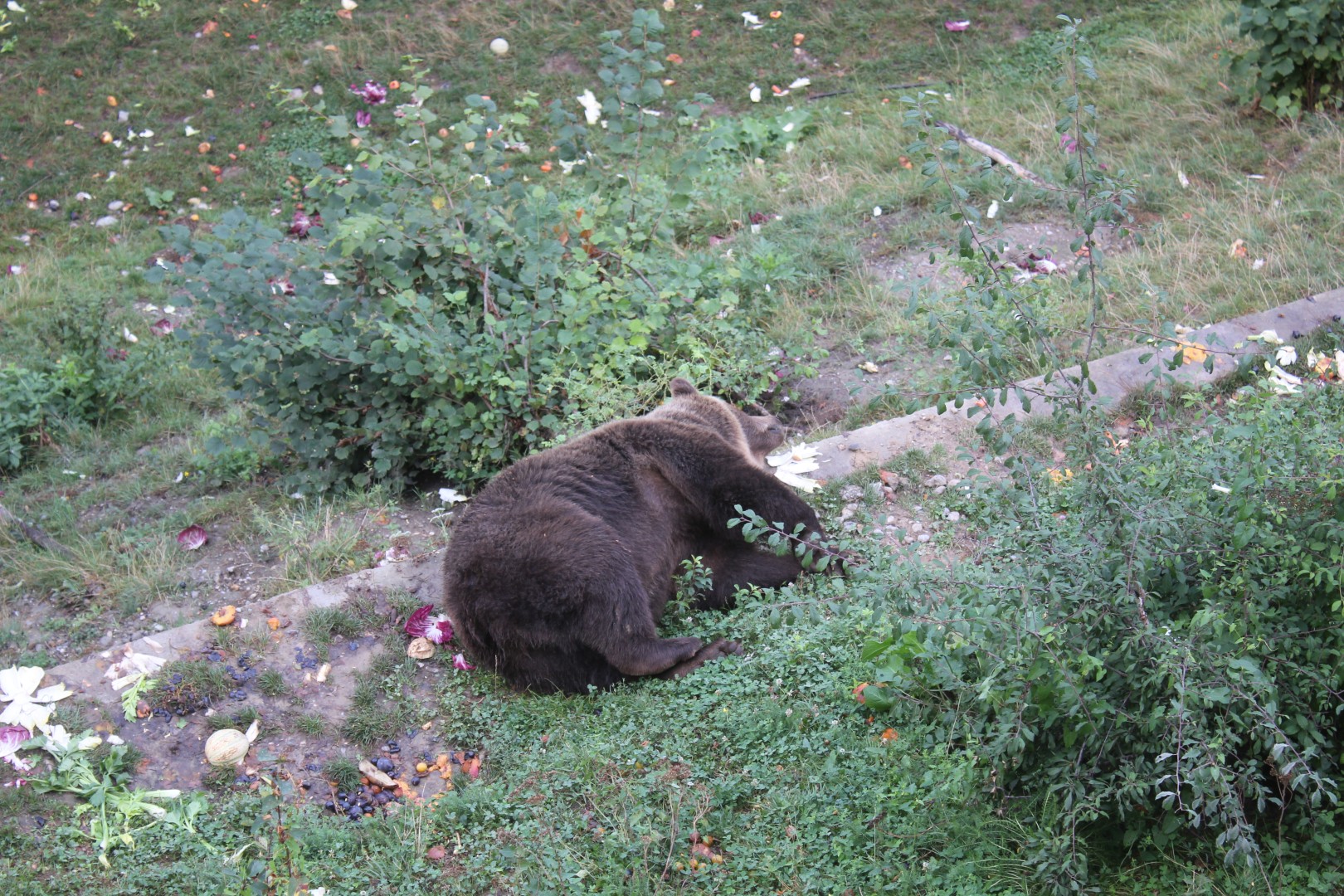 We went all the way down to the Bärenpark, where the bears thankfully have a relatively new and large enclosure replacing the old tiny cement bearpit.

On the way back we found Einstein's house, which was closed due to water damage. Kent managed to see the Cathedral on his earlier venture out, but it was closed for services by the time we got back there.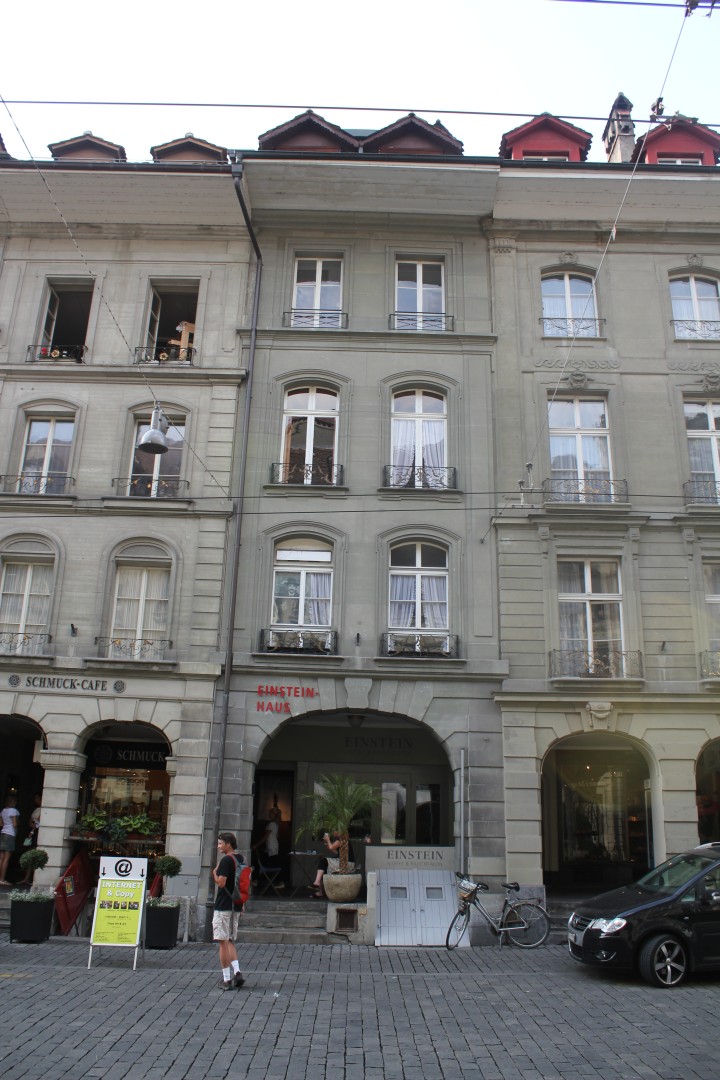 Kent in front of the closed Einstein-Haus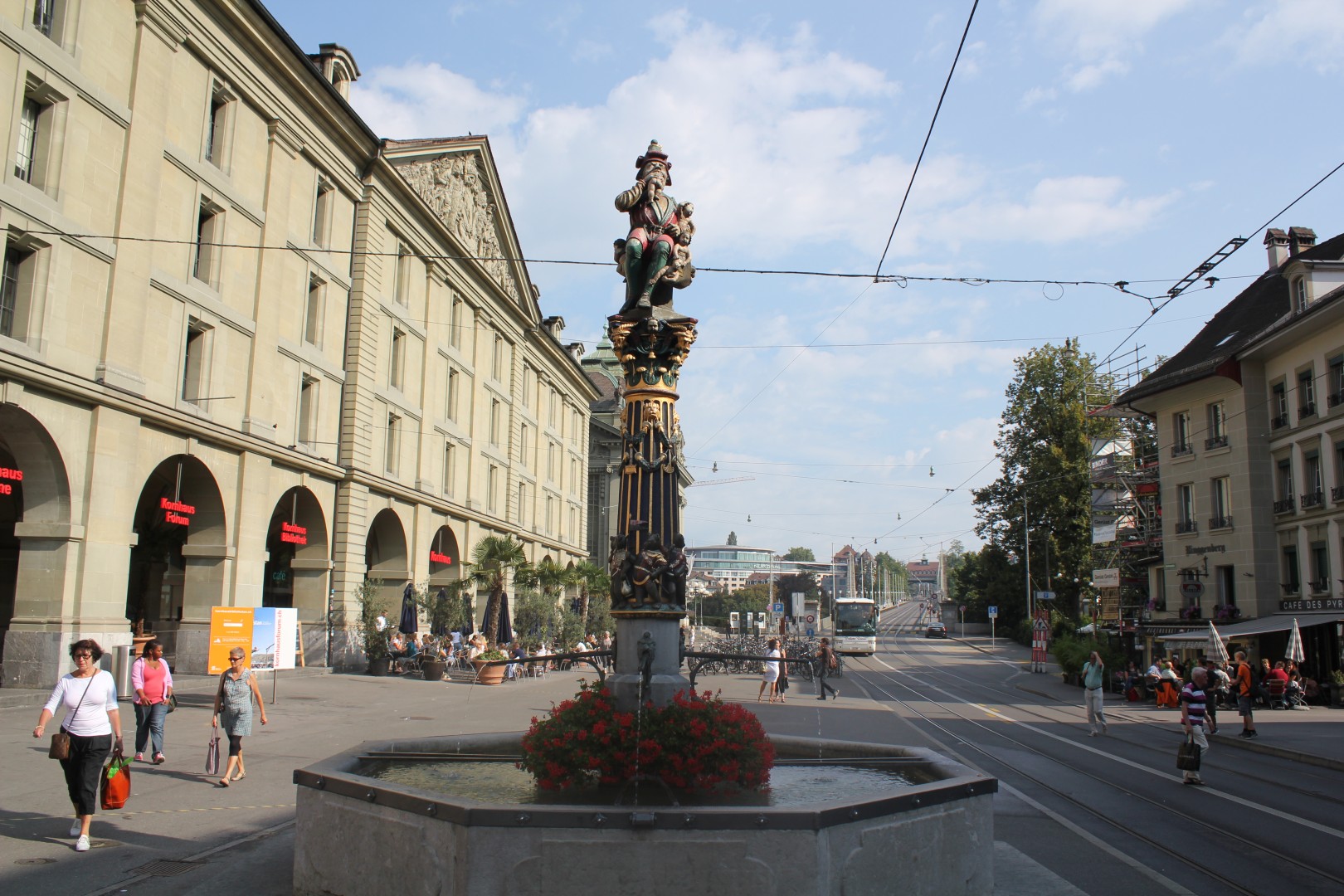 We decided to head to Colmar. Paul has a friend who lived in Switzerland for a while, and he recommended Colmar as a decent place to spend a weekend. I got my Rick Steve's book out on my Kindle, and ended up calling to reserve two of the best rooms in one of the nicest hotels in Colmar. They even gave me Rick Steve's rates. Paul and I decided to take a slightly earlier train to get to Colmar while the rest of the crew finished laundry and shopped. We crossed the border in Basel, which was not a very nice town. The French side of the train station was decades out of date and entertainingly run down.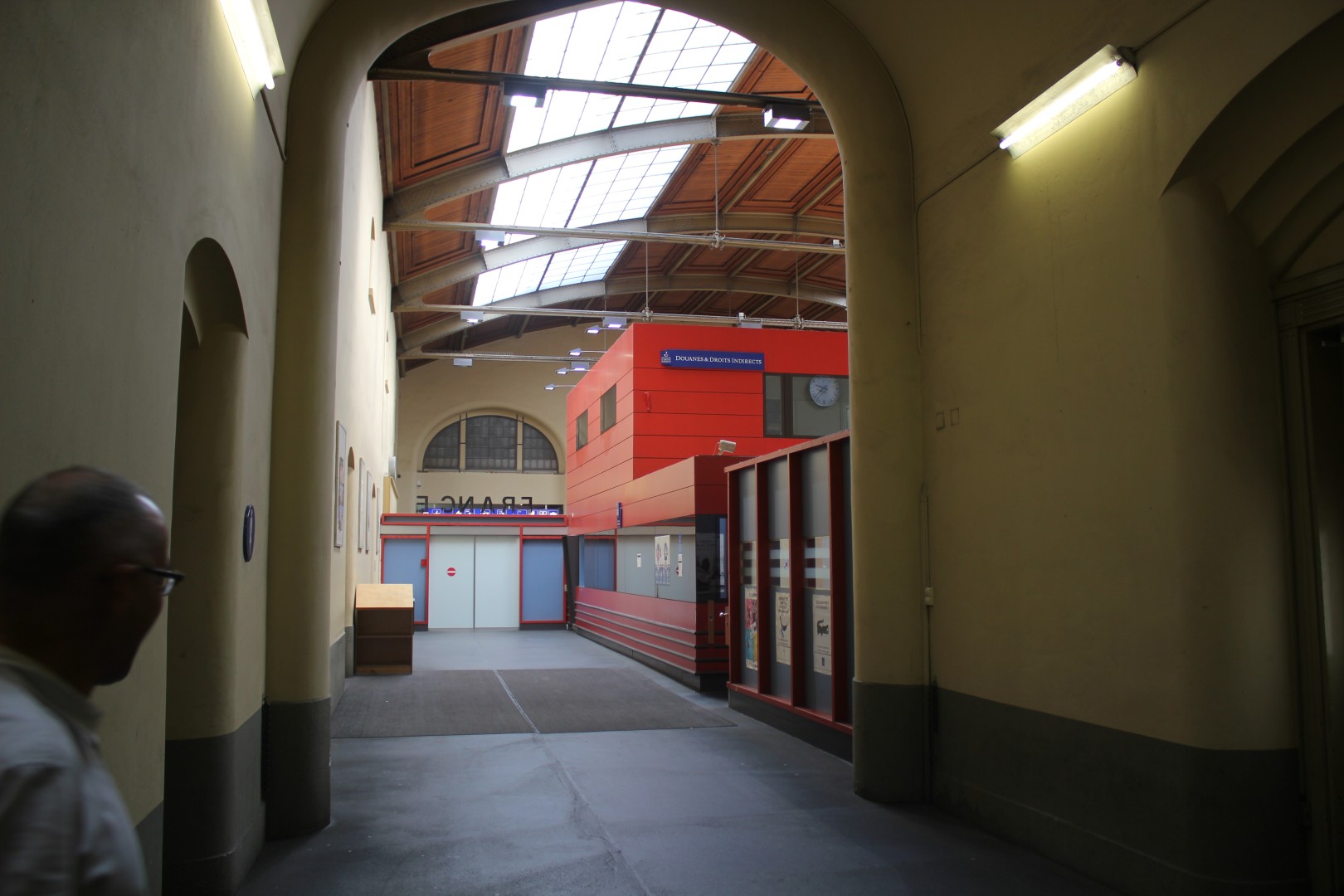 Basel train station, on the French side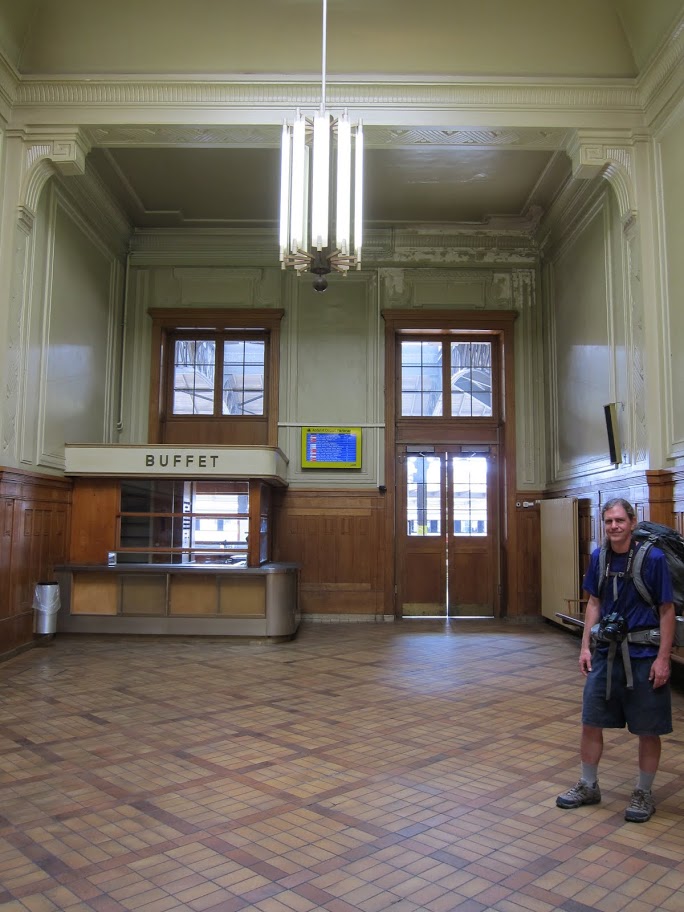 Basel - Paul's pic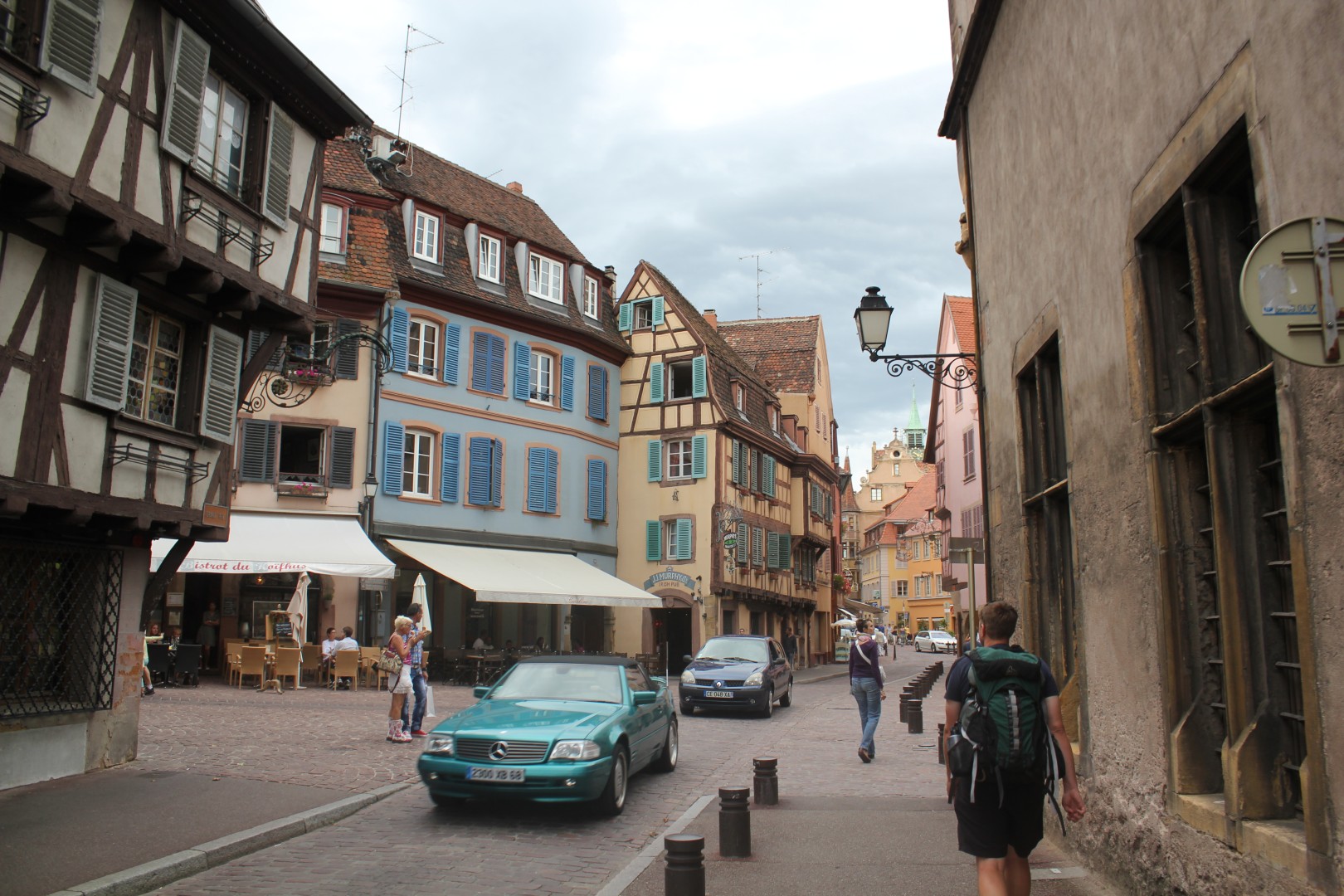 Hiking into Colmar



Once in Colmar we had about a mile hike to downtown and our hotel. The Hotel St Martin itself was amazing - we had a parapet overlooking Grand Rue (Main Street). We quickly realized this town was almost the Alsace-Lorraine equivalent of Las Vegas - we saw a few bachelor and bachelorette parties walking up and down the street. We picked up some beer at the store conveniently located directly across the street, and proceeded to people watch.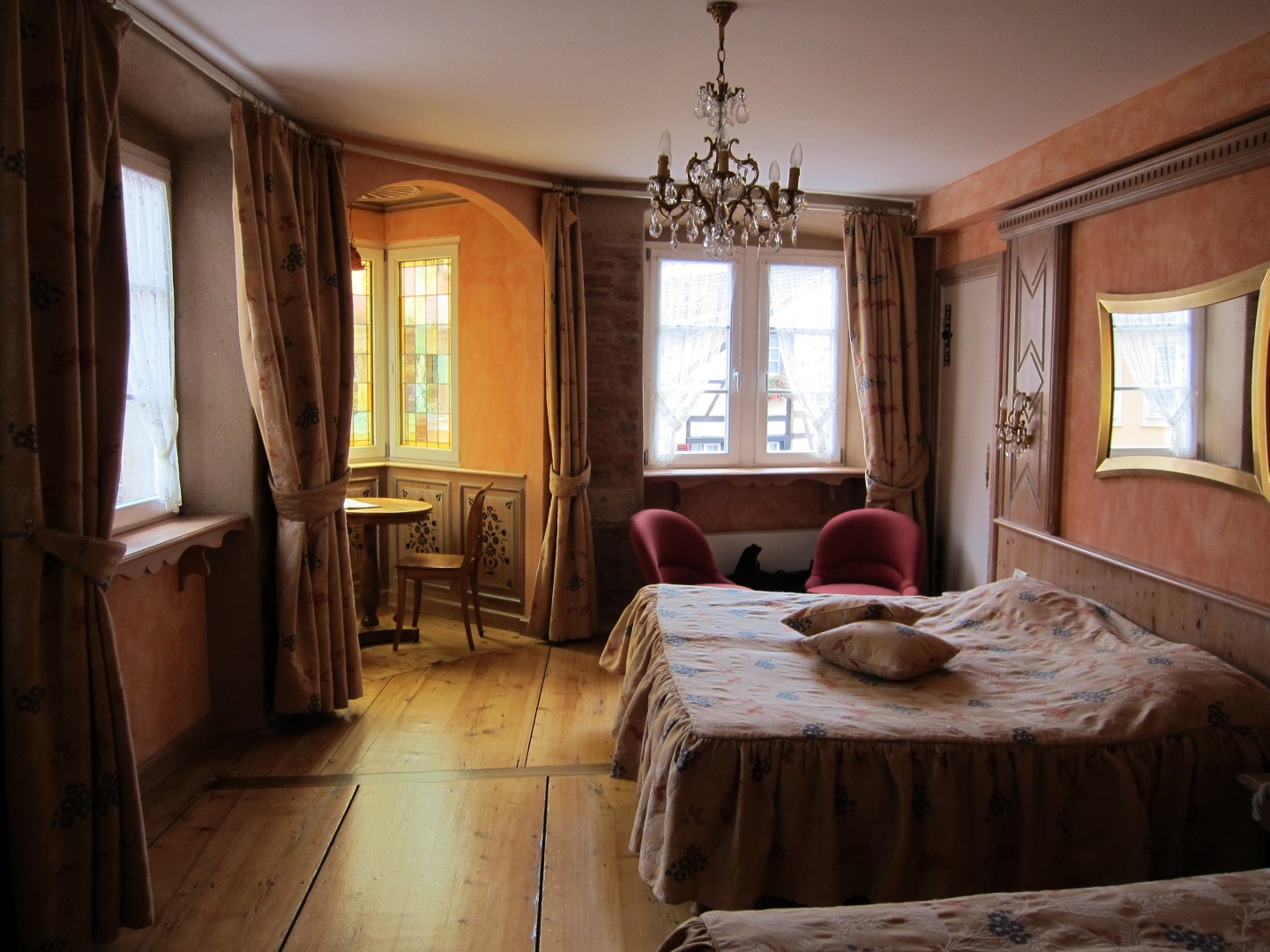 Our room in the Hotel St Martin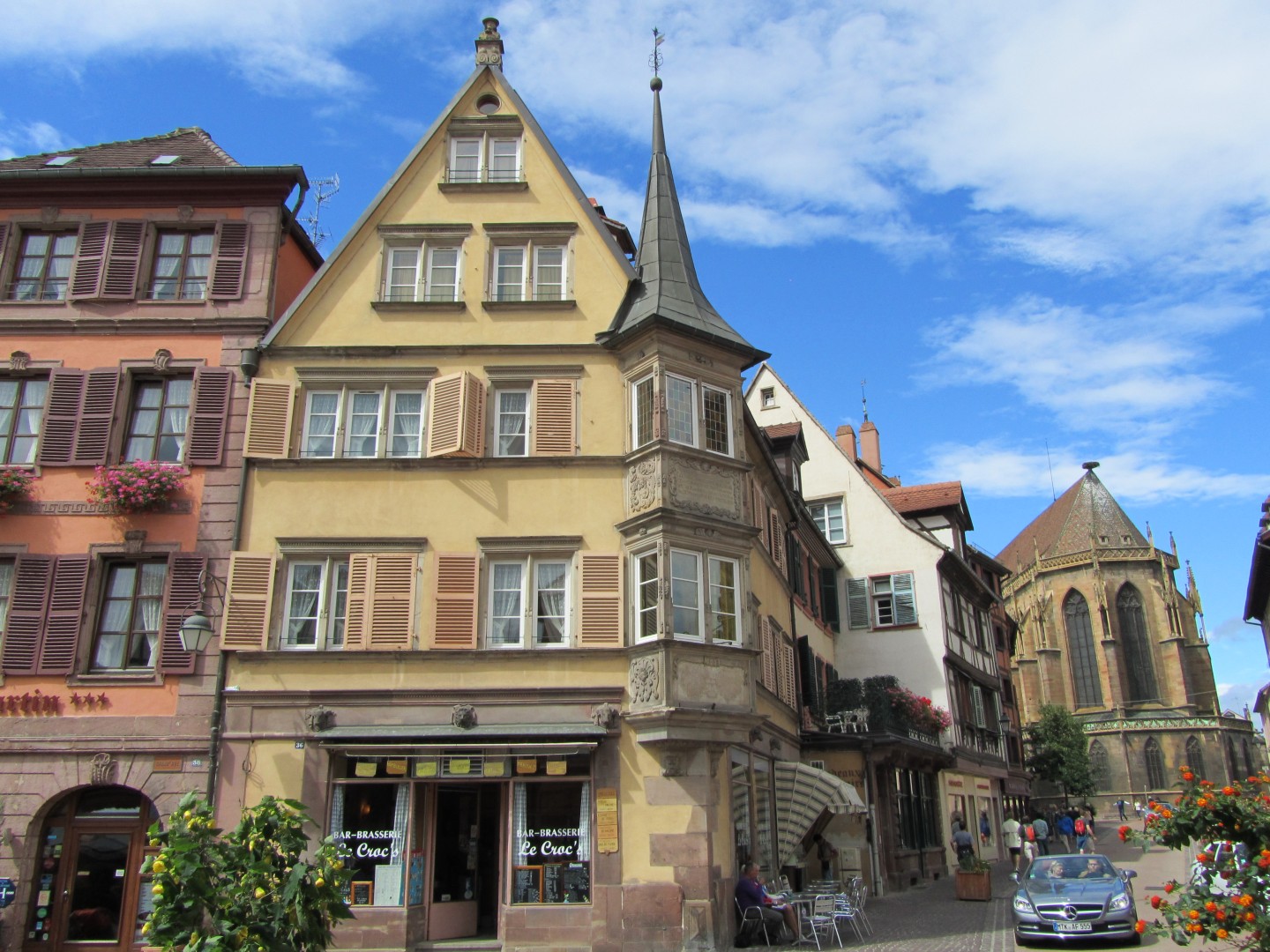 Hotel St Martin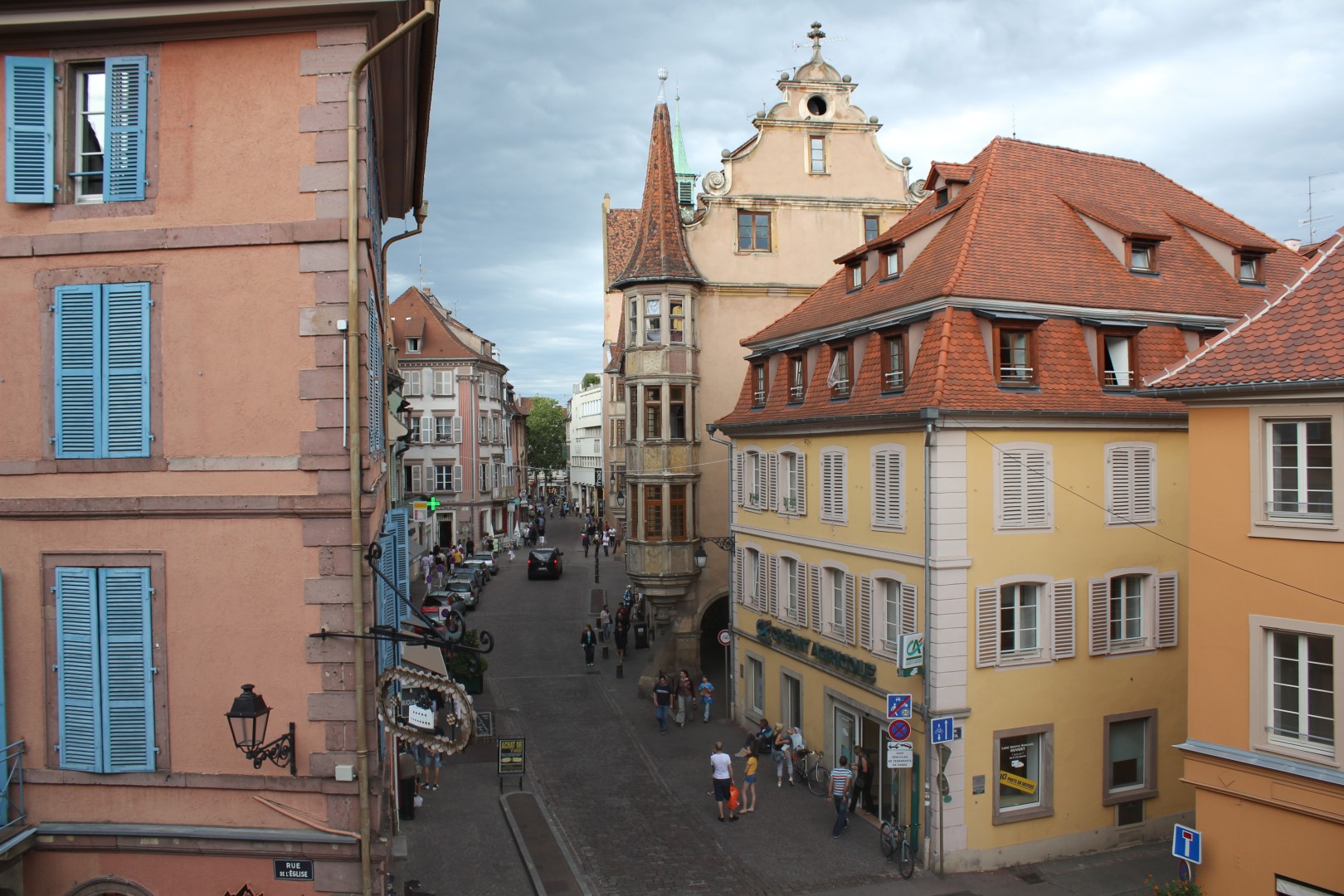 View from our room, looking down Main Street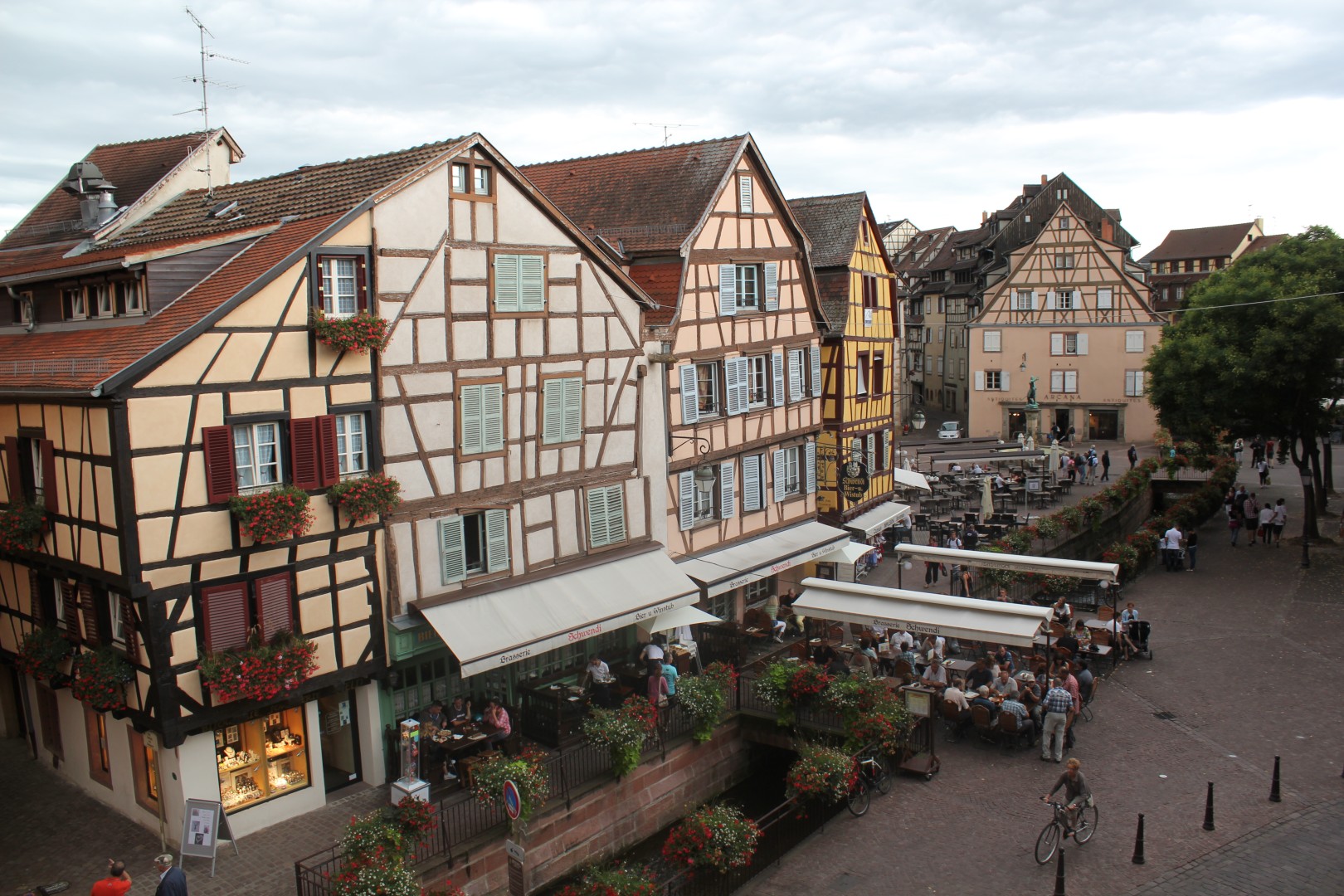 View from our room, looking down Main Street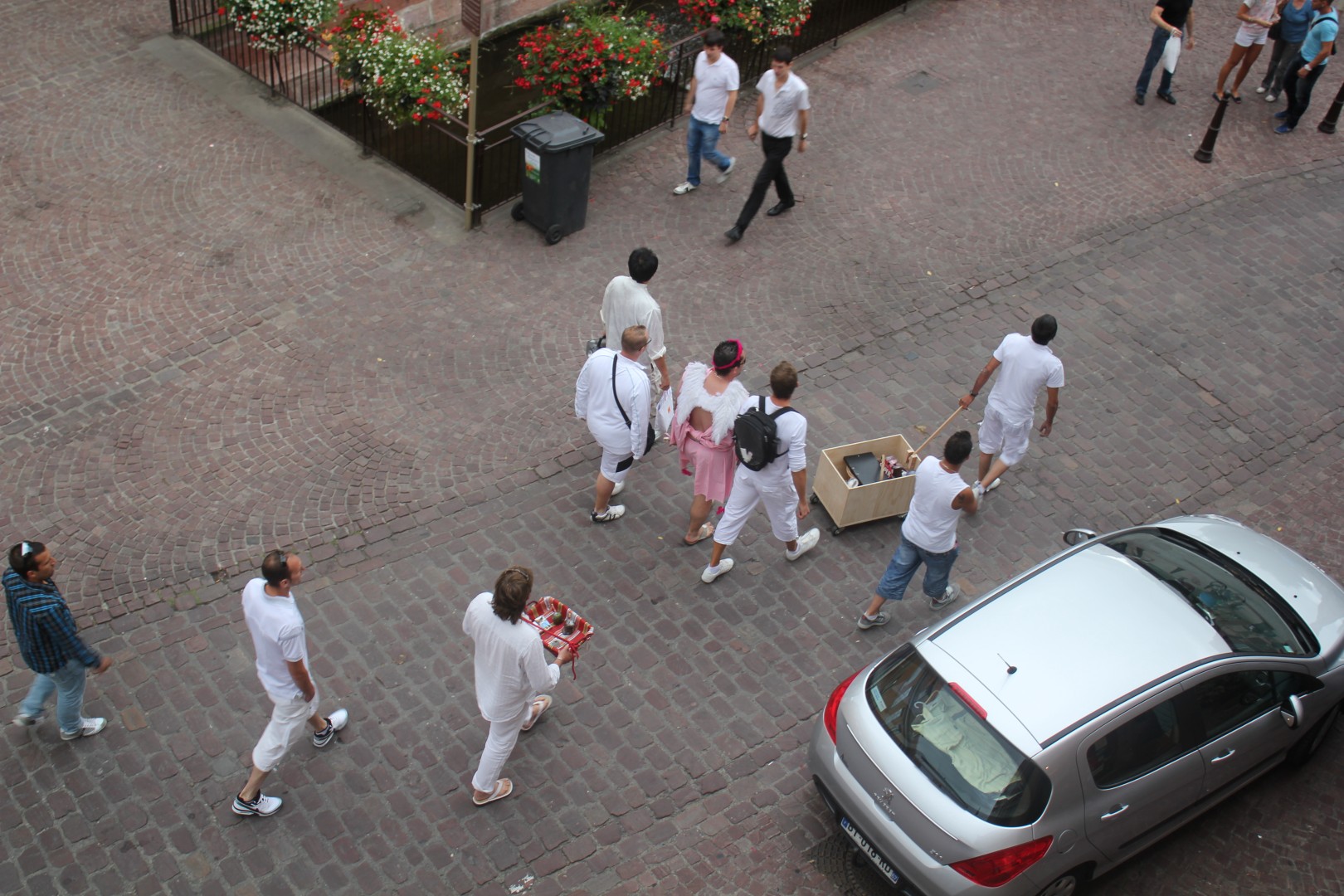 Bachelor party wandering Grand Rue, Colmar
We saw 3 bachelor or bachelorette parties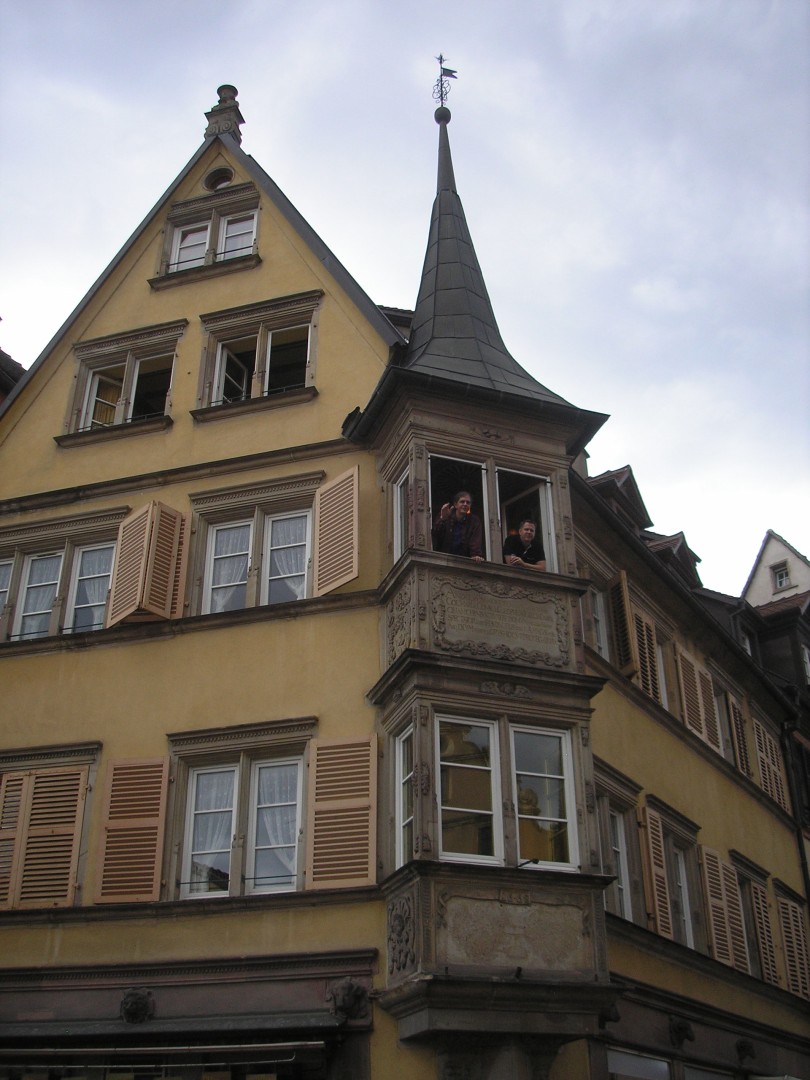 Our room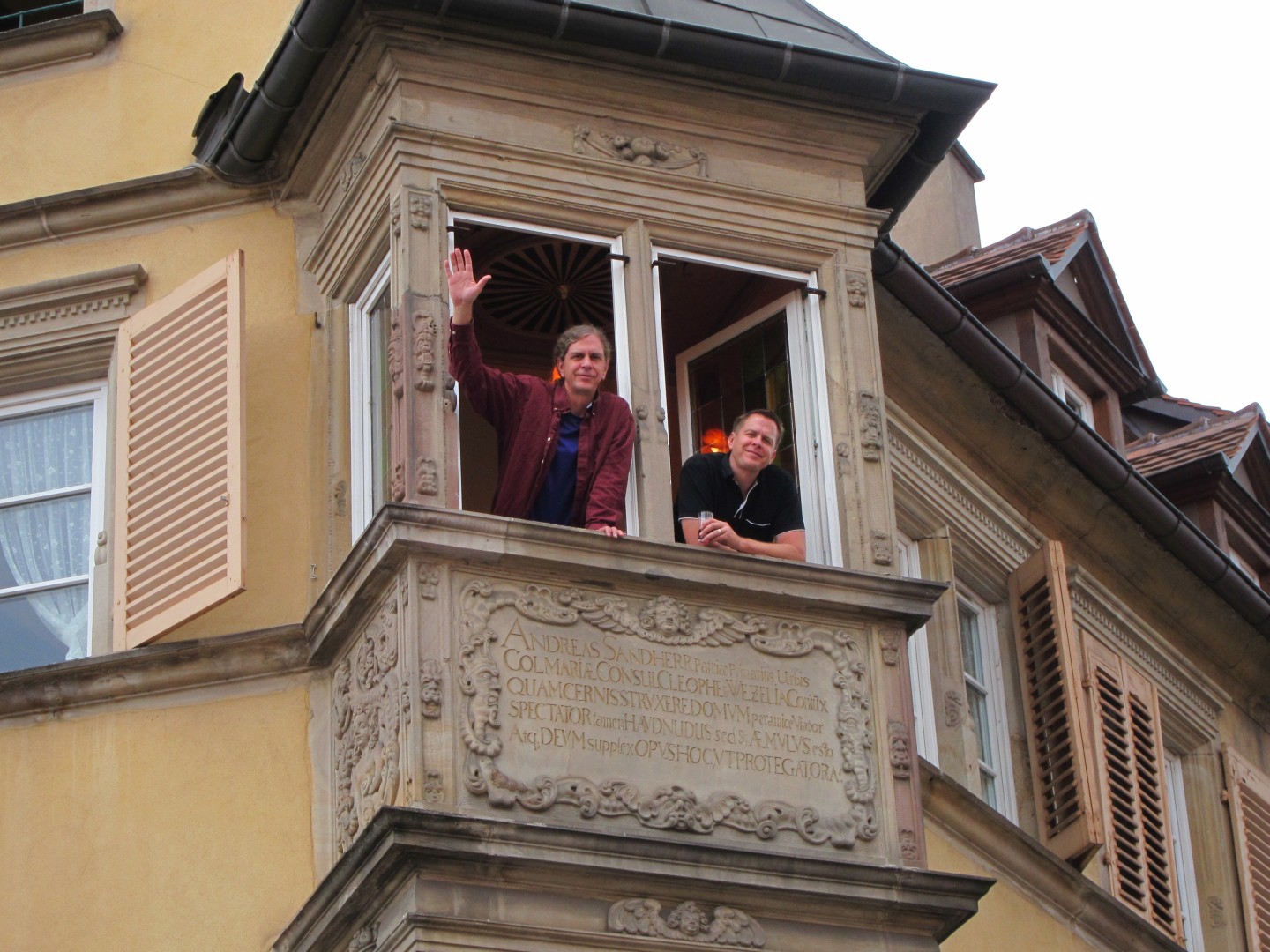 Mike, Kent and Ray arrived perhaps an hour after we did. We settled in, people watched some more, and then decided to wander the town and find dinner. I was lost most of the time I was in Colmar. I often have some problems with Rick Steves' maps, but this was exceptional. We tried to find La Petite Venise and eventually succeeded.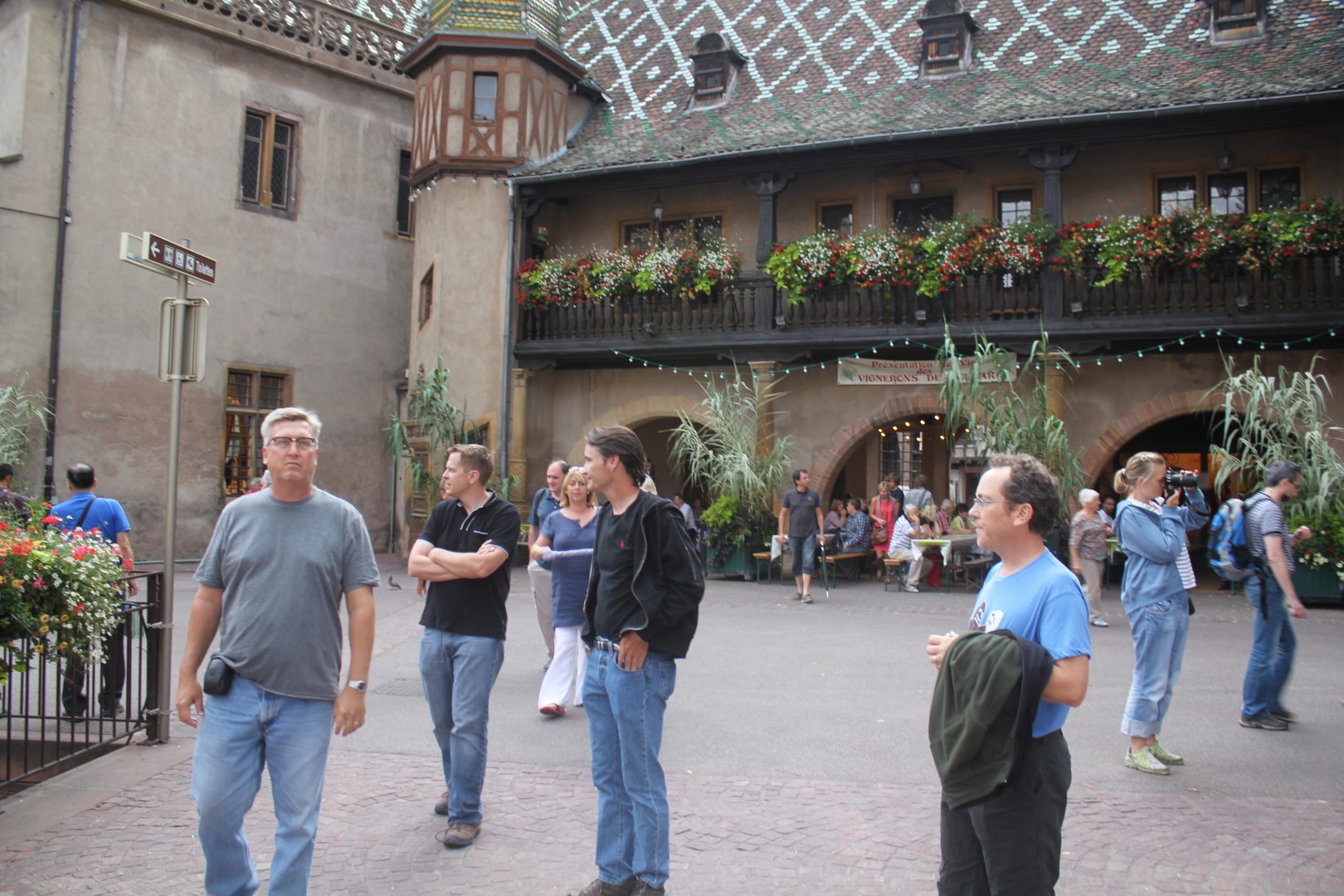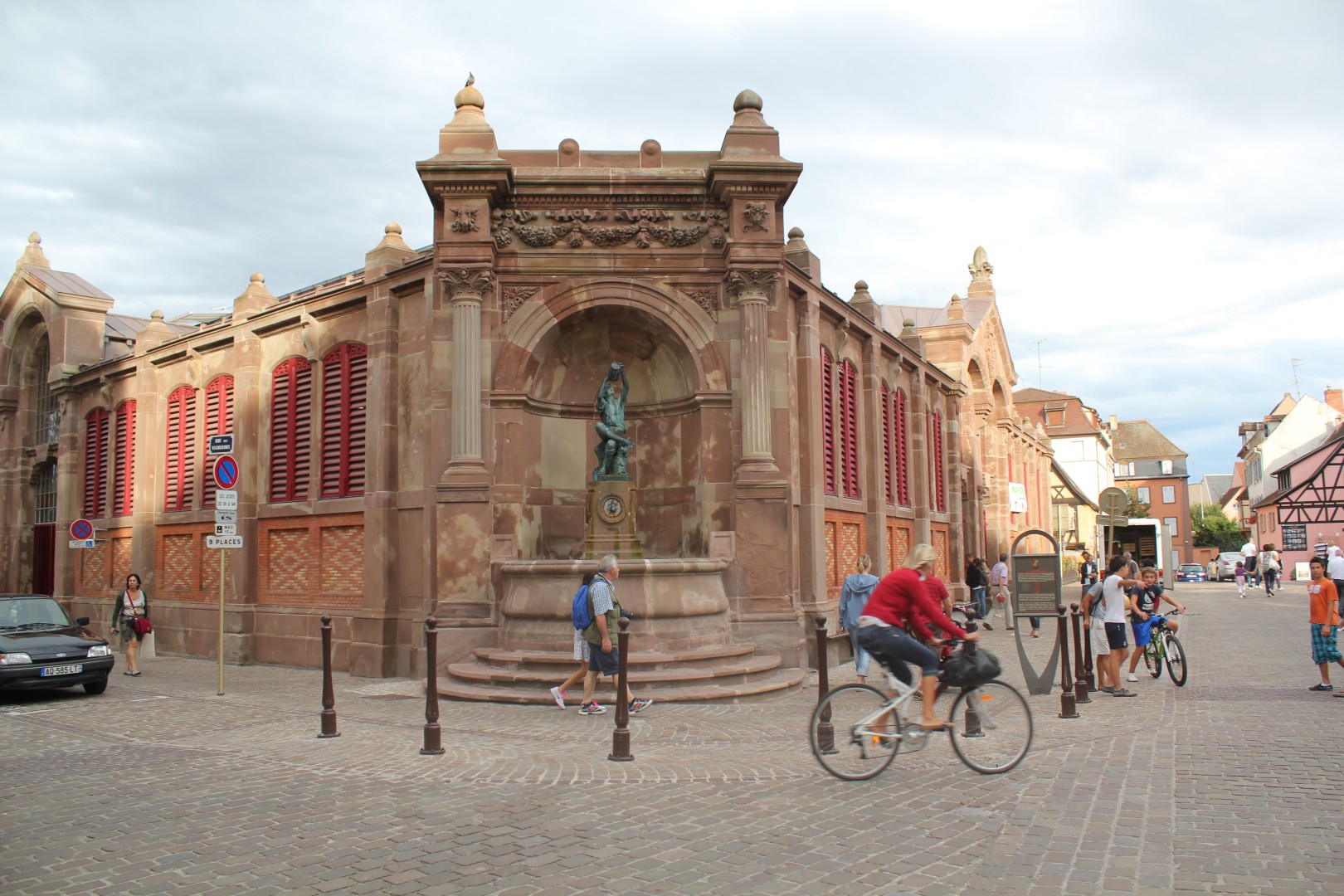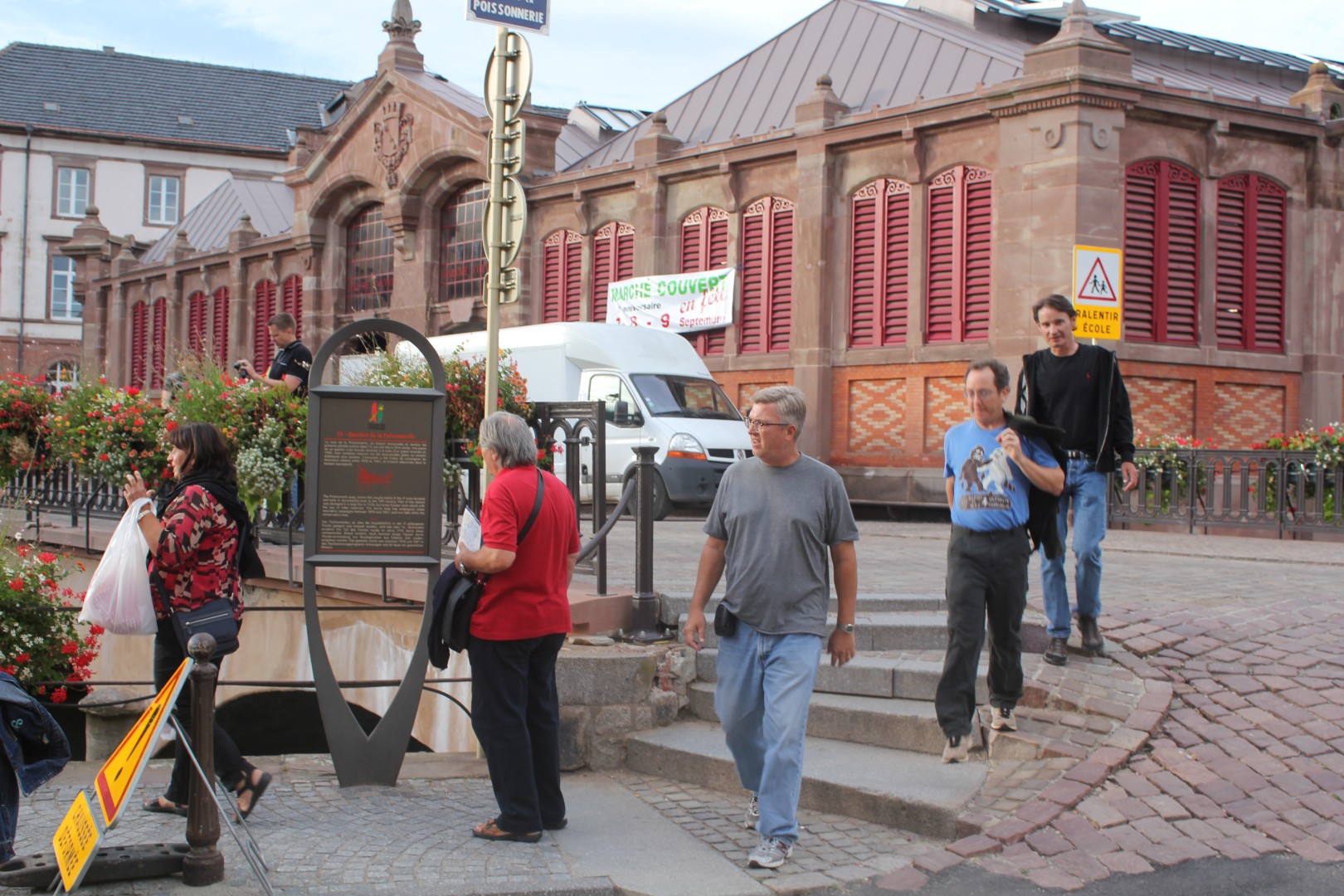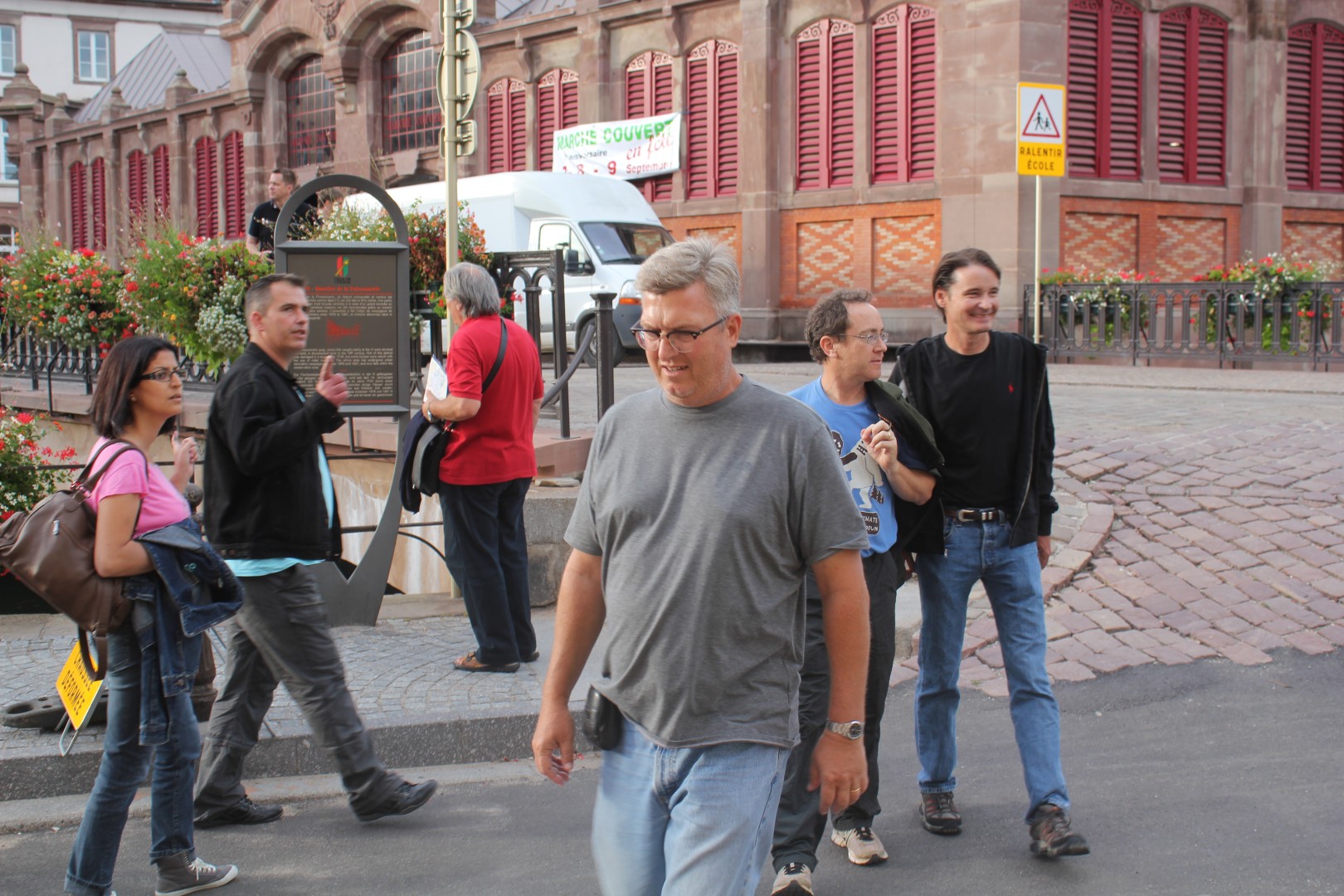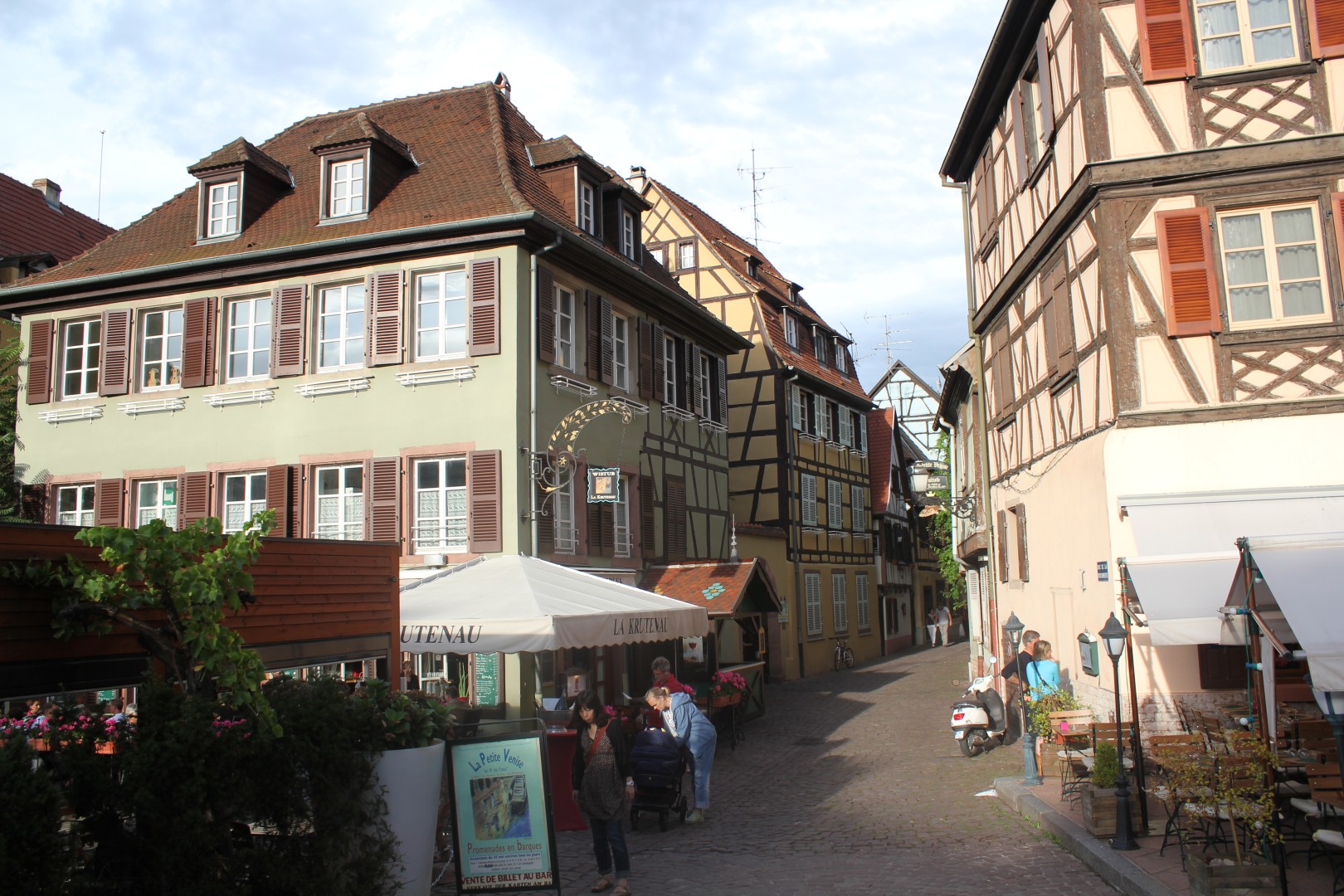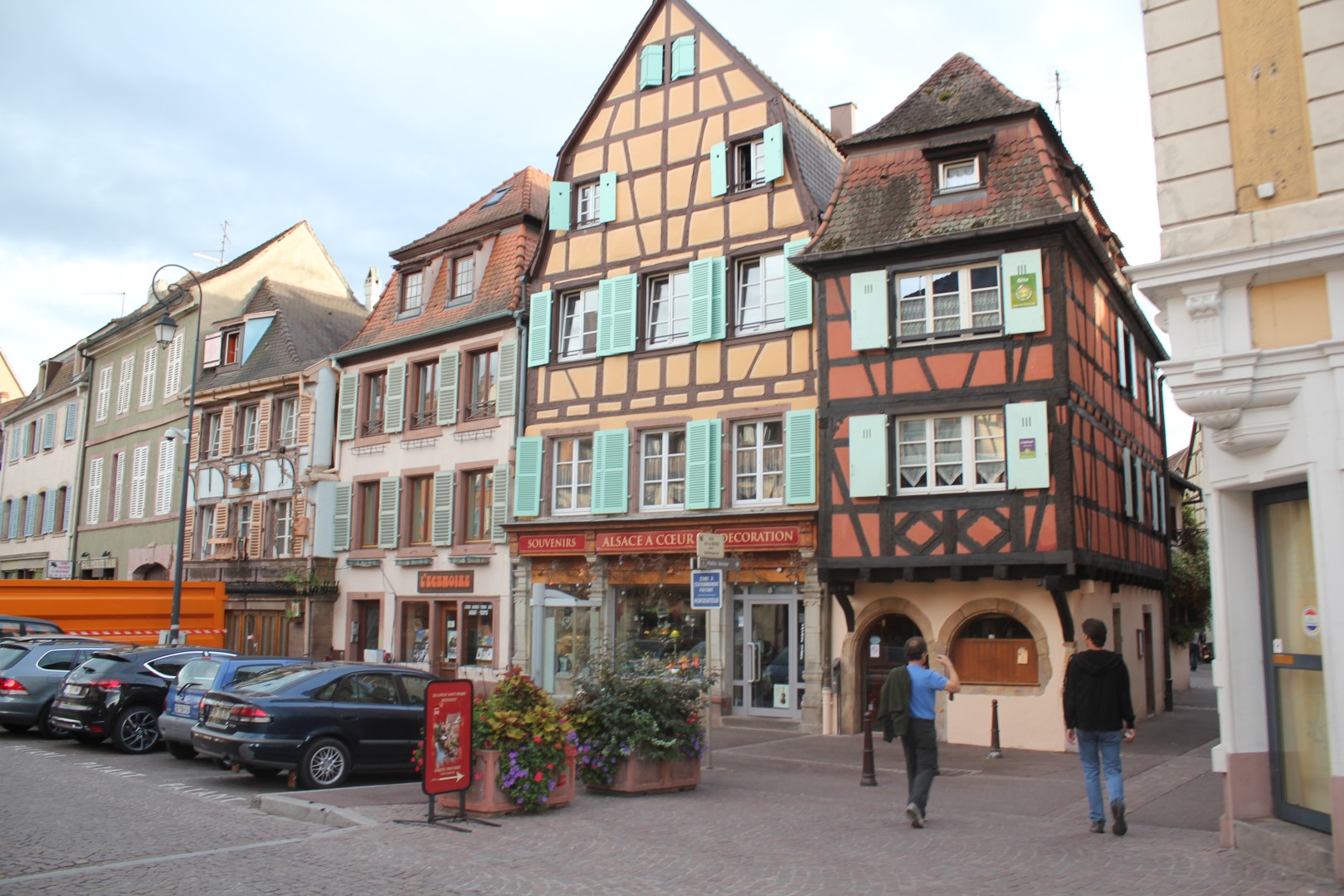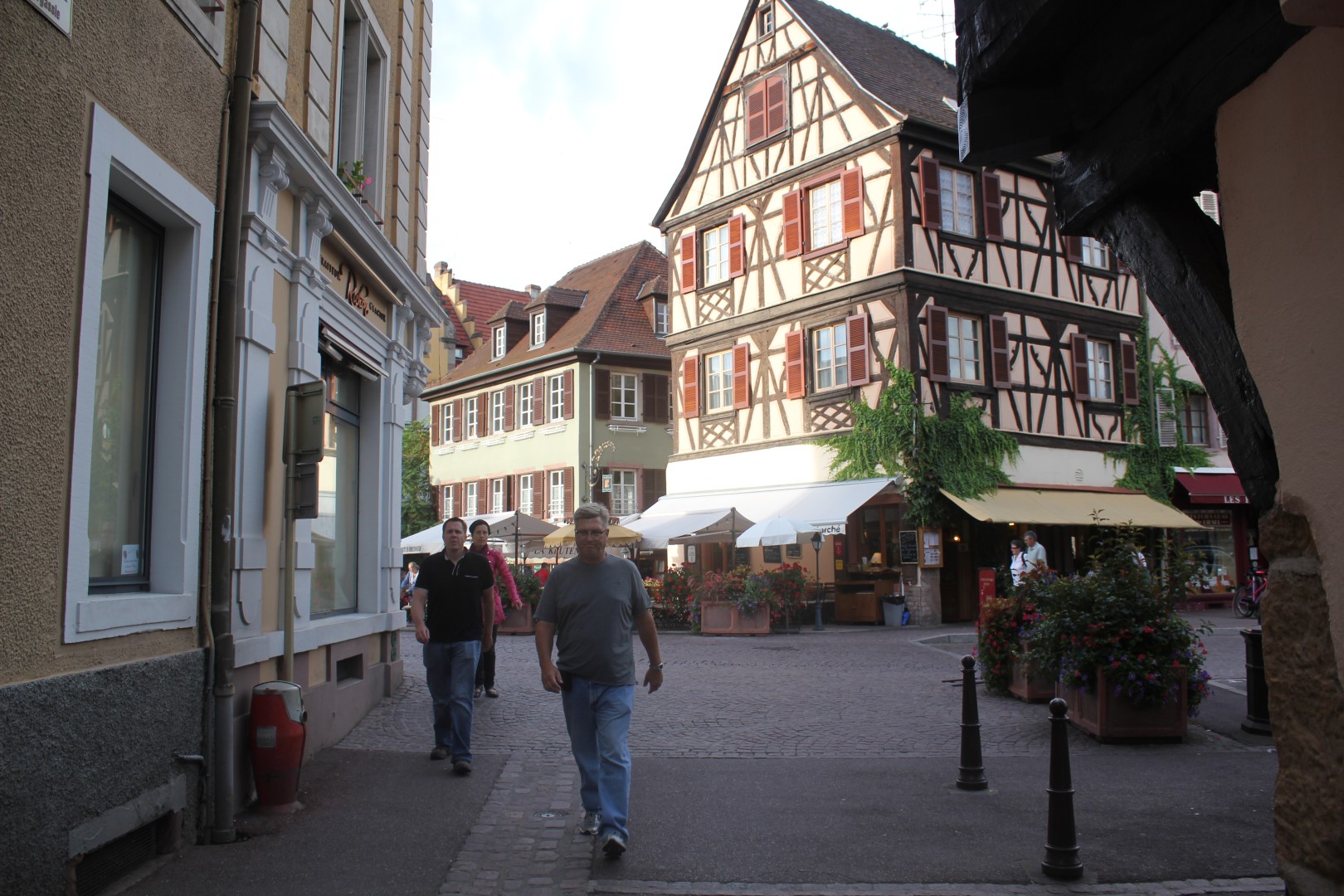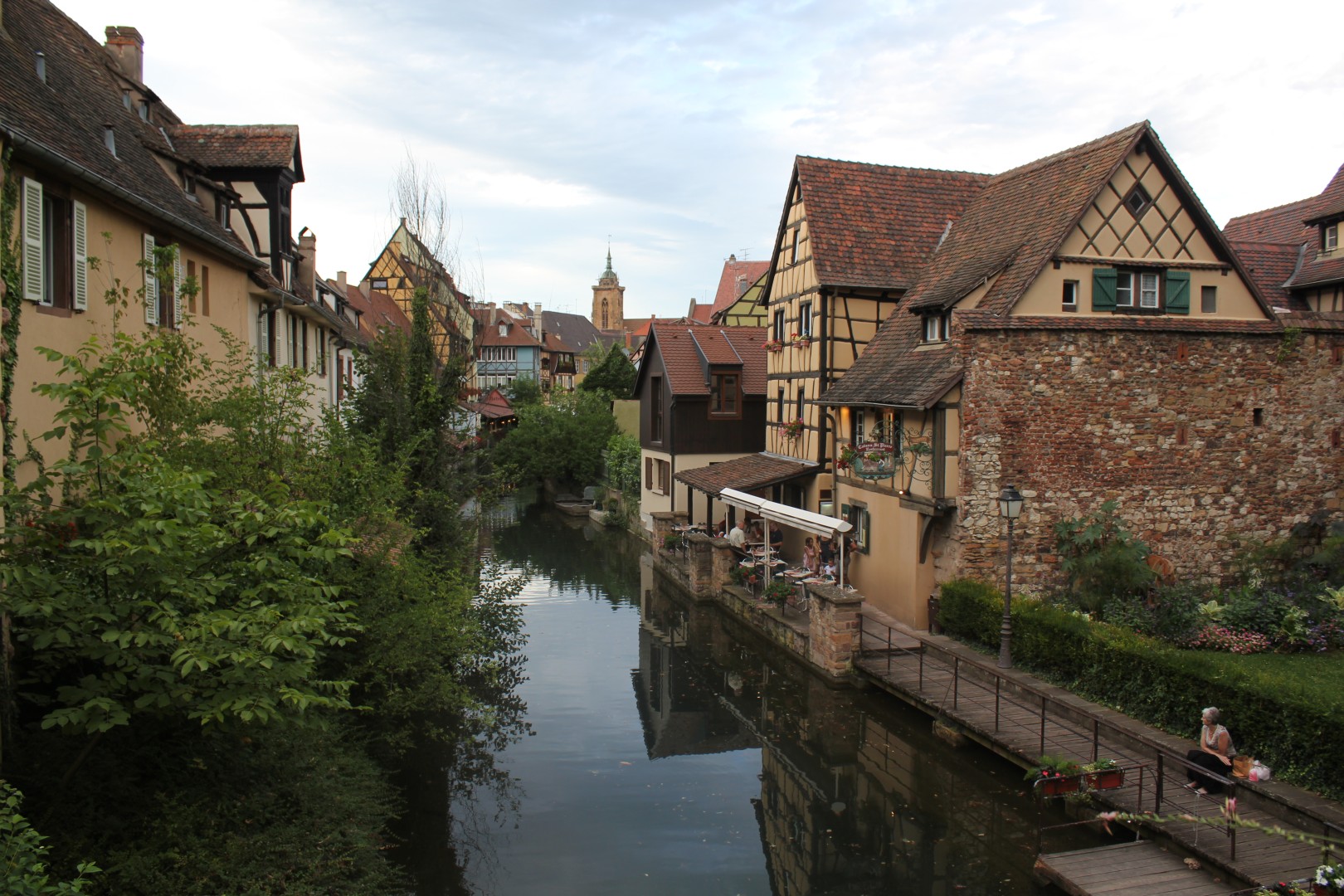 La Petite Venise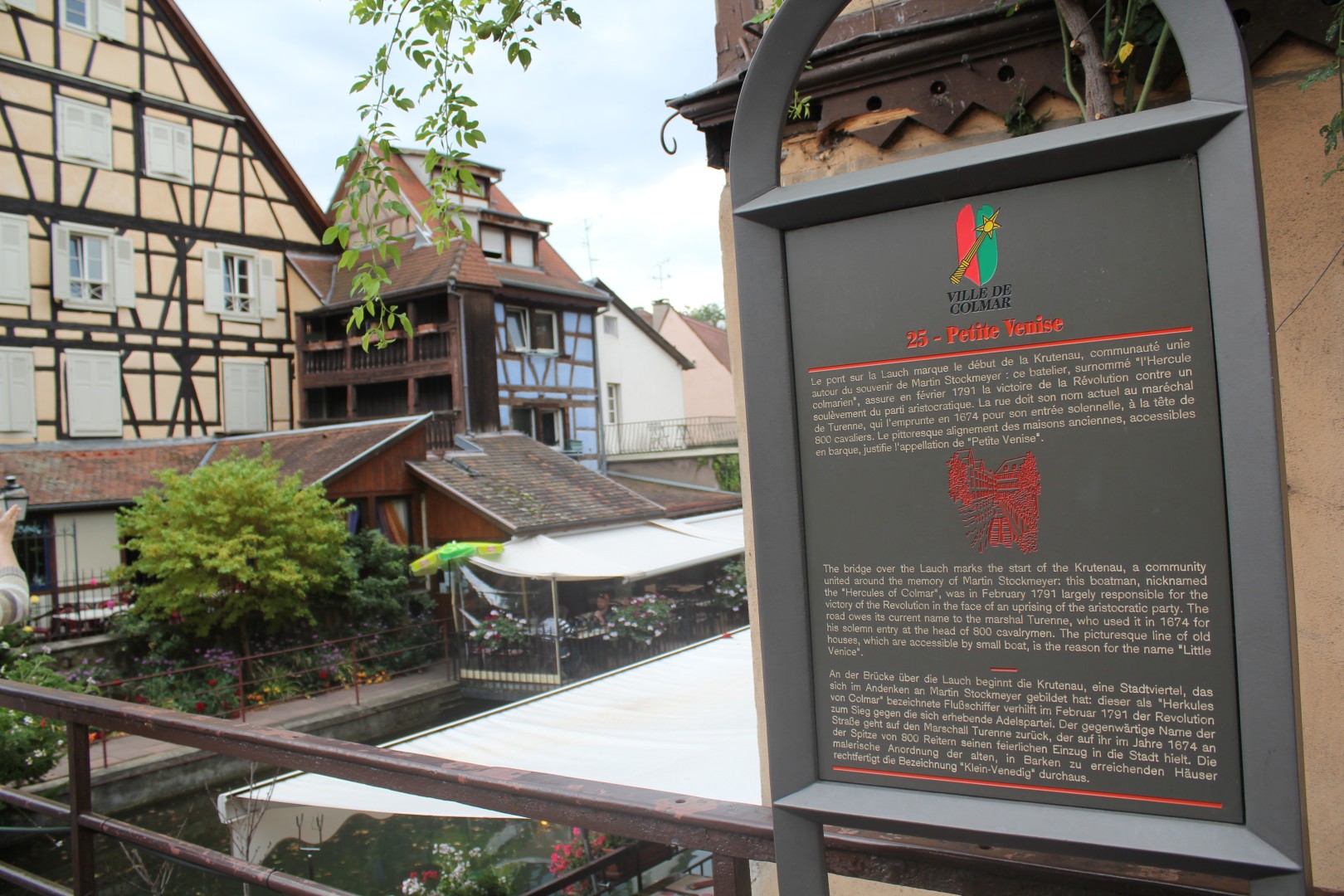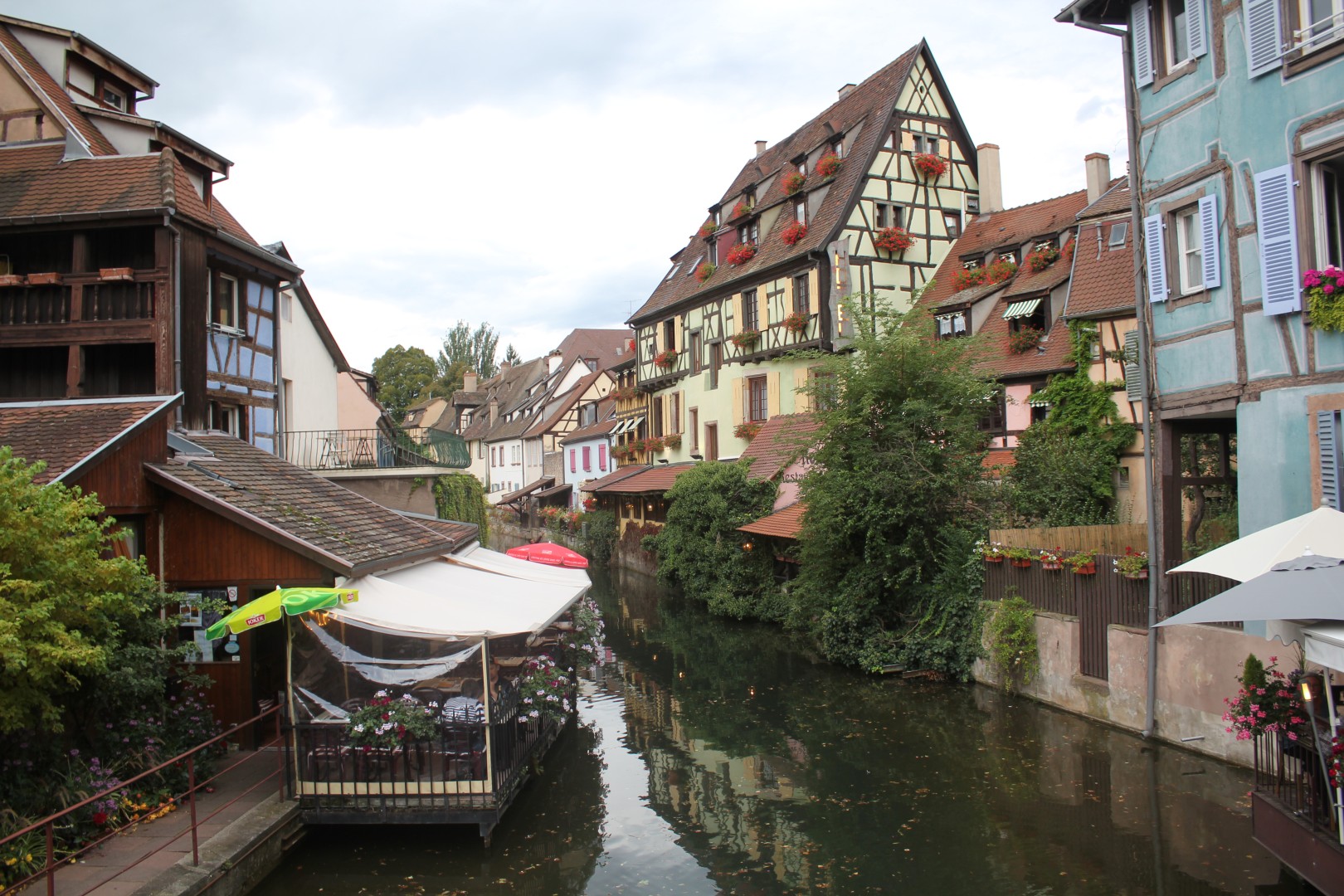 La Petite Venise



Since it was Saturday night in a touristy part of France, every restaurant was packed... and no one seemed to speak a word of English. We went back toward the hotel and sat down at the Restaurant Au Koifhus. We waited for at least 20 minutes before deciding that we would never, ever get service at this awful place (waiting 10 minutes to speak with someone up front didn't help either; they totally ignored us). We then sat outside down at the Restaurant la Musardiere after they assured us they could serve us. Shortly after we sat down it started to sprinkle, and they were able to move us inside. After ordering and emptying our beers, we waited perhaps 45 minutes before we were ALLOWED to order dinner, and then waited a few more days before dinner was actually served. We had once again failed to have a decent French meal. At least we didn't get rained on while we ate.


Previous
Friday August 24, 2012
Cabane de Prafleuri to Bern





Saturday August 25, 2012
Bern to Colmar

Next
Sunday August 26, 2012
Colmar, Eguisheim, and Munich