CJ finally agreed to bike up Montara Mountain with me on June 20. He made the crux on his first attempt, which is incredibly impressive.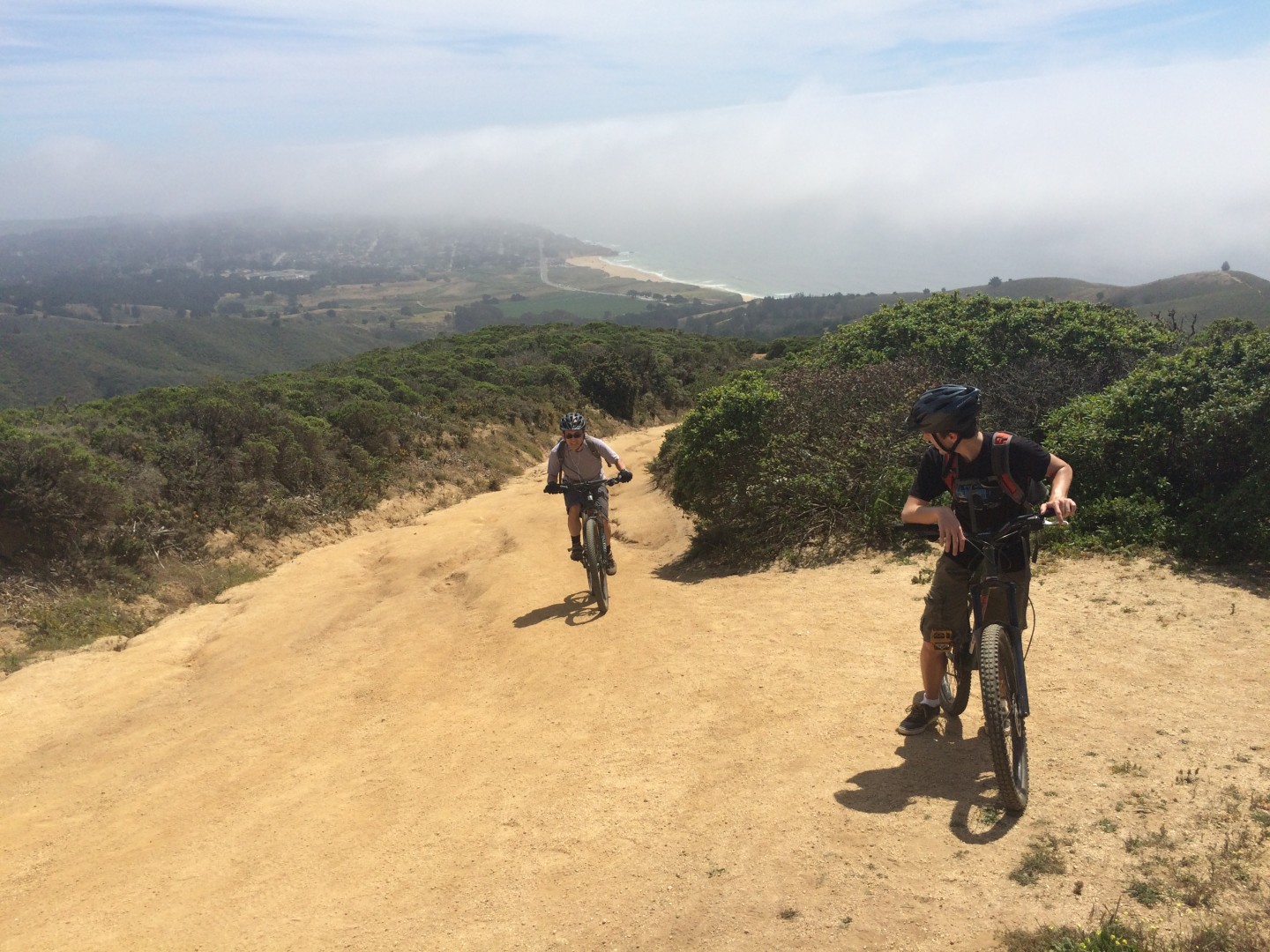 Another cyclist coming up the crux. The crux is over 20% in a few spots and has a very narrow track gravel between deep ruts.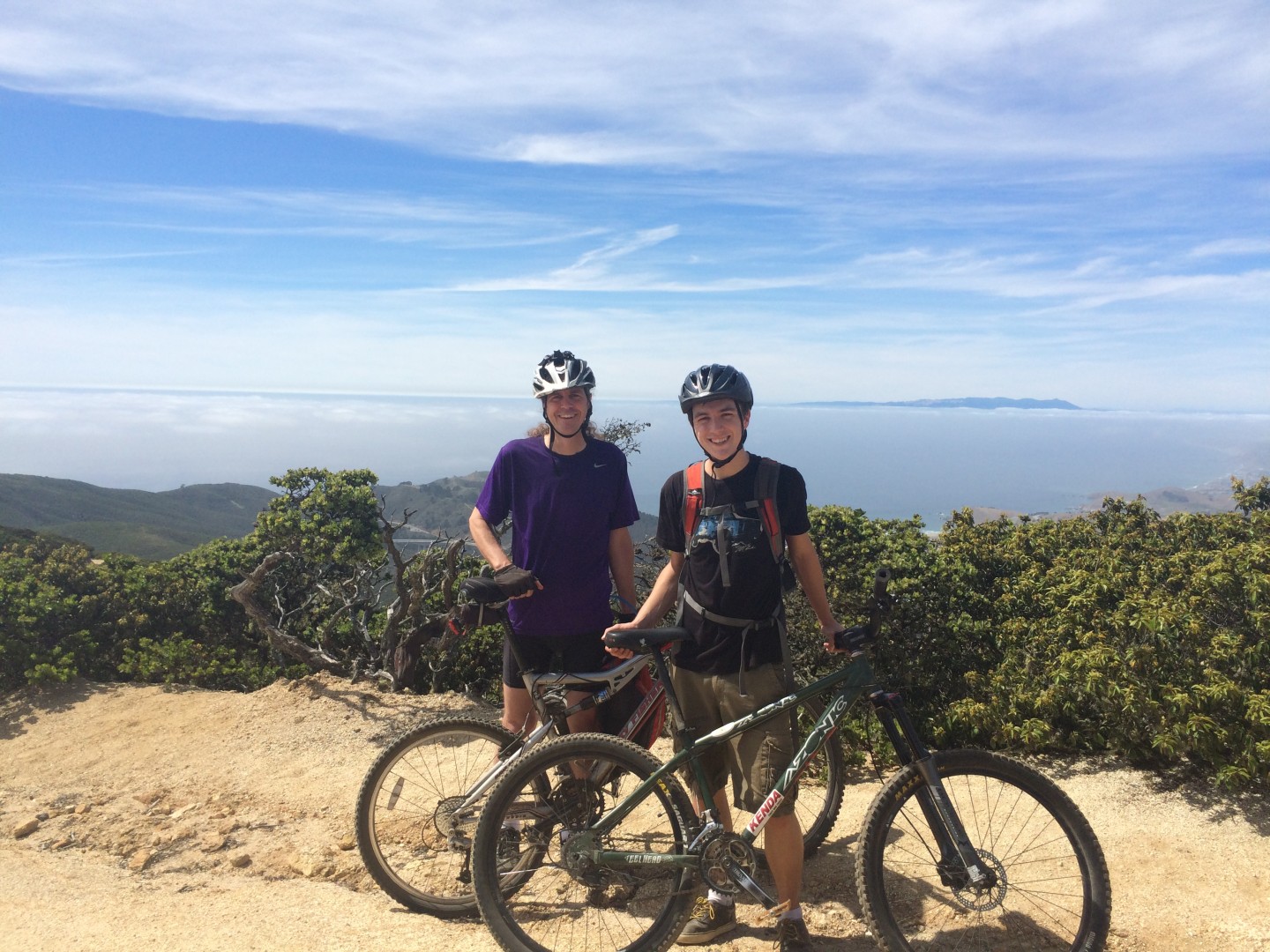 Looking north with Pacifica and Mount Tamalpias in the background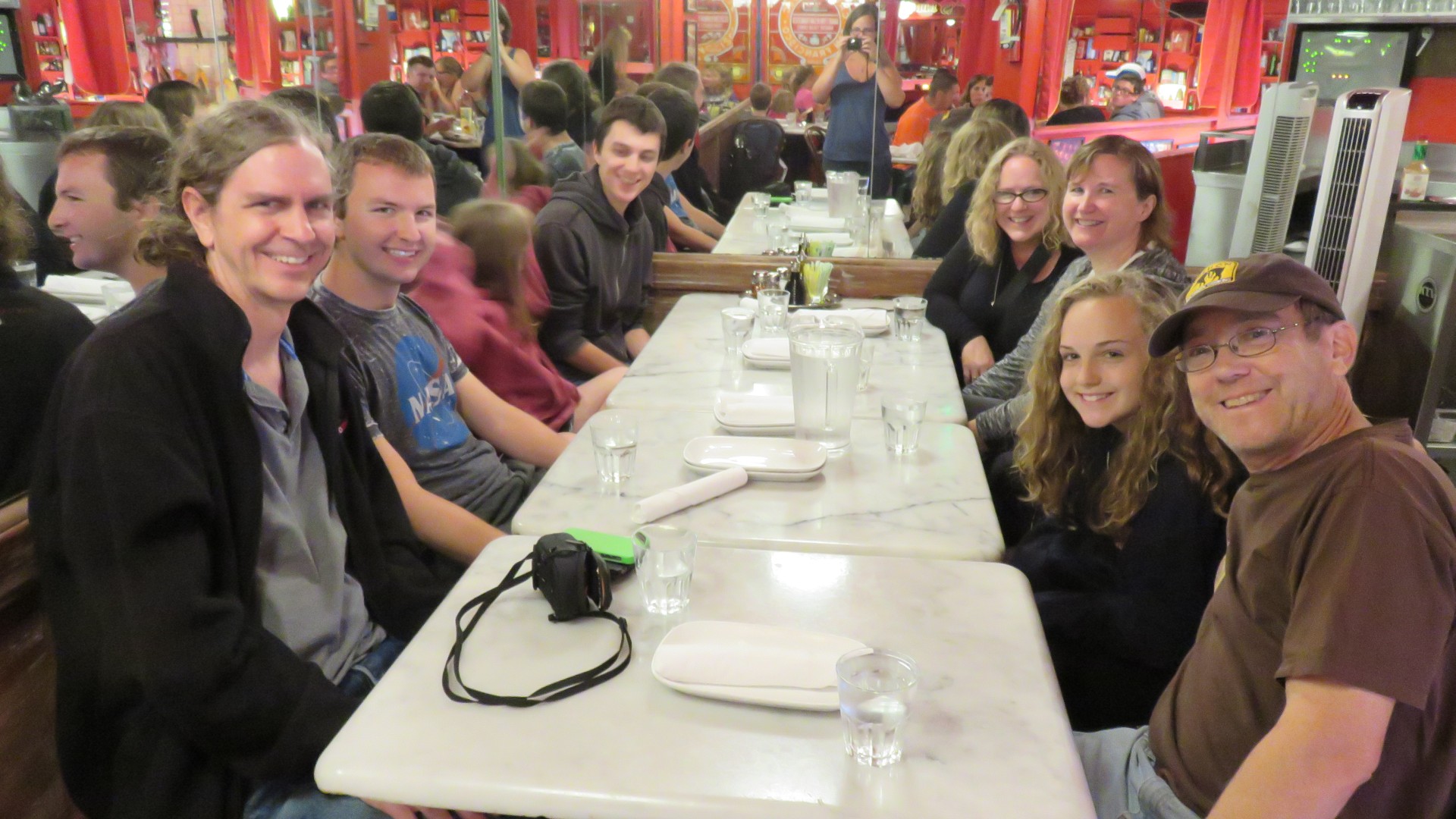 July 2
The Ketchums and the Silverman - Stern families together in North Beach.
This is the first time we've been together since we camped in Tuolumne Meadows in 2009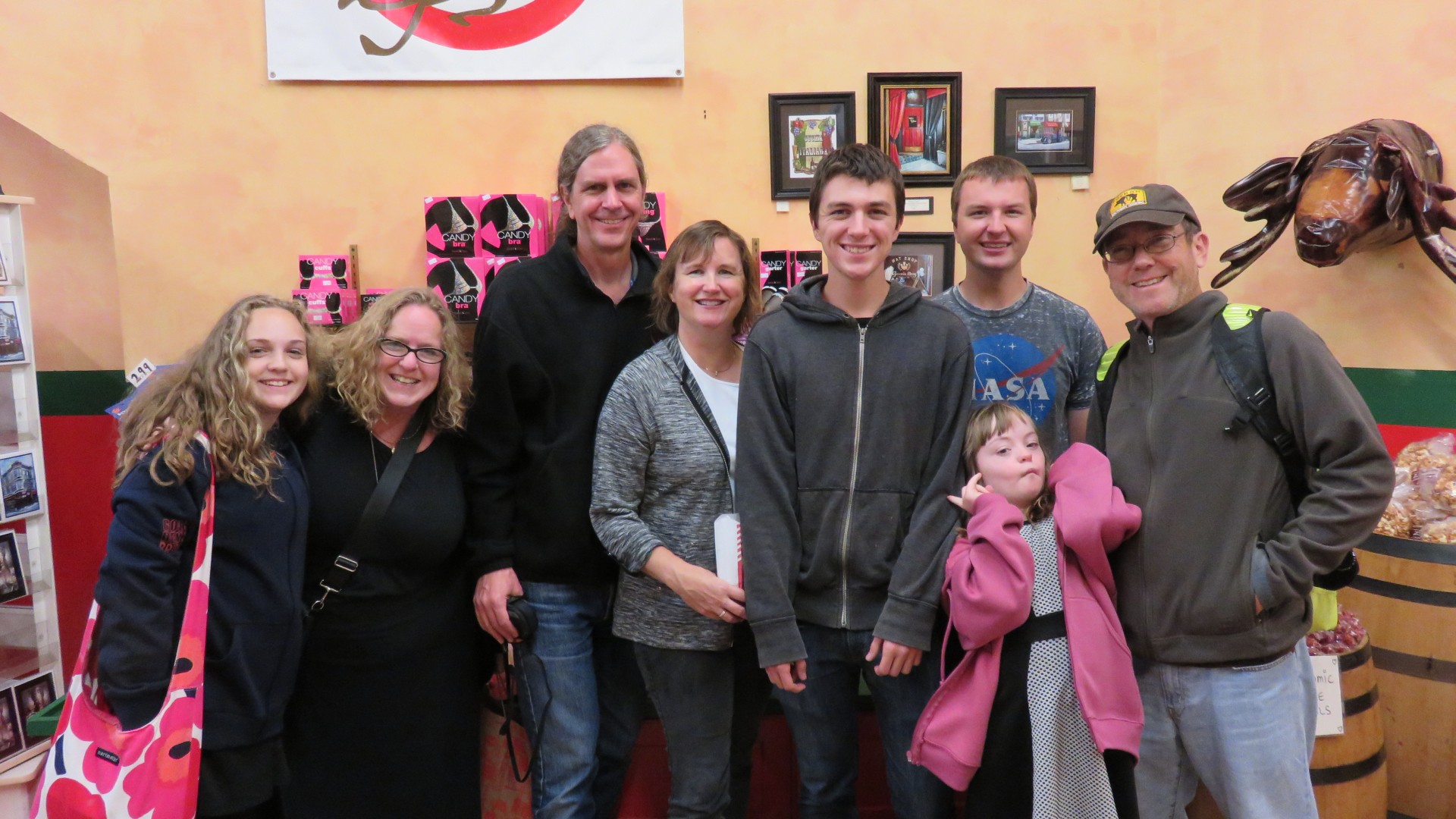 Z Cioccolato

We had gelato at Naia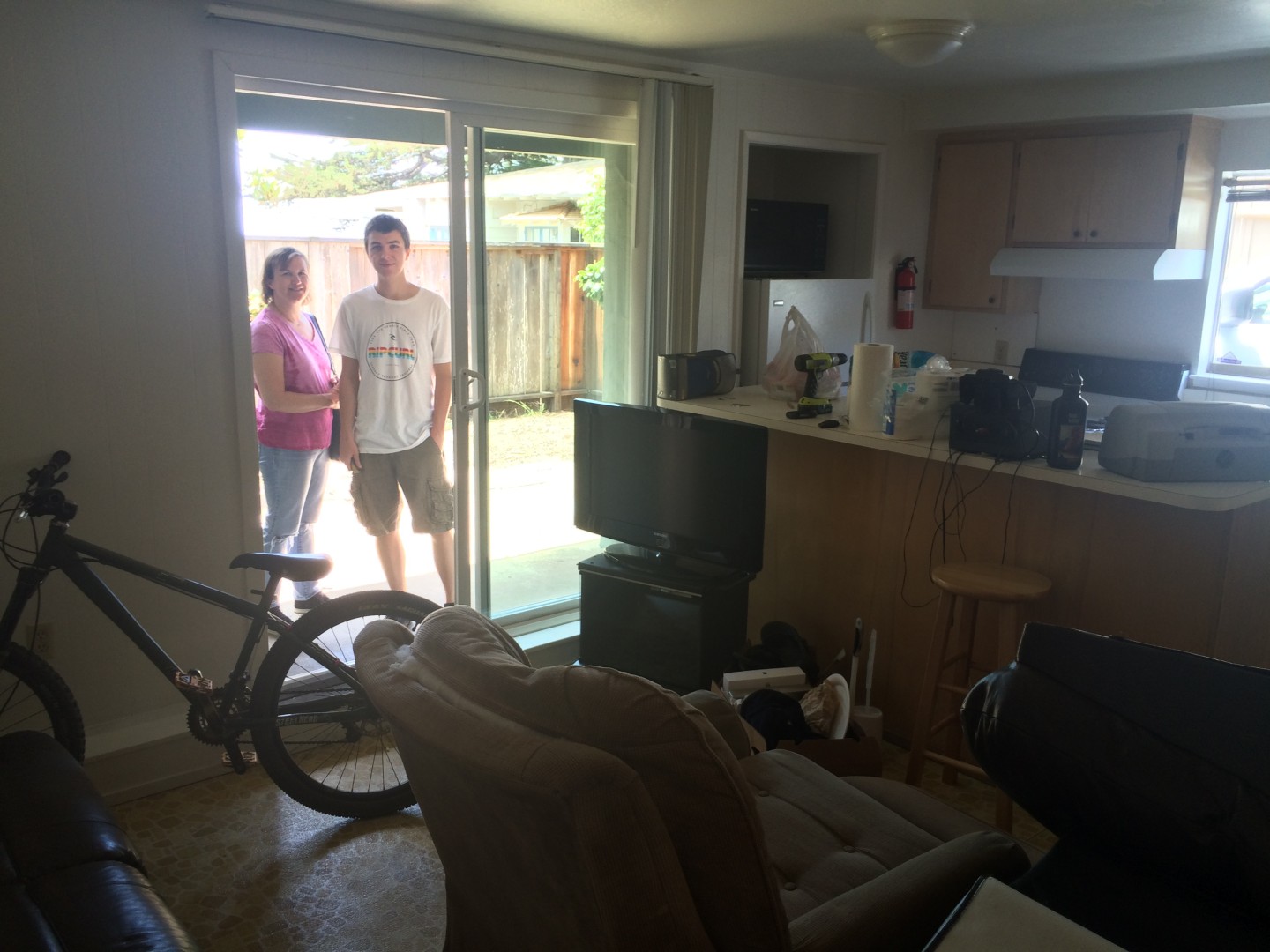 July 3
CJ's new rental house in Santa Cruz. He's sharing it with 3 other computer science majors.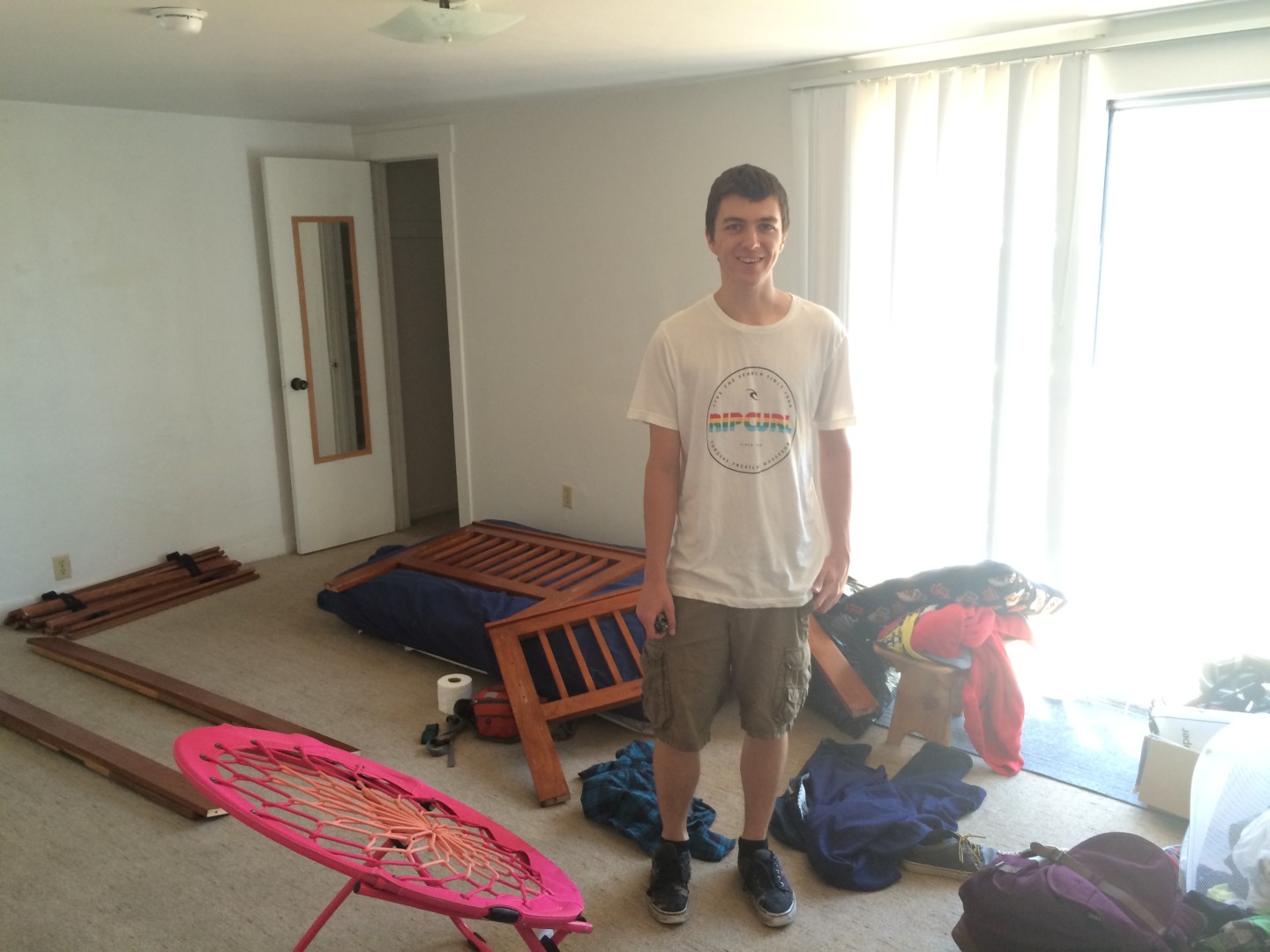 CJ's room, which he'll be sharing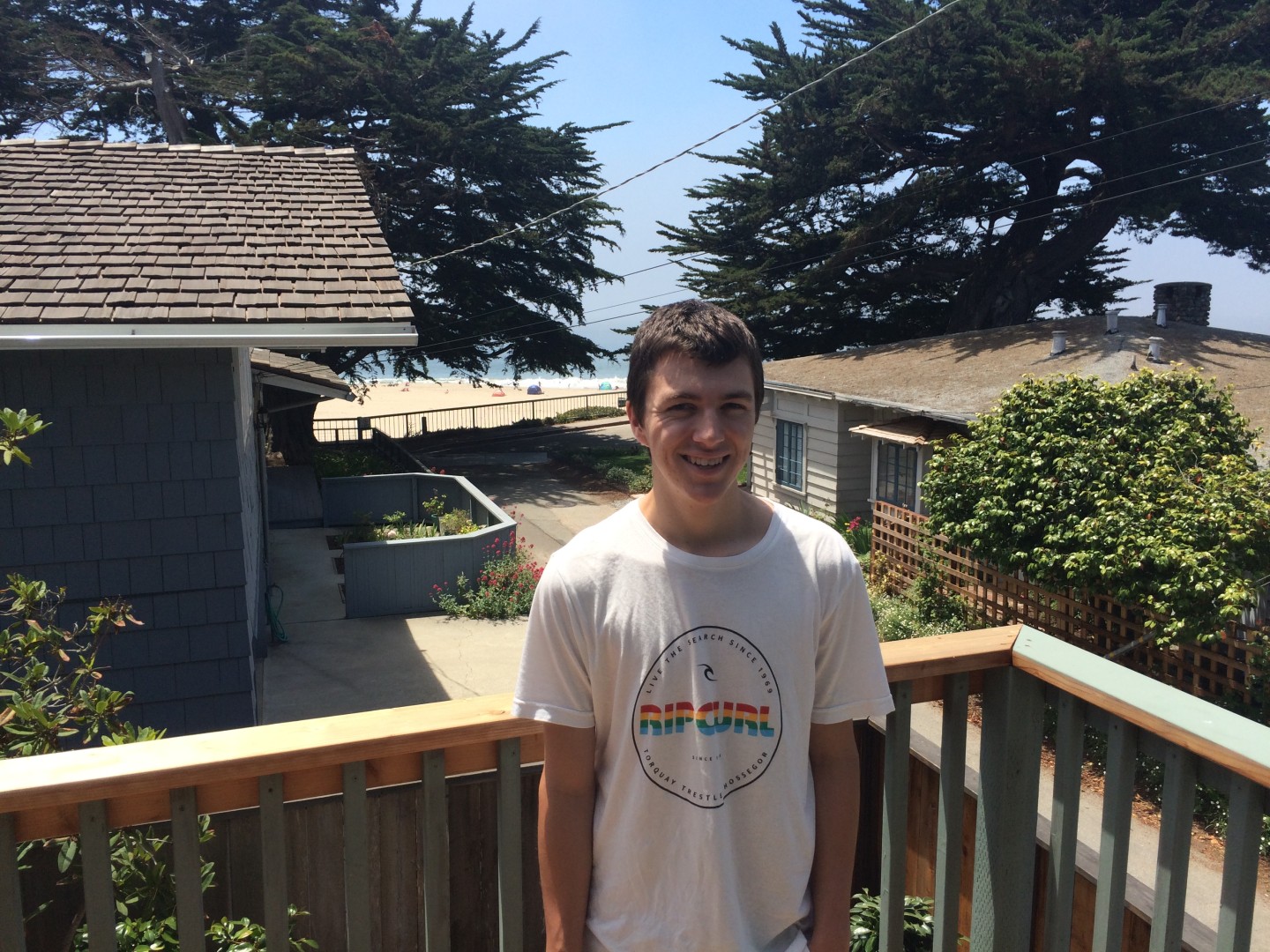 CJ's balcony
Seabright State Beach is behind him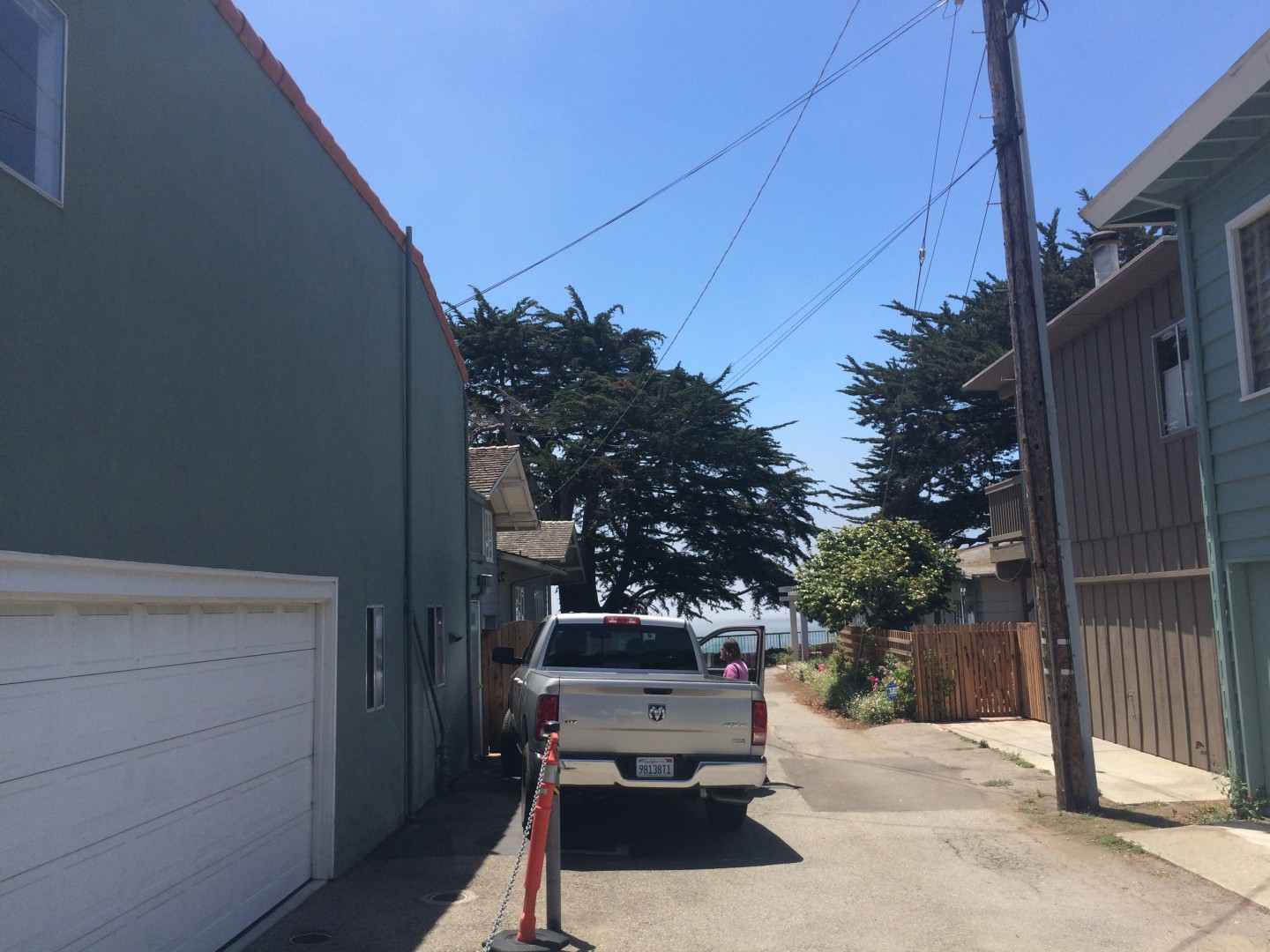 Their rental is the green house on the left.
This alley was very busy, we met most of the neighbors coming and going in the short time we were there.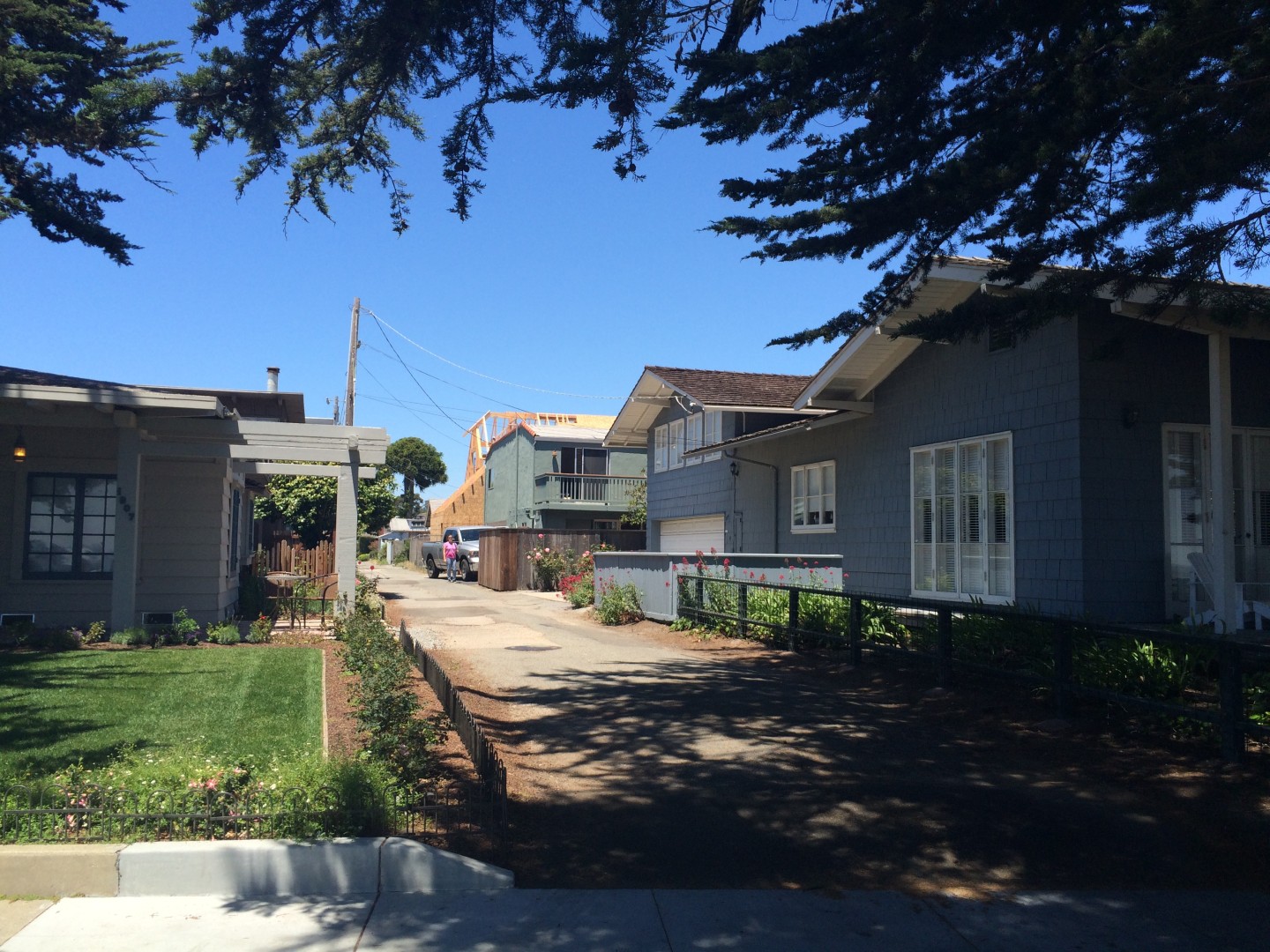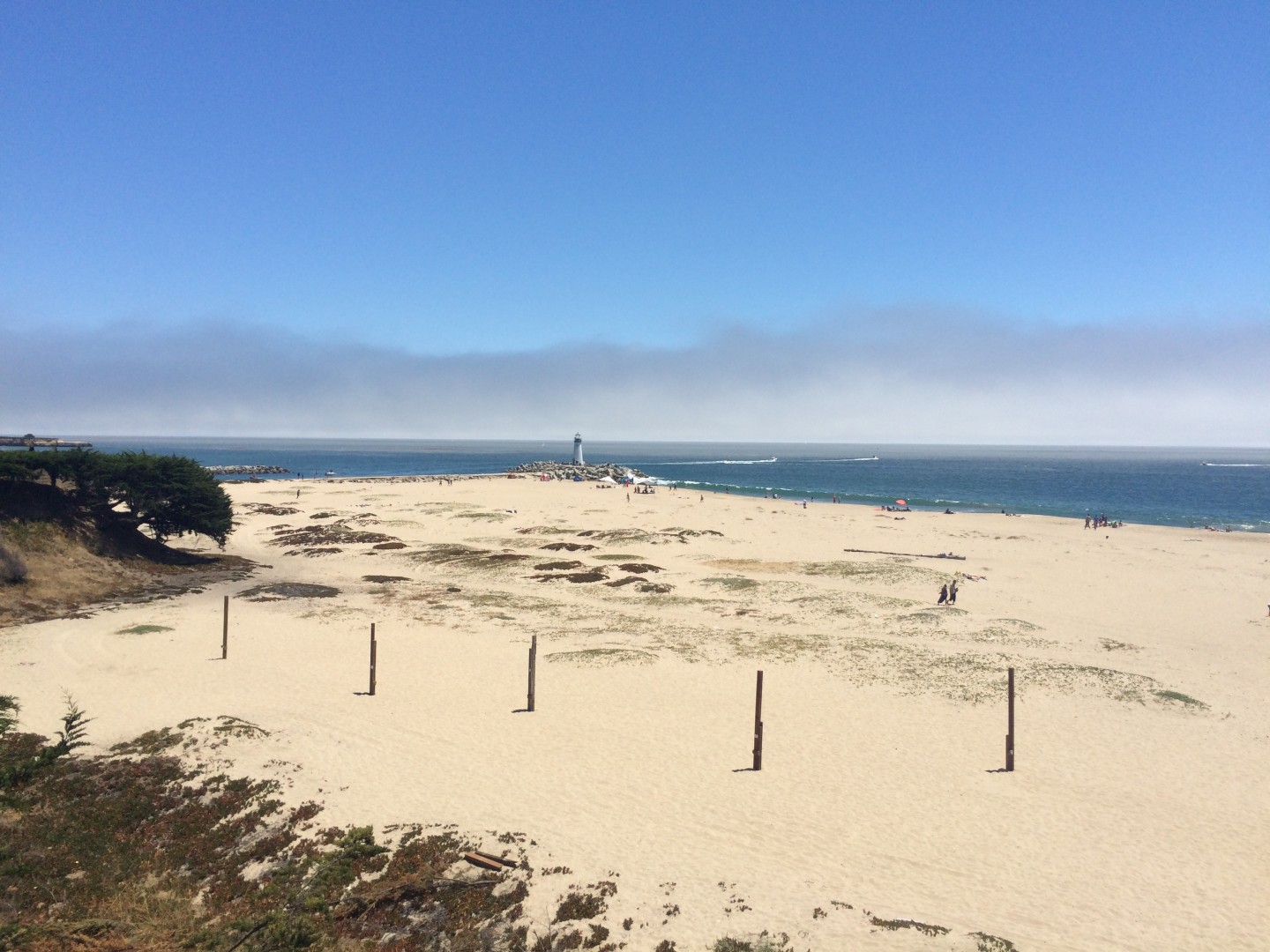 Walton Lighthouse, located at the entrance of Santa Cruz Harbor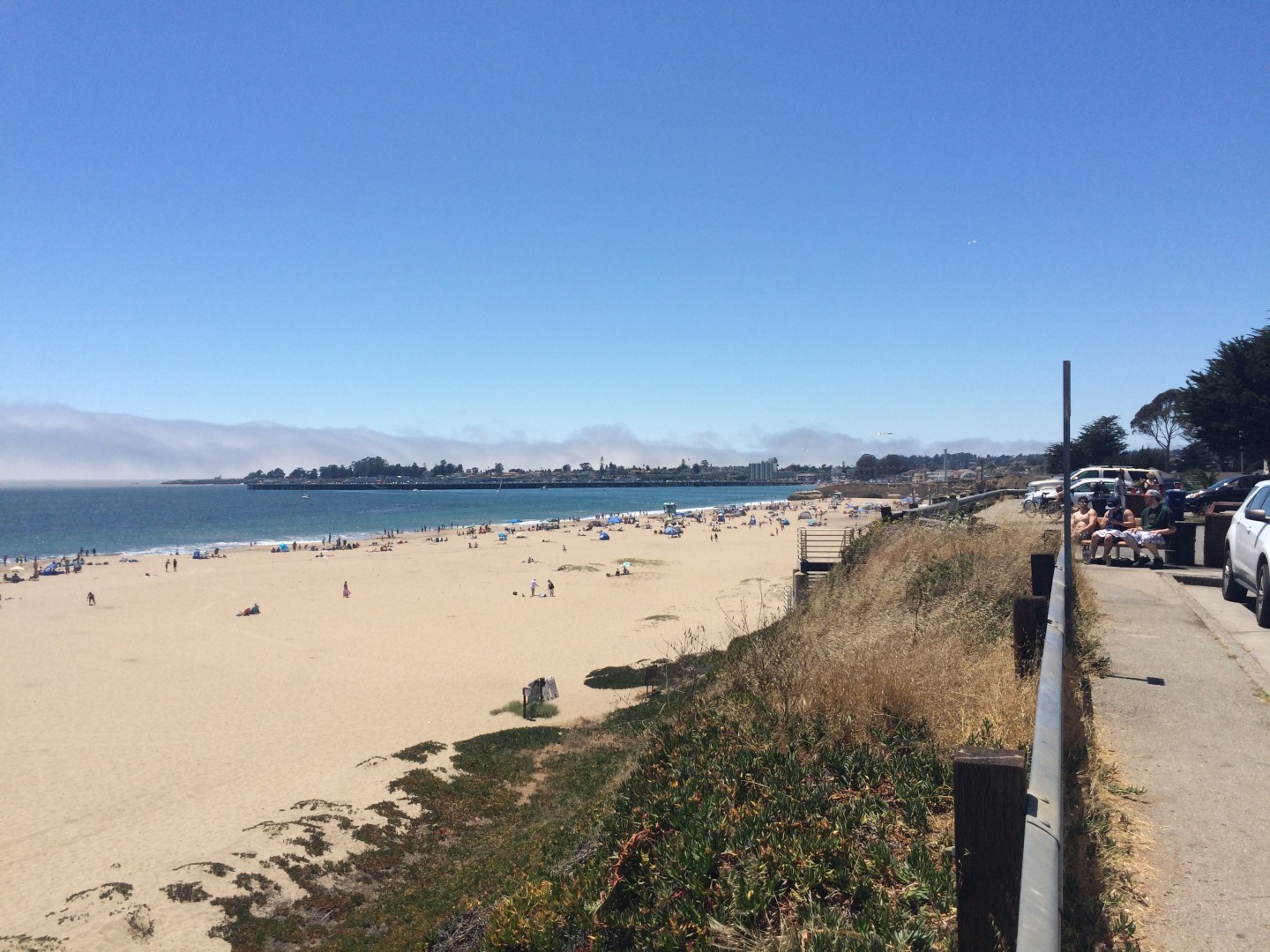 Steamer Lane, Santa Cruz Wharf, and the Beach Boardwalk

Click here for a panorama of the Santa Cruz