I've wanted to see Snoopy's Home Ice and the Charles Schulz museum since I moved to the Bay Area over 15 years ago.
Kathy decided Santa Rosa would be a great weekend trip and suggested we go the weekend between the NFL championships and the Super Bowl.
I looked into it, then realized that Pliny the Younger would be released on Super Bowl weekend.
I was torn - I wasn't sure I would be able to get into Russion River Brewing Company, but I also didn't want to miss Pliny weekend.
We went Super Bowl weekend. My tentative plan was to check out the lines for Pliny Saturday morning, and then wait Sunday morning while Kathy slept it and return home before the Super Bowl.
On the way up we stopped in Petaluma to visit Lagunitas, one of my many favorite North Bay breweries.
There was a band playing outside, a very full patio, and a very young non-Bay Area type crowd. We were definitely in Jefferson already.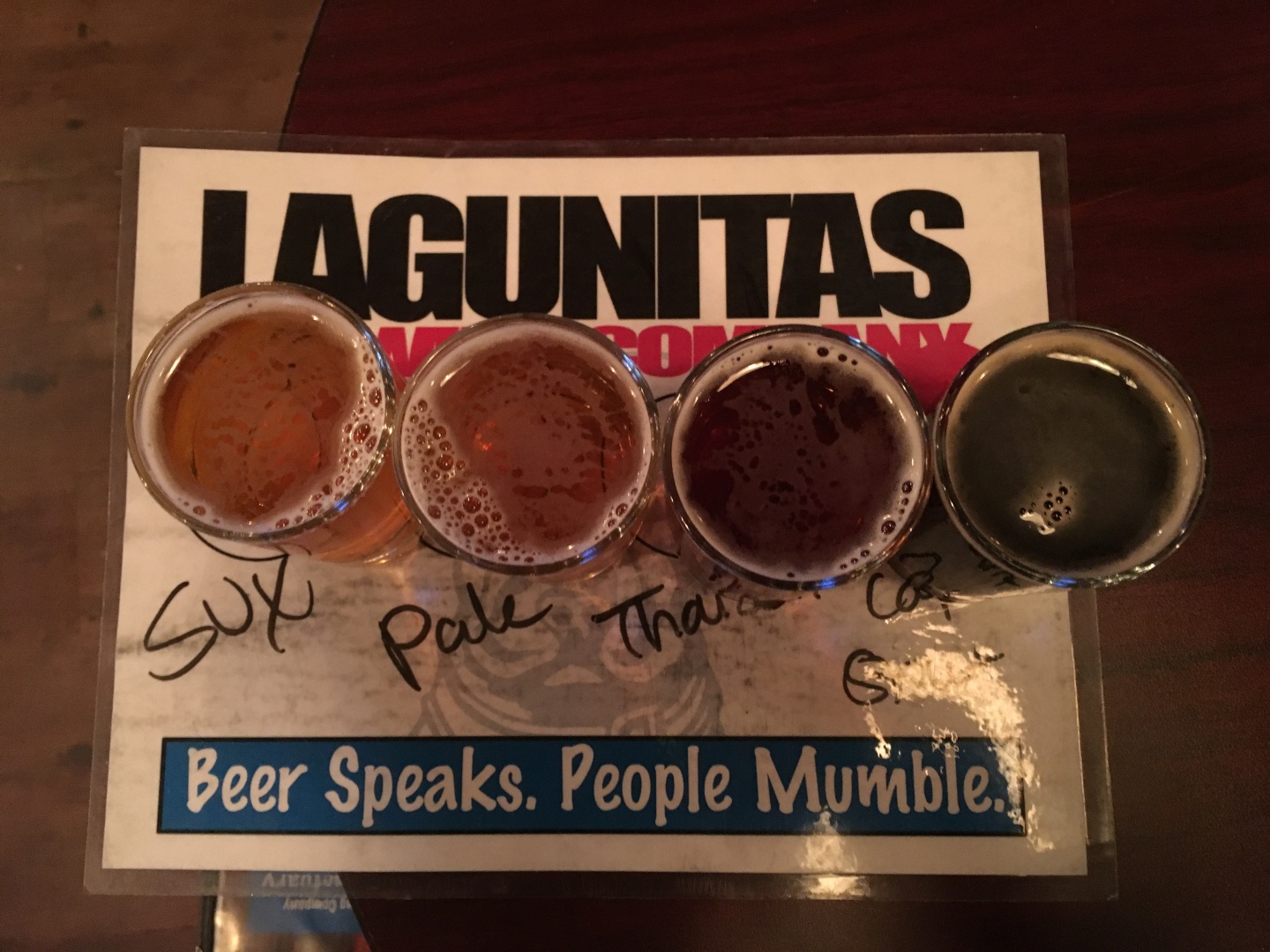 17:19

They label your beer for you - never seen a bartender do that anywhere.
Sucks
Pale
unknown - I think it was a Belgian combination, it is not on their website.
Capp Stout - I didn't realize Capp was short for Cappuccino. I loved it and bought a growler before reading Cappucino on the growler label. I try to avoid caffiene and caffinated beers.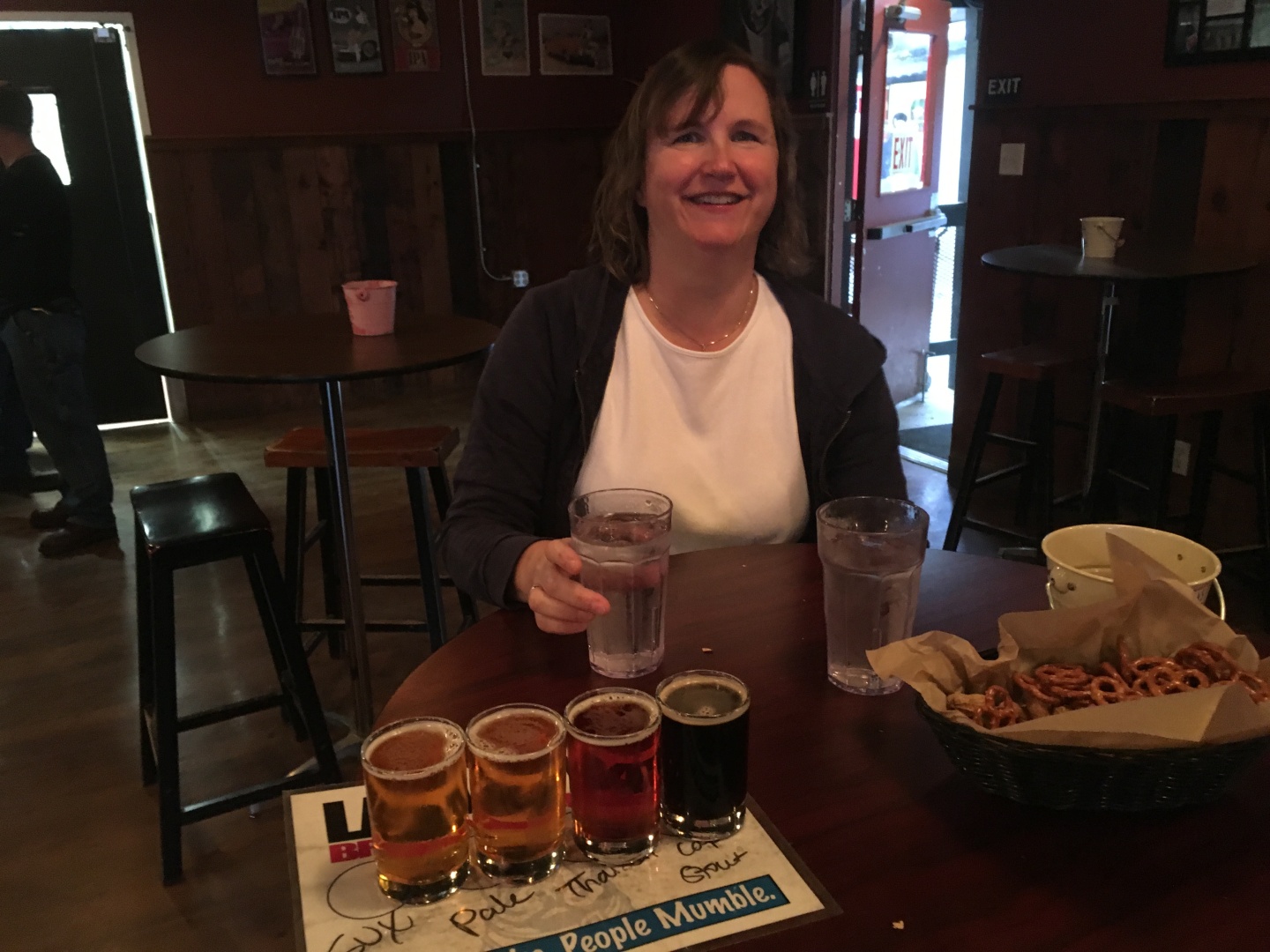 17:19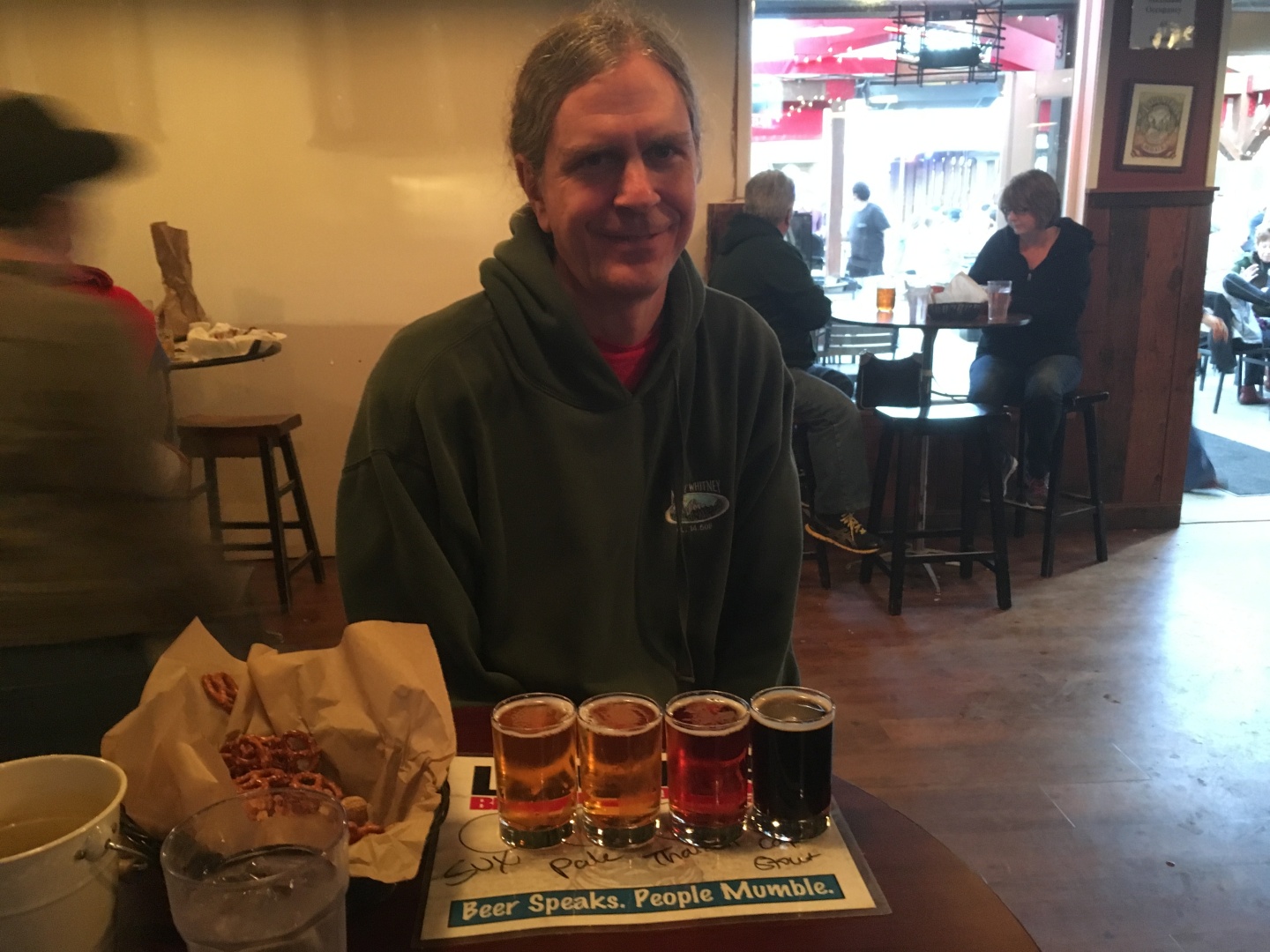 17:20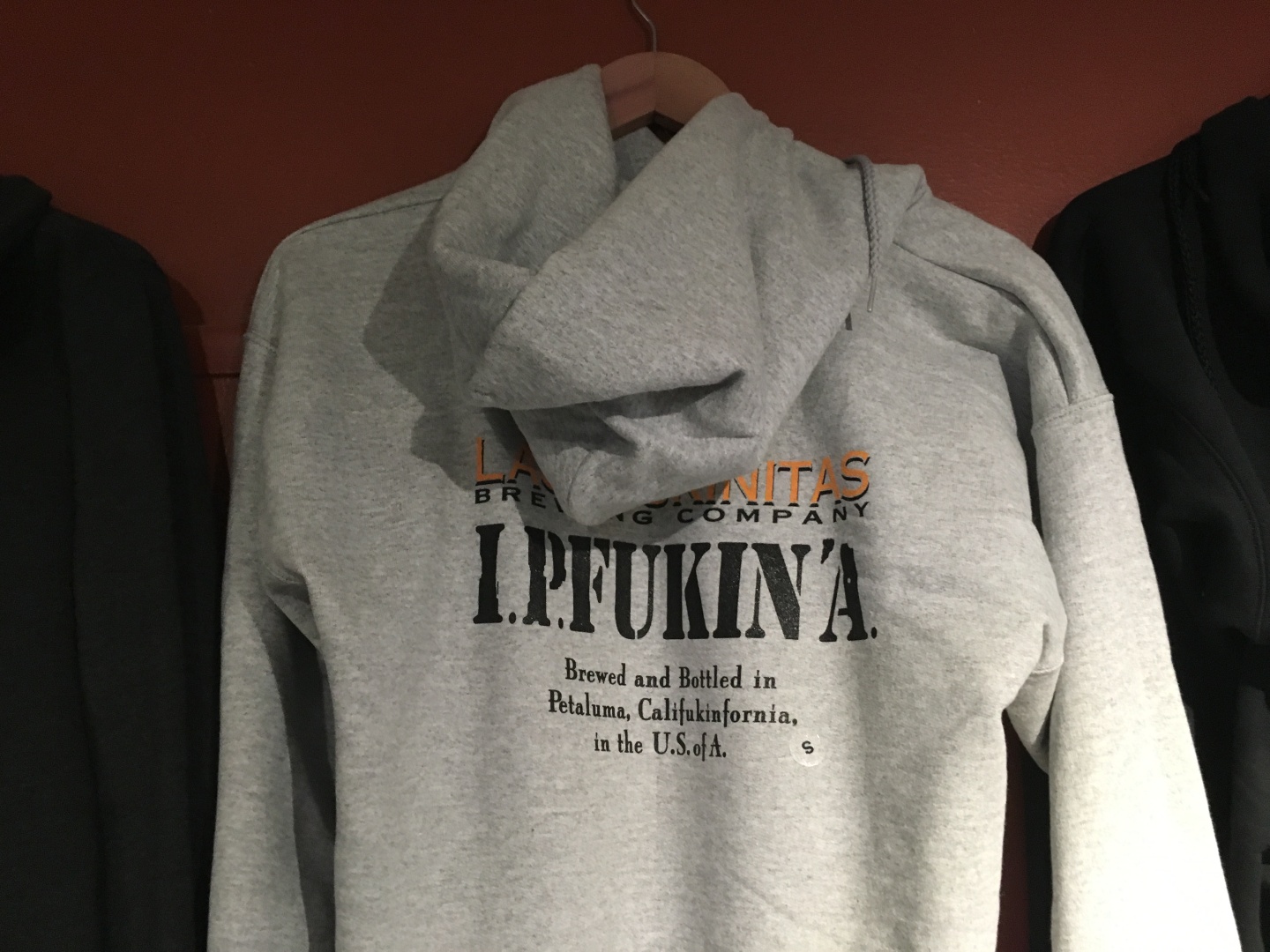 18:00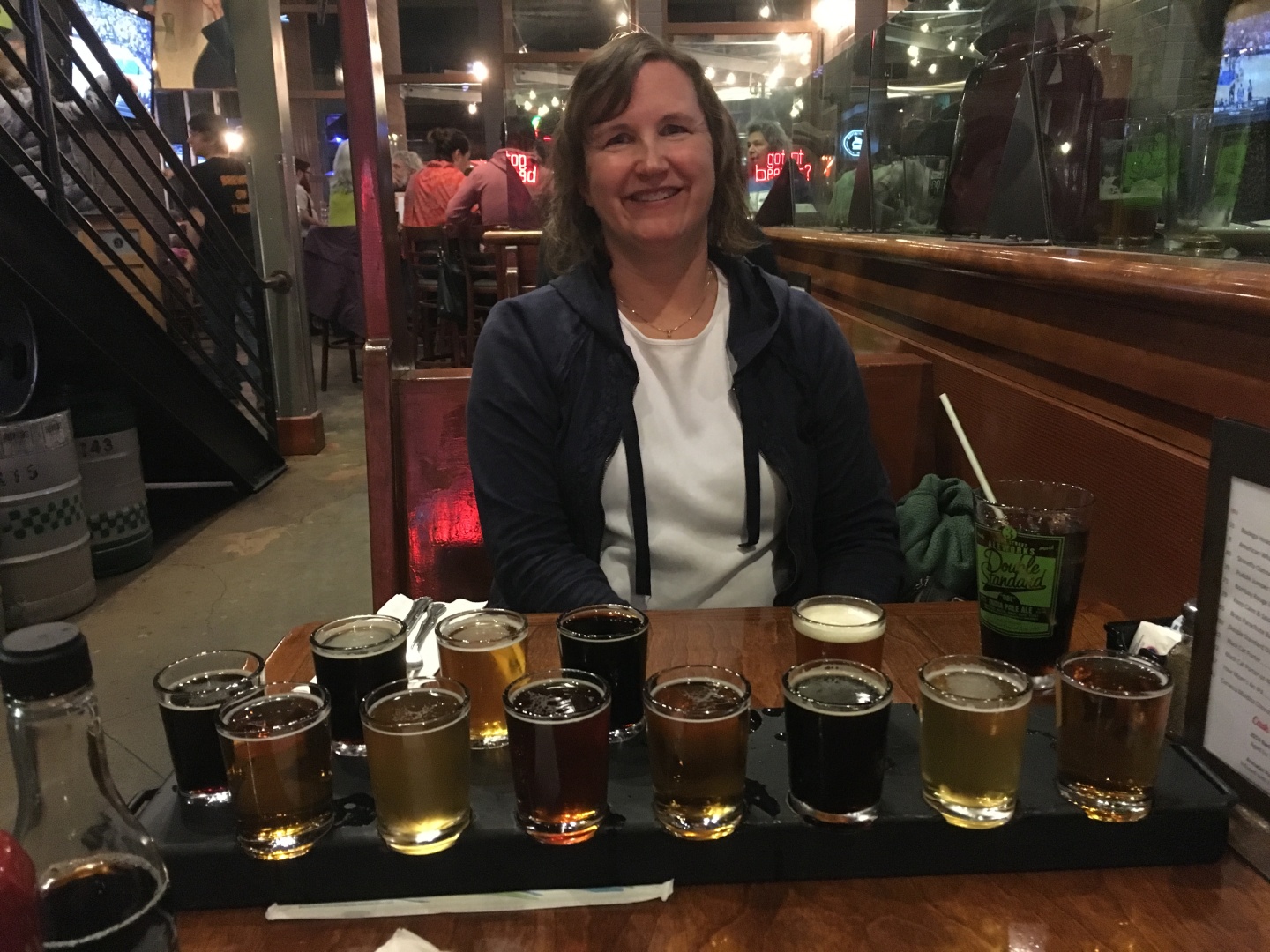 19:04

We then moved on to Santa Rosa and brewery number 2 of the evening - Third Street Aleworks.
$13 for 12 beer samples
I did not finish them all.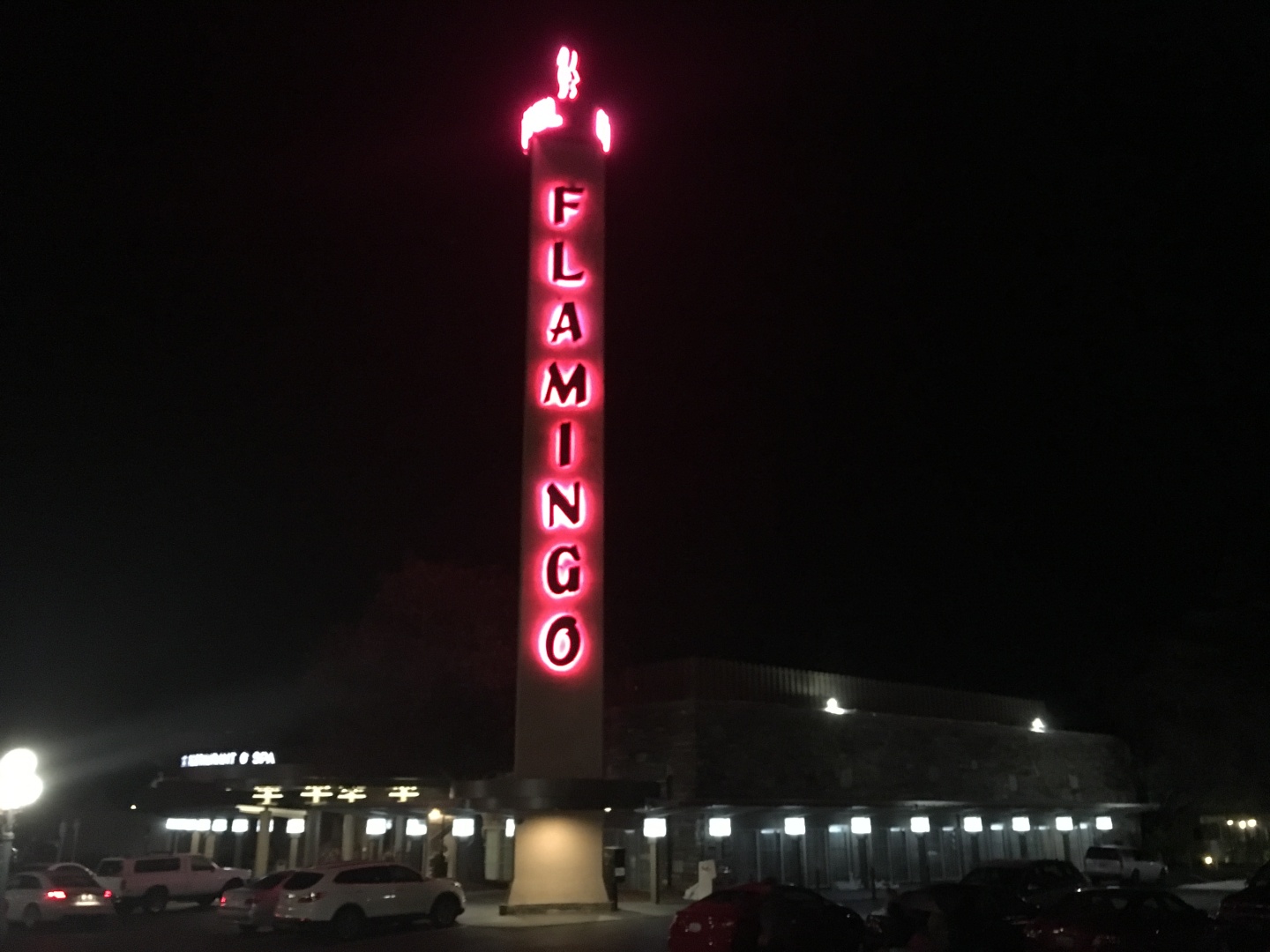 20:30

The Flamingo Resort was built in 1957 and hasn't changed much.
We loved the neon sign that you can easily see from a half mile away at night.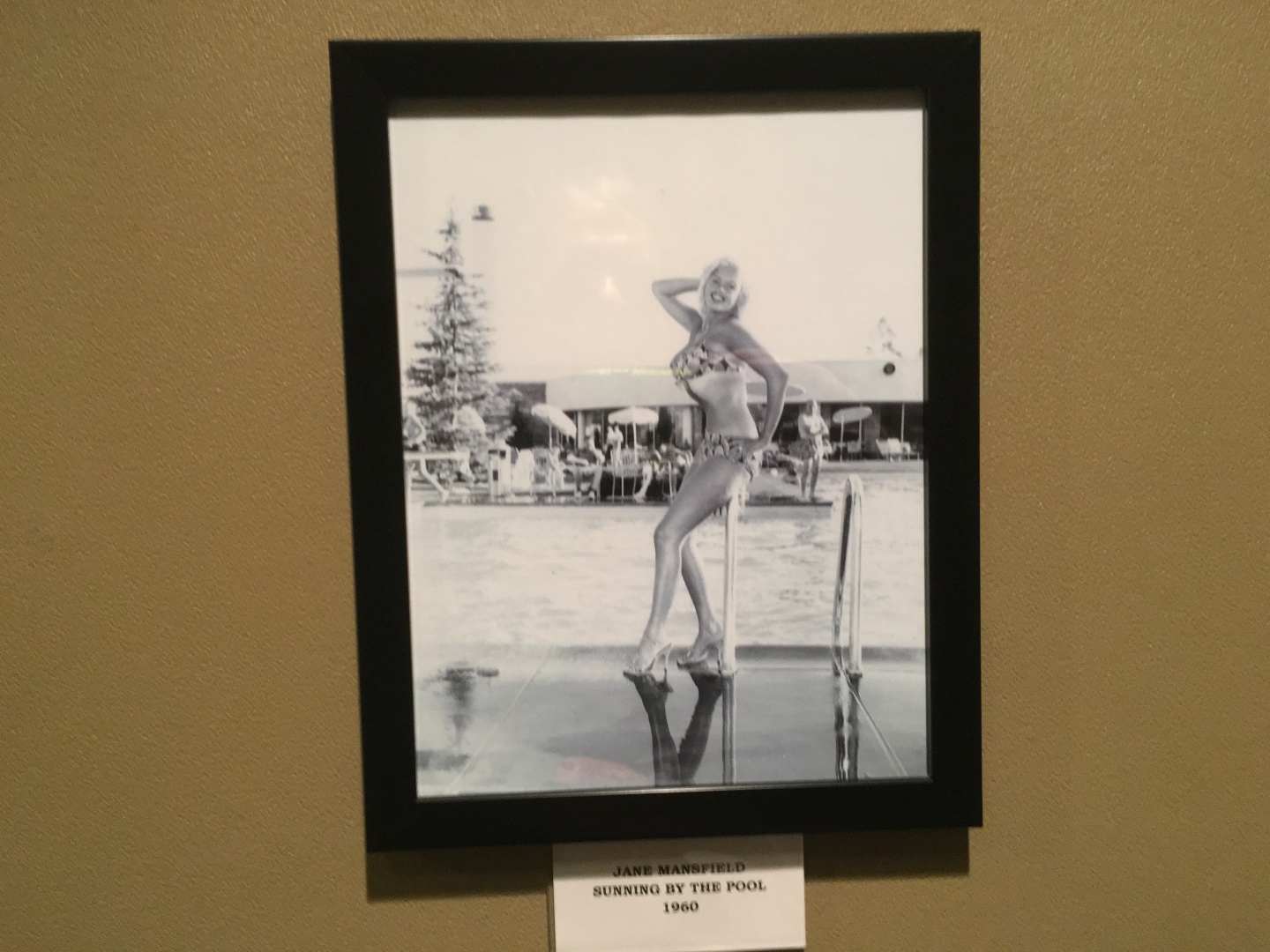 20:35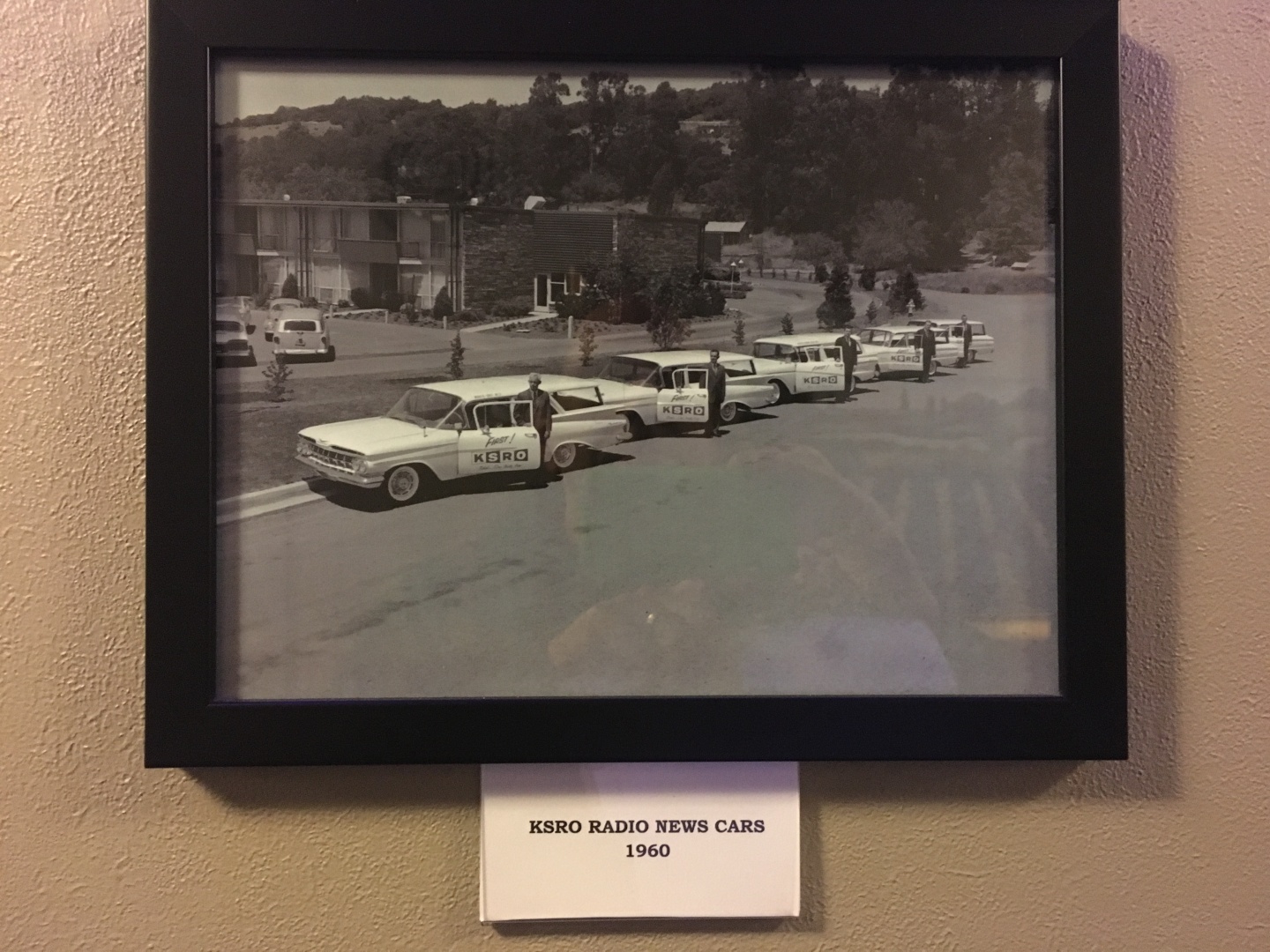 20:36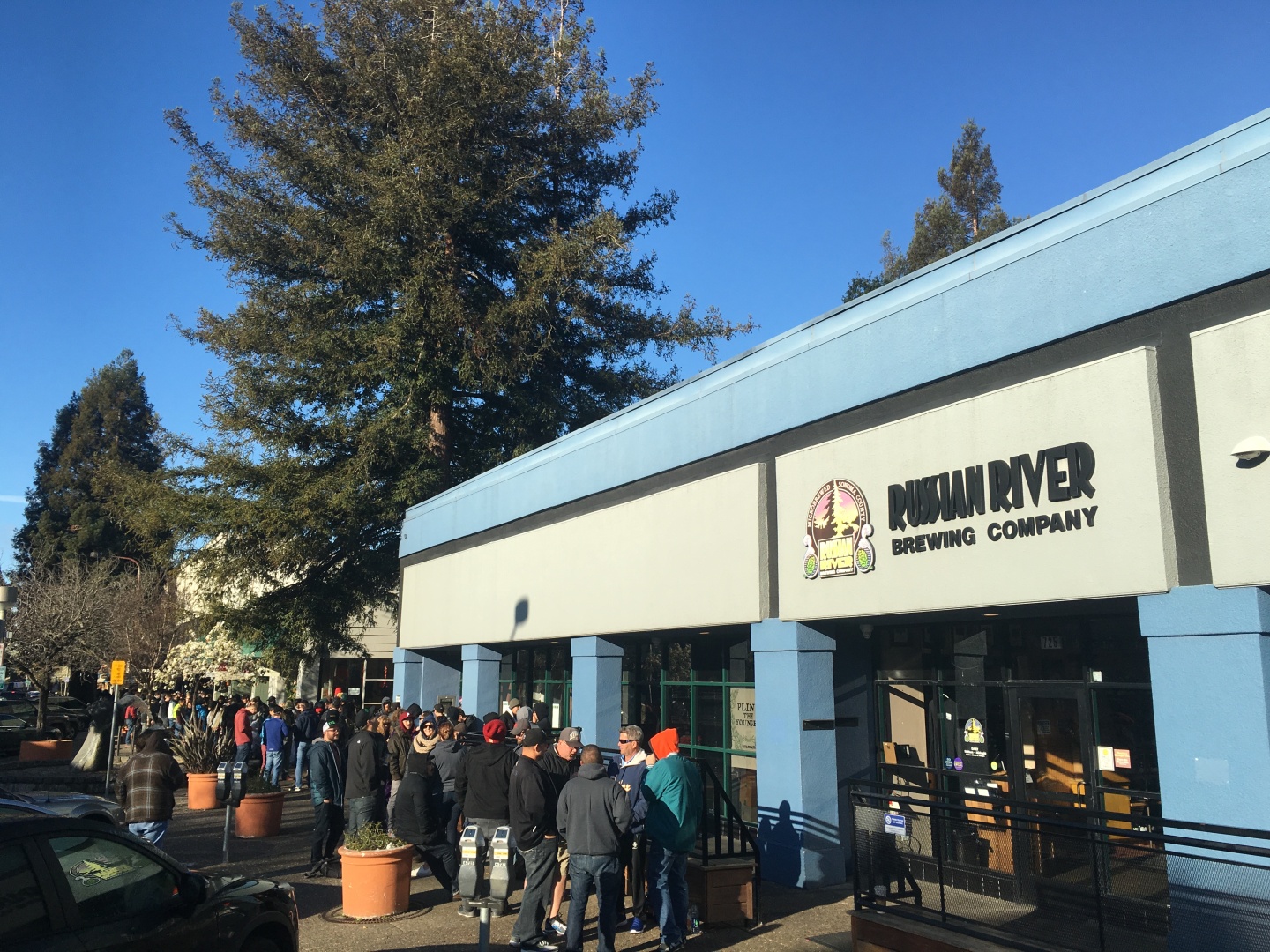 09:03

The next morning and around 9am I went out alone to check the line for Pliny.
It stretched around the block, and I counted roughly 250 people in line.
The brewery only holds about 120, and they force people to leave after 3 hours, and they don't open until 11am, so it could take until nearly 4pm or 5pm for the people at the end of the line to get in.
I asked someone who was about 100 people back in line when they arrived - 5:45am.
Seemed like there would be no way to get in line Sunday morning and see the Super Bowl in Half Moon Bay at 3:30 the same day.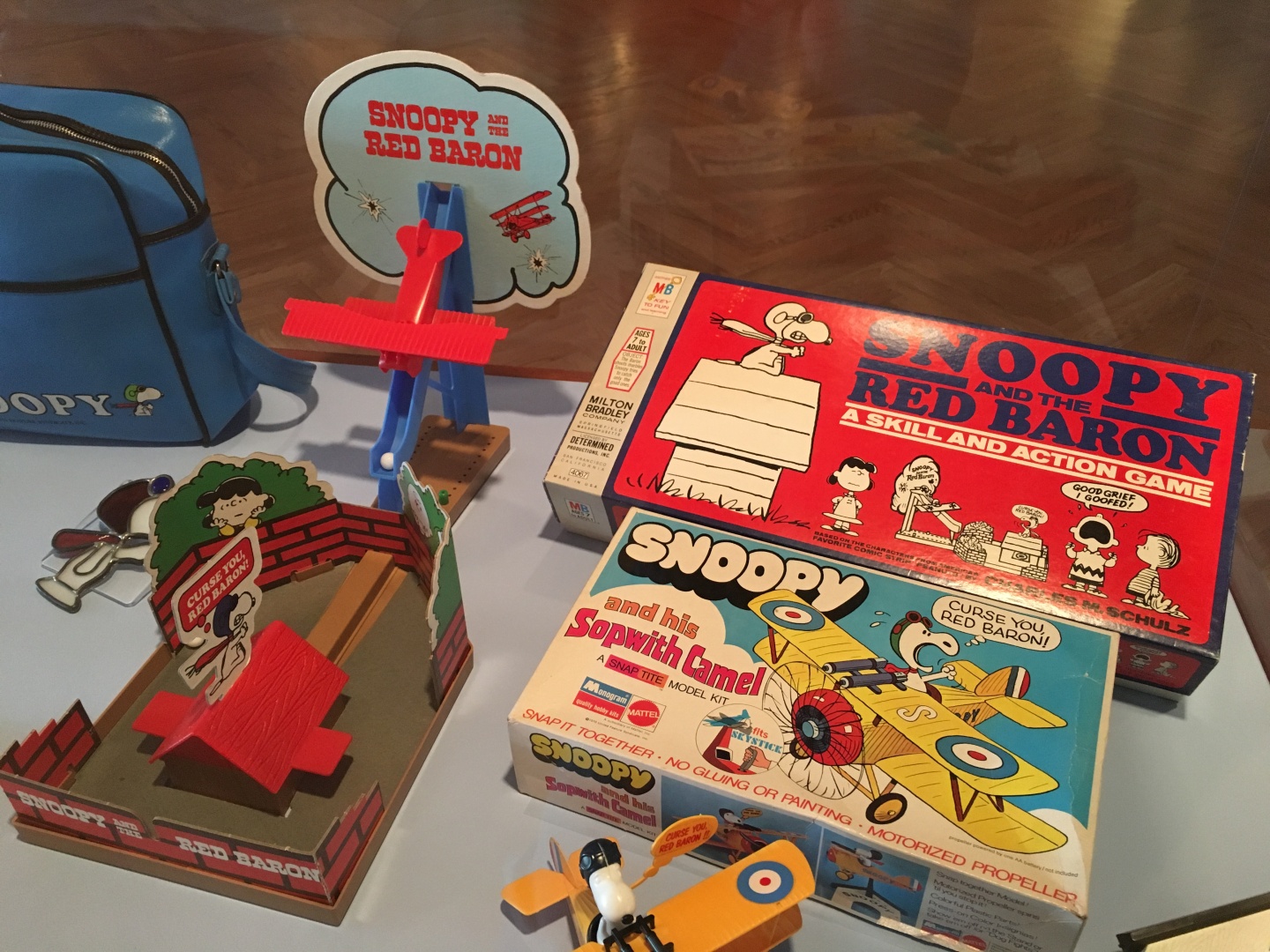 10:30

We visited the fairly quiet Schultz museum.
I had the Snoopy and the Red Baron game as a kid.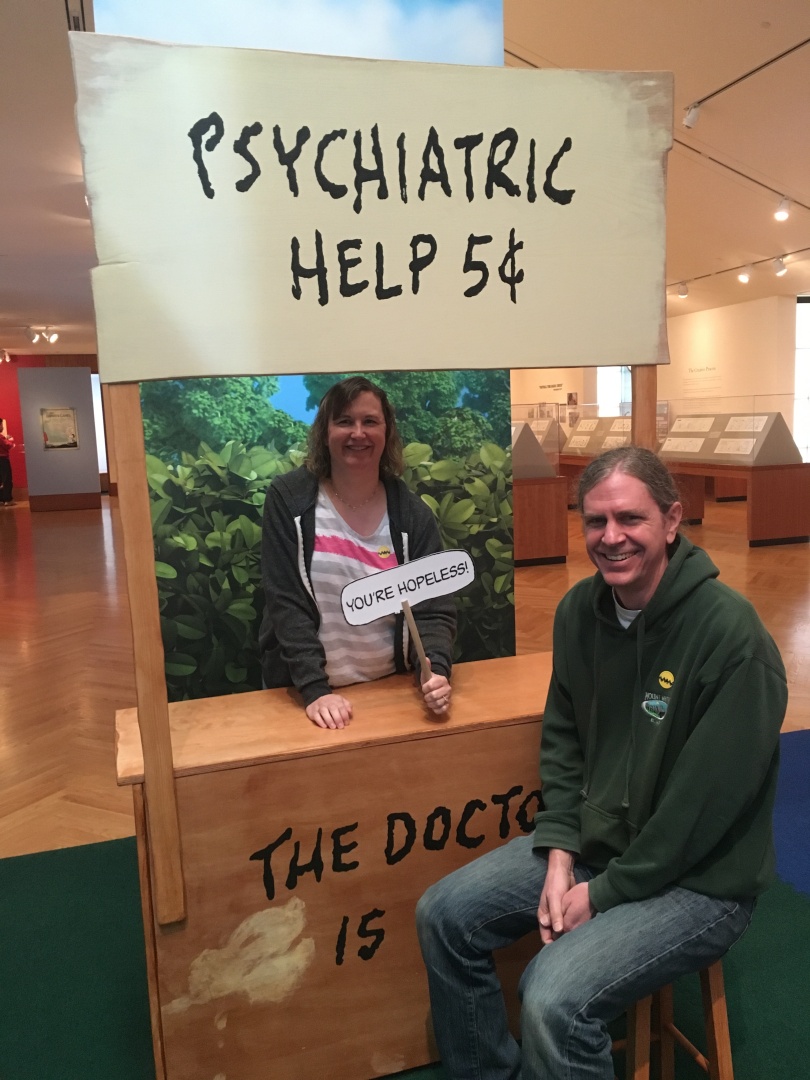 10:57
I was utterly shocked at my diagnosis...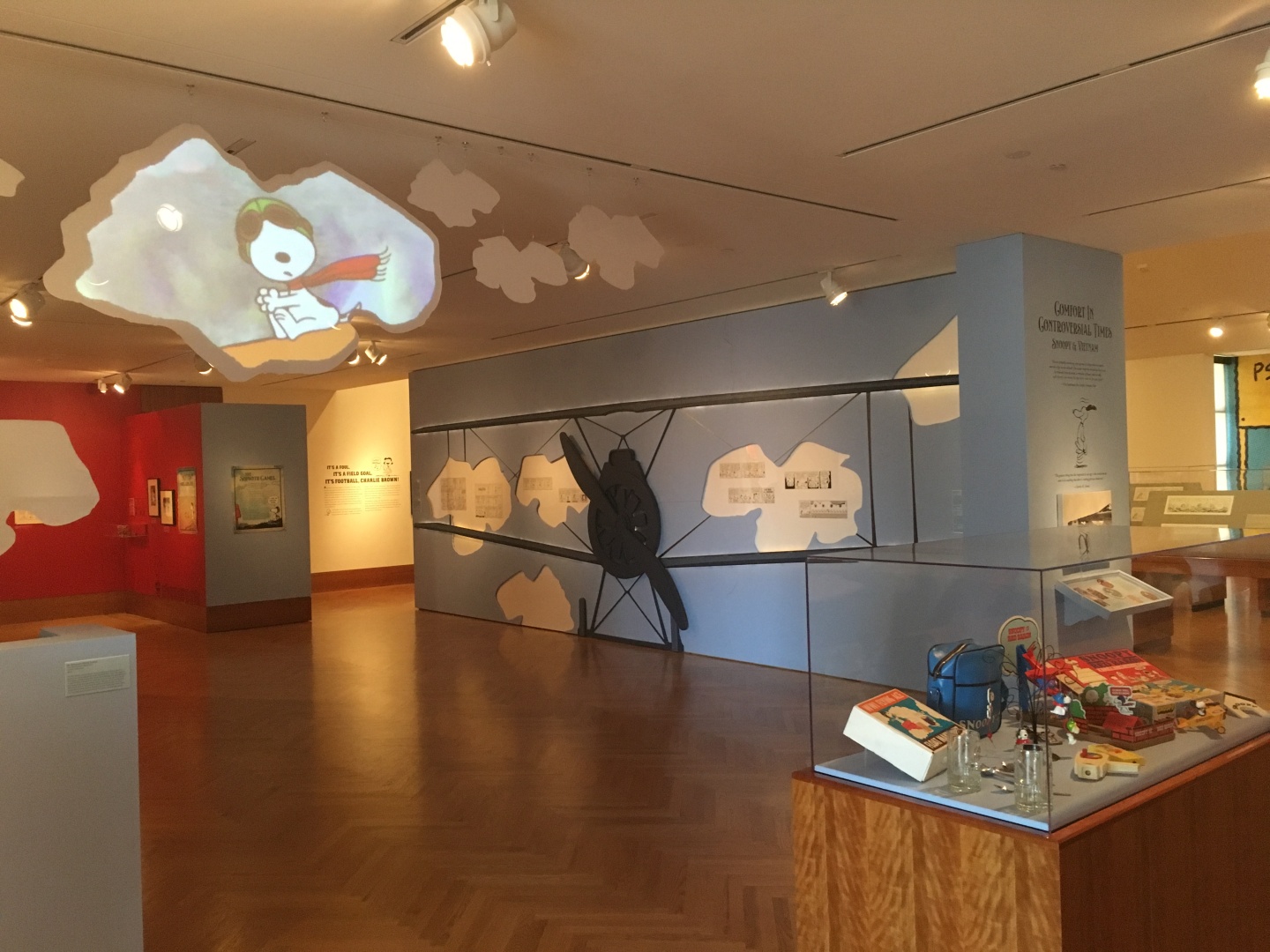 10:58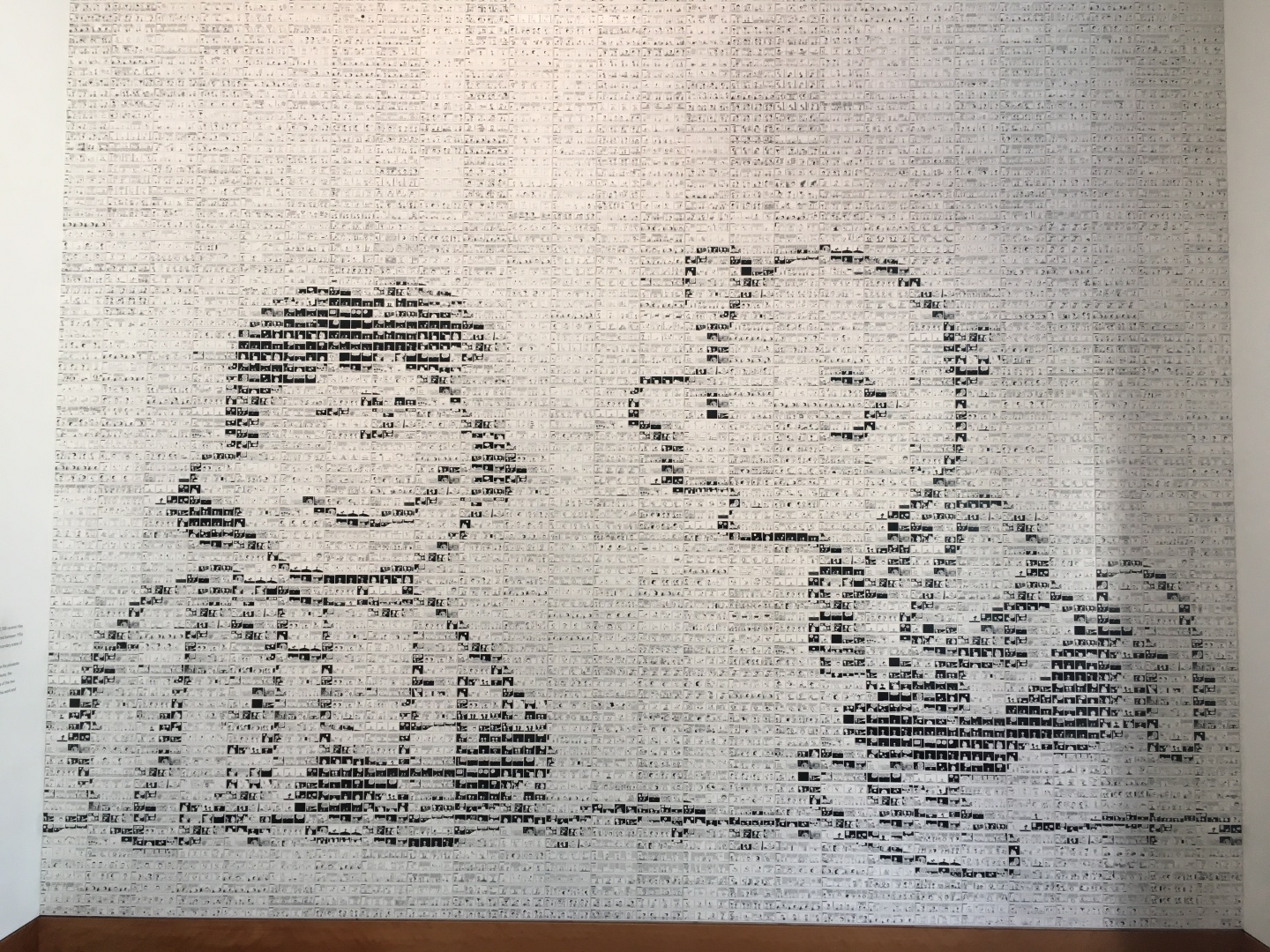 10:59

Huge wall sized mosaic of thousands of ceramic cartoon panels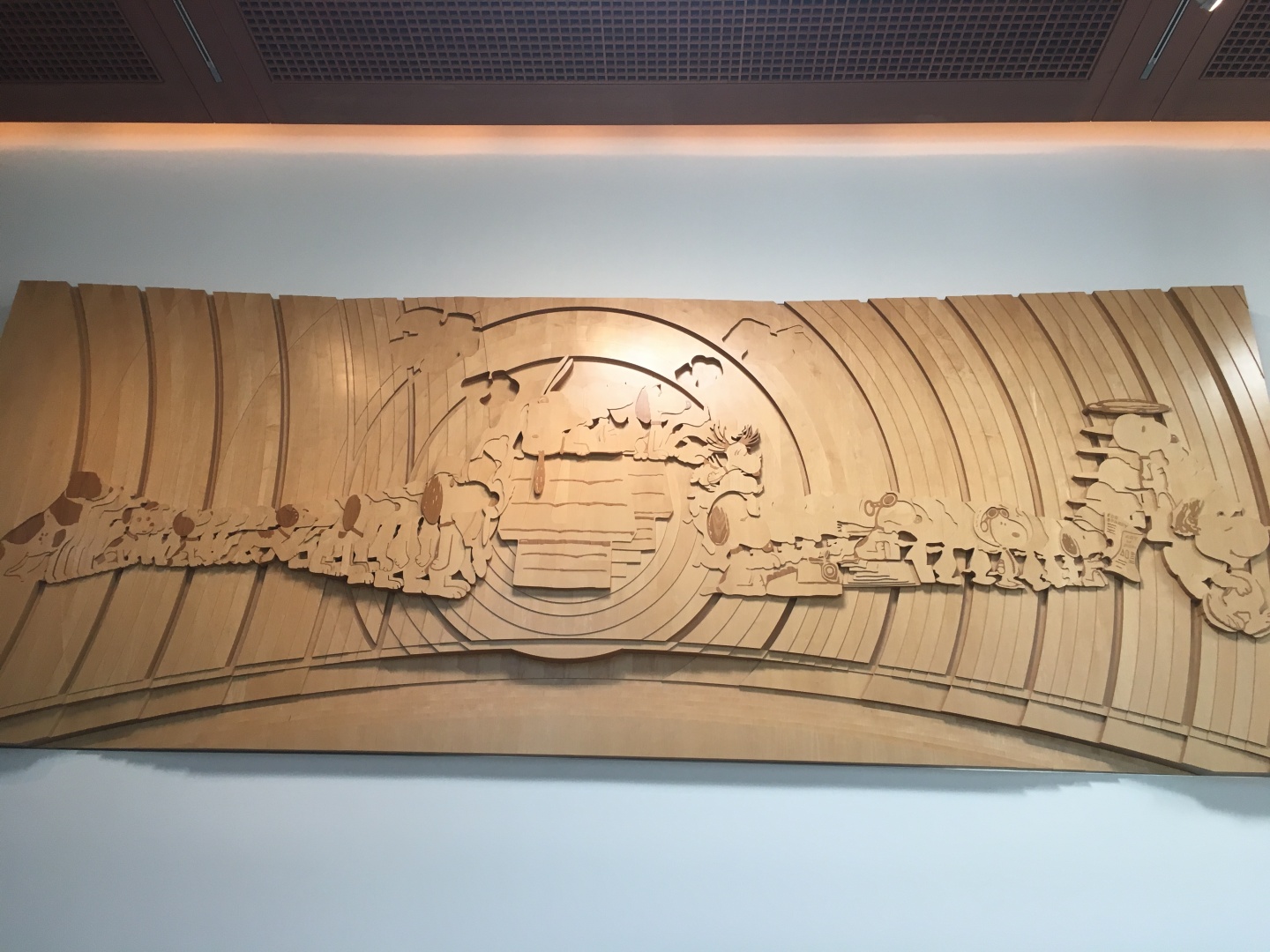 10:59

Snoopy over the years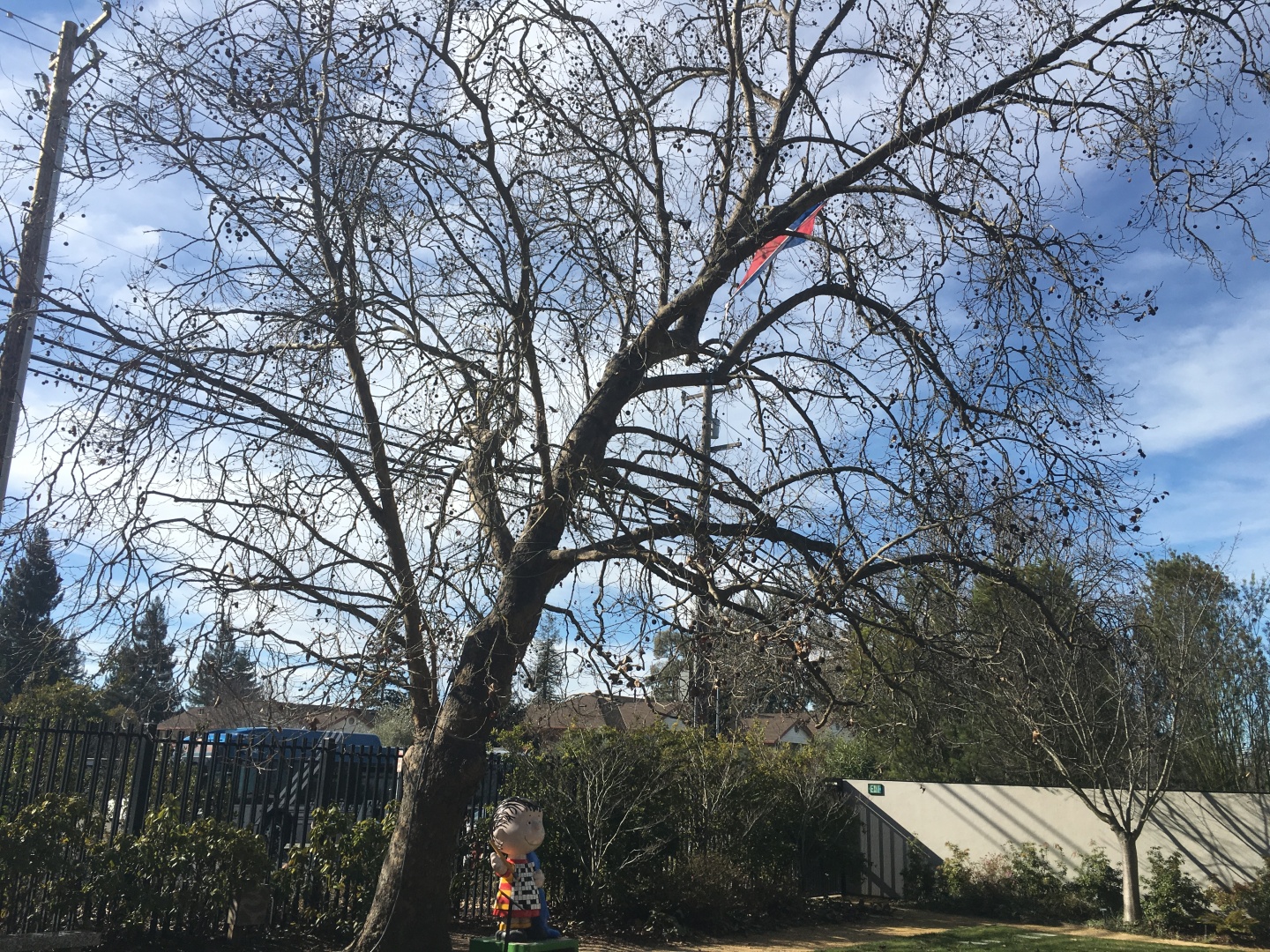 11:01

The Kite Eating Tree.
At night the string wrapped all around the tree lights up.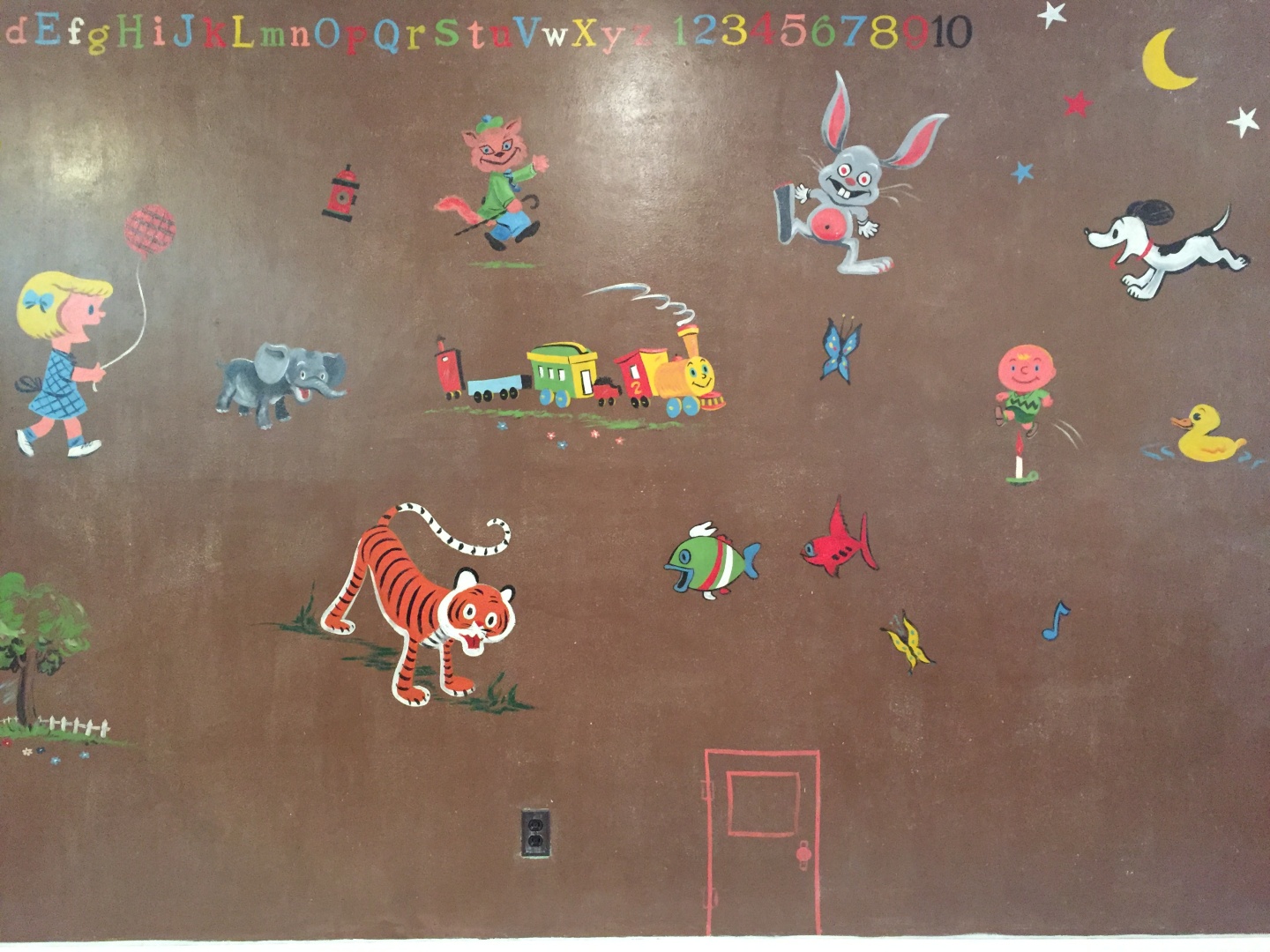 11:04

Schultz moved his young family from Minnesota to Colorado Springs in 1951 for a year and painted a wall of the nursery in that home.
A year later Schulz moved back to Minnesota the new owners painted over the wall.
In 1979 a family bought the home.
They knew the history of the house and the wall.
The wife spent three months carefully stripping latex paint off the oil painting looking for Charlie Brown.
In 2001 the wall was donated to the musem and carefully moved to Santa Rosa.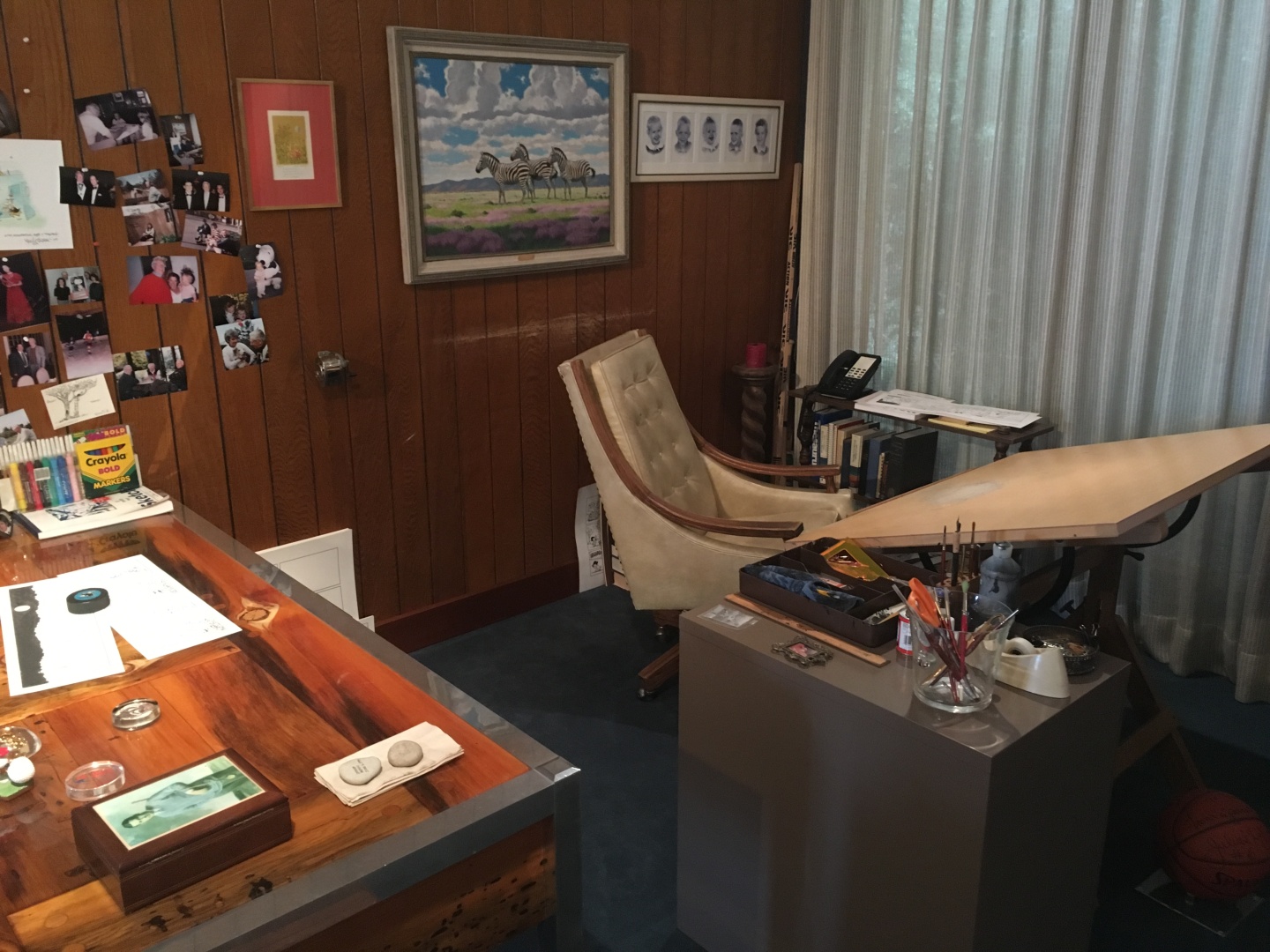 11:22

Recreation of Sparky's studio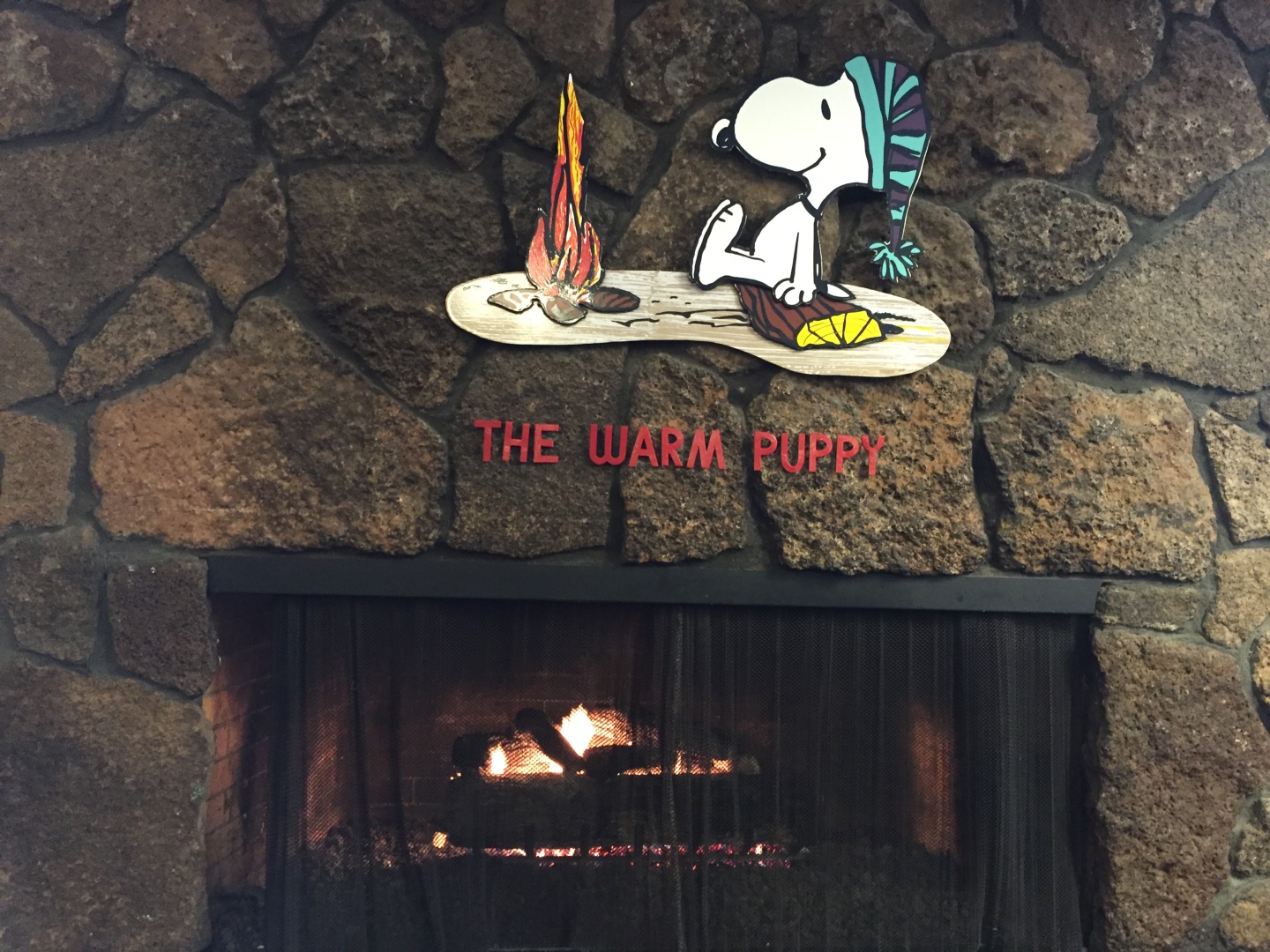 11:59

Fireplace in the Warm Puppy cafe at Snoopy's Home Ice.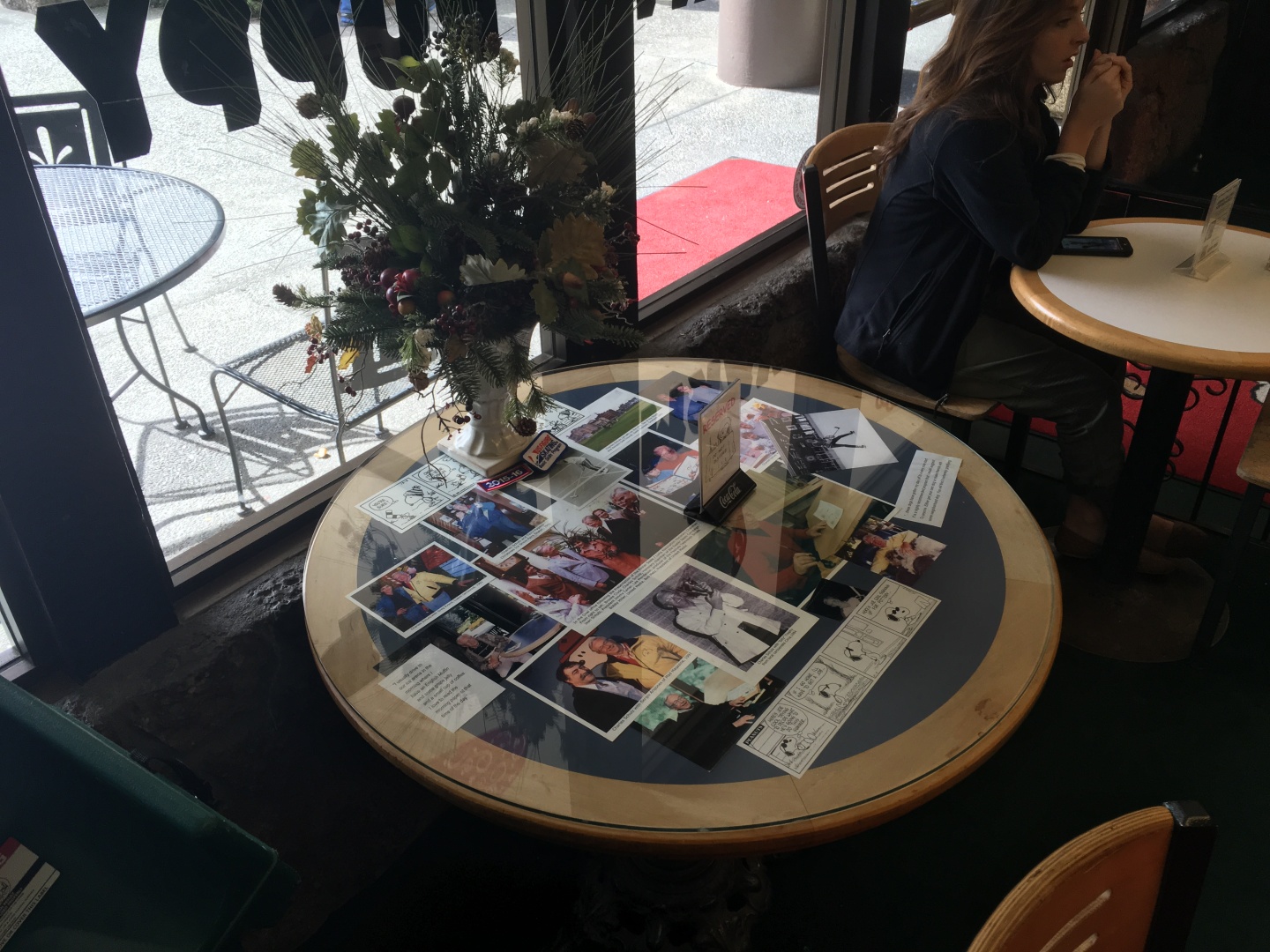 12:10

Schulz's table at the Warm Puppet is still waiting for him.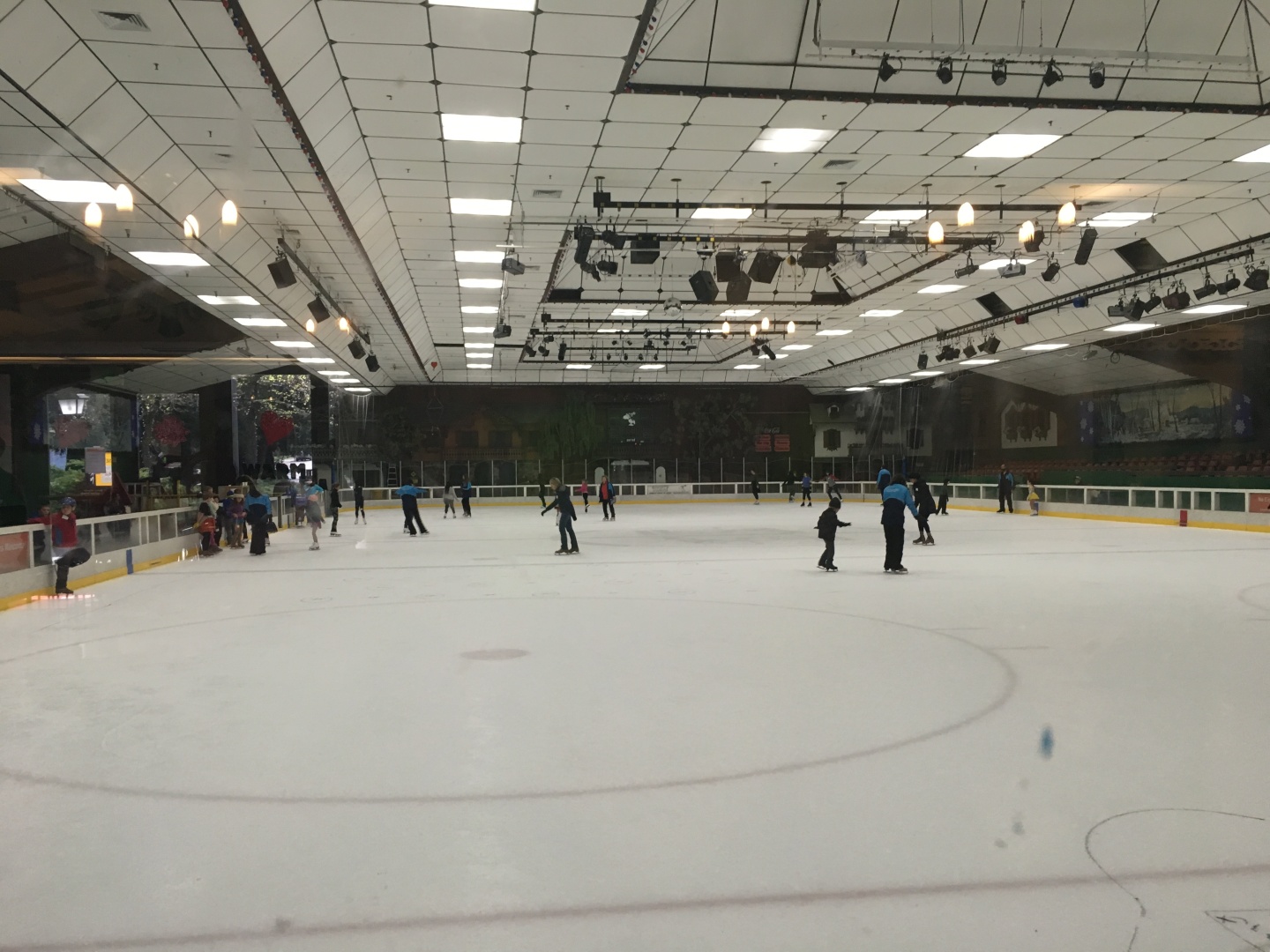 12:13

Snoopy's home ice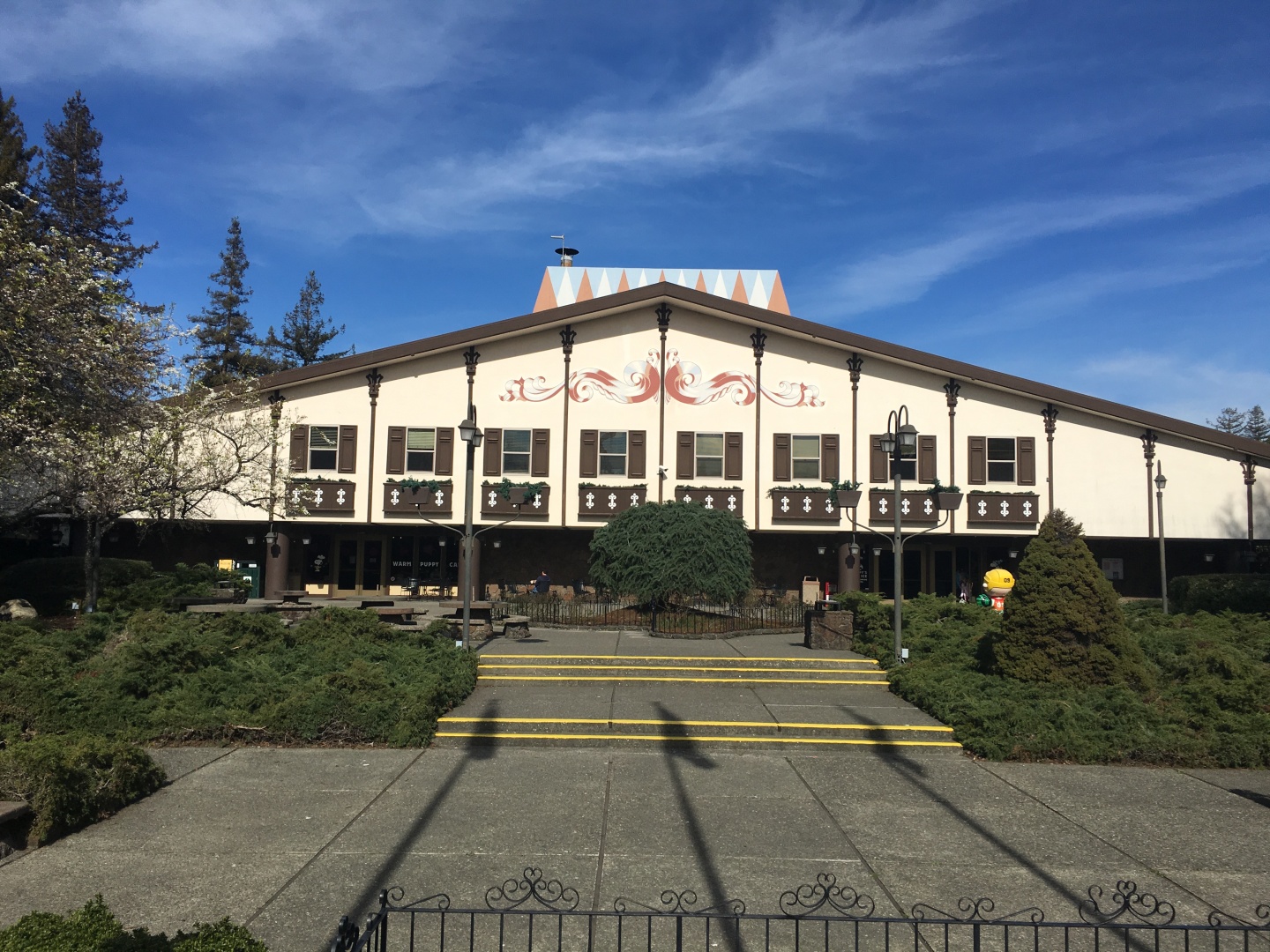 12:19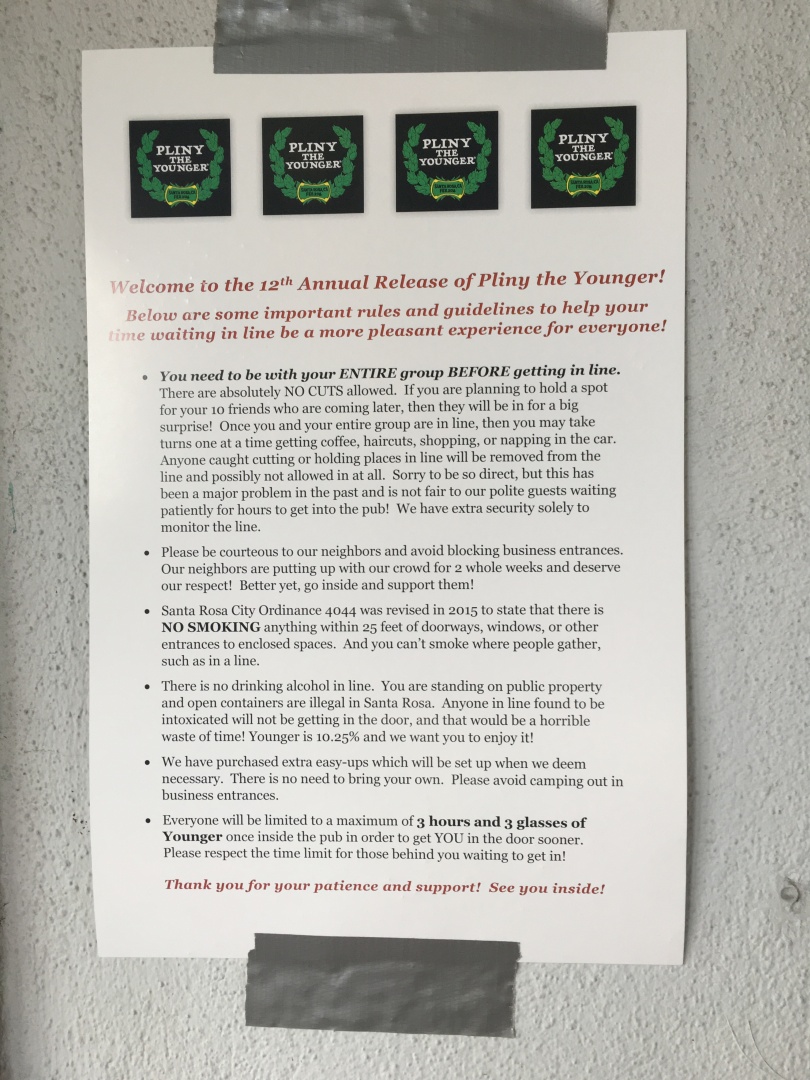 14:49

We swung by RRBC and the line was somewhat shorter.
I decided now was as good a time to try waiting as any, so at 2:20 Kathy went to take a nap while I started my wait.
I asked the folks in front of me how long the wait was supposed to be - 5 hours. That was certainly longer than I had hoped.
The girls in front of me said that according to the security folks, the shortest time to wait is after 10pm when the wait is typically only 30 minutes or so.
Perhaps 20-30 minutes after I started waiting they hand stamped me.
I asked if my wife could join me later and the answer was no - everyone had to be together when they were hand stamped, otherwise you need to go to the back of the line.
The line moved nicely the first 30-45 minutes or so, and then didn't move at all for another 30 minutes.
It didn't move very far when it did move.
The line did not grow very quickly after I got in line, clearly the best strategy is to go get Pliny as late in the day as possible, and those who get in line earliest will wait the longest.
No one seems to publicize this strategy, or at least RRBC does not publish it, but I also understand why - they won't want to piss off people who have been waiting for hours and not have them get in before the brewery closes.

People worked the line:
- We were given the opportunity to buy Girl Scout cookies at least twice.
- Once the Starbucks across the street gave away pieces of cookies. Everyone who tried them was immediately thristy of course.
- One lady offered people in line a billion dollars a month if they would move in with her and be her roommate. She was clearly whacked - I couldn't tell if it was meth, mental illness, or both.
- We were offered booklets with 'the truth about drugs'.

I had already been in line for over an hour as people were coming out saying they had waited since 8am but 'it was worth it!'.
Many people in line had empty growlers with them, and many people leaving the brewer were carrying 12 packs of Pliny the Elder (not the Younger, it is not bottled).
I wondered why people only carried 12 packs of Pliny when they could buy more...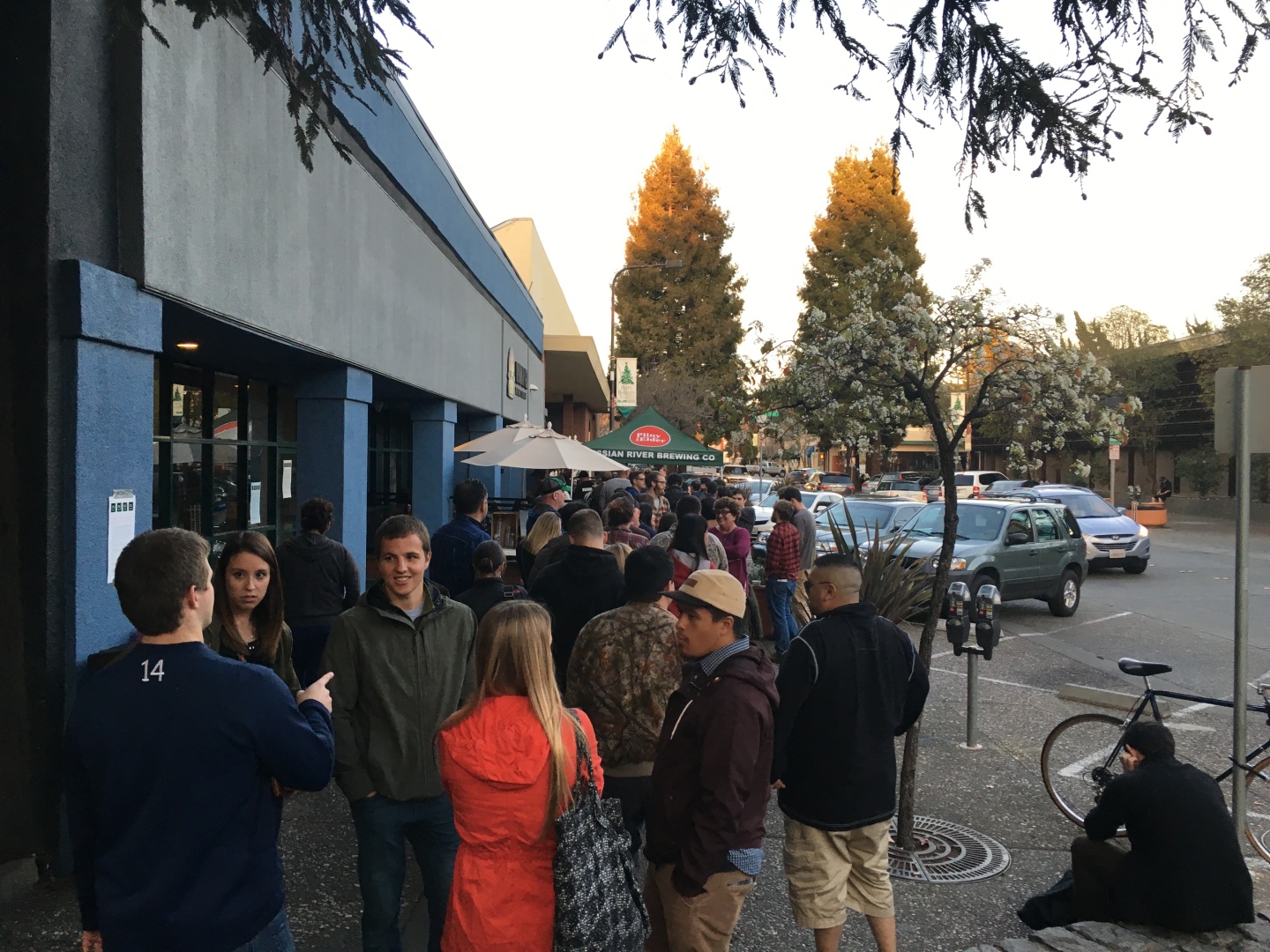 17:29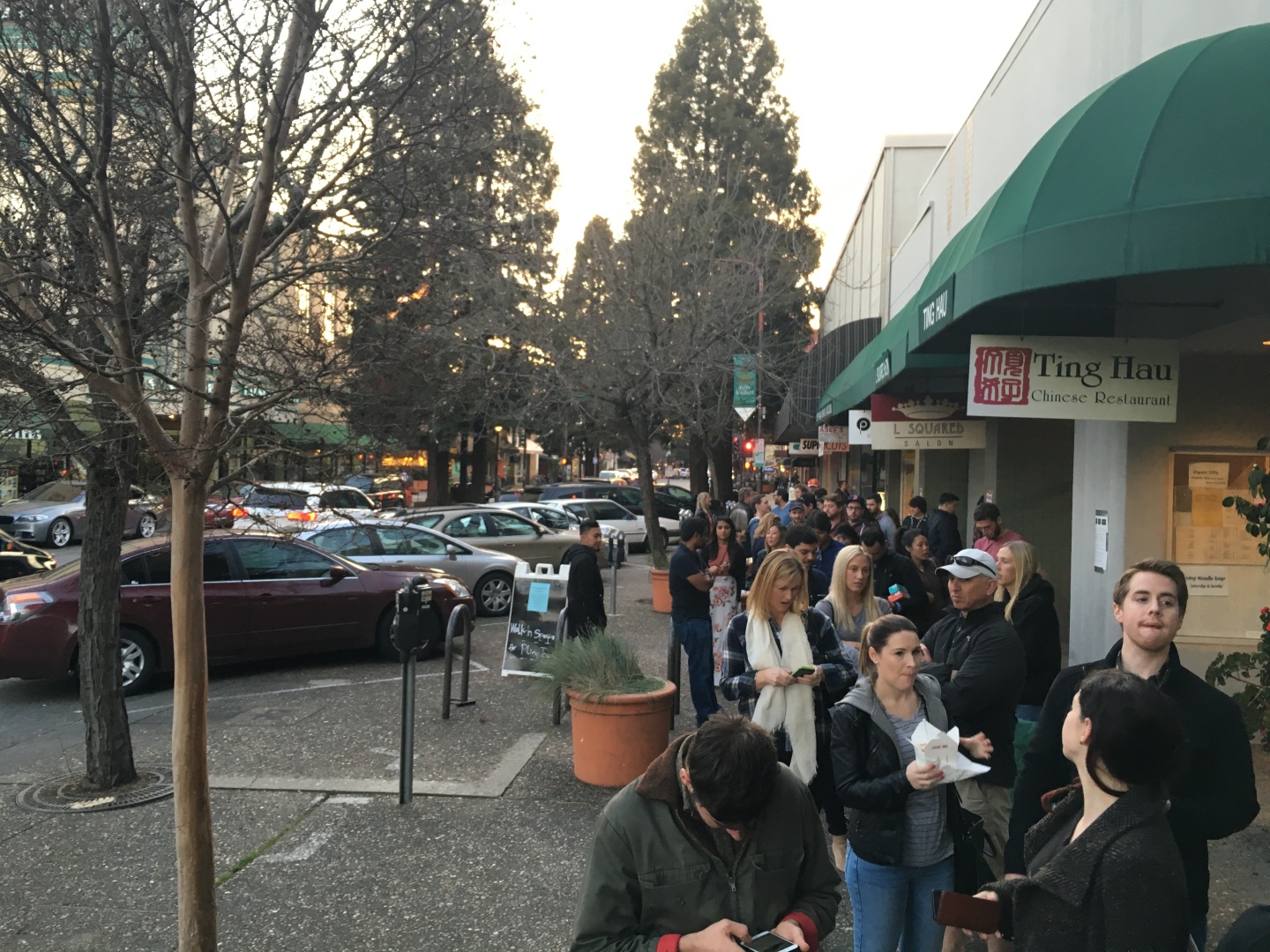 17:29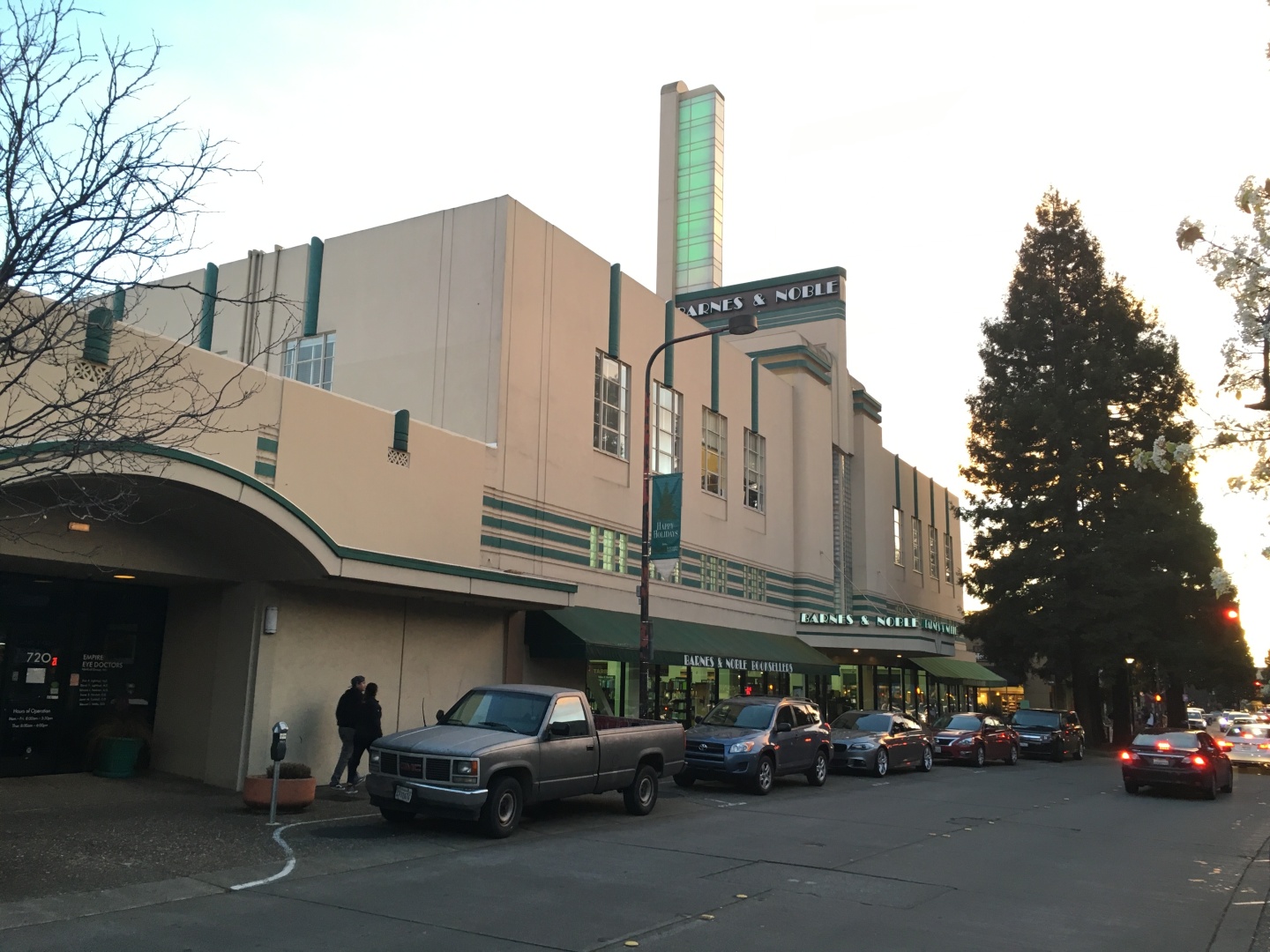 17:41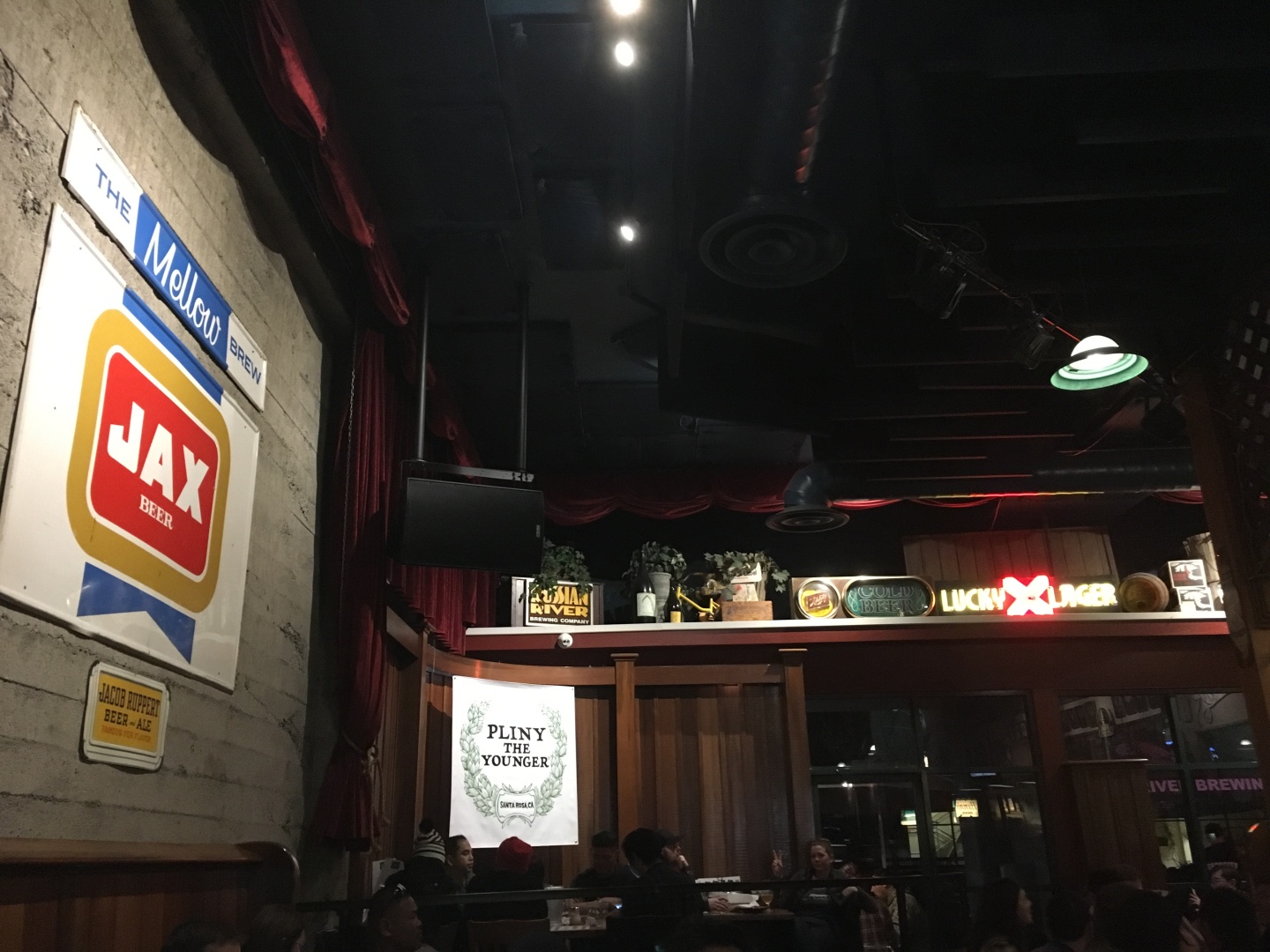 18:48

After a short 4-1/2 hour wait I was seated at a table for 4 with 2 other guys.
The seat across from me was empty and of course remained empty throughout my stay since I must have been the only 'single' in line.
I should have pressed harder for them to let Kathy in to eat dinner with me.
The service inside was excellent, everyone was well attended.
Everyone gets a wristband with 3 numbered tags, one for each 10oz glass of Pliny you are allowed to purchase.
You are instructed to not remove the tags yourself, to allow the waitress to remove the tag for you.
Soon I had by first Pliny in hand.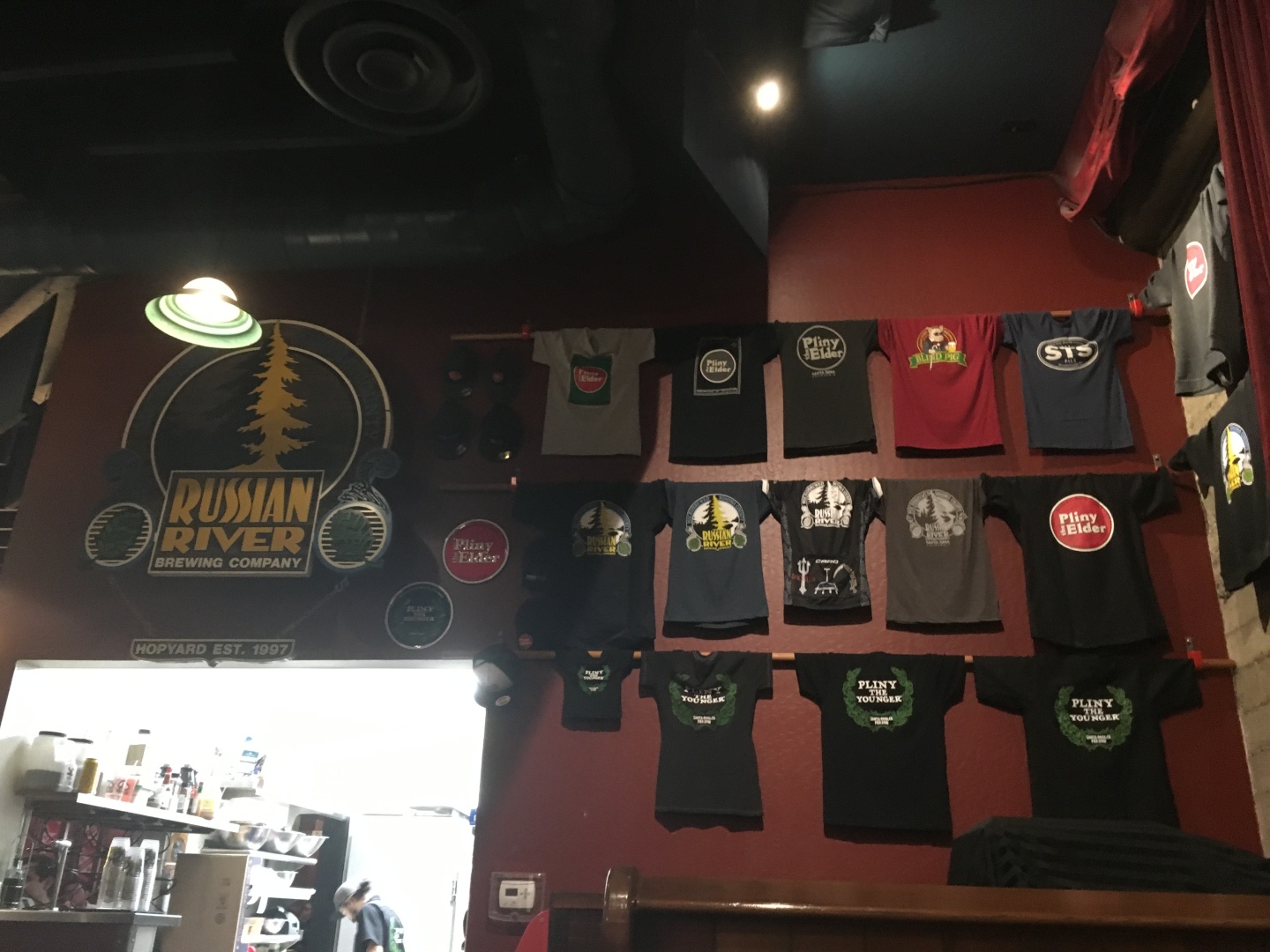 18:48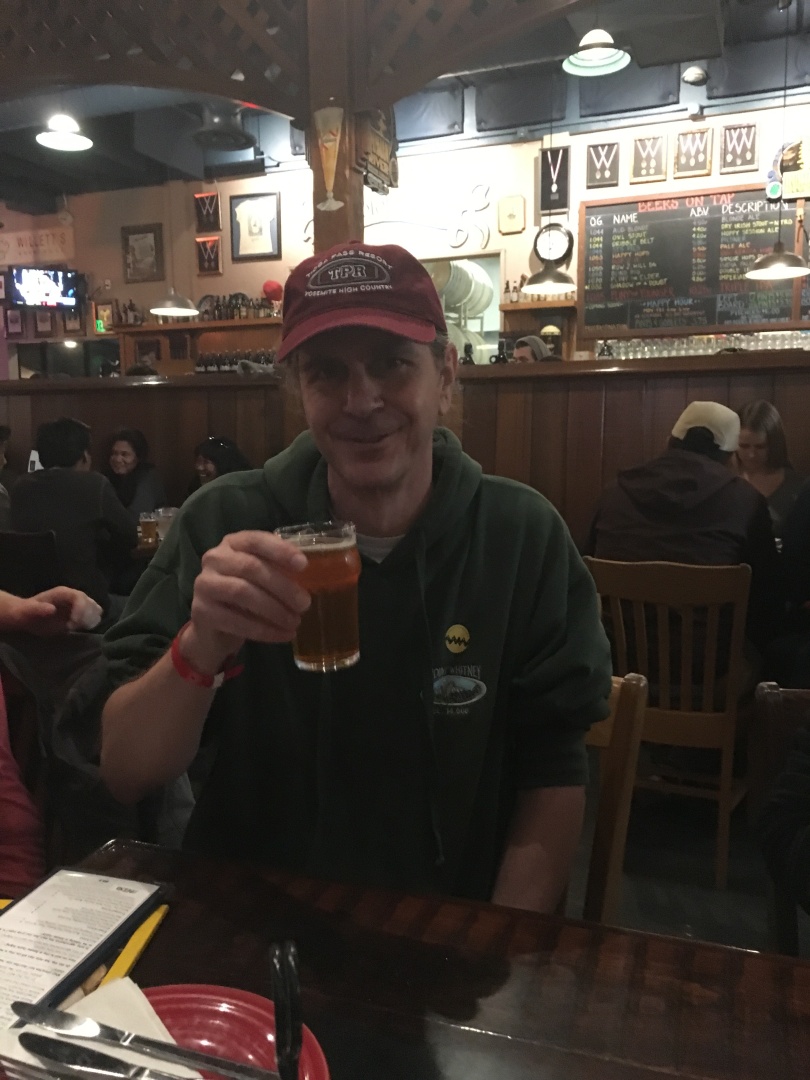 18:50

Cheers!
I was taken aback at relatively plain IPA tastes.
It was a good IPA, but that was the trick - it was really a triple IPA that tasted mild like a single IPA and hides the 10% alcohol.
I ordered some pizza bites to help absorb the Pliny and chatted up my tablemates.
The guy seated next to me was served an extra Pliny and very quickly consumed it to make sure no one took it back.
After his fourth Pliny the Younger he ordered a Pliny the Elder, their double IPA.
He tasted it and immediately exclaimed 'God this is harsh!'.
Anything is harsh once you're used to Pliny the Younger.

I had decided ahead of time that two Plinys would be more than enough, but of course I ordered my third, how could I not?
By the time it arrived I realized that I'd gone a bridge too far, two 10% beers is plenty... but I enjoyed my third Pliney of course.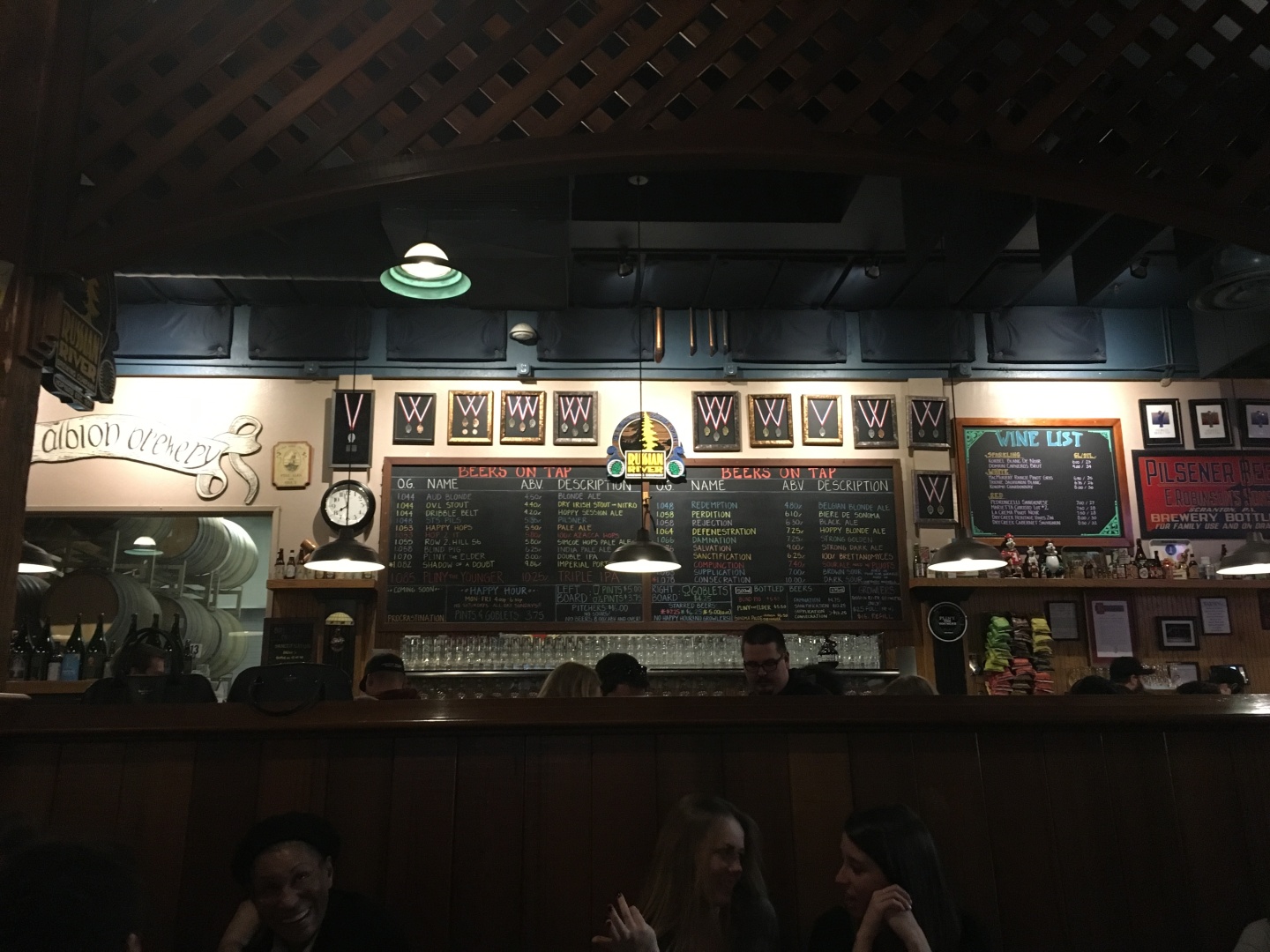 19:58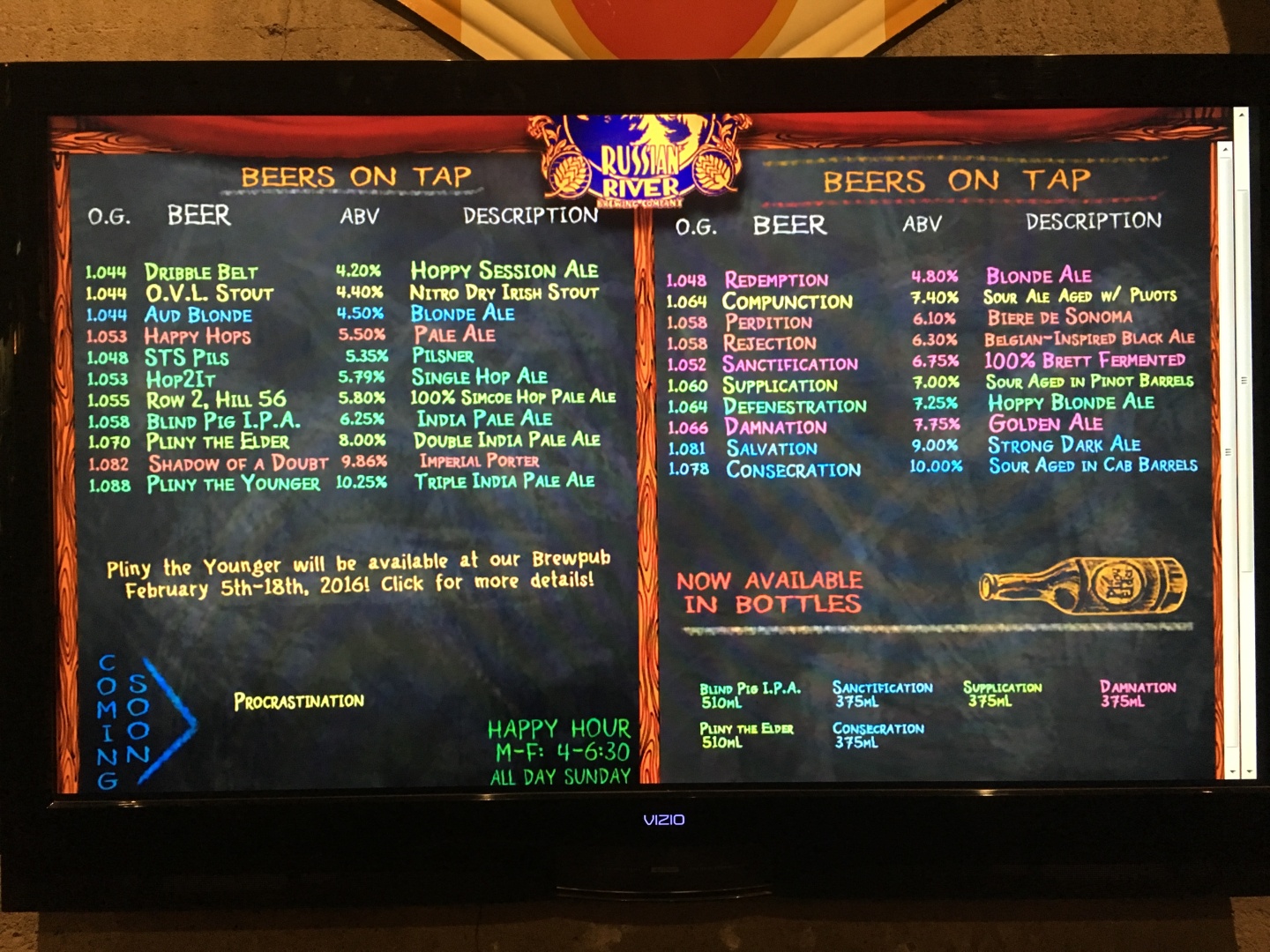 20:02

Procrastination has been coming soon for years I hear........I am glad someone pointed out the joke to me or I would have missed it.
Lisa texted that she wanted a case of Damnation, her favorite beer.
As I studied the pricelist I quickly figured out why people only bought 12 packs of Pliny the Elder.
Each bottle of Pliney the Elder was about $5, as was Damnation.
Their sour beers were over $13 per bottle.
I ended up buying both a 12 pack and a growler of Pliny, as well as Lisa's Damnation... and a hat, 3 beer glasses, and a Pliney the Younger tshirt.
I would have bought a Pliney the Elder as well sweatshirt but they were out of my size.

I then left with my large pile of stuff, put it in the car, and had dinner with Kathy across the street.
I managed to keep all the beer cold overnight.
I filled the fridge, and the rest went into waste baskets filled with ice.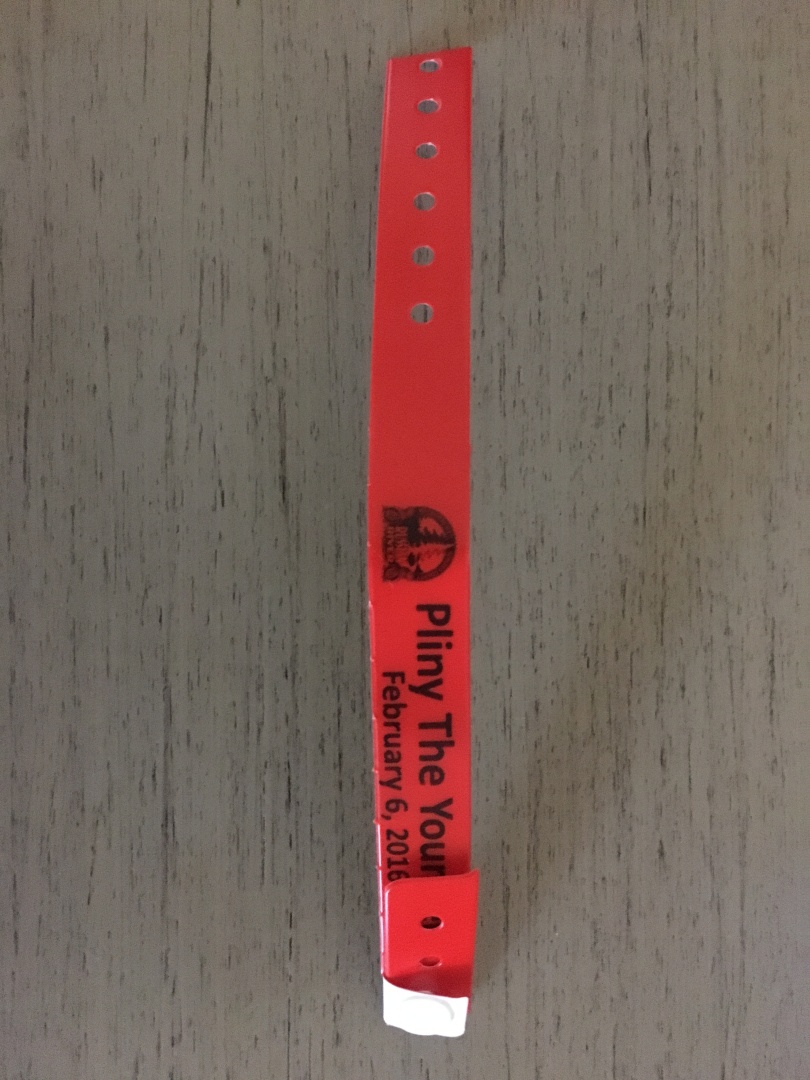 08:44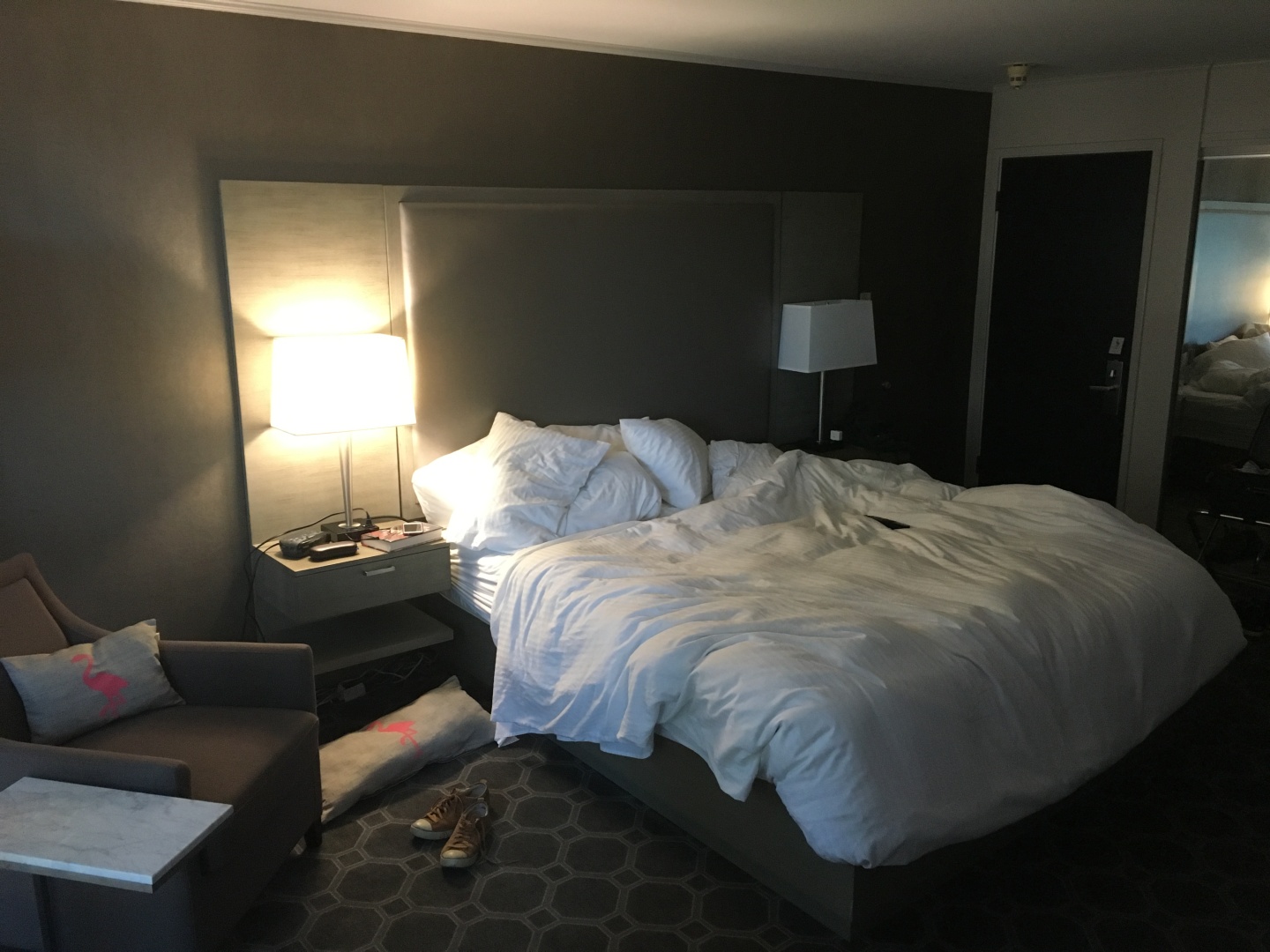 08:45
Love the pink flamingos...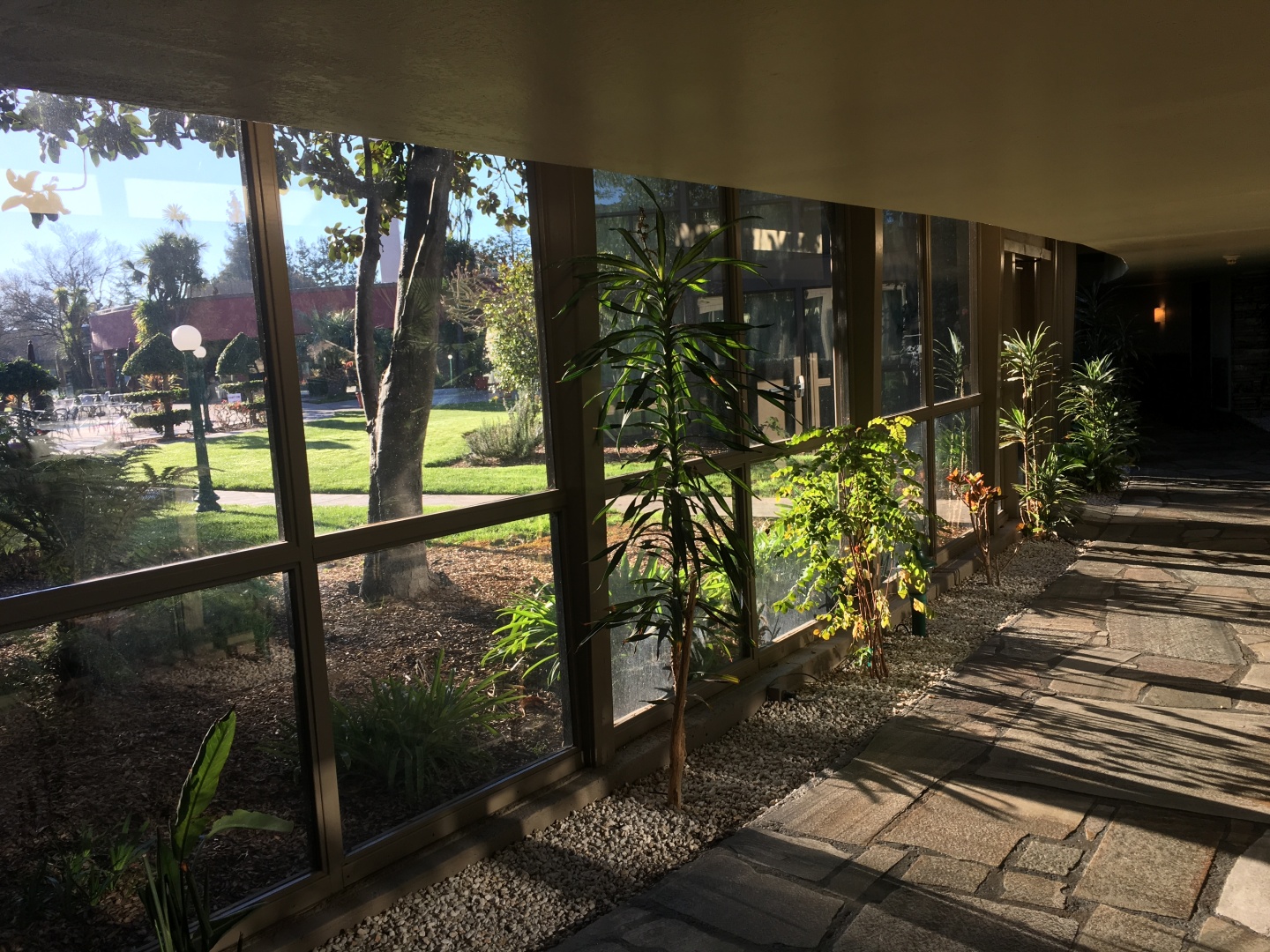 08:48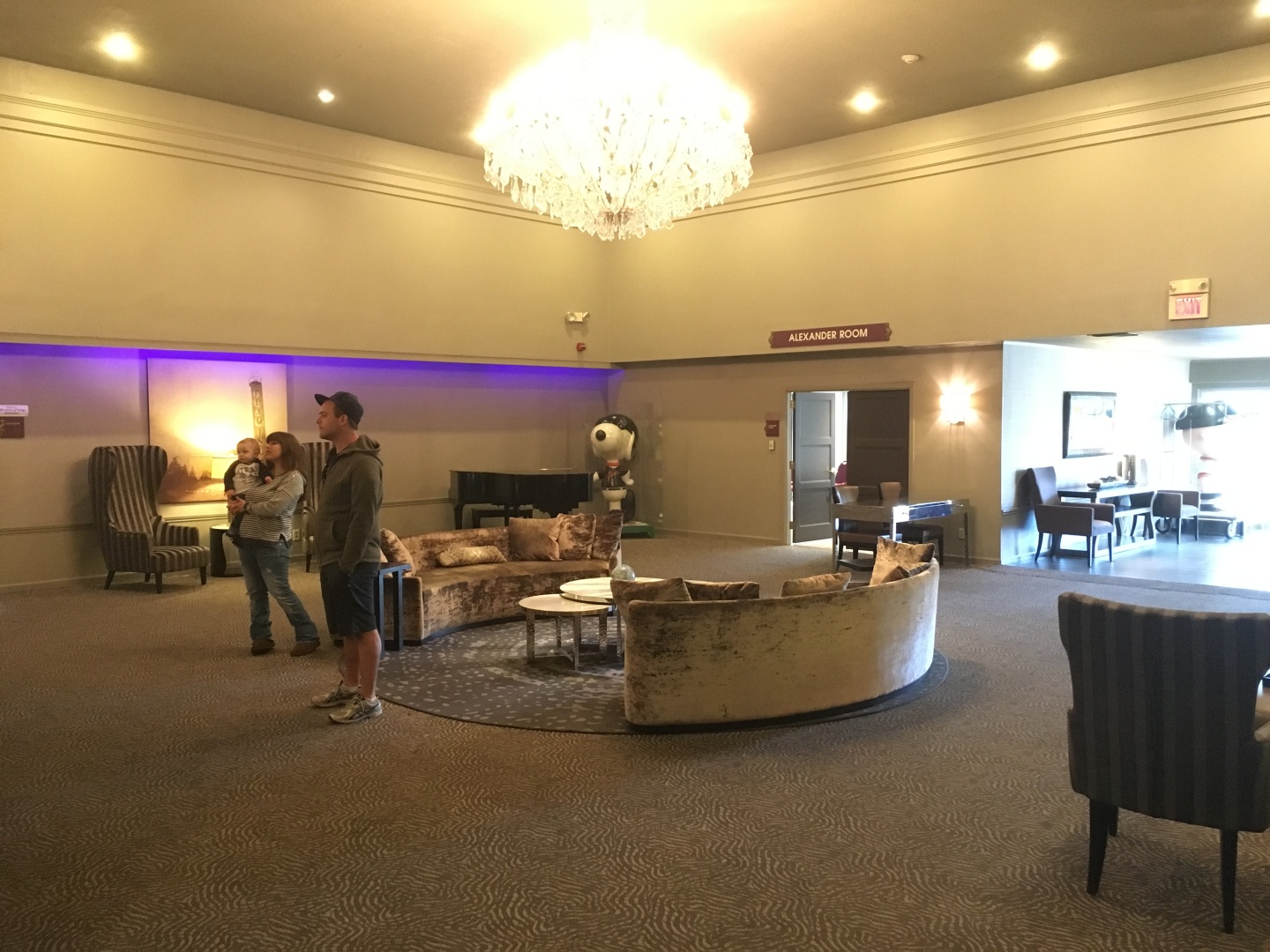 08:51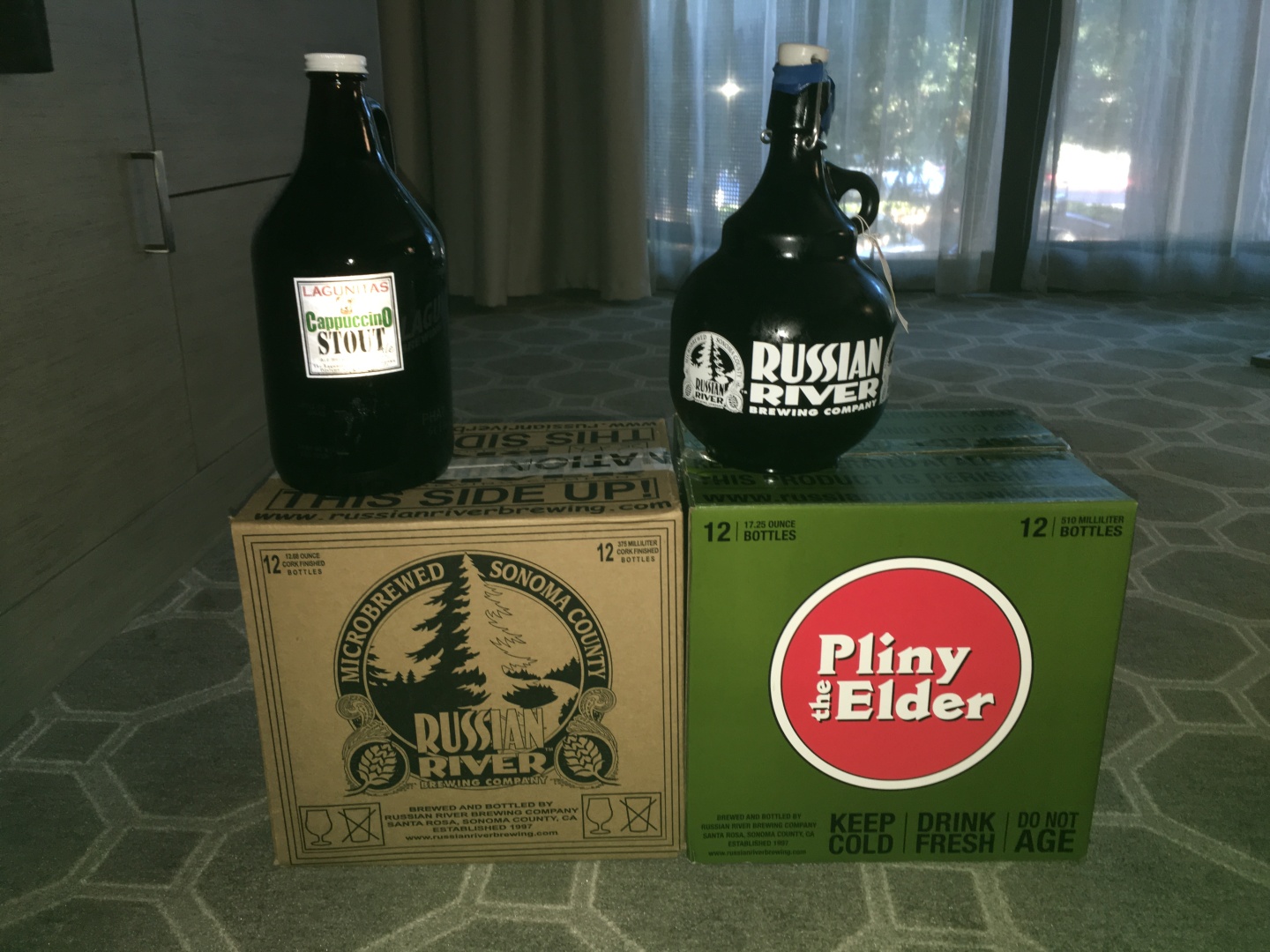 09:04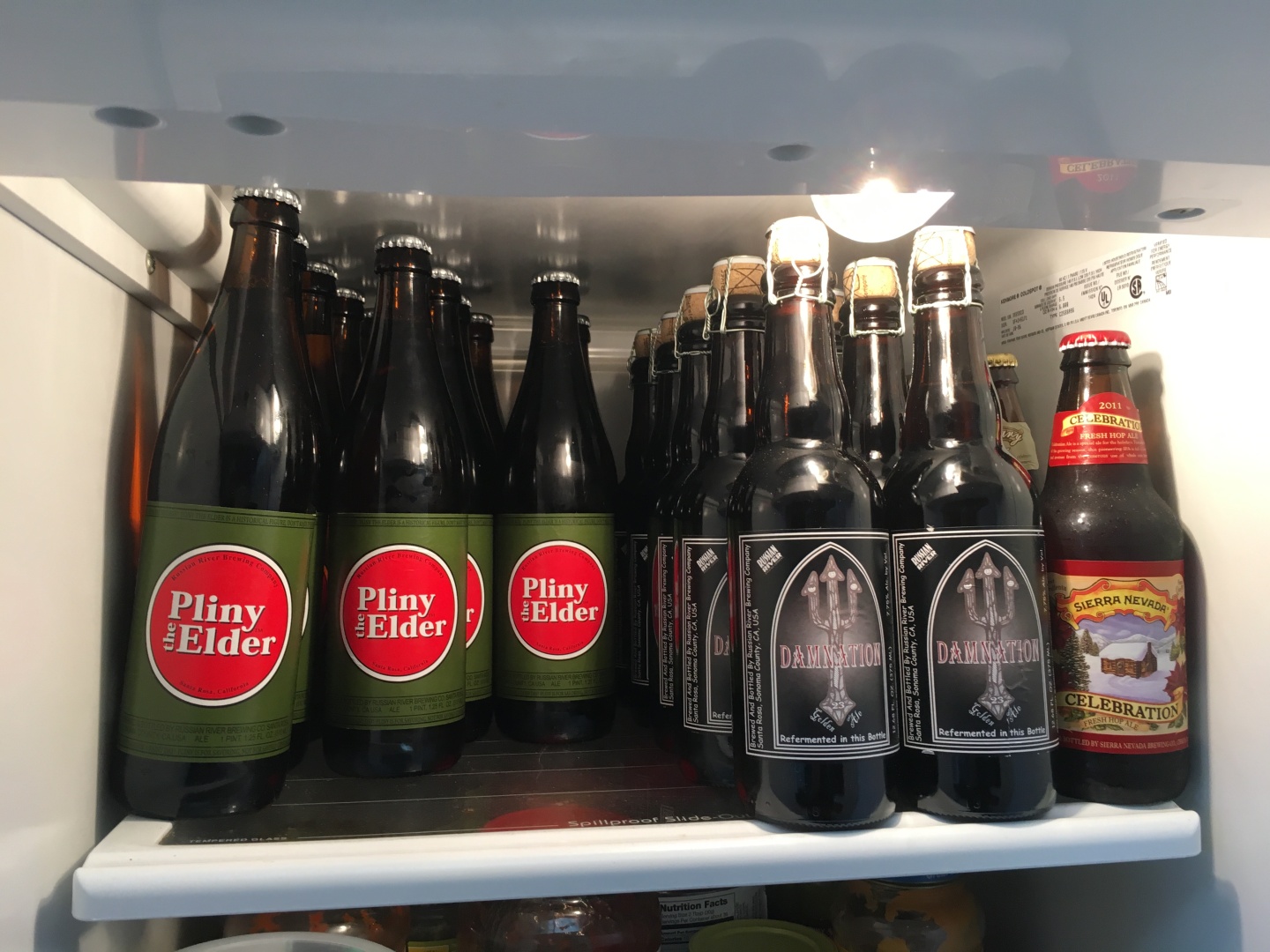 12:02

Back home
This is the first time I have rearranged the top beer shelf in our fridge in several years.
I needed the space for the RRBC spoils.
Pliney the Elder is covered with warnings not to save it for a rainy day - drink it fresh or not at all!
The Damnation should age nicely since it is designed to referment in the bottle, though it does not say so explicitely on the label.
Yes, that is a 5 year old Celebration ale on the right, and behind it are 2008 and 2009 Anniversery Ales from Sierra Nevada Brewing Company.
The Anniversery Ales are my favorite beer ever - I understand that Torpedo Extra IPA is supposed to be about (or perhaps exactly) the same beer.
Also on top of my favorite beer list are Mammoth Mountain's Epic IPA, which is also sold as Tuolumne Meodows IPA. I cannot buy Mammoth Mountain locally, I have to buy it when I goto Yosemite..
The bottom shelf of the fridge features Stone Aniversery ales from 2003, 2005, 2007, 2010, and 2012 that have aged nicely in the fridge.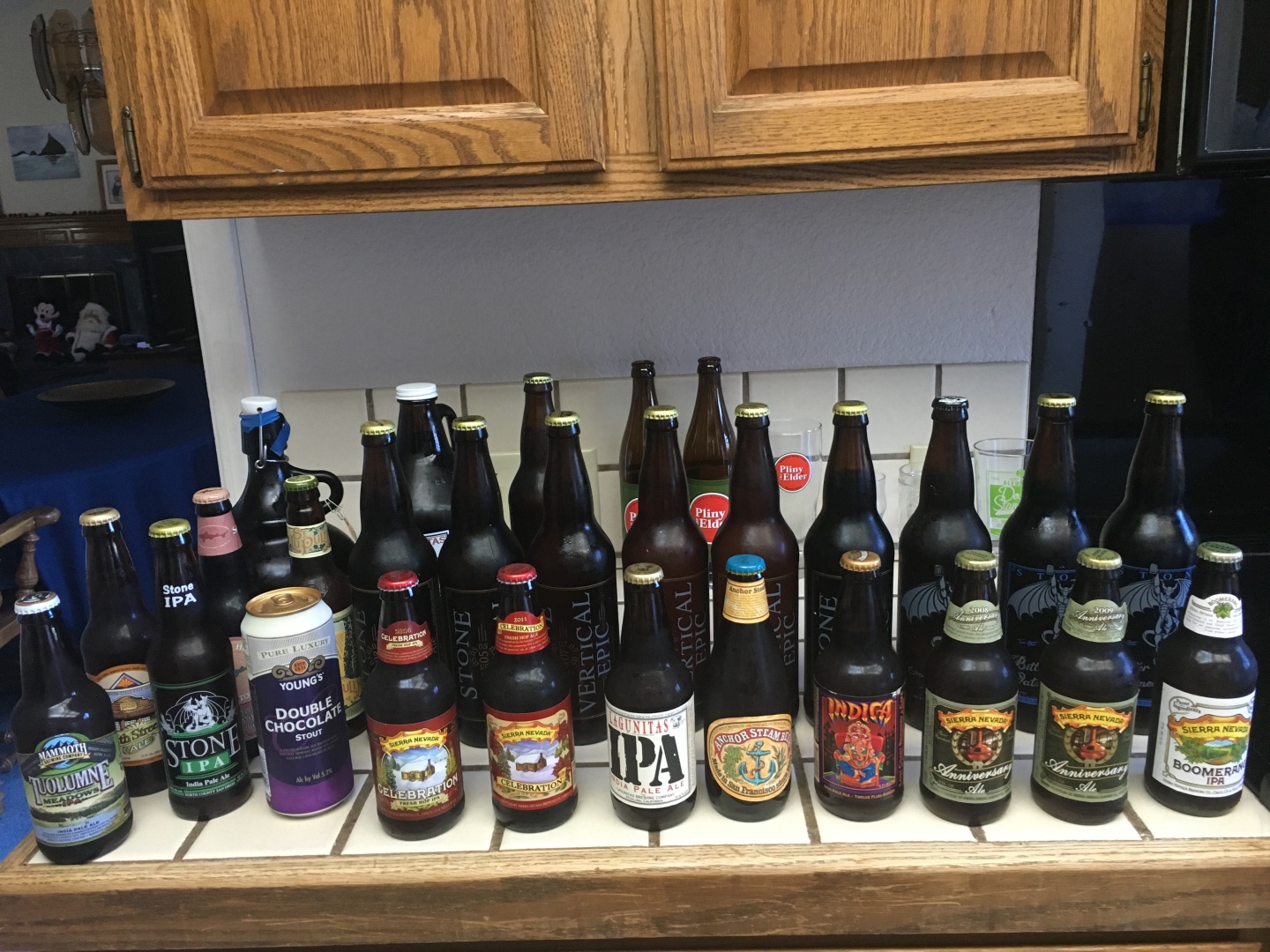 10:01

Everything in the fridge other than the bottles of Pliny the Elder and Damnation
The two Pliney bottles in the back are empties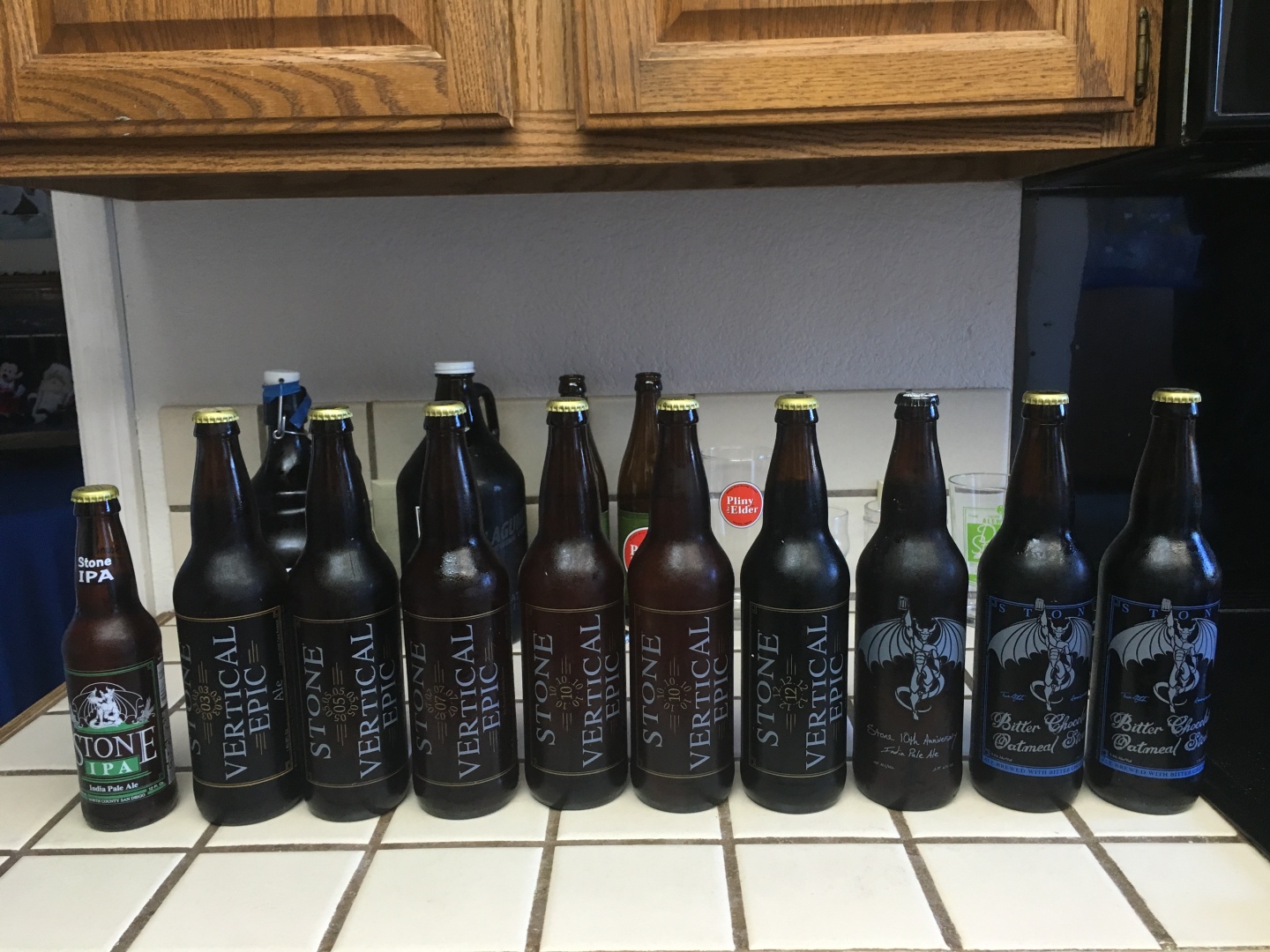 10:03

Stone Brewing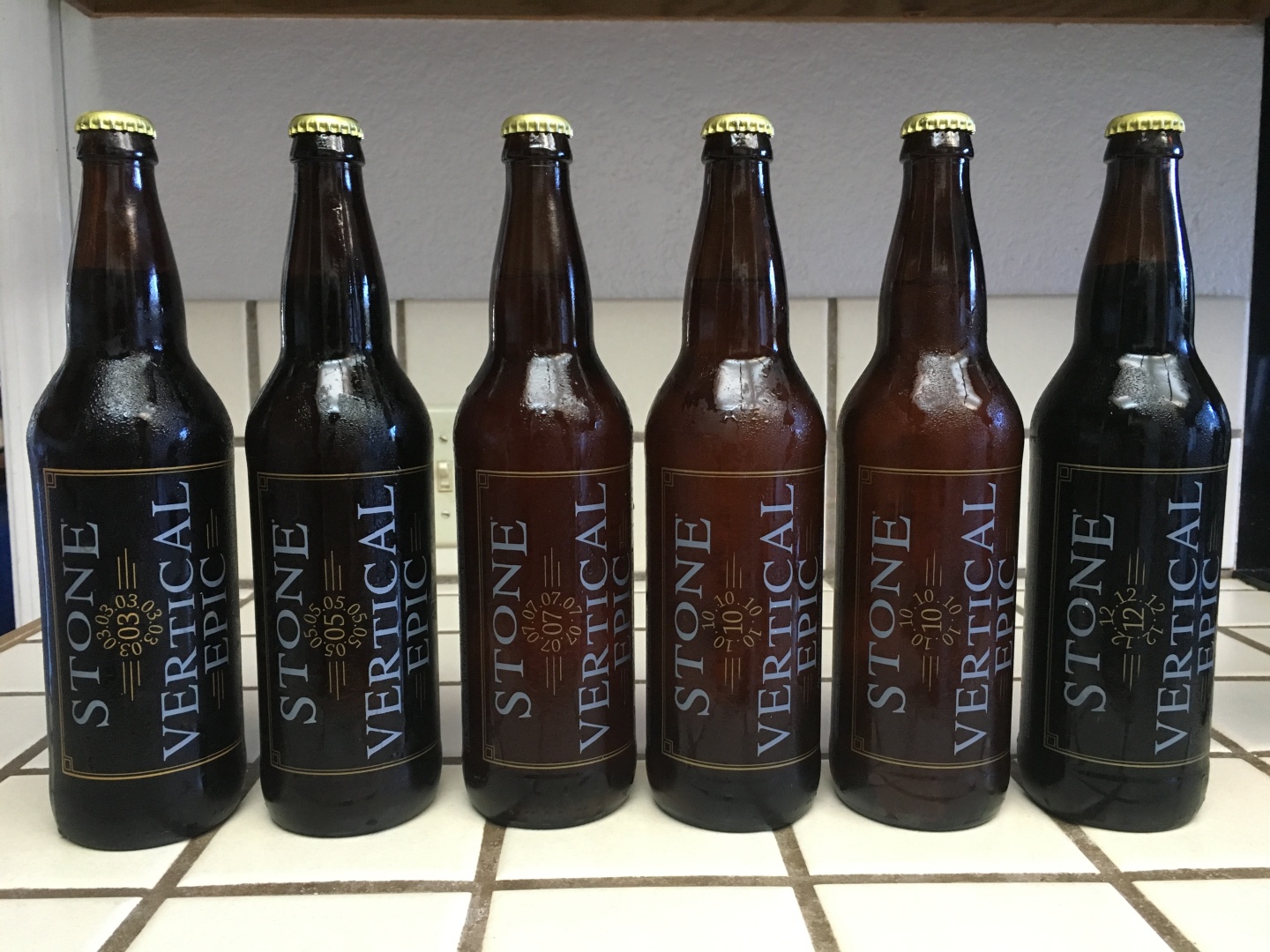 10:18

Stone Brewing Vertical Epic
They've been in the bottom of my refrigerator their entire lives

03-03-03
05-05-05
07-07-07
10-10-10 x 2
12-12-12 + 2 more unrefrigerated in the garage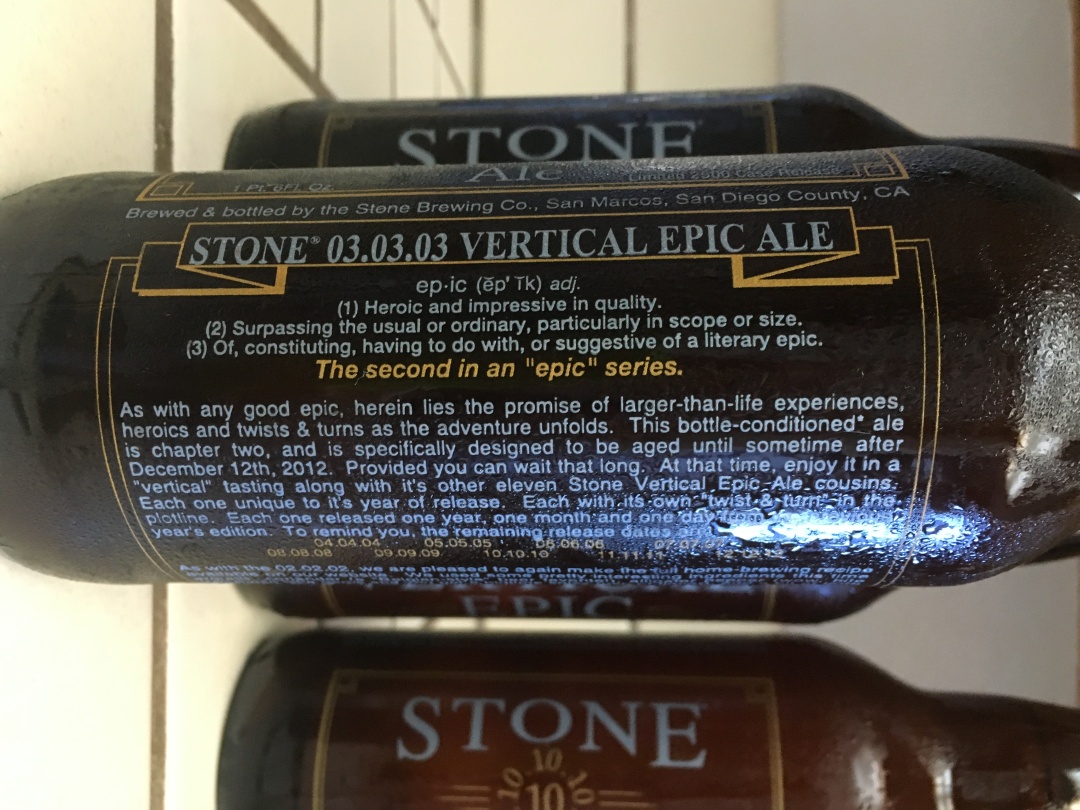 10:15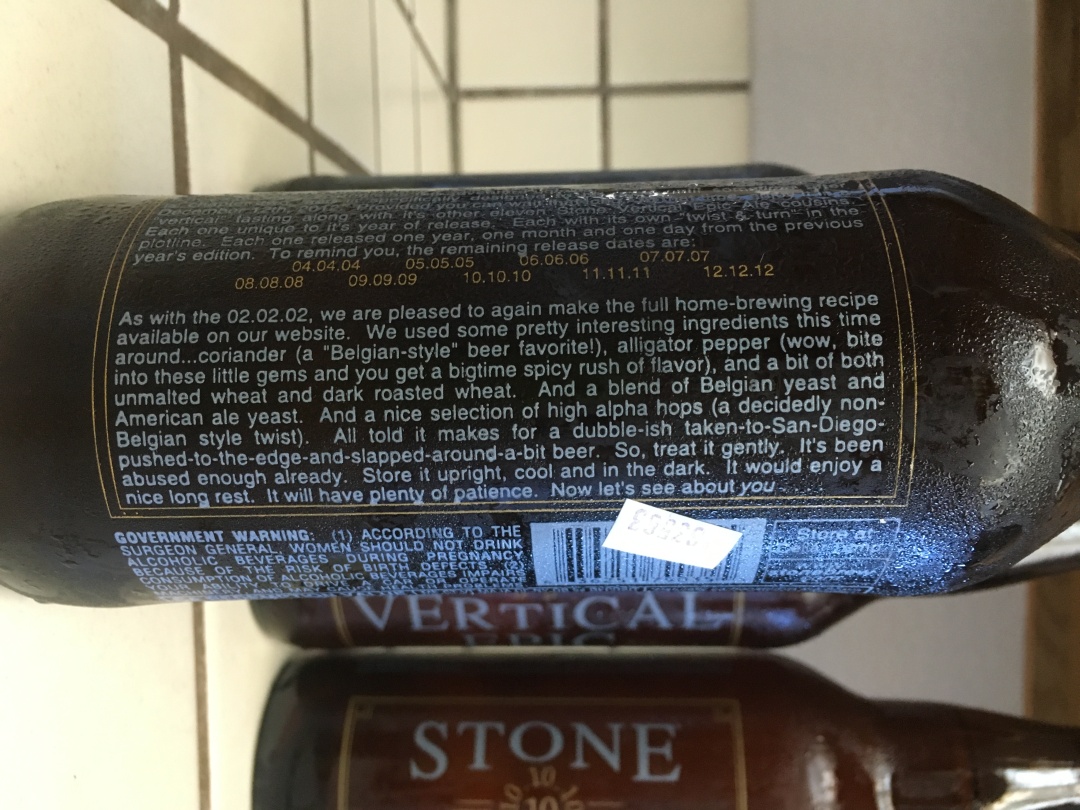 10:15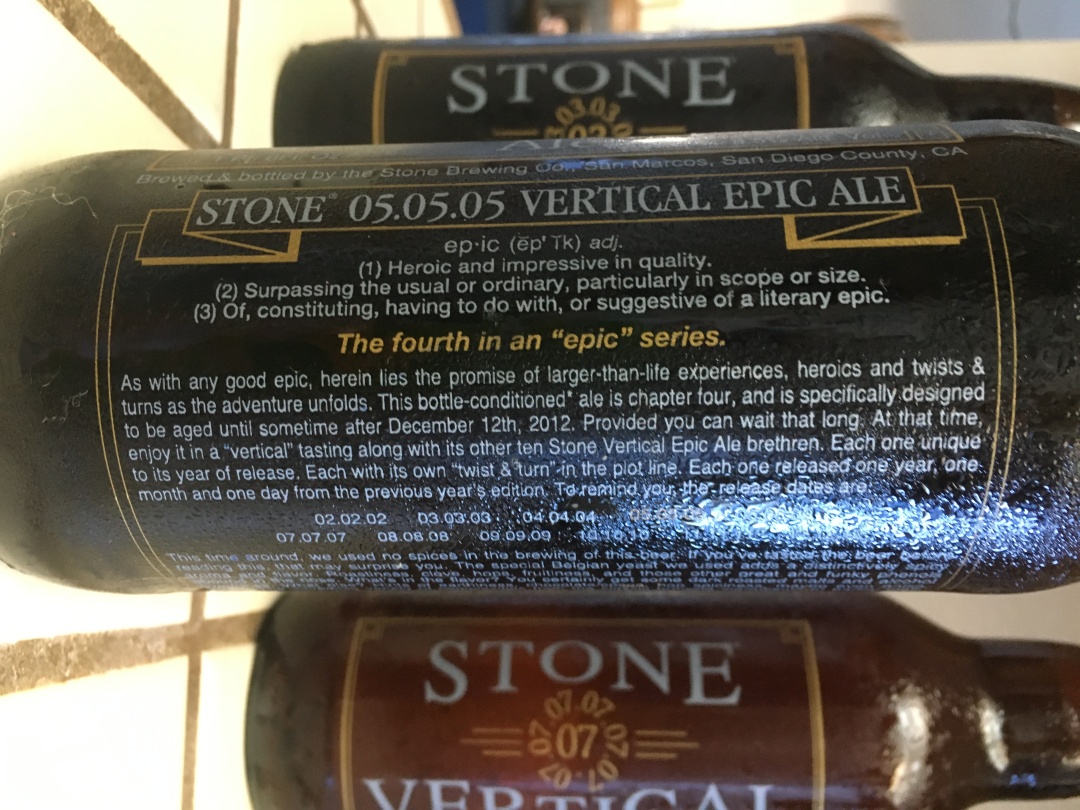 10:15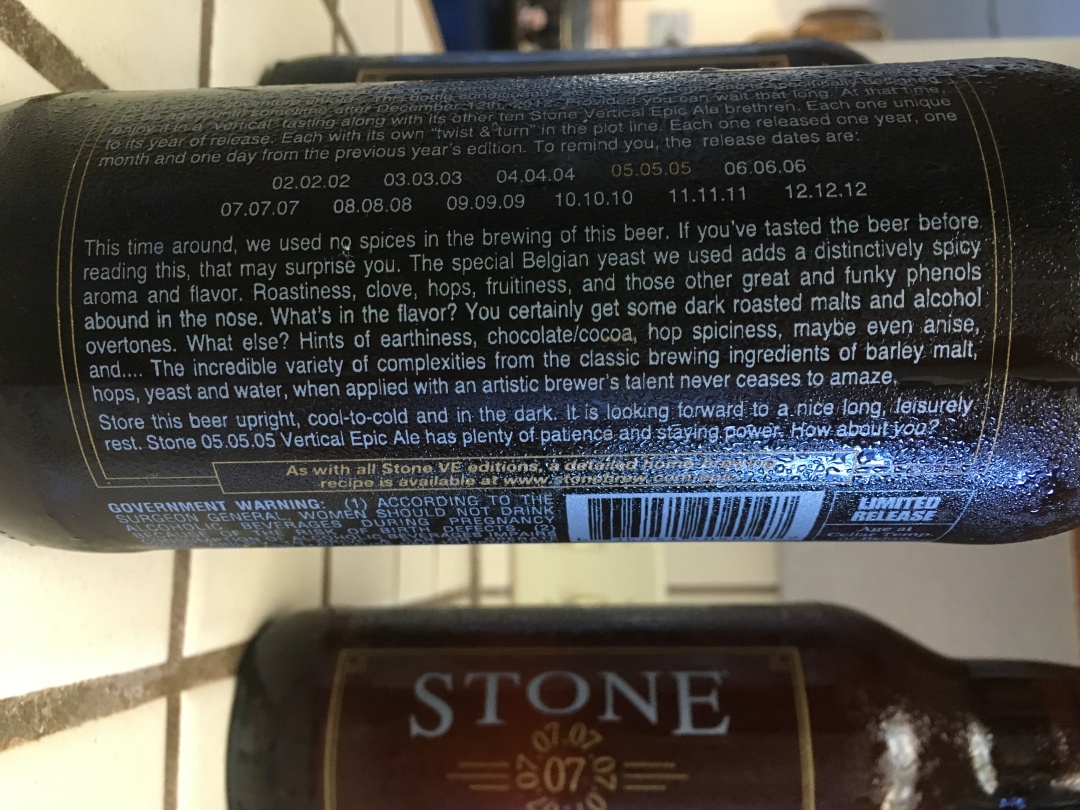 10:15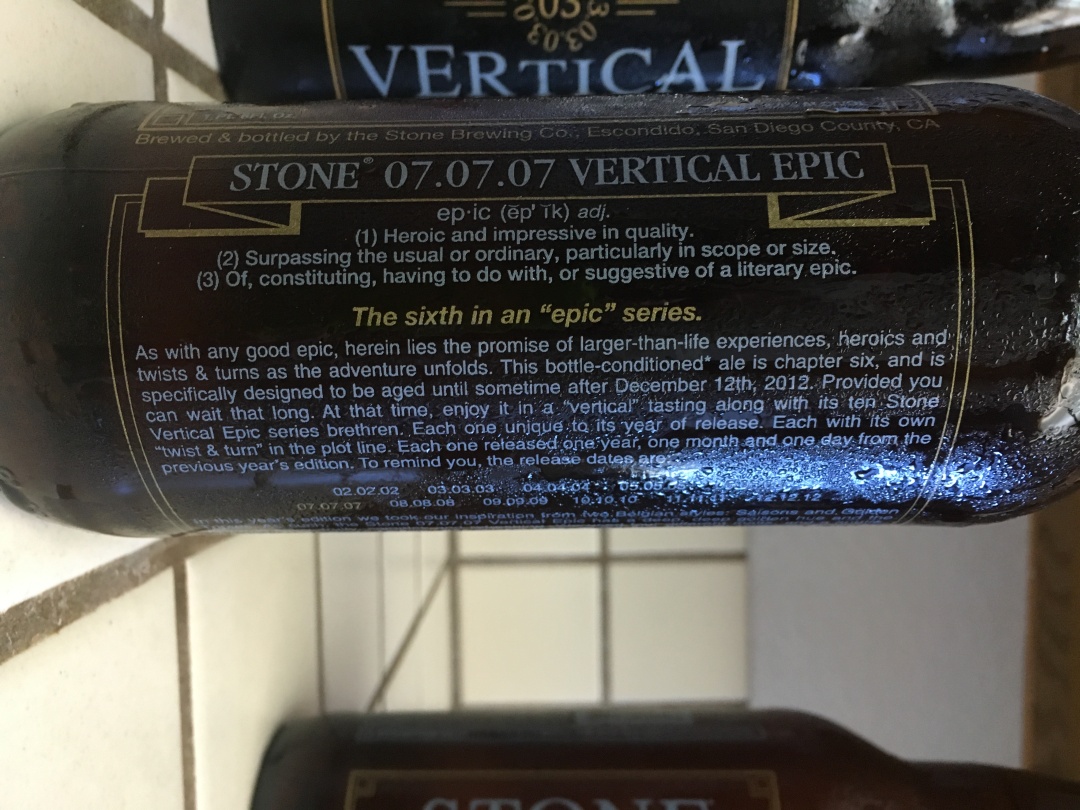 10:16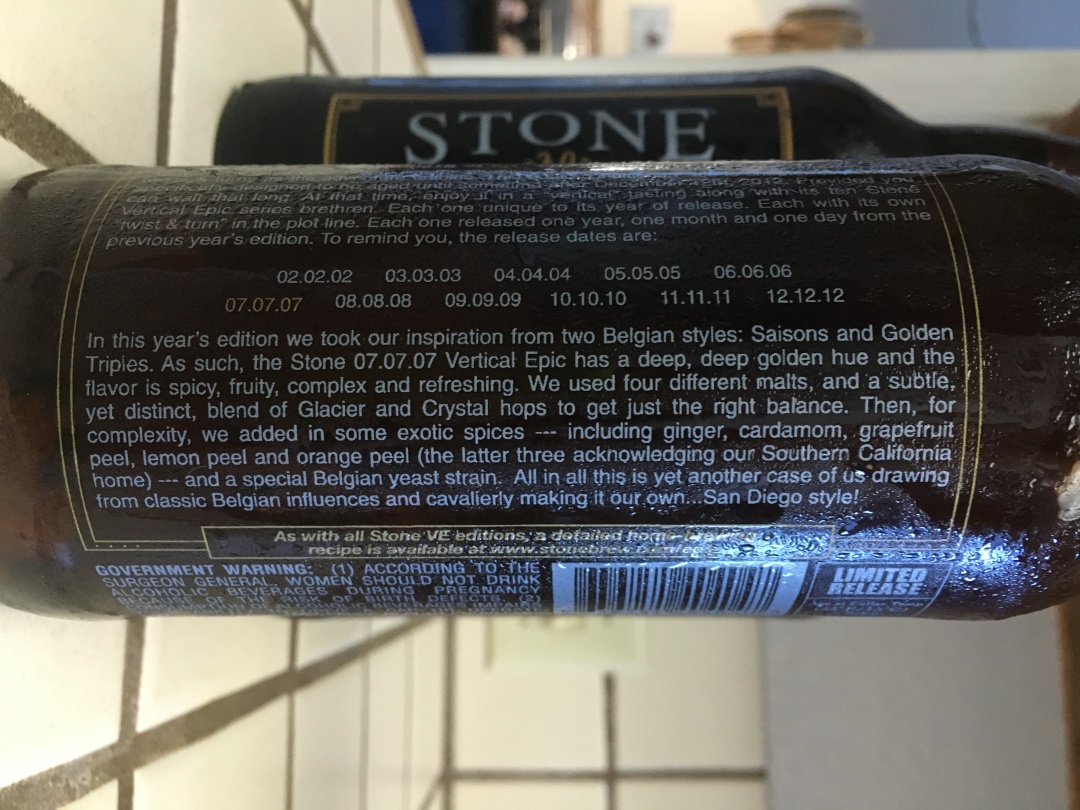 10:16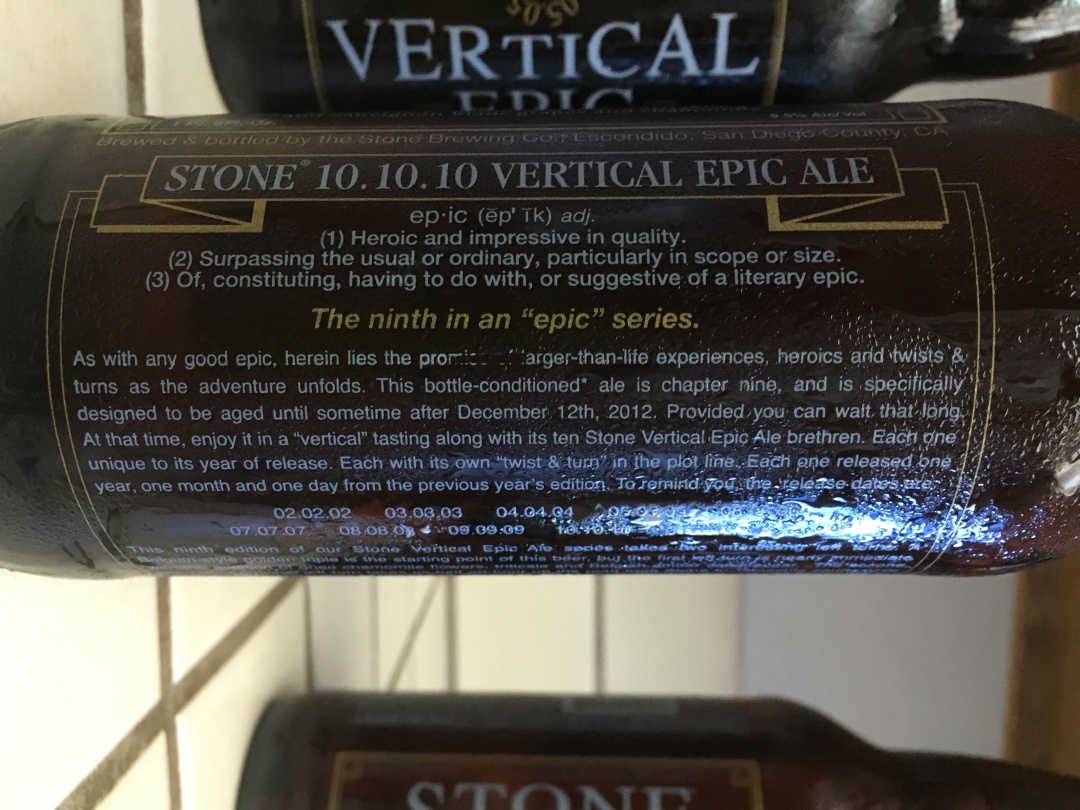 10:16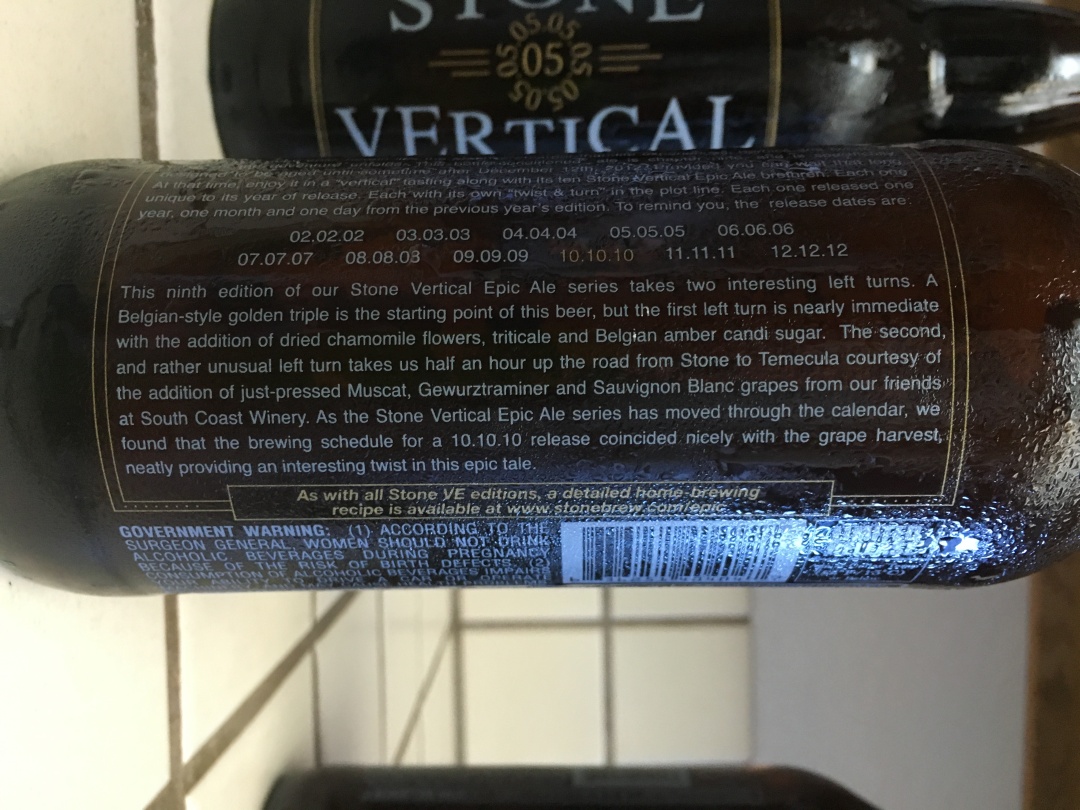 10:16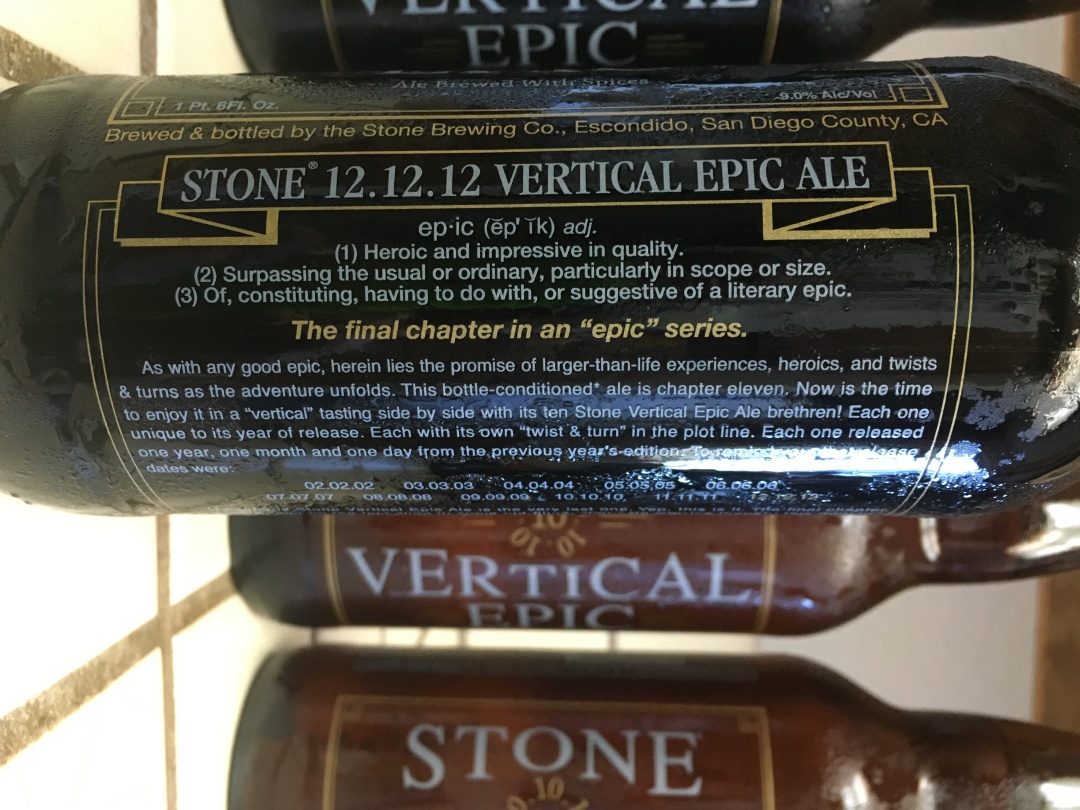 10:16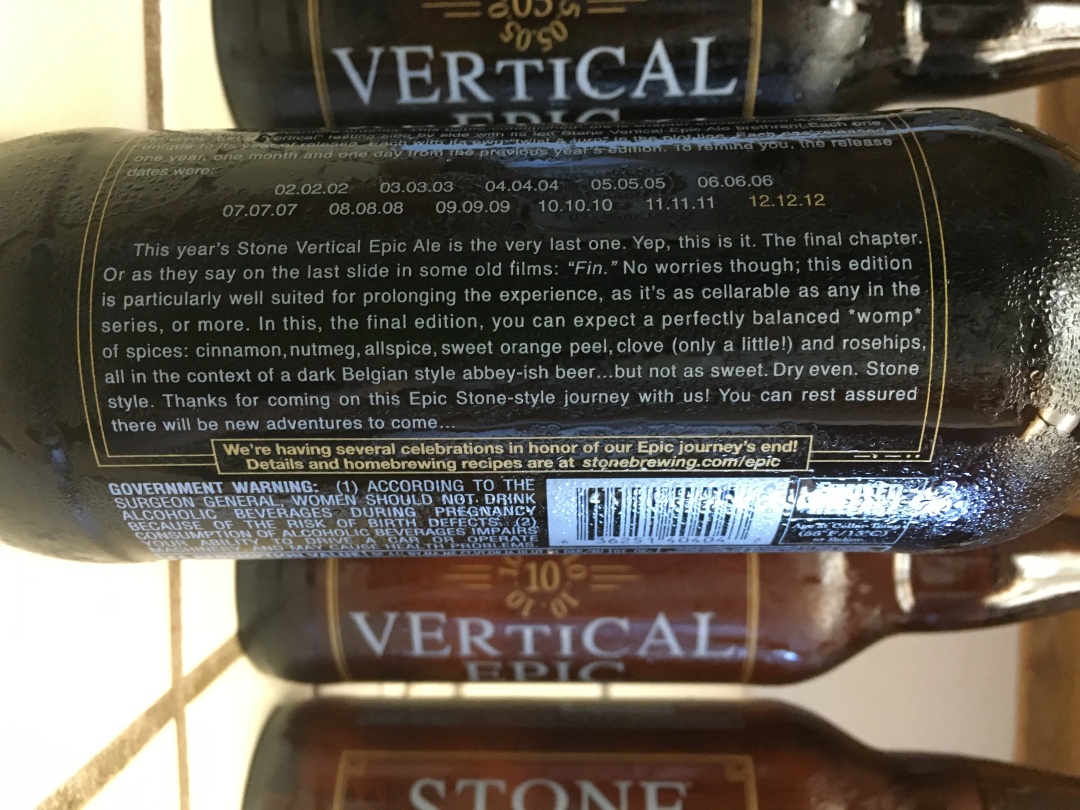 10:16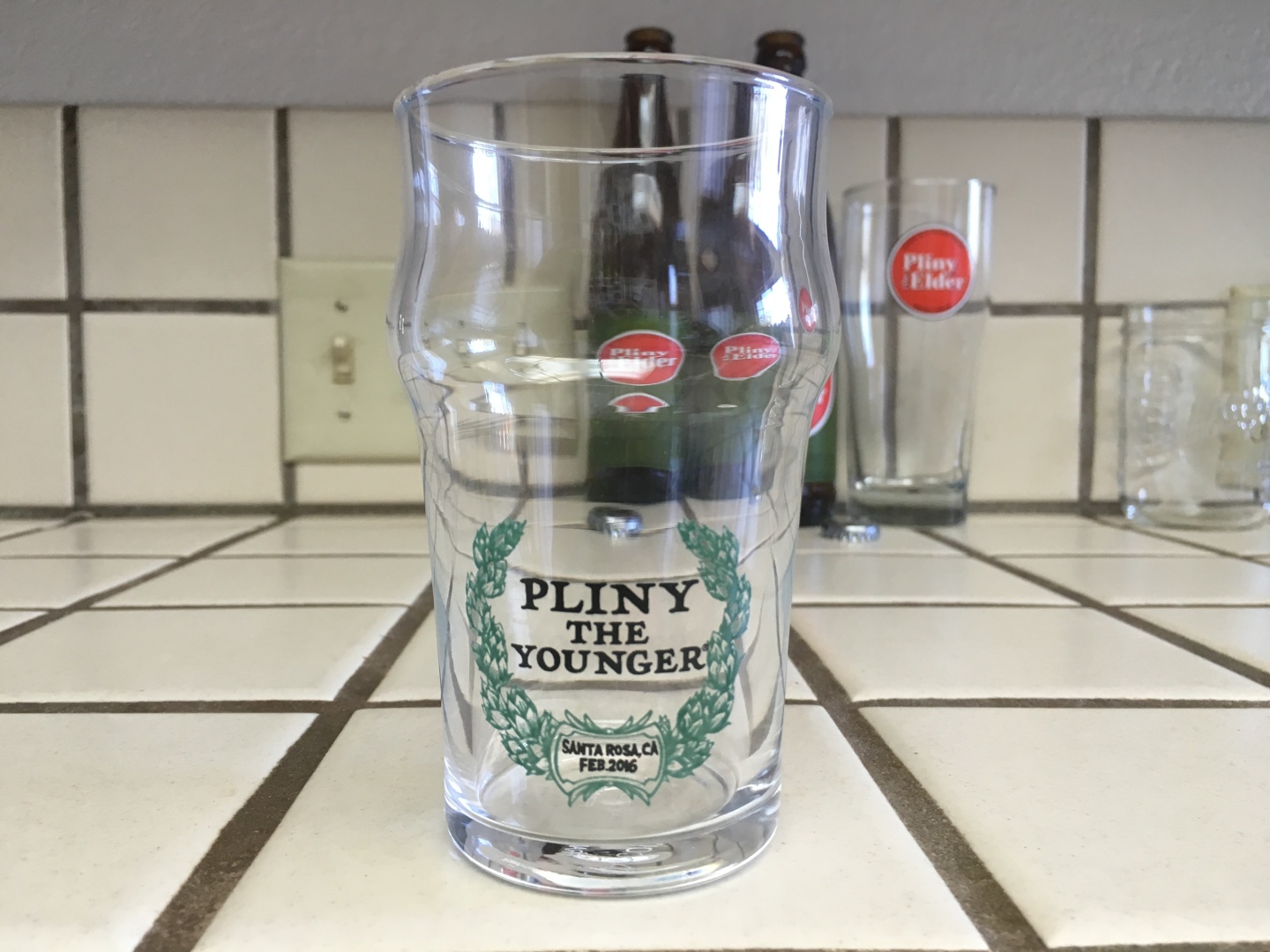 11:08