After Skitty died in February I decided to get kittens after all my summer vacations...
By mid September 2019 summer was over.
Kathy did the research to find the SPCA offices in Burlingame.
We arrived around 1:30pm on Saturday September 21.
They had 65 cats ready for adoption taking up the entire 3rd floor of the facility.
A couple of volunteers were just finishing playing with Nutmeg and Cinnamon, a pair of 8 week old female litermates who had been spayed three days ago.
The kittens were both purring loudly as they were being put back in their cage as the quickly crashed for an afternoon nap after all the excitement of playing in the big room with the volunteers.
I immediately knew these were the ones.
I had Kathy guard the kittens to make sure no one else took them while I got in line to adopt them.
It took perhaps 20 minutes to get a form to fill out, then maybe another 45 minutes to be put in a room with the kittens.
Spending time with them immediately confirmed we wanted them.
It took another hour beore we could put the kittens away and start filling out more paperwork.
Then it took another hour to get the paperwork finished.
All told we were there from about 1:30pm until closing at 5pm.
Six kittens were adopted on Saturday September 21 2019, including Nutmeg and Cinnamon.

Their new names are tentatively Trouble (the tiger) and Bella, short for Bellatrix Lestrange (the tabby).
My first name for the tabby was Crazy, short for Crazy Eyes, but she's too sweet to be called Crazy.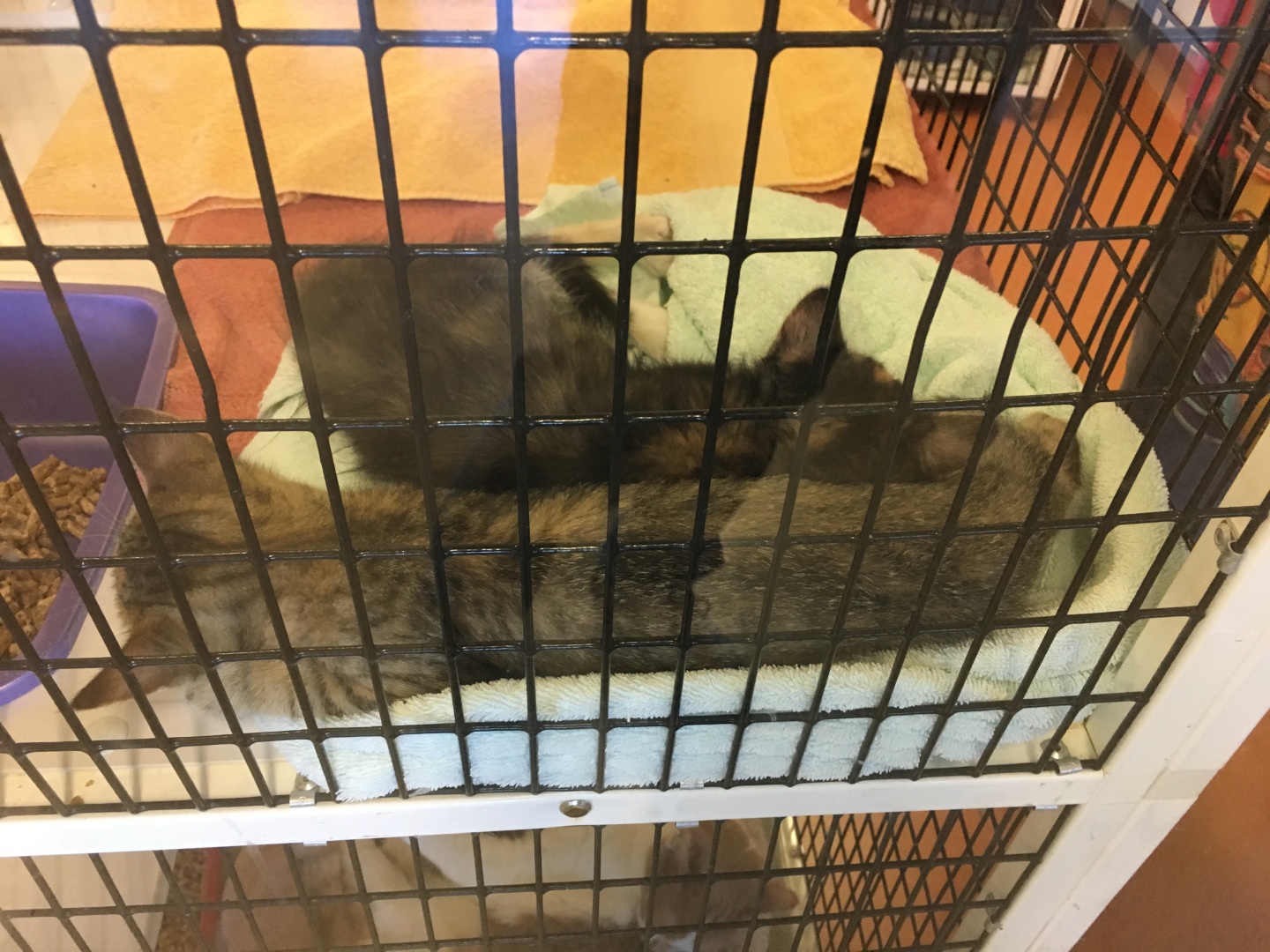 2019/09/21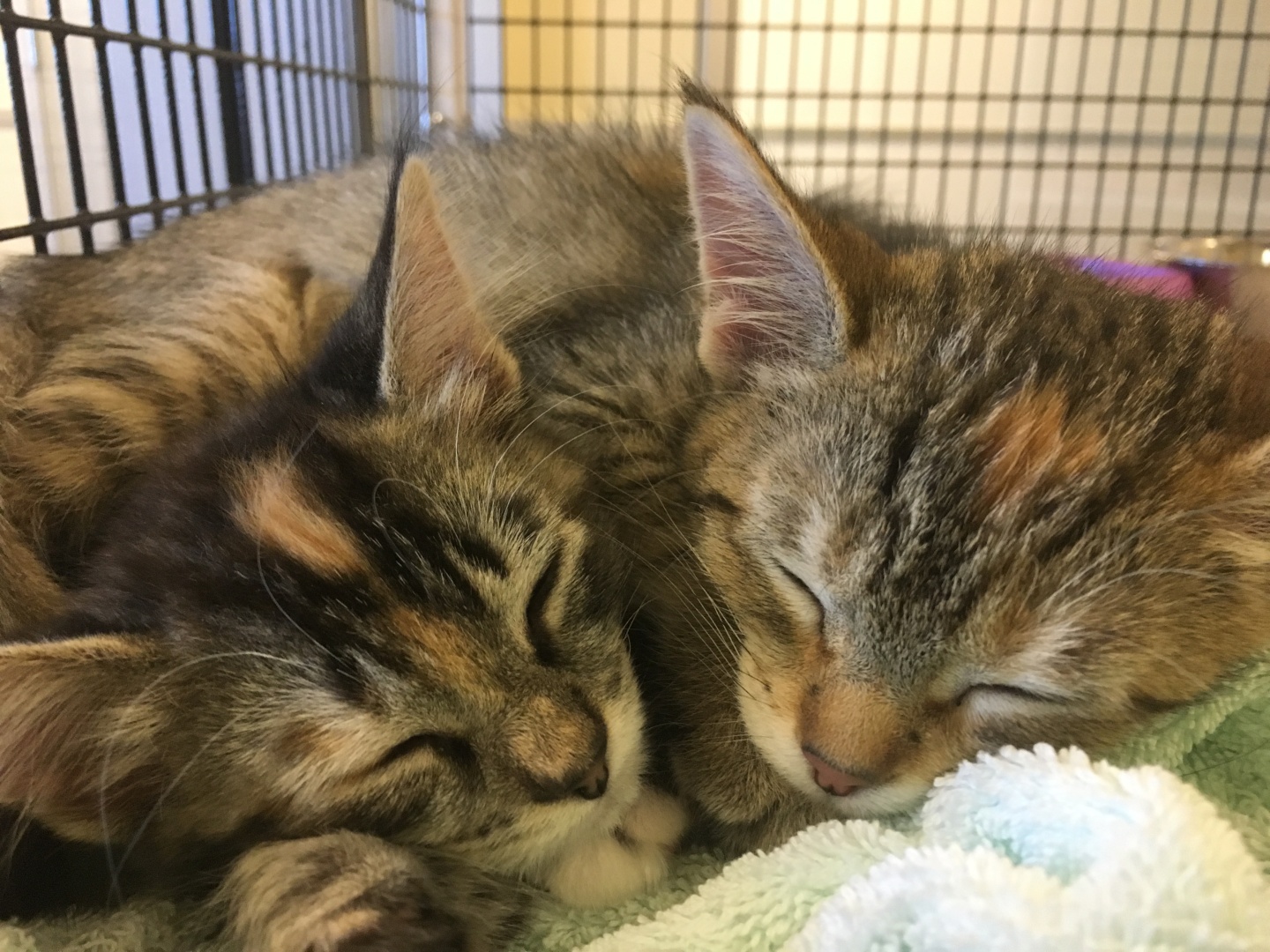 2019/09/21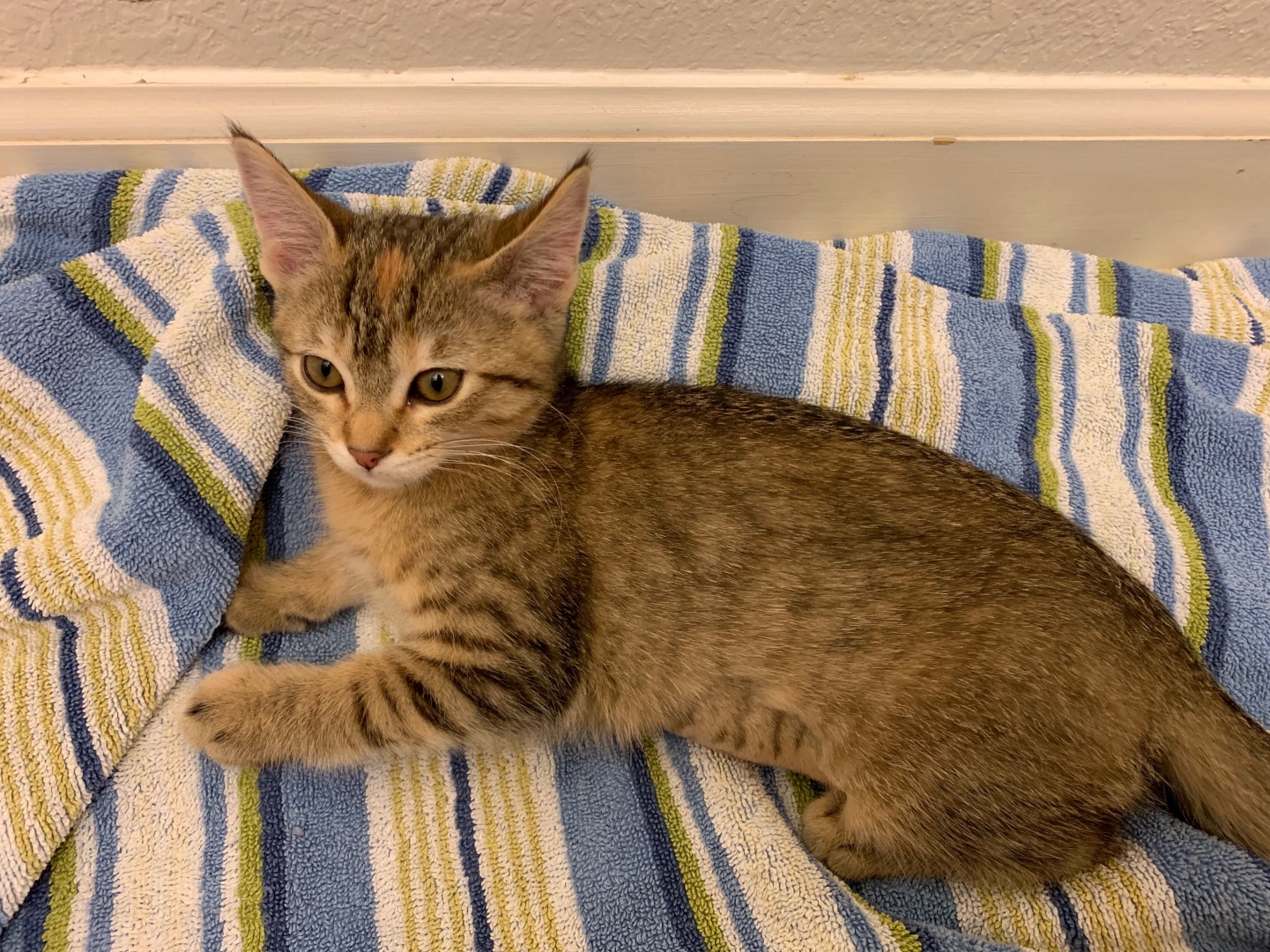 2019/09/21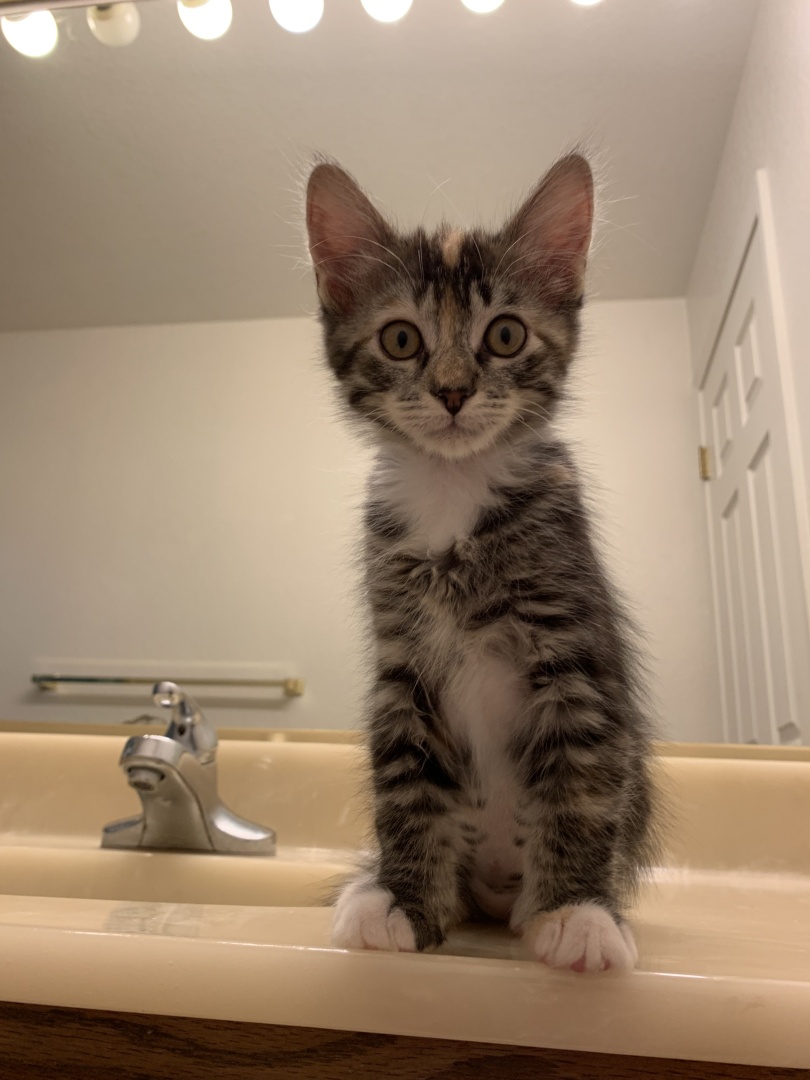 2019/09/21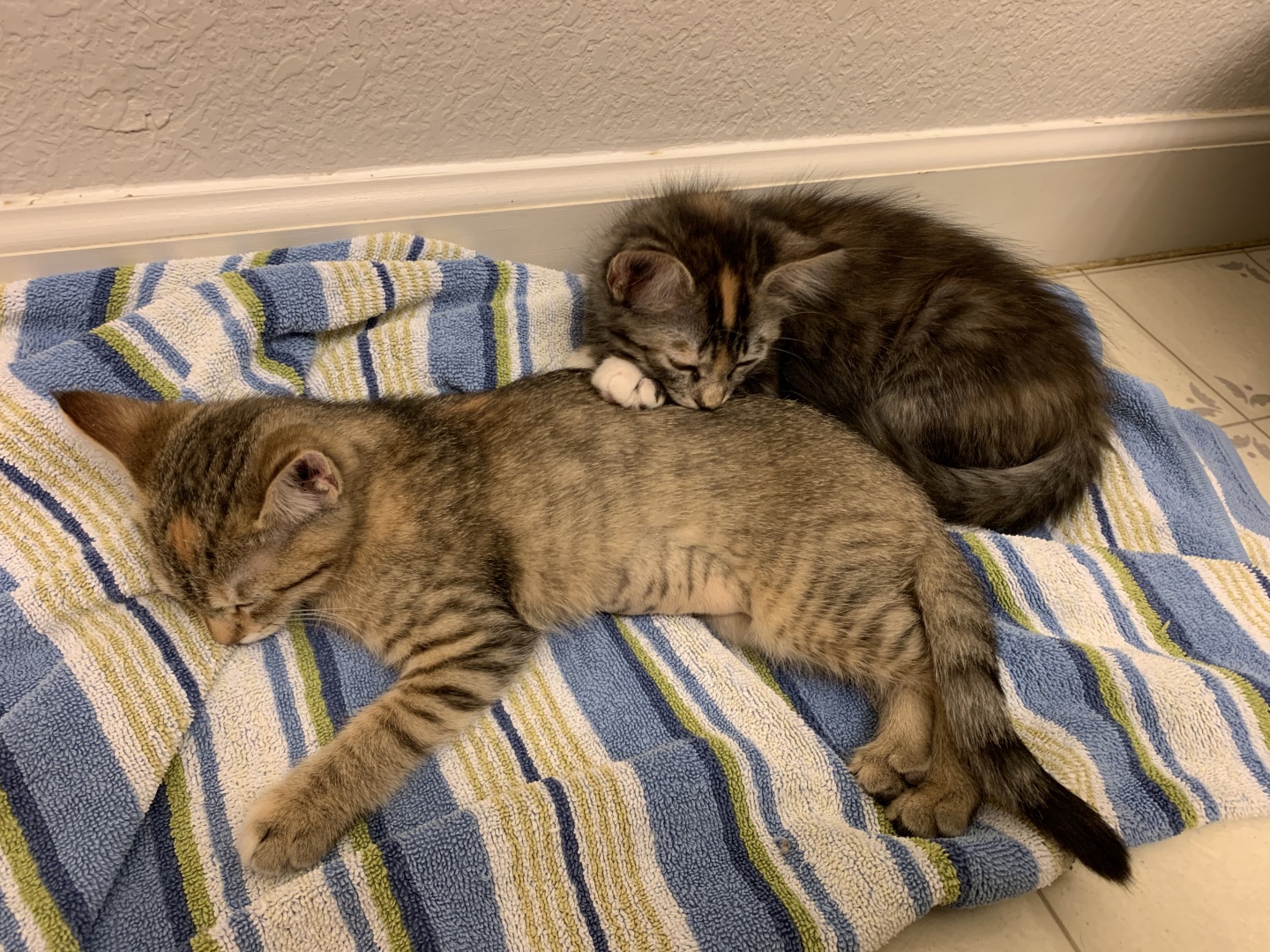 2019/09/21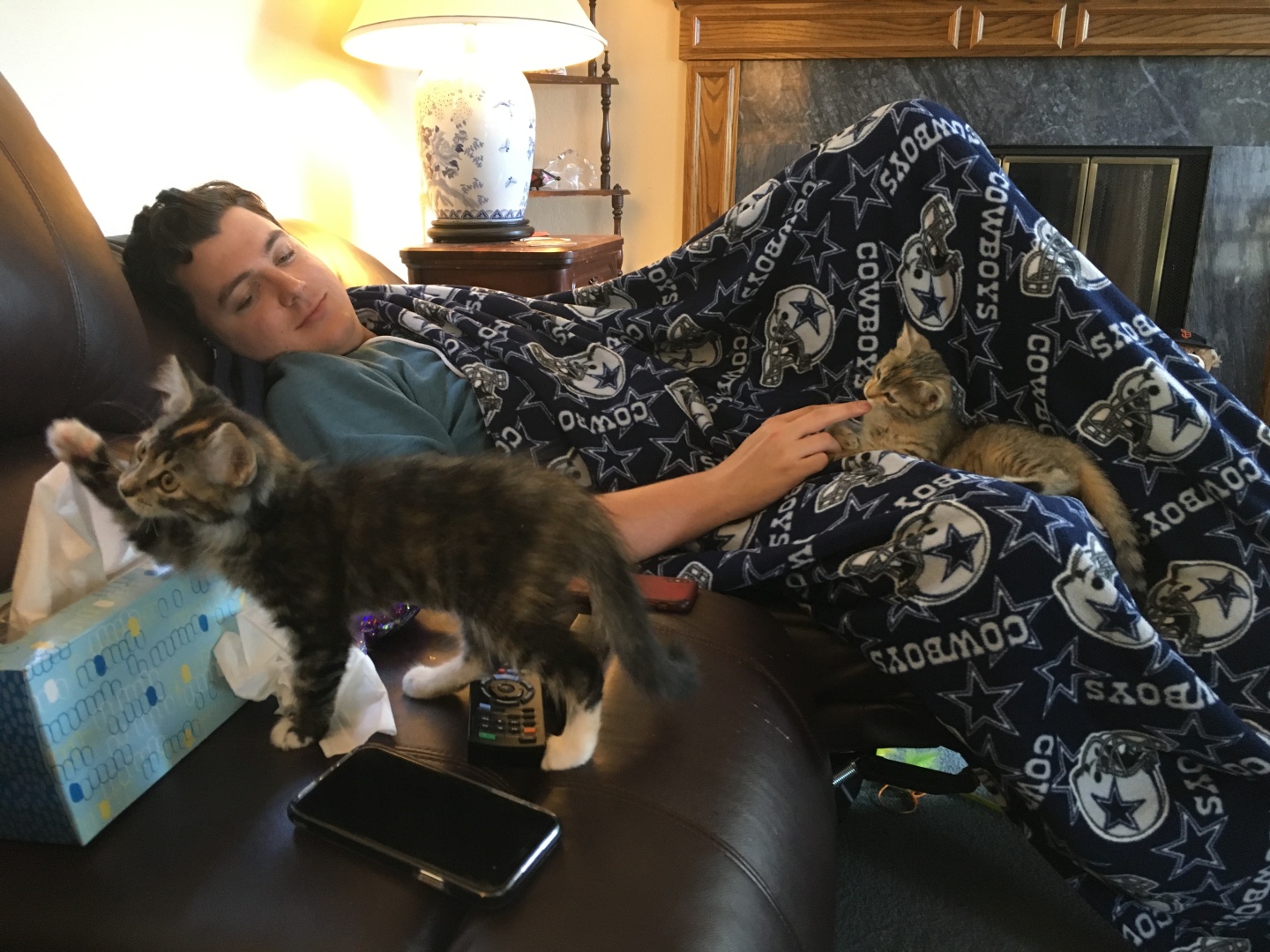 2019/09/22

CJ came 'home' to see the kittens the next day.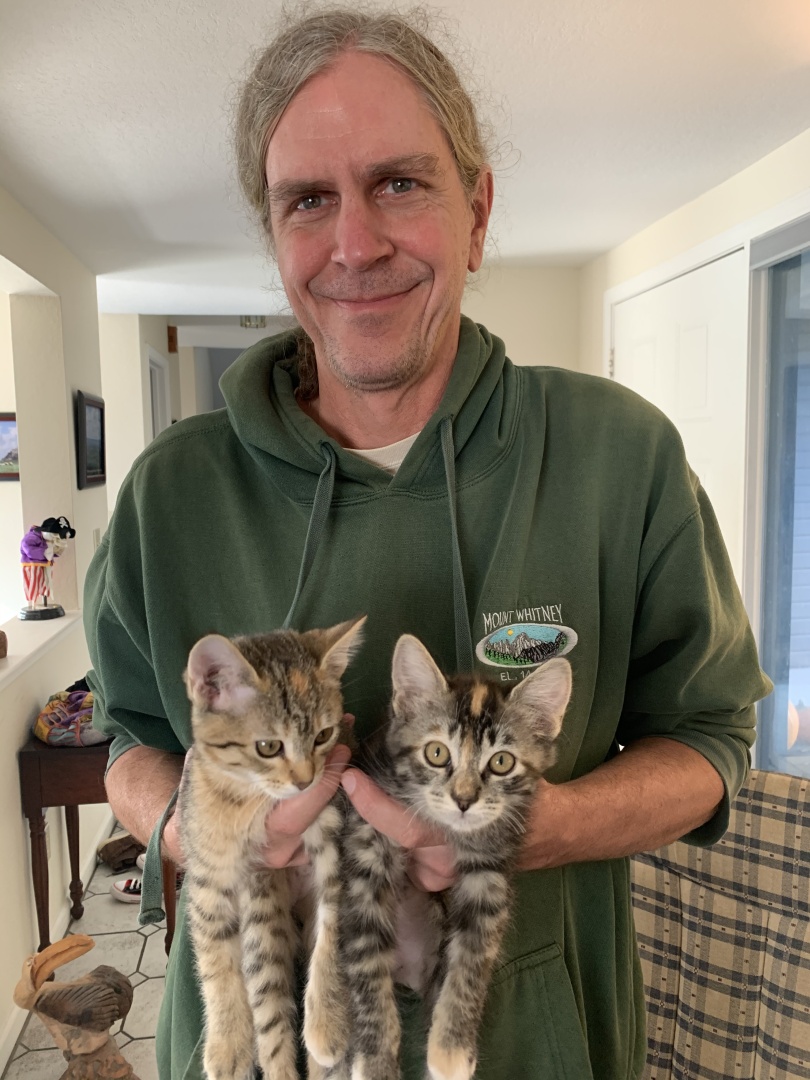 2019/09/22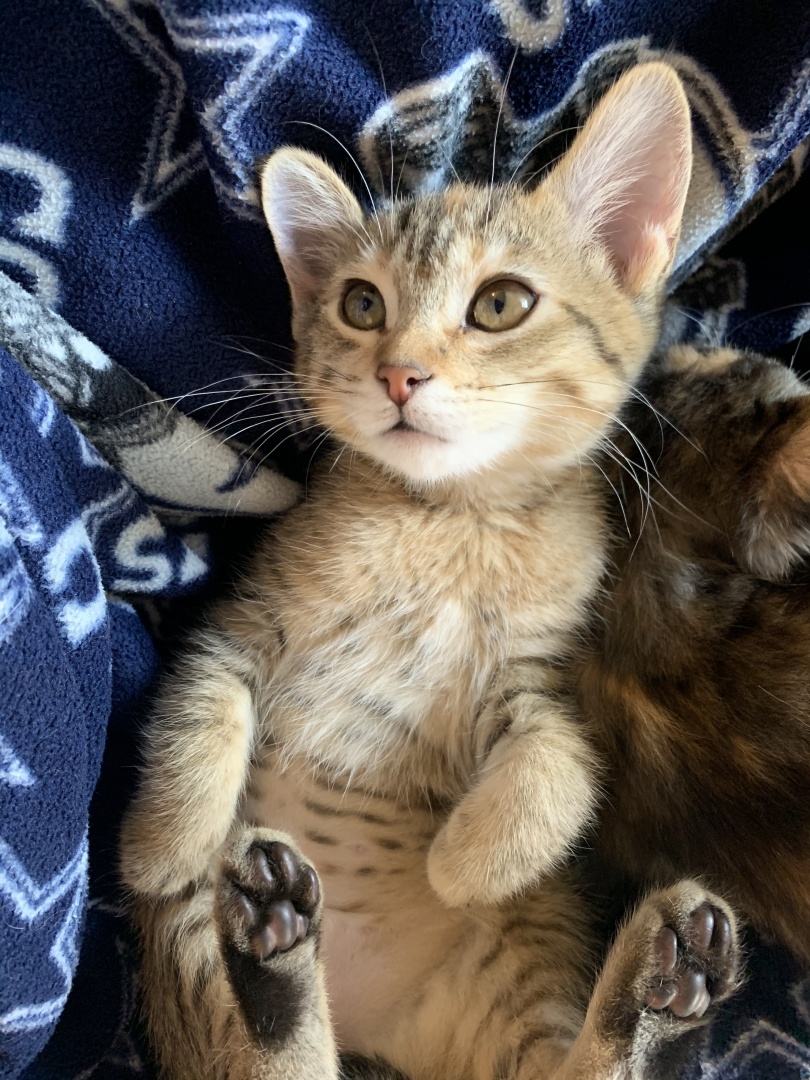 2019/09/22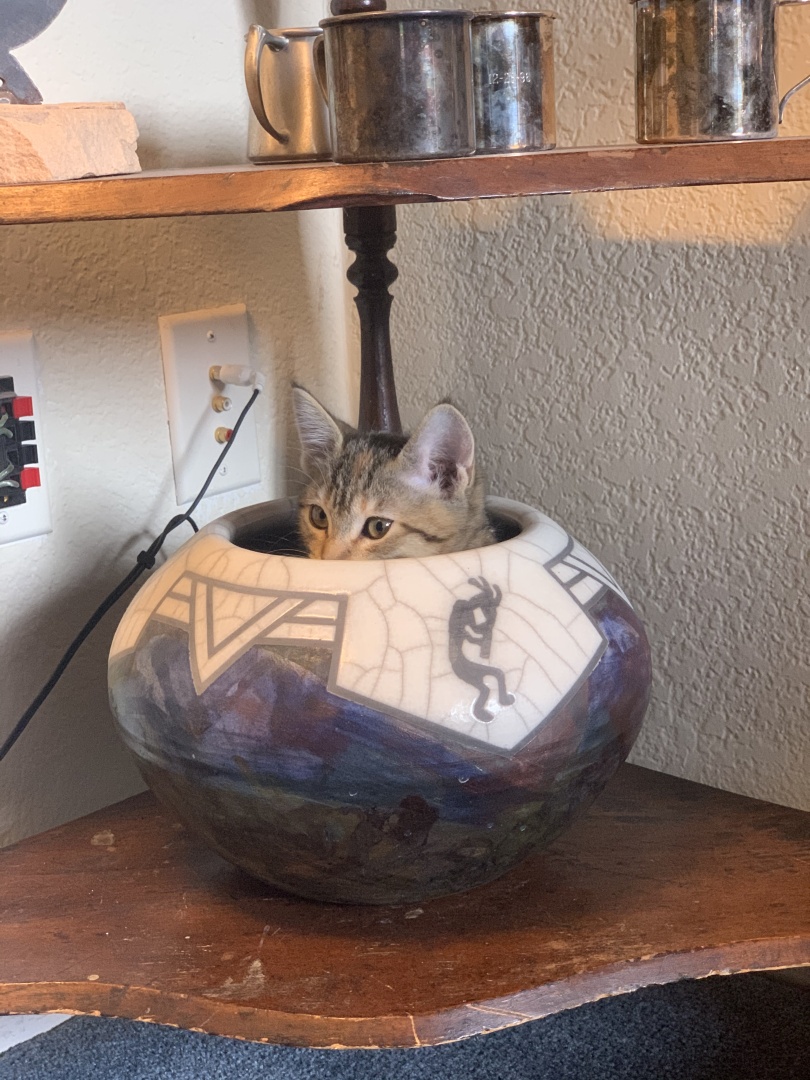 2019/09/22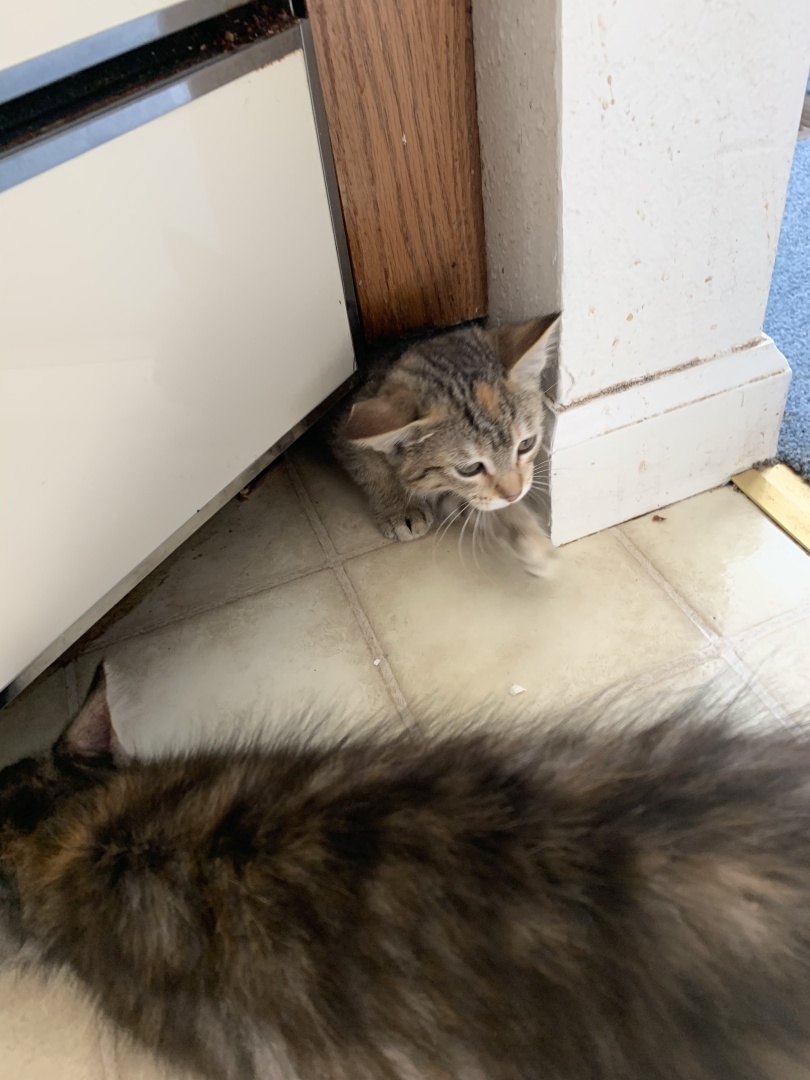 2019/09/22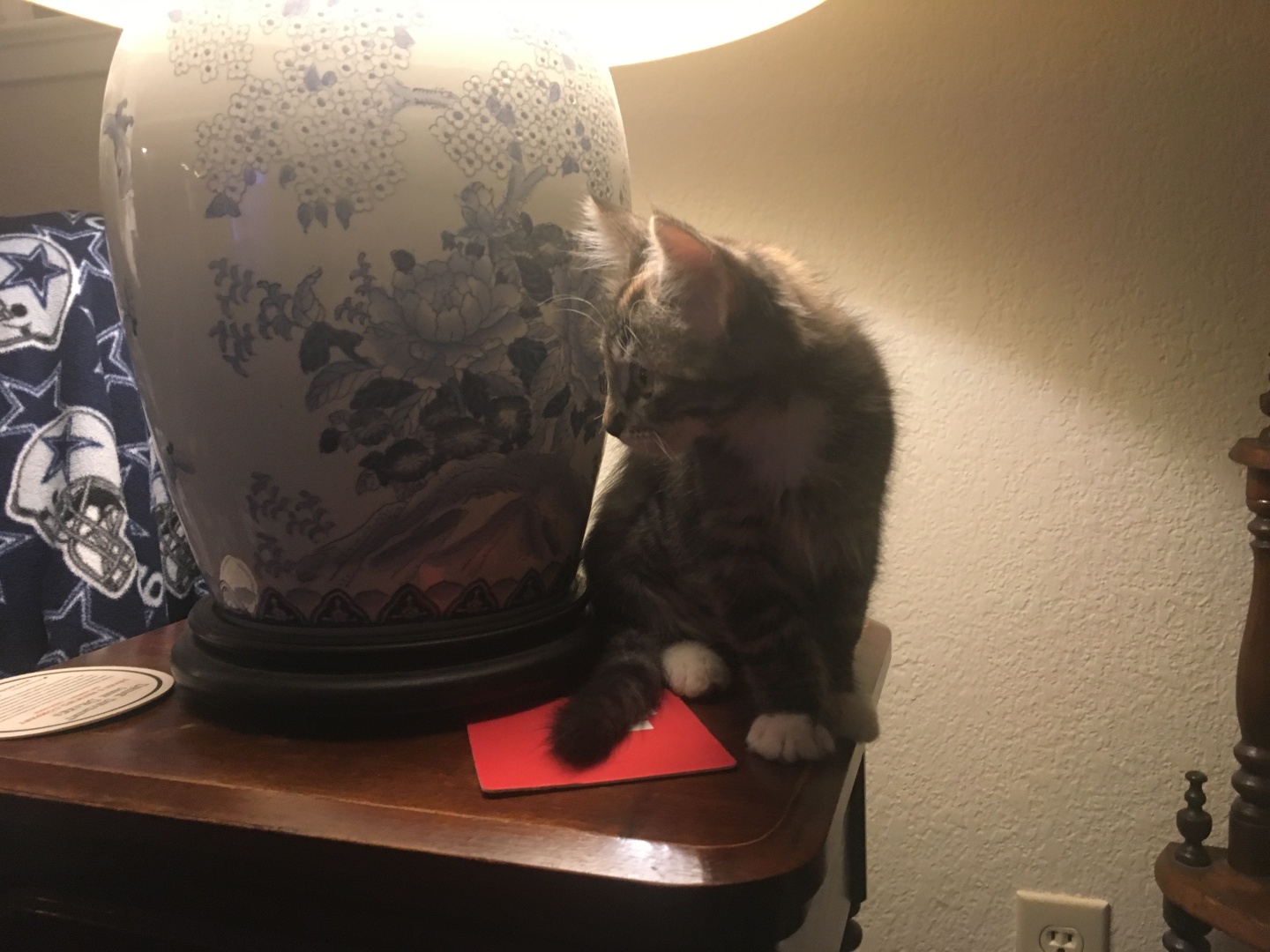 2019/09/26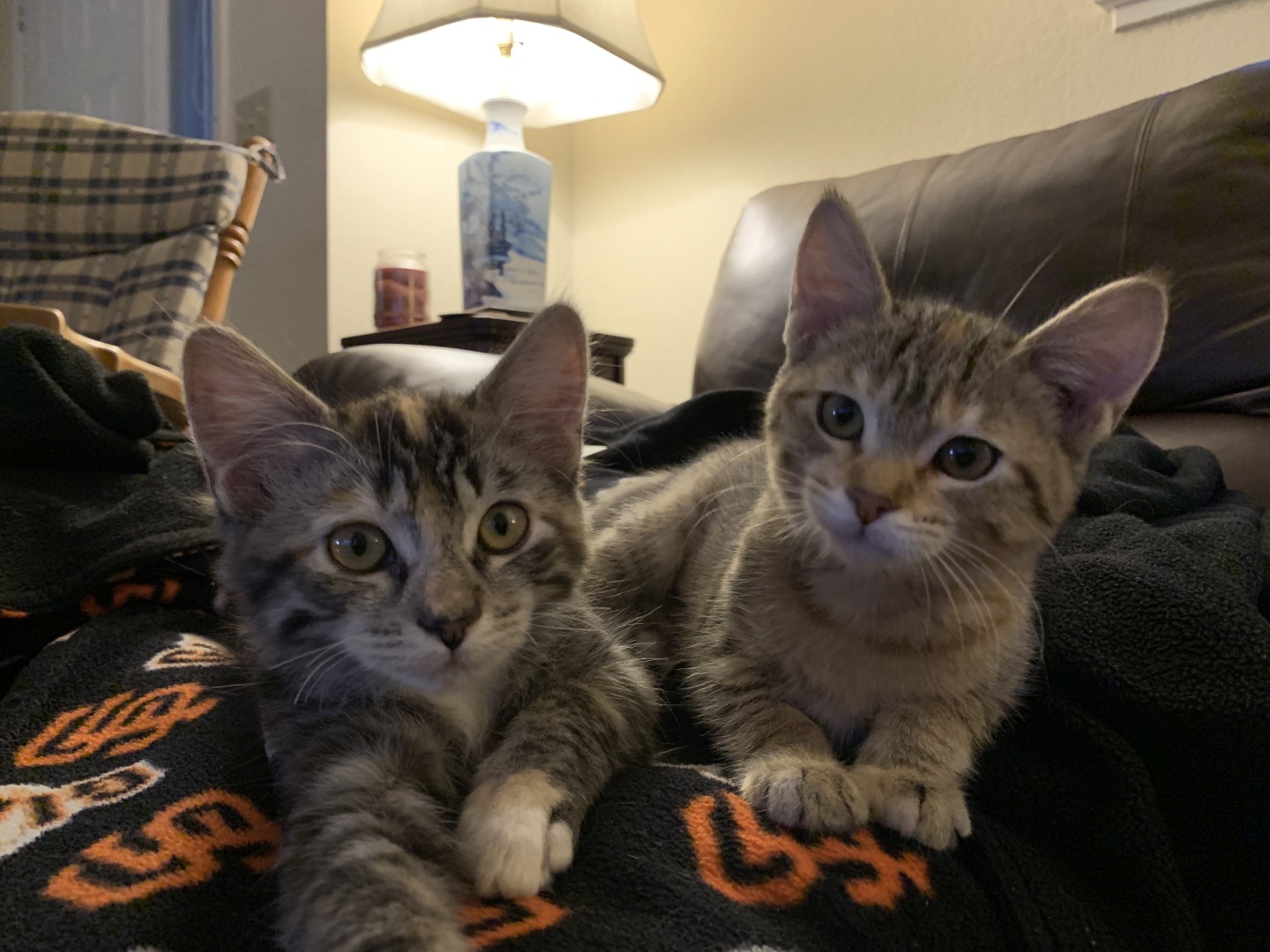 2019/09/29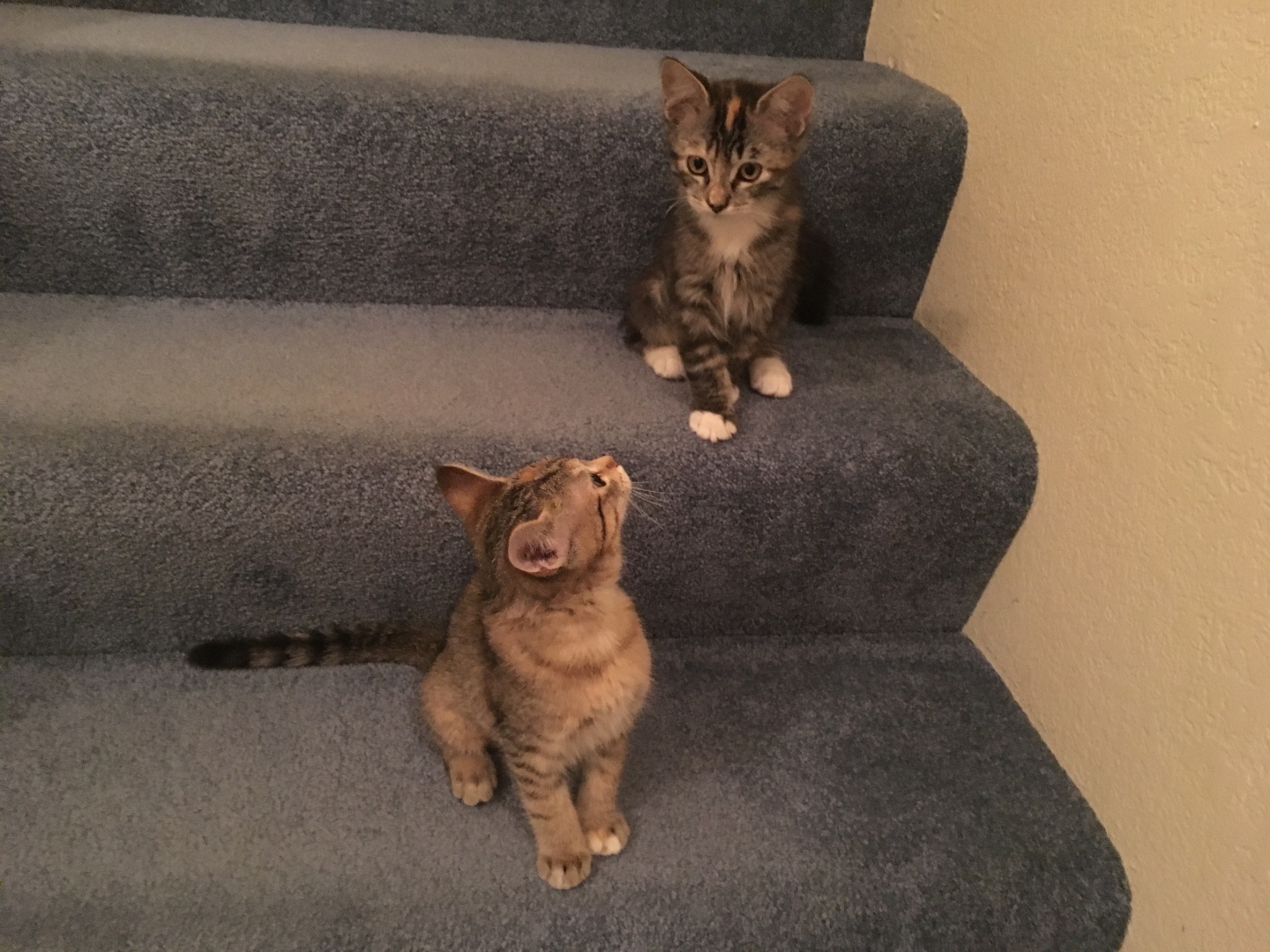 2019/09/30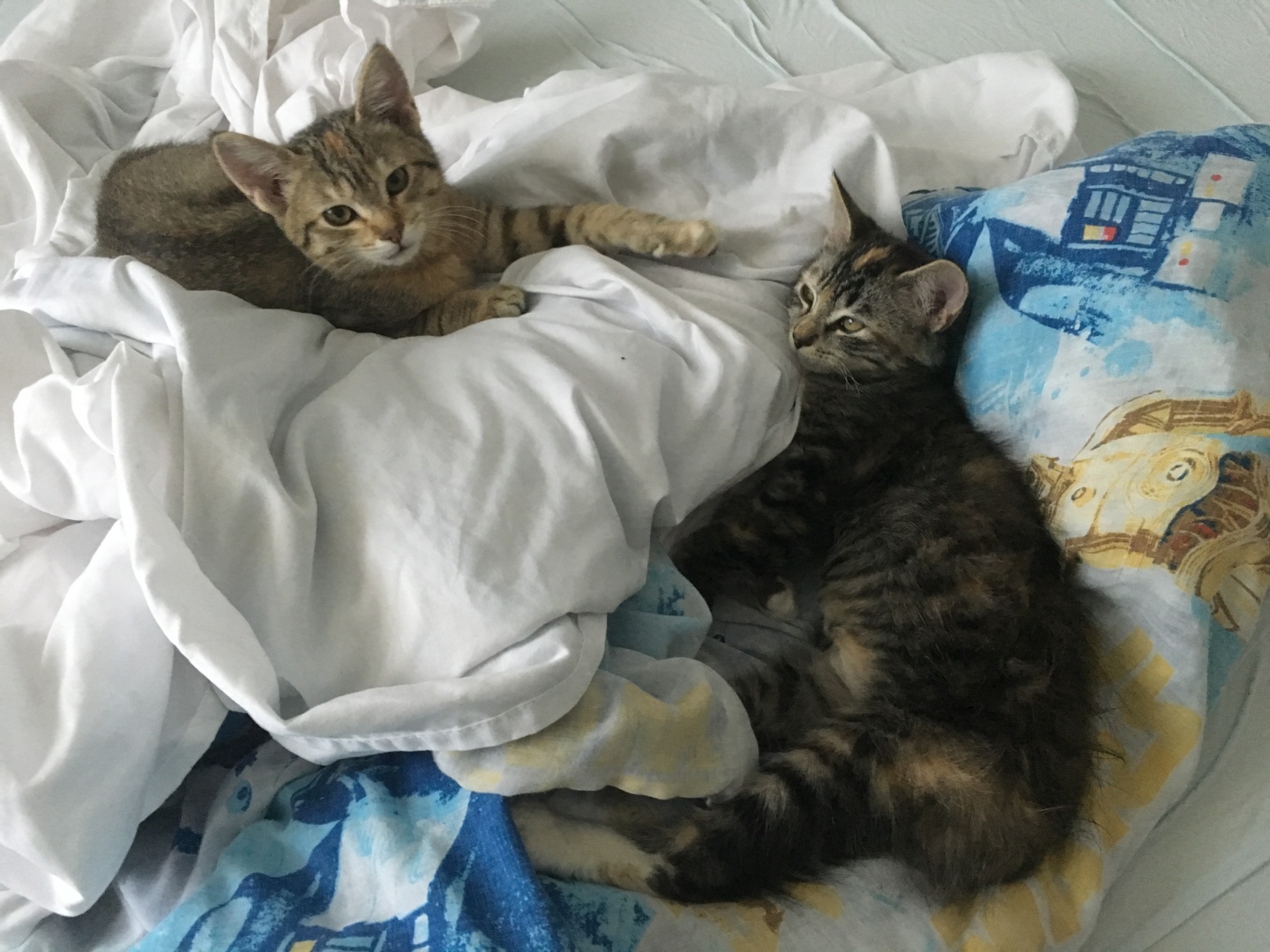 2019/10/05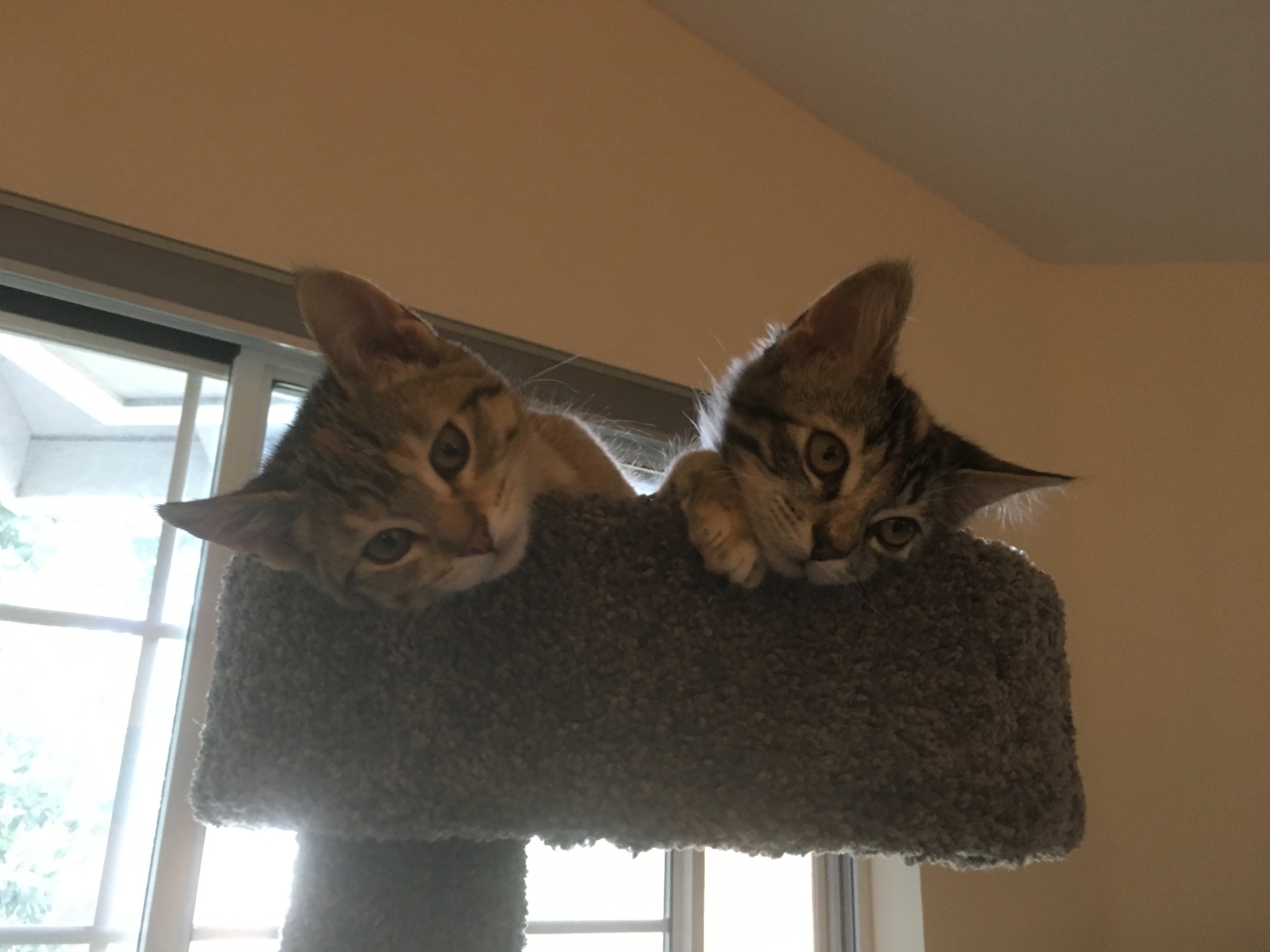 2019/10/06

Robby came home to see the kittens.
Robby still has the roof rack on his Camry
We took advantage of the roof rack to buy the biggest cathouse Petsmart had in stock.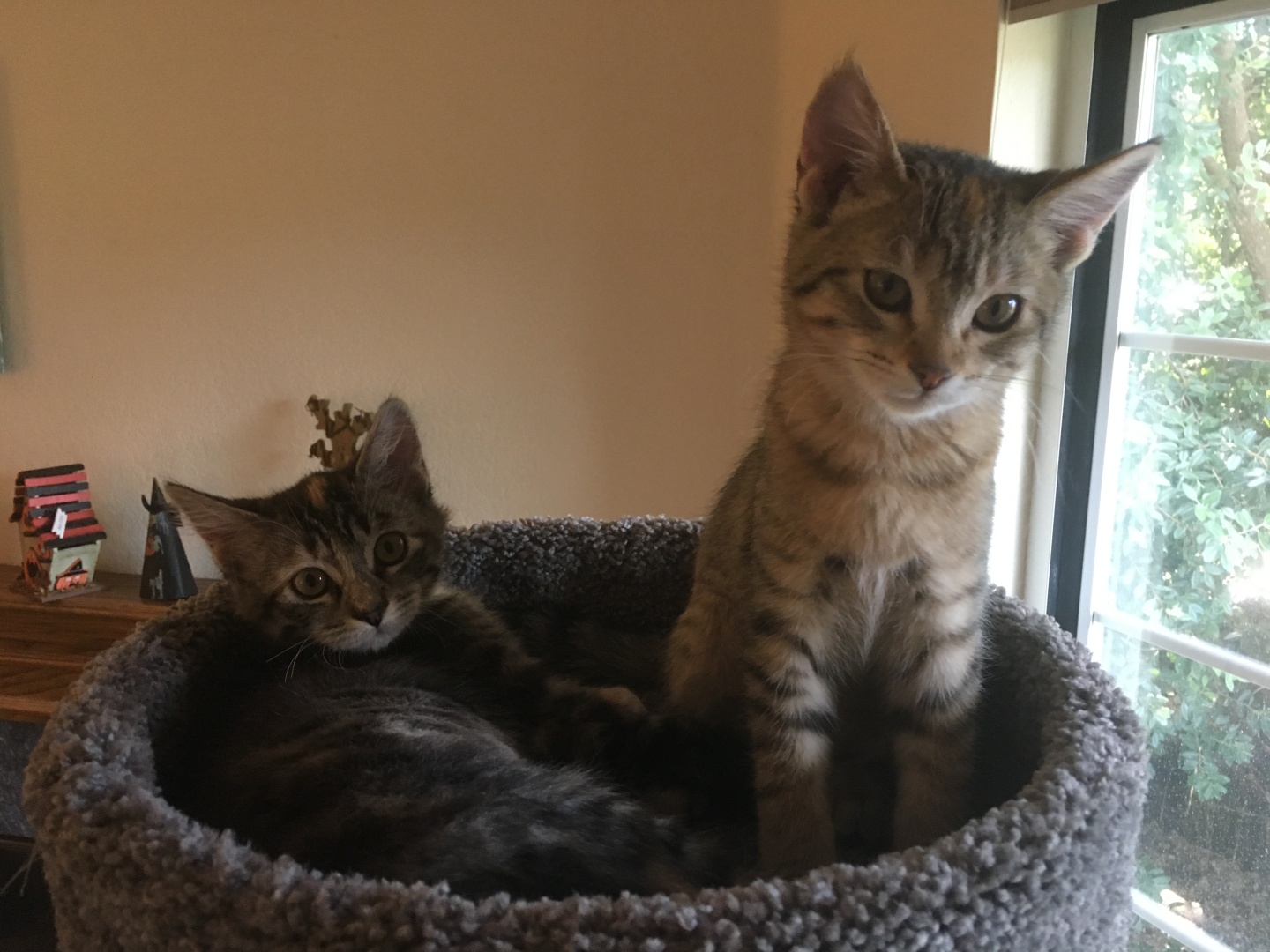 2019/10/06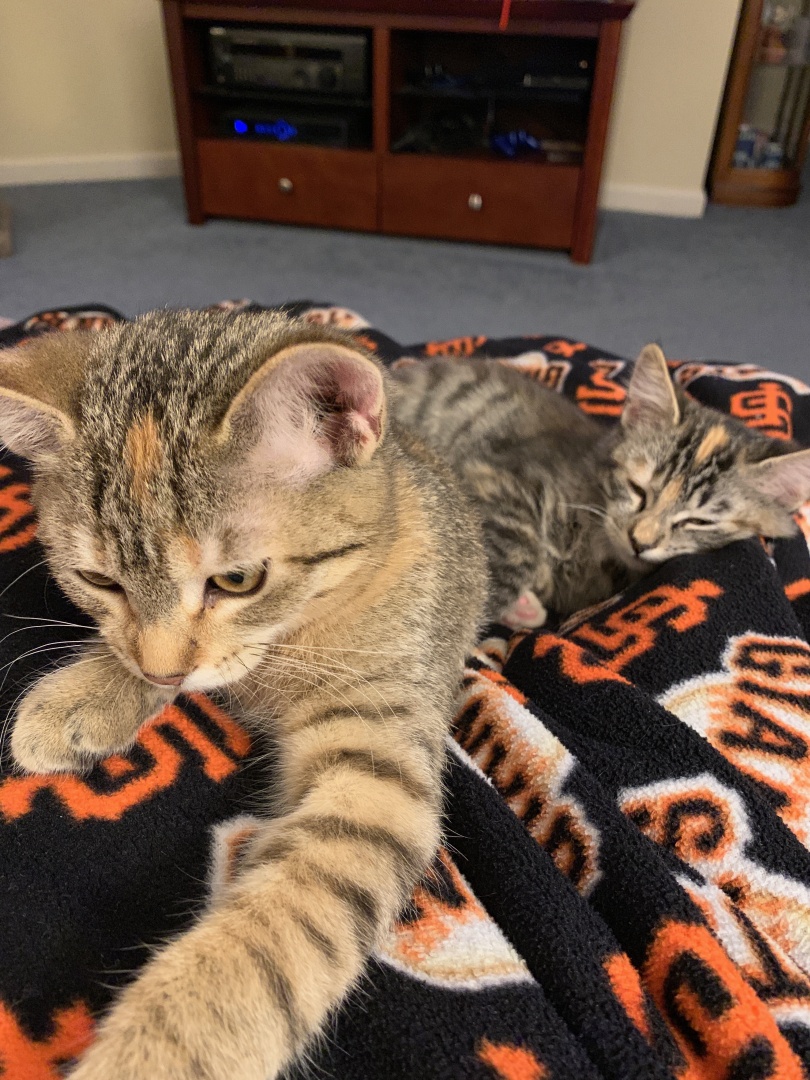 2019/10/09