| | | |
| --- | --- | --- |
| | Men Who Ride Mountains 2004 | |
Jeff Clark's famous surf contest finally came back to life on February 27, 2004. The swell came from a more westerly direction than normal, resulting in smaller waves - probably up to 25 feet in the morning, and smaller as the day wore on, but it was great to see so many people in come out to Mavericks. It poured rain the night before, making the cliffs even more slick and hazardous than usual for the spectators.
The sad fact is that without a huge zoom lens or a good pair of binoculars you simply can't see anything from land. The wave's got to be nearly a half mile away from the nearest publicly accessible cliff. Too bad the US Air Force still hasn't dismantled the Pillar Point base, a pathetic relic of the cold war, and turned it into a state park.
Mavsurfer.com - unofficial site of Mavericks
Peter Mel surfing one of the most impressive waves ever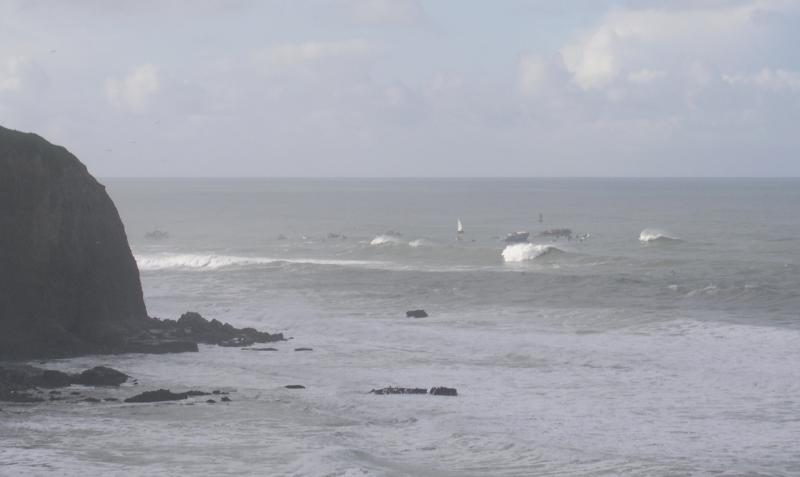 I need a better zoom lens and a tripod.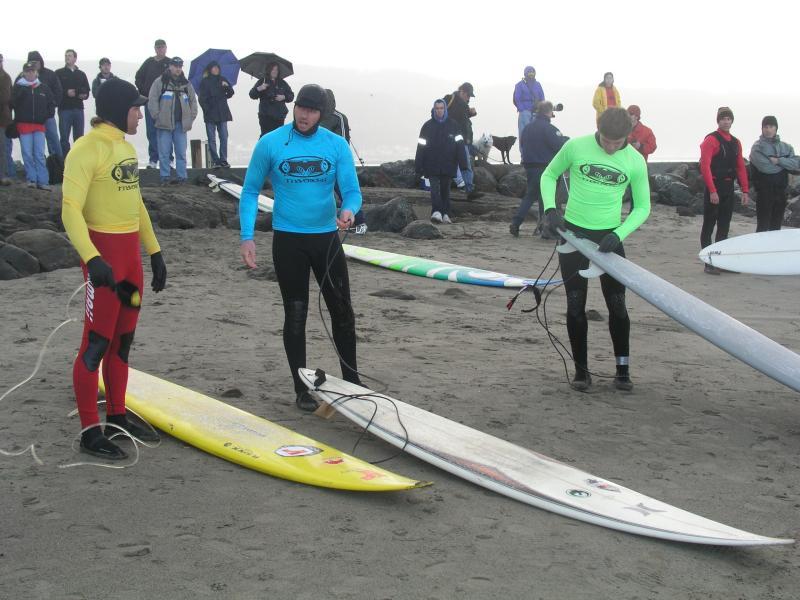 Men Who Ride Mountains
Carlos Burle is on the left - he surfed a 68' wave here in 2002, the largest anywhere in the world that year