Prev
Tuesday July 3,2007
Day 7 - Normandy to Mont St Michel

Wednesday July 4, 2007
Day 8 - Mont St Michel to Amboise

Next
Thursday July 5, 2007
Day 9 - Amboise

Wednesday morning Dusty woke up early and headed to the supermarket on the mainland, taking plenty pictures on the way. It was mostly cloudy, with very occasional sunlight breaking through, typically for a few seconds at a time, so I spent a lot of time staring at the sun and clouds, waiting for a moment of better lighting.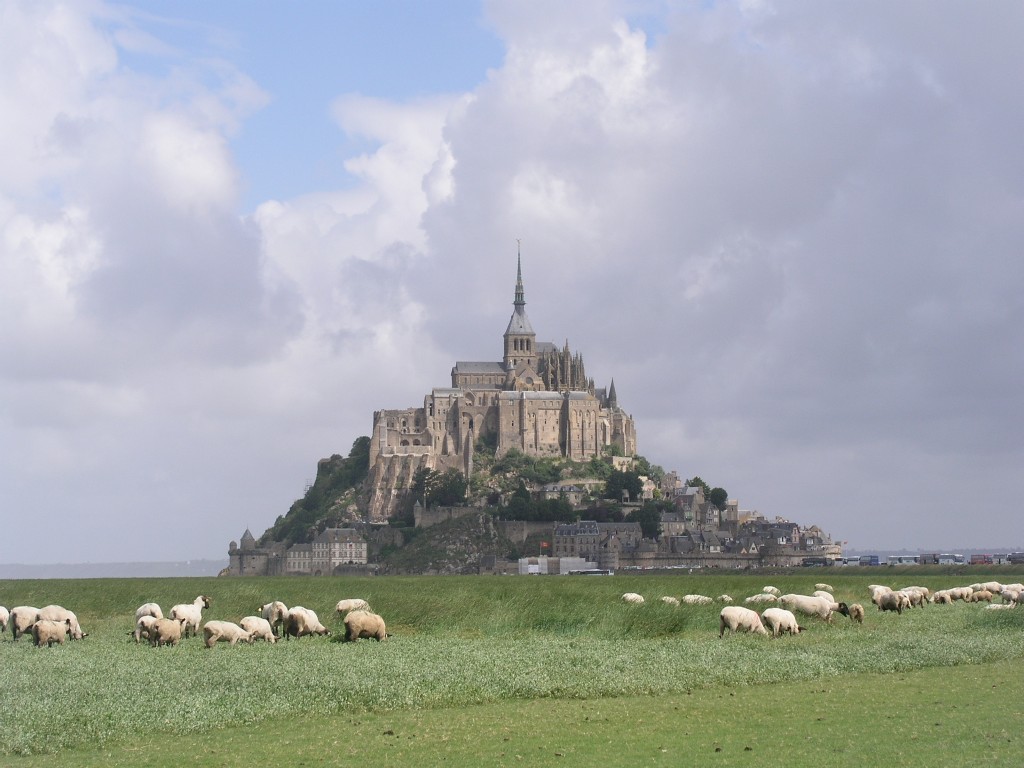 Mont St Michel - the classic picture with sheep. Notice the line of tour busses.


I bought milk and pastries, then headed back and we had breakfast – Frosted Flakes. We got organized slowly, took more pictures, and finally left Mt St Michel around 11:45. We had around a 3 hour drive to Amboise. After reaching the freeway we stopped to get a bite for lunch and to get diesel. As we left it started pouring rain on us – one of those rains you never forget. We soon drove out in front of the storm. It rained a few more times before we reached Amboise. Once there, I managed to find our B&B La Grange Chambres almost on intuition and made no wrong turns. We parked at the square, and I came back, Yveline opened up the doors, we drove around the block, she blocked traffic for me while I backed in to the driveway in their courtyard.
Yveline is a character - she's quite animated, and she's learning English quickly while apologizing because she feels her English is not good enough. We only saw her husband once - he waved from across the courtyard - I assume he speaks no English
. Our rooms were enormous and had brand new beautiful furniture (though the bed was unfortunately so hard it killed my back). All the other guests we ran into at La Grange Chambres found it in Rick Steve's France. It rained again for a little while, then we headed to Clos Lucé


Amboise was the royal residence of Francois I (1515-1547).
Clos Lucé
was Leonardo de Vinci's home for the last 3 years of his life.
Leonardo stayed as Francois I's houseguest - Francois even had a tunnel built between his
château and Clos Lucé so he could visit
Leonardo.
The inside tour was short enough to keep the kids attention, and the basement had a wonderful display of various models of Leonardo's inventions and designs. It rained while we were in the basement, then cleared off so we could explore the park with more of Leonardo's inventions. The kids enjoyed the tank, and the playground, and many other exhibits. You can not truly appreciate everything
Leonardo invented
. The kids rented a paddleboat for all of 4 euro, and successfully maneuvered up and down a narrow canal. After much deliberation we had dinner at a packed pizzeria across from the château on Rue Victor Hugo which is pretty good.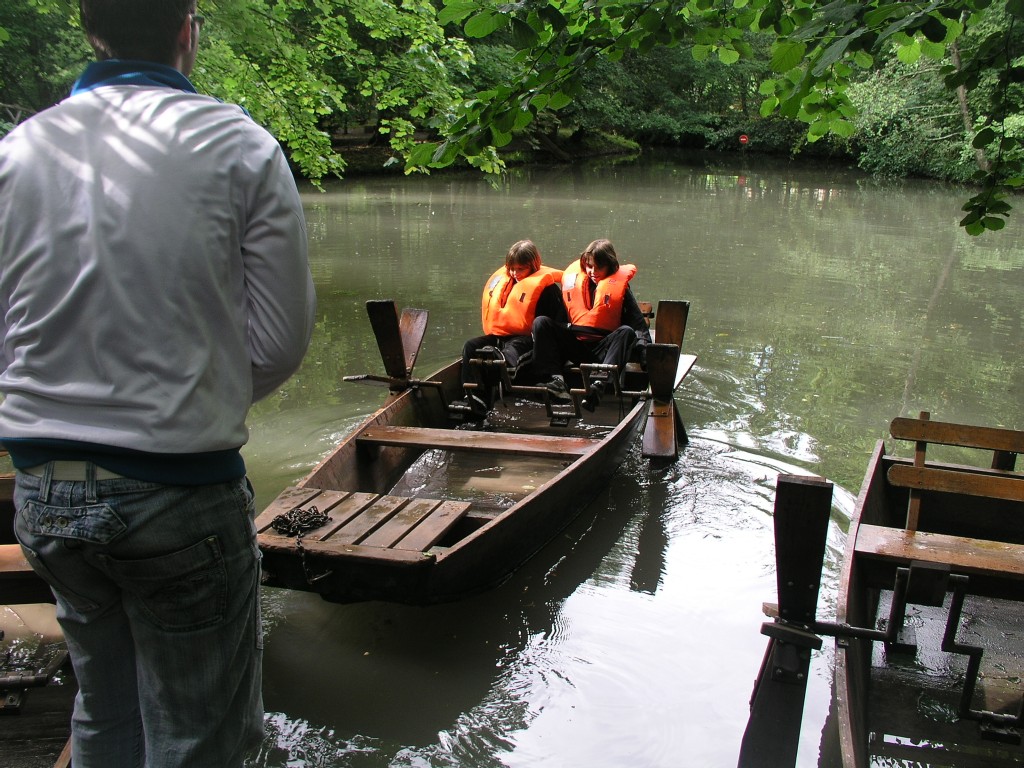 Paddleboat at Clos
Lucé
- notice the inches of water in the bottom of the boat from the day's rain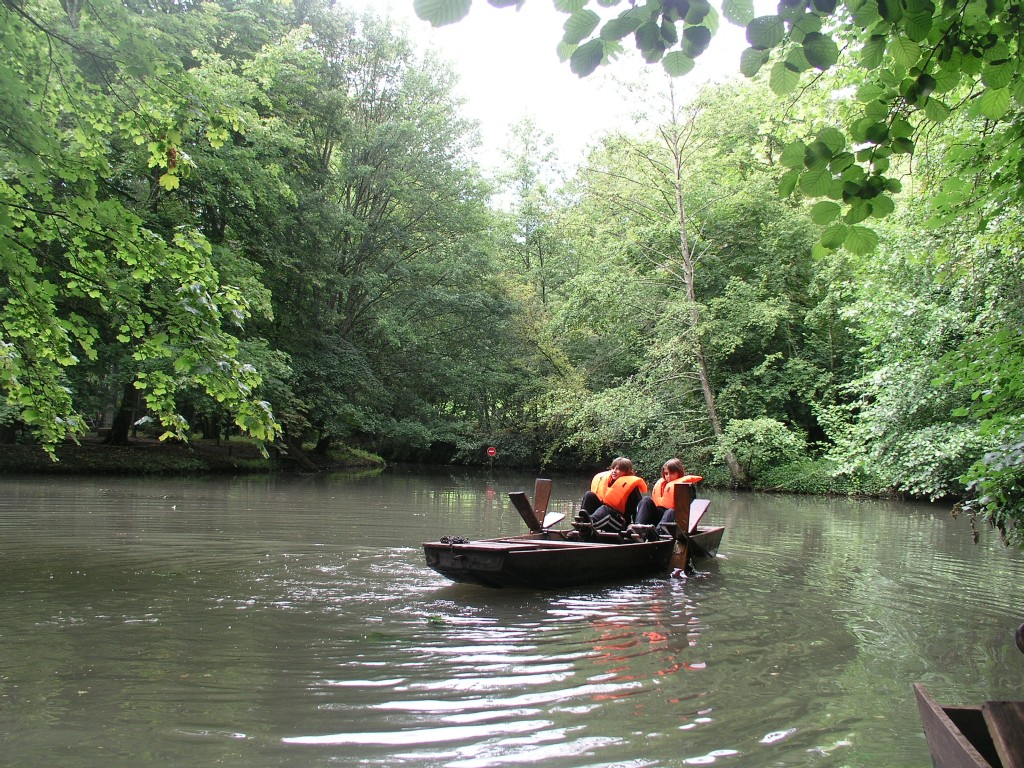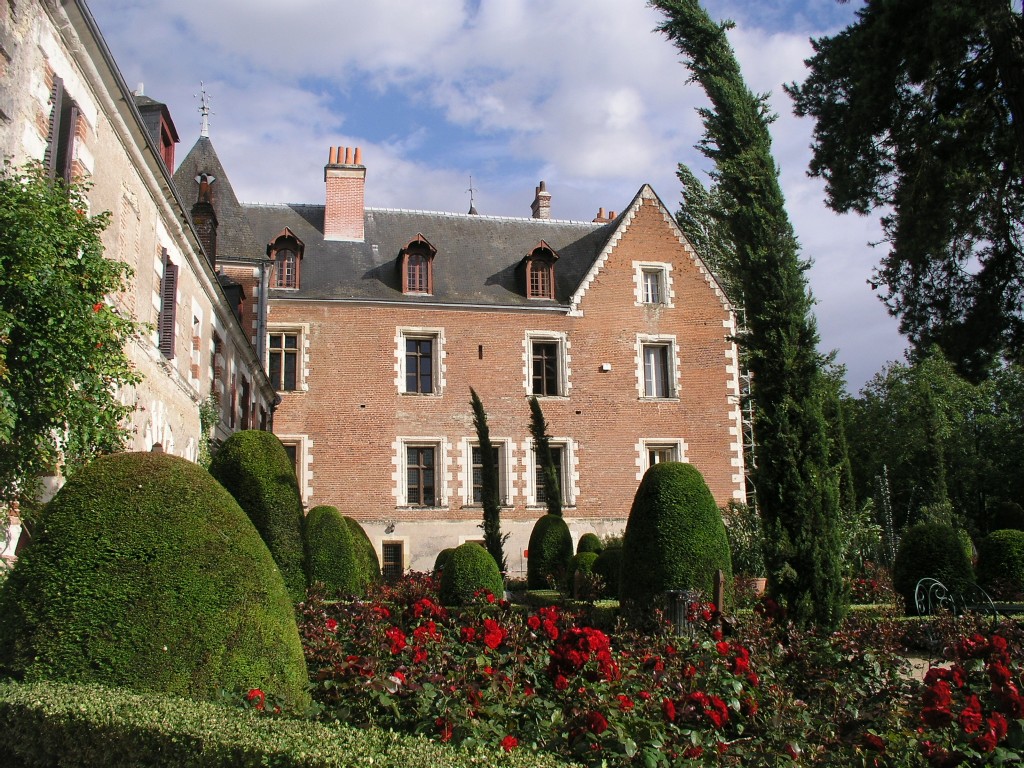 Clos
Lucé
- the tree is hiding scaffolding
Prev
Tuesday July 3,2007
Day 7 - Normandy to Mont St Michel

Wednesday July 4, 2007
Day 8 - Mont St Michel to Amboise

Next
Thursday July 5, 2007
Day 9 - Amboise