Prev
Thursday July 5,2007
Day 9 - Amboise

Friday July 6, 2007
Day 10 - Amboise to Chinon

Next
Saturday July 7, 2007
Day 11 - Chinon to Beynac-et-Cazenac

Friday morning we once again had breakfast at Les Granges, then loaded the car and headed down the Loire Valley. As we left Amboise the skies cleared, giving up our first mostly sunny day since we arrived in France.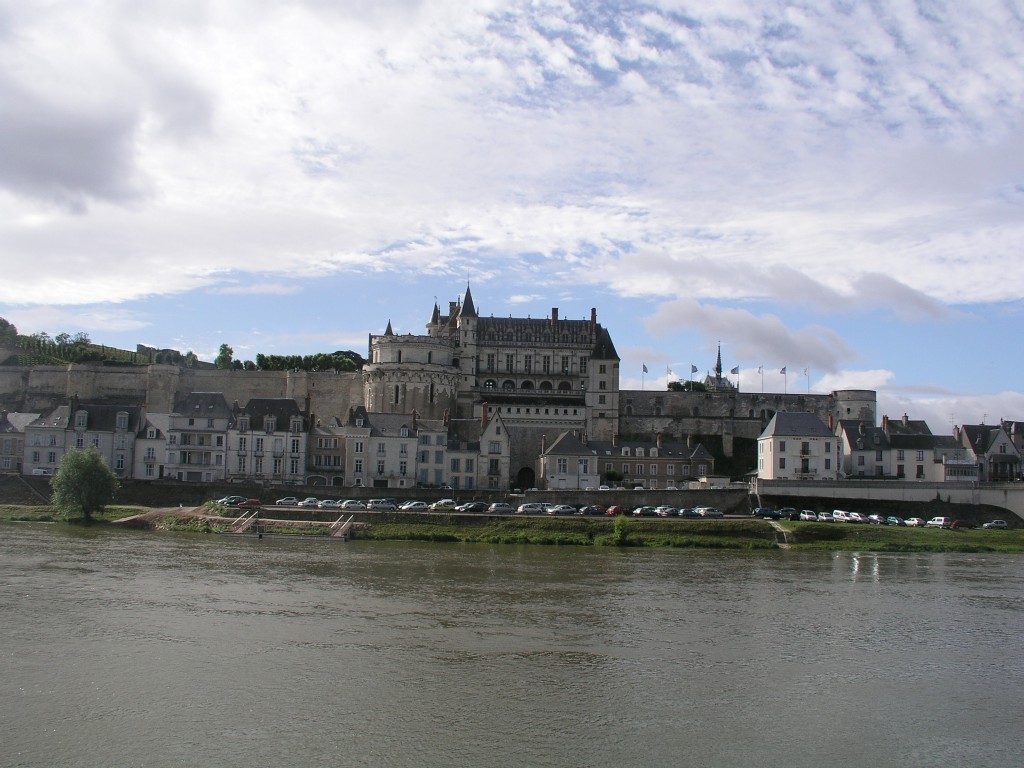 Amboise, from L'Ile D'Or on the Loire River - we never did tour the
Château

We arrived first at Villandry, which was built by France's finance minister in 1536. We decided to tour only the gardens, since the château is not supposed to be very impressive. The gardens are the best we had ever seen (but we had missed Versaille). We spent about an hour walking around the astounding gardens – the kids especially enjoyed the maze and the huge fish in the moat.

Click here for a panoramic picture of Villandry.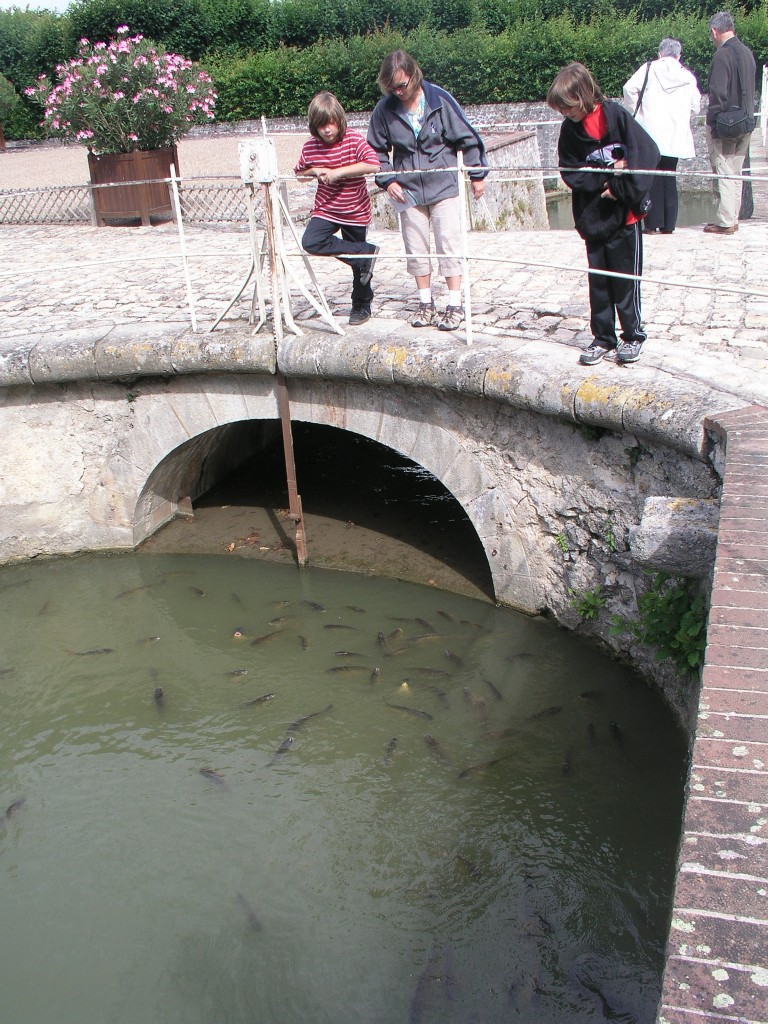 The Villandry moat featured lots of large fish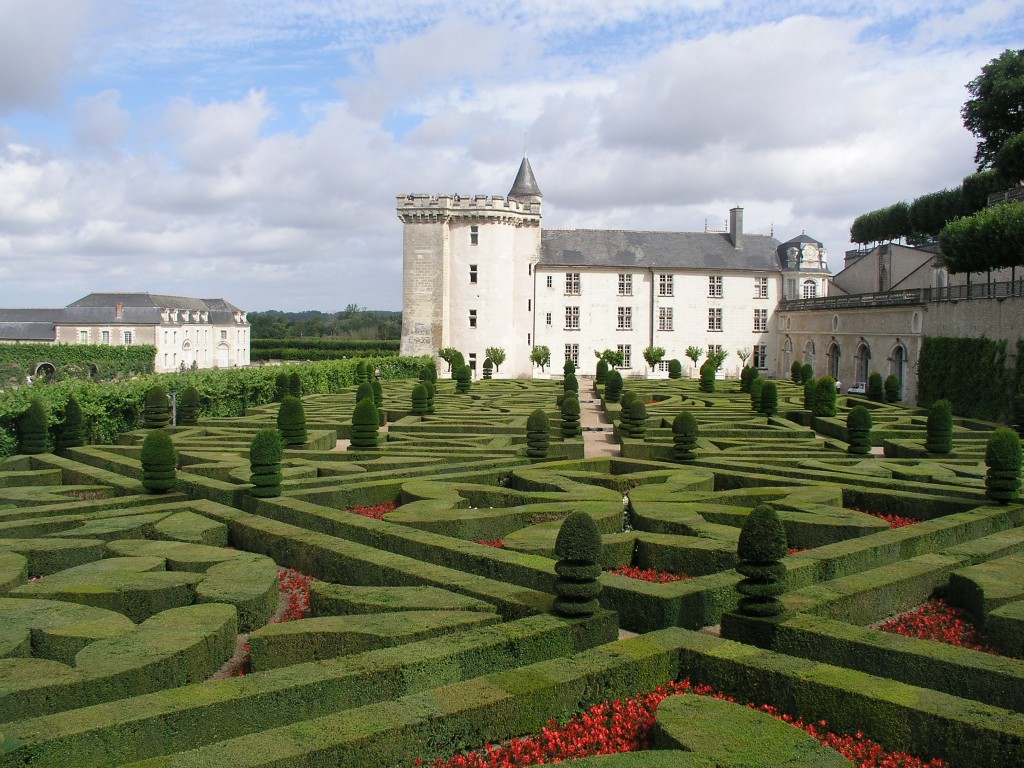 Villandry - The Love Garden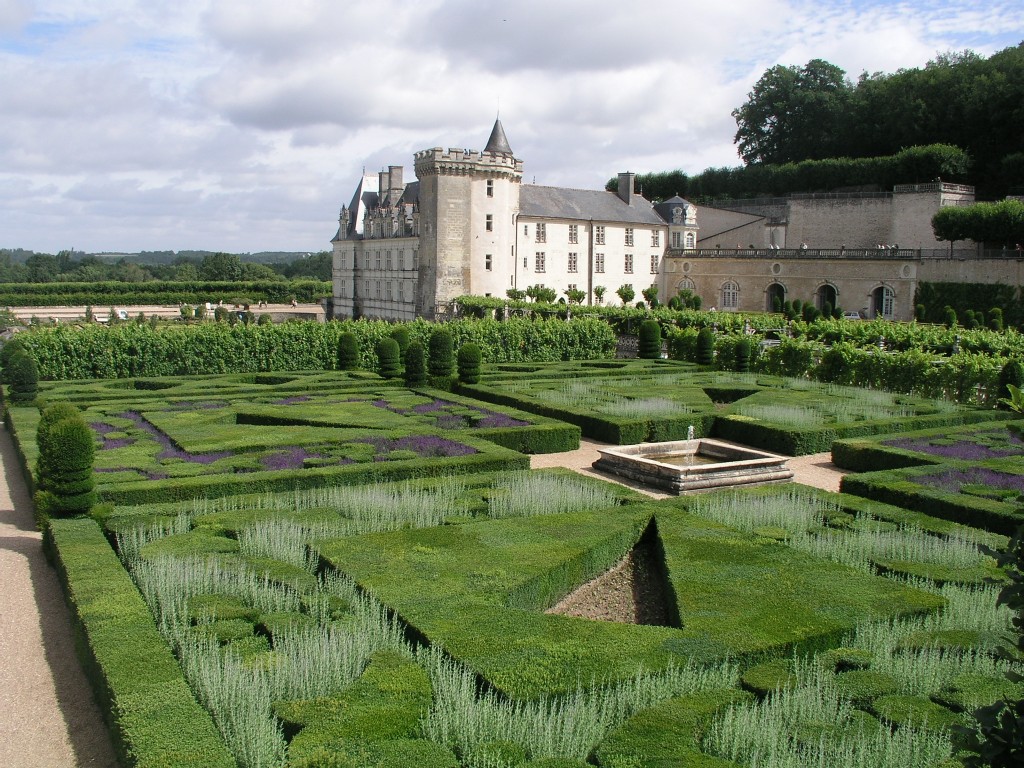 Villandry - The Music Garden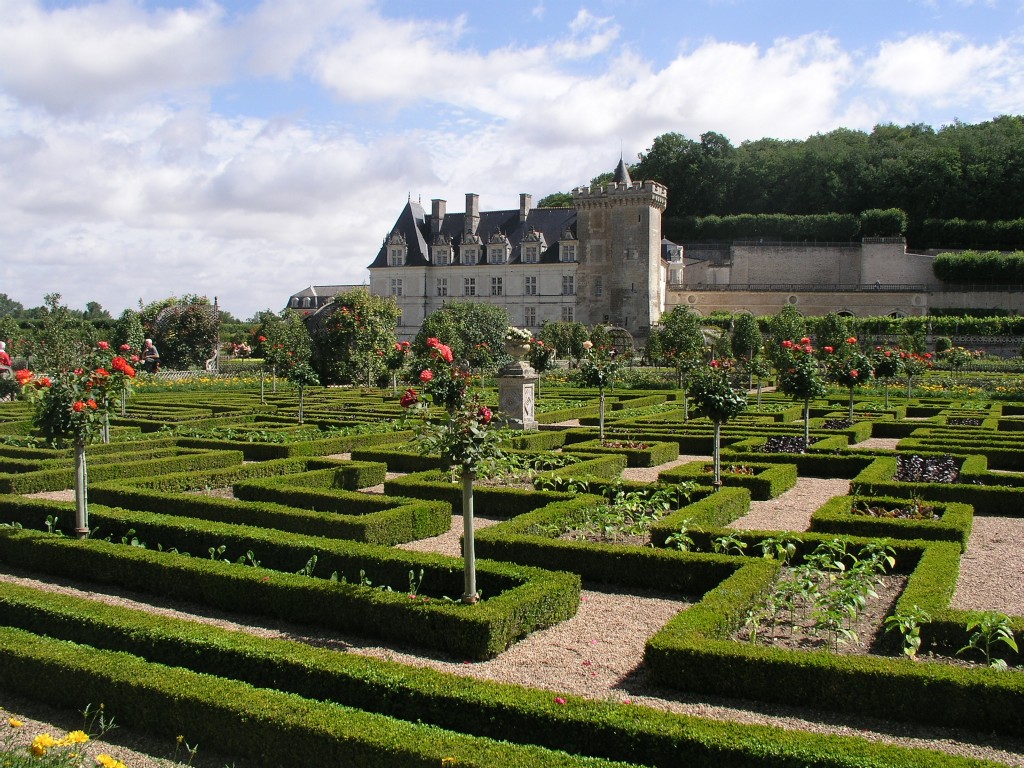 Villandry - The Vegetable Garden


We then headed to Langeais, which was reasonably interesting primarily because it had an authentic drawbridge (that I didn't get a picture of) and the self guided tour walks along the entire length of the parapets on top. On December 6, 1491, King Charles VIII married Anne de Bretagne of Brittany to join Brittany to France.
Anne went to live at
Clos Lucé, which we had visited on Wednesday July 4.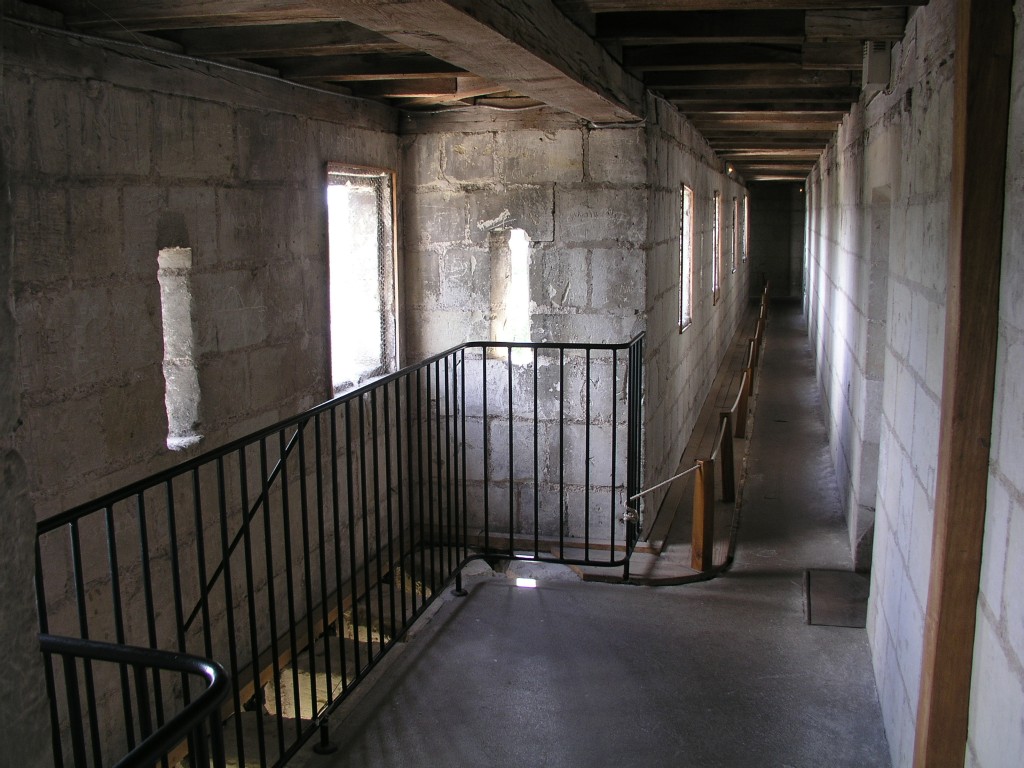 Langeais - Parapets
Most of the parapets were covered with wood so you wouldn't fall through the holes, but these holes were exposed.
These are the holes where they dropped boiling oil and other nasty things on invaders.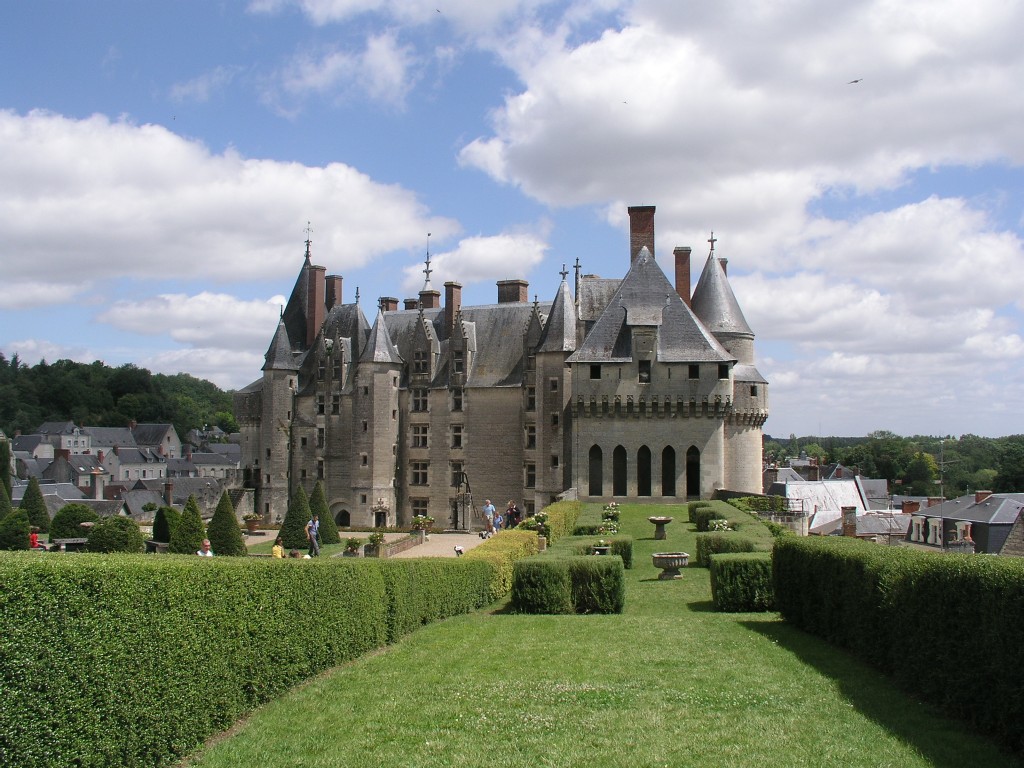 Langeais, from the rear. It wasn't nearly as well protected from the rear.

We then headed to Azay-le-Rideau, had lunch, and quickly toured the château. The grounds were disappointing to Dusty, since the grass had plenty of weeds, were not terribly well maintained, and the river Indre was full of algae – it was not nearly as picturesque as he had hoped.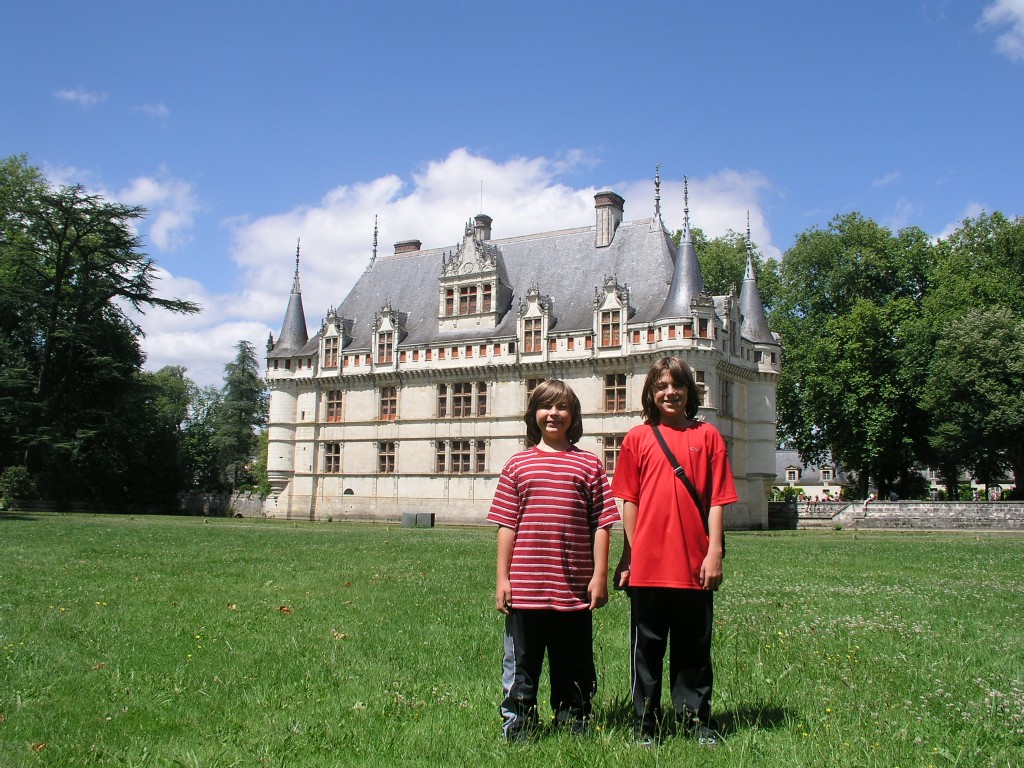 Azay-le-Rideau

We then drove to Chinon, found our Hotel Agnes-Sorel, checked in, and took a brief break. We were in the annex - our rooms were fine, and surrounded a nice courtyard. We then walked across the bridge to see get a good view of (and pictures of) the town.

The fortress of Chinon was built in the 12th century by King Henry II, and it was long the capital of France. His son Richard the Lionheart was killed there in 1199. In 1492 during the Hundred Years War, Joan of Arc appealled to King Charles VII in Chinon to take the throne back from England.

The ruins of the château are being rebuilt, it they look pretty awful with scaffolding everywhere. Dusty and CJ went up to see the château, and Kathy and Robby went back to the room. We hiked to the top of the hill to find the entrance to the château, then ended up hiking nearly all the way back down the other side, since the temporary entrance is now in the moat. Once inside we found even more restoration – nearly the entire site is being redone. We were the last tourists to leave that day. On the way out one of the workers told us the restoration would take two years. Considering they have been planning the restoration for several years, I suspect completing the restoration will take at least two years.

Click here for a panoramic picture of Vienne River Valley from the Chinon château ruins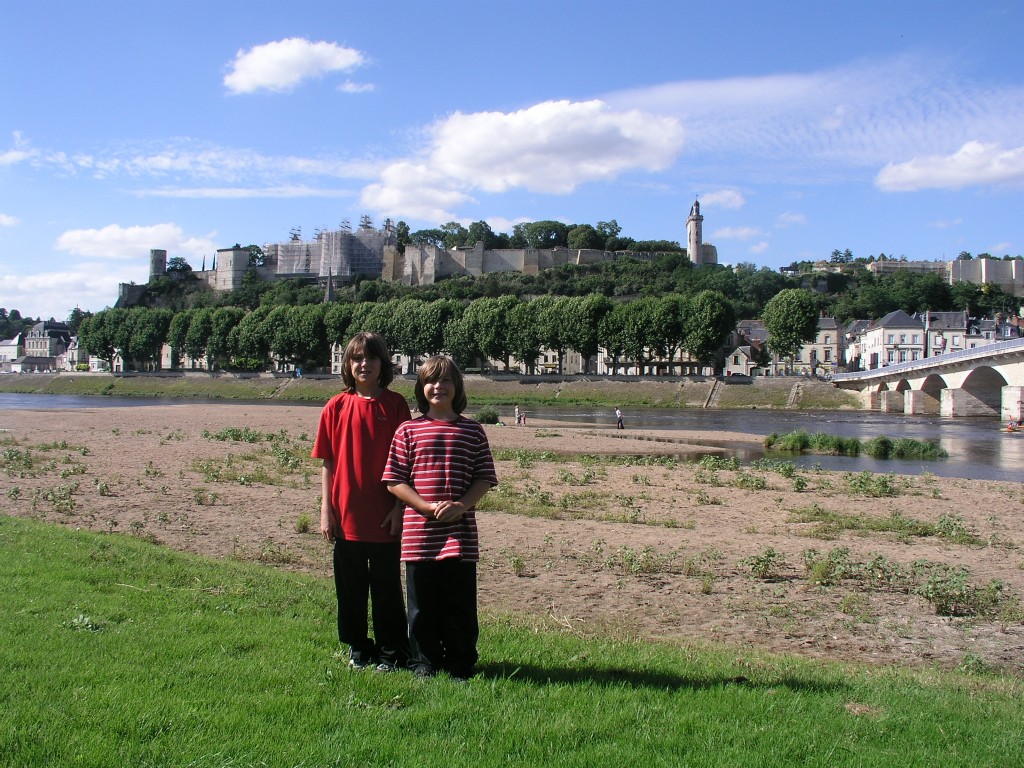 Chinon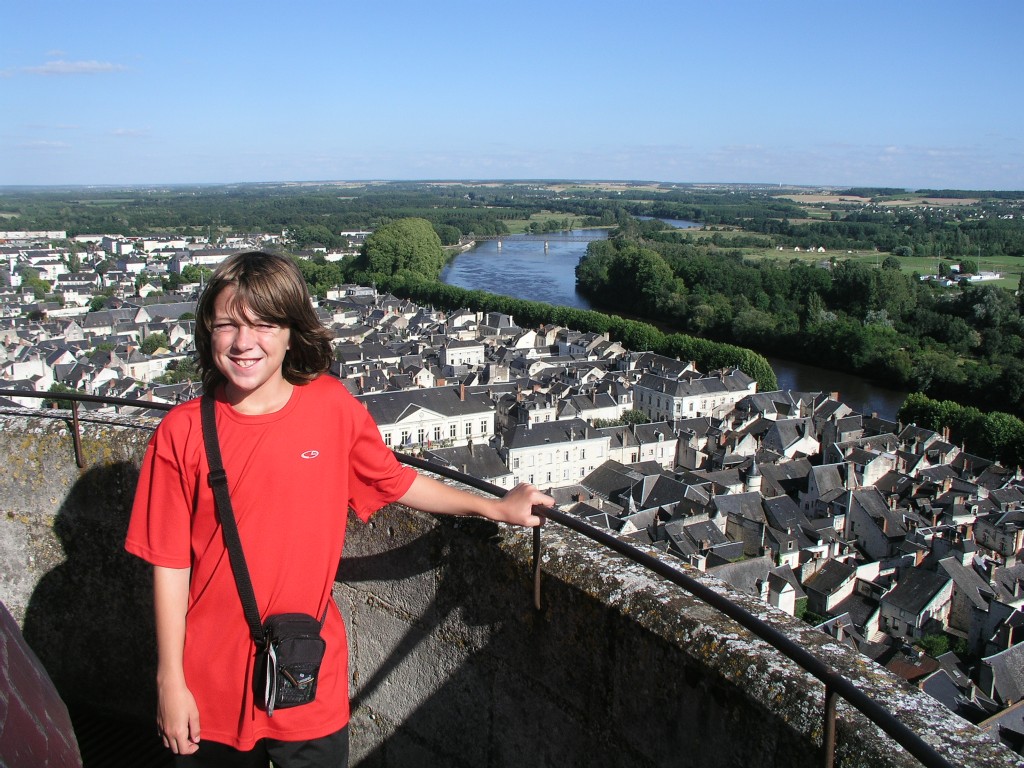 Chinon - from the Clock Tower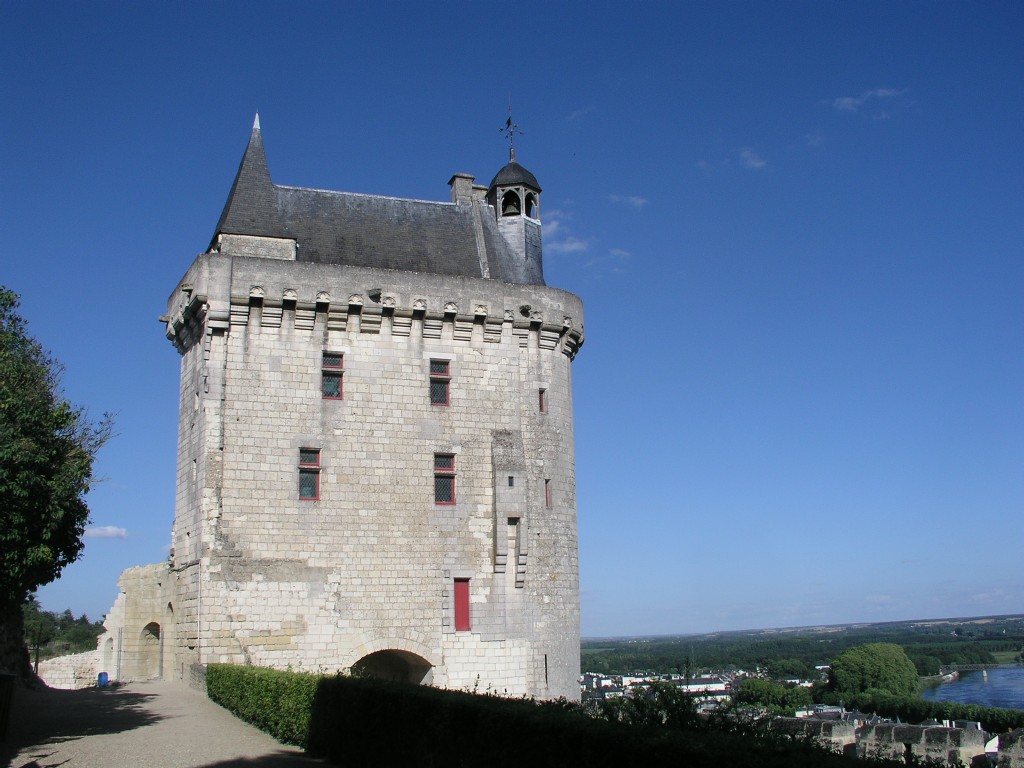 Chinon - Clock Tower
Prev
Thursday July 5,2007
Day 9 - Amboise

Friday July 6, 2007
Day 10 - Amboise to Chinon

Next
Saturday July 7, 2007
Day 11 - Chinon to Beynac-et-Cazenac