Since Half Moon Bay is the pumpkin capital of the world it should come as no surprise that we take Halloween very seriously. Each year the parents of on our street get together and take the kids trick or treating en masse. First we go up and down our own street. Since our street is a quiet dead end street with no street lights, almost no one else comes trick or treating on our street. As such the neighbors look forward to seeing the kids from their own street, many of them give our kids ridiculously large bags of candy since they know that no one else will be coming that night.
Once we've finished our street we head out into El Granada, drinks in hand, having quite a time of it.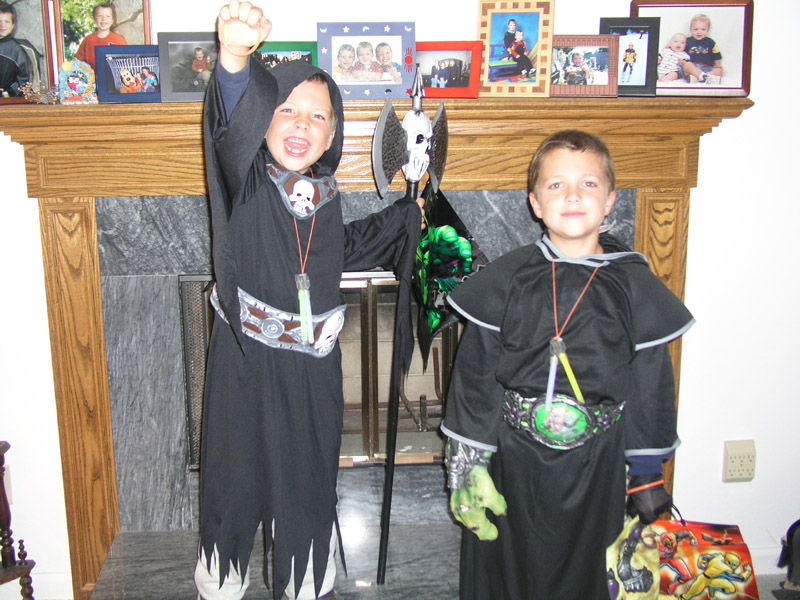 Robby (nearly 7) as a hooded guy with an axe and CJ (8-1/2) as a mutant alien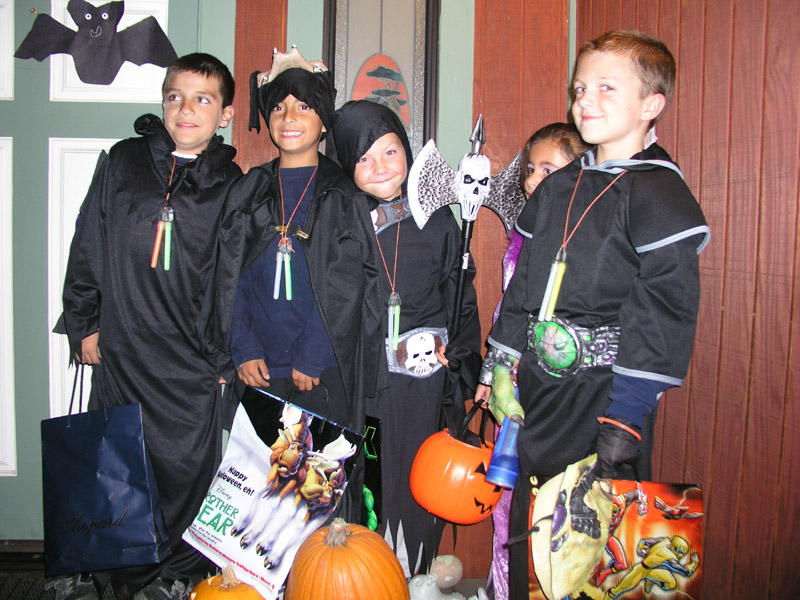 Ernesto, Henry, Robby, Clara, and CJ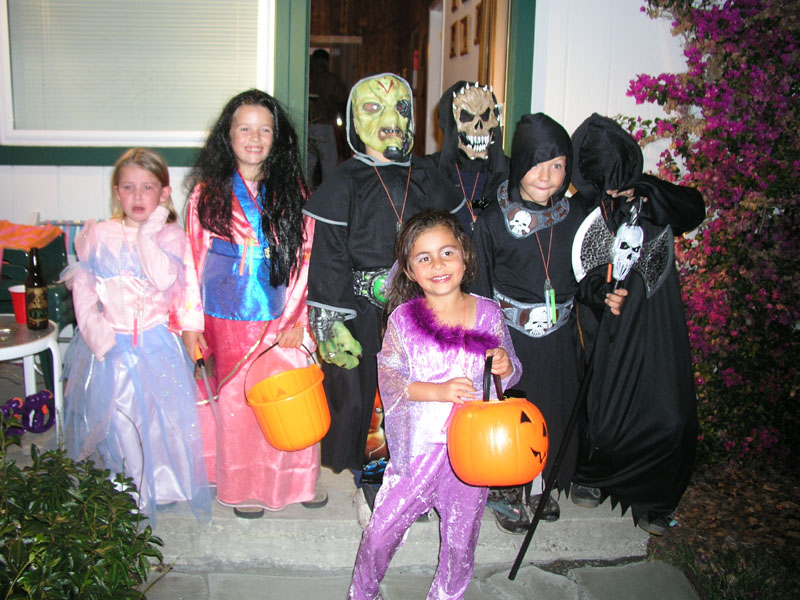 Kimmie, Amanda, CJ, Henry, Robby, Ernesto, and Clara in the foreground.