Bob and Karin joined us to go camping in Upper Pines the weekend of August 8, 9, and 10, 2003. Lots of snow in the Sierra during the winter of 2003, so we were able to spend one day rafting the Merced. Typically the rafting season ends in June.
Dusty heard a noise in the middle of the night and went out to investigate. When he turned on his flashlight, there was a black bear about 15 feet away. It immediately ran off. Dusty used the beam of his flashlight to chase the bear to the next loop up the campground, making it someone else's problem.
We spent the second day of the weekend lounging by the Merced while the kids played in the river.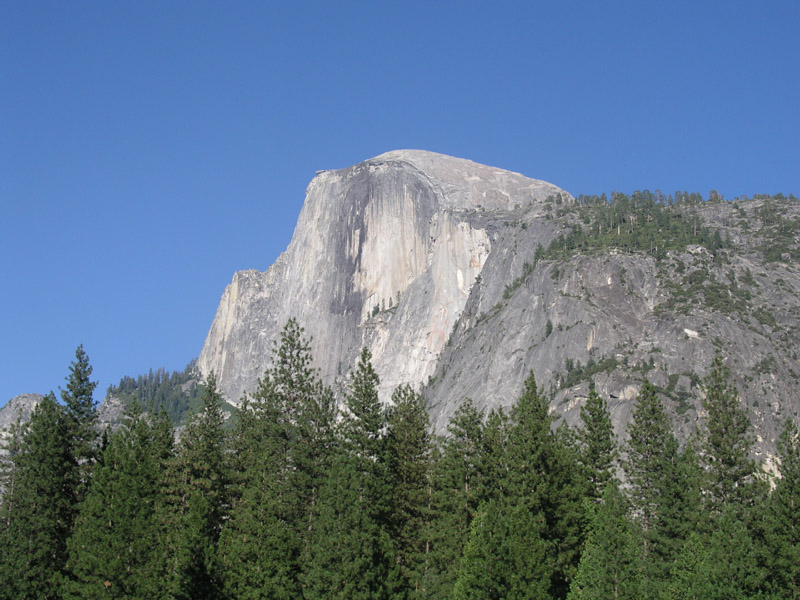 Half Dome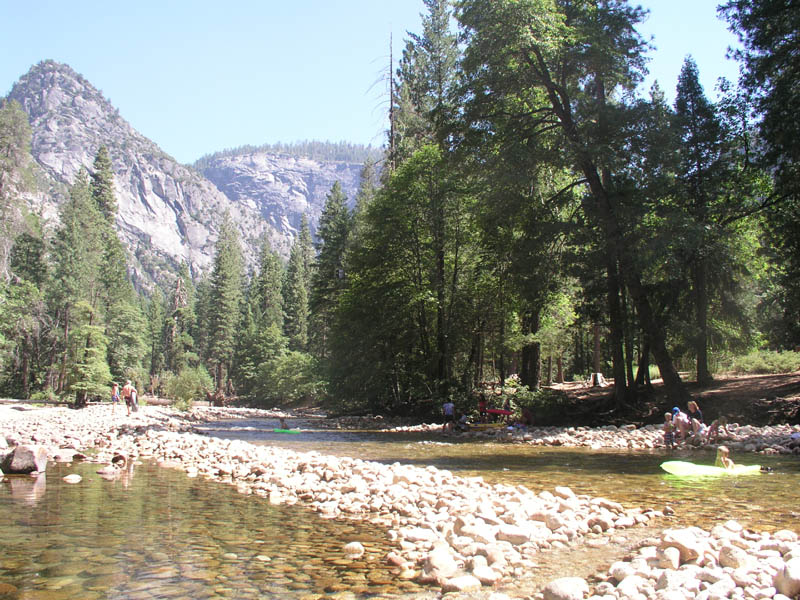 Robby and CJ are on the green rafts.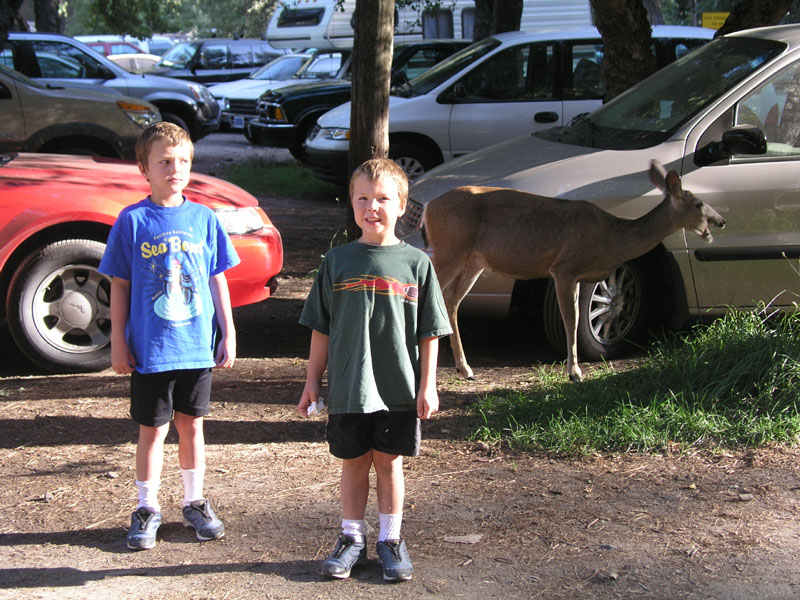 Curry Village parking lot, one of the easiest places to find a deer.