Previous
Friday August 8, 2008
Day 14 - Grinell Glacier Hike

Saturday August 9, 2008
Day 15 - Many Glacier to Apgar

Next
Sunday August 10, 2008
Day 16 - Highline Trail Hike
We decided to take the long way back to Apgar Village, all the way around the park. I wanted to see East Glacier Lodge, and the rangers had told me Two Medicine was worth visiting. Two Medicine was ok but nothing special, at last compared to the rest of the part we'd seen. The road between St Mary and Two Medicine was really slow windy, and I later decided I'd burned up the brakes on the Sienna on that stretch of road.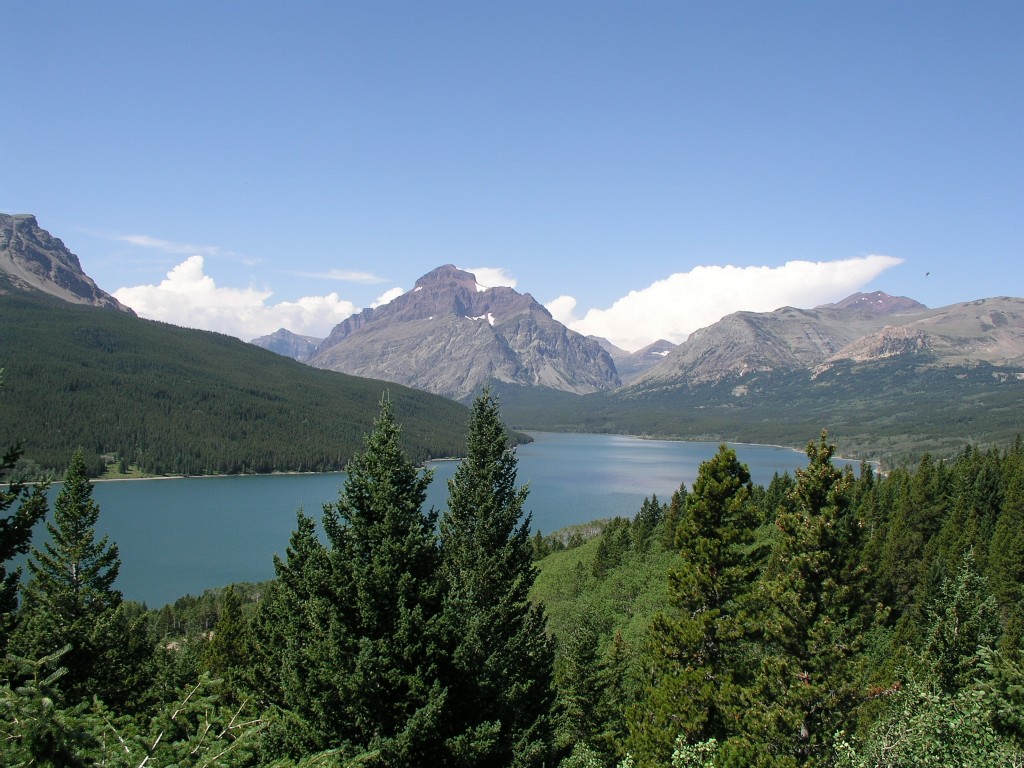 Two Medicine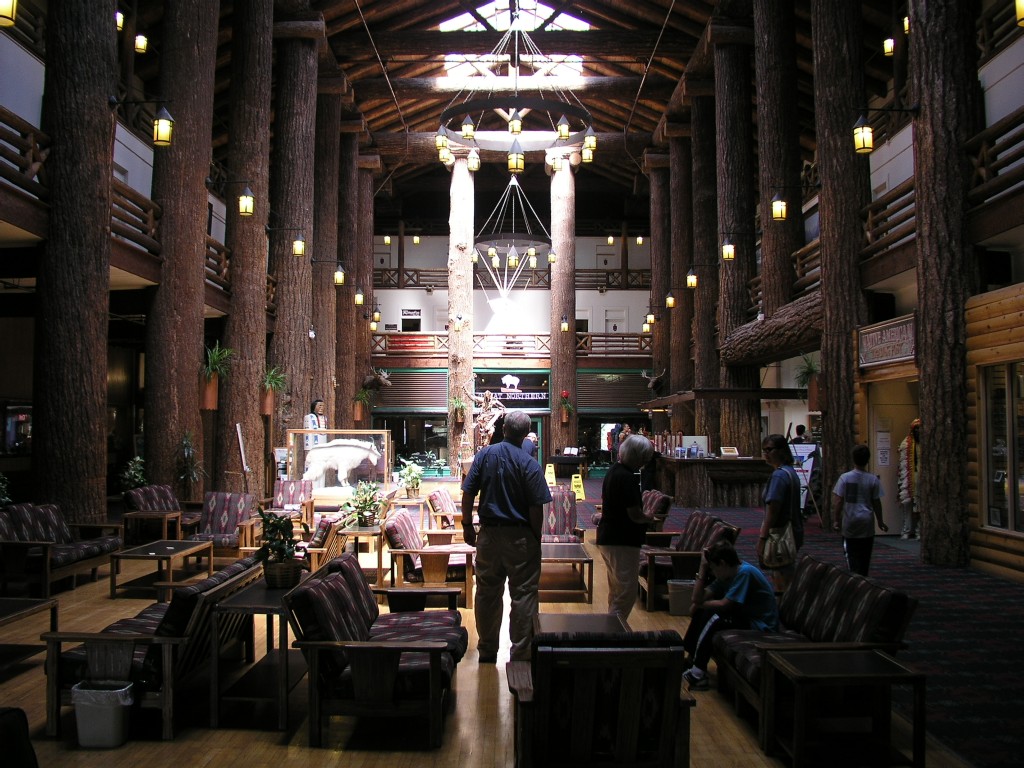 East Glacier Lodge
We had a picnic lunch outside the East Glacier Lodge. It threatened to rain on the way back to Apgar but never really openned up.
Saturday afternoon I asked the ranger at the Apgar ranger station for where I should go for a 'stunning' hike. I told her about the hike's I'd already been on, and she suggested the Highline Trail and the Swiftcurrent Overlook. Last year they started running free shuttle service between Apgar and Lake Mary. She recommended driving to the Loop trailhead, then shuttling to Logan Pass, so when you're done hiking your car is waiting for you. I could have shuttled all the way from Apgar to the Loop, but due to schedule changes during the day I would have had to take 2 shuttles home after I was done hiking, and I strongly suspected the last thing I would want to do would be to deal with the hassle of waiting for 2 different shuttles... so I drove.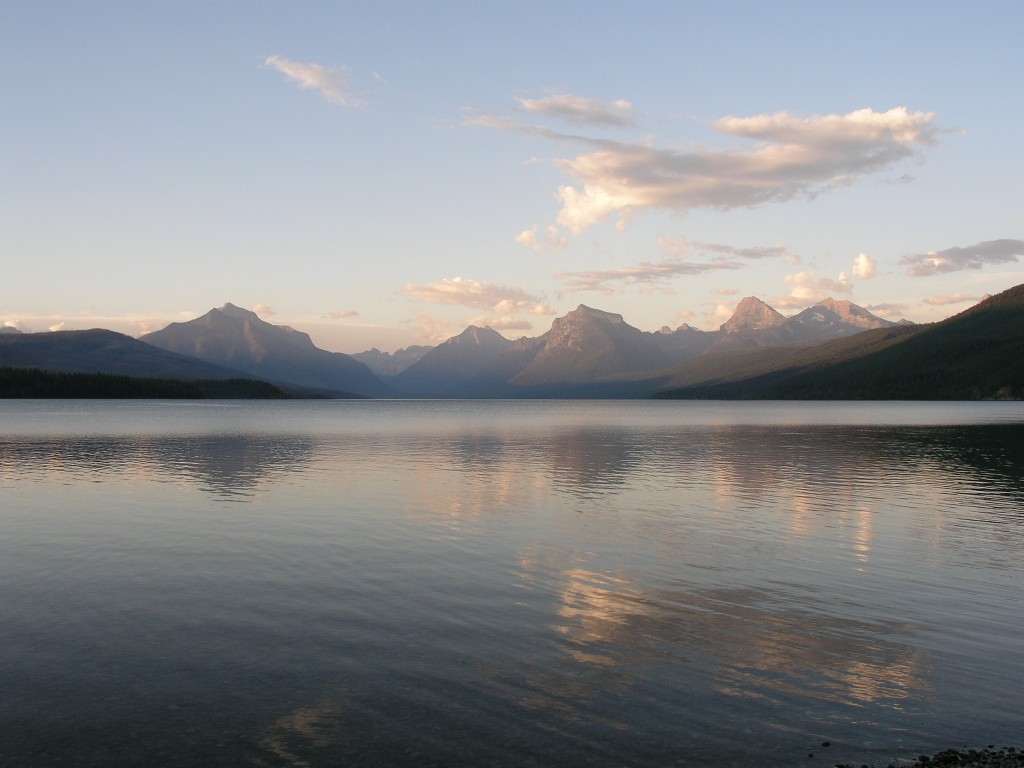 Sunset at Apgar Village
Previous
Friday August 8, 2008
Day 14 - Grinell Glacier Hike

Saturday August 9, 2008
Day 15 - Many Glacier to Apgar

Next

Sunday August 10, 2008

Day 16 - Highline Trail Hike