Prev
Introduction

Saturday July 26, 2008
Day 1- El Granada to Jackpot, Nevada

Next
Sunday July 27, 2008
Day 2 - Jackpot, Nevada to Jackson
When we were in Reno in 2006 the kids loved Circus Circus and were looking forward to seeing it again - it is about the only memorable thing to do on a long day of driving. We had lunch at the buffet and let the kids pick a few games. We bought a bucket of rings for the ring toss game, where you toss a small plastic ring onto a large mass of soda bottles, trying to get the ring on a bottle. CJ managed to win the game, winning a bear almost as big as he was. It was a challenging finding a place for the bear in an already full minivan.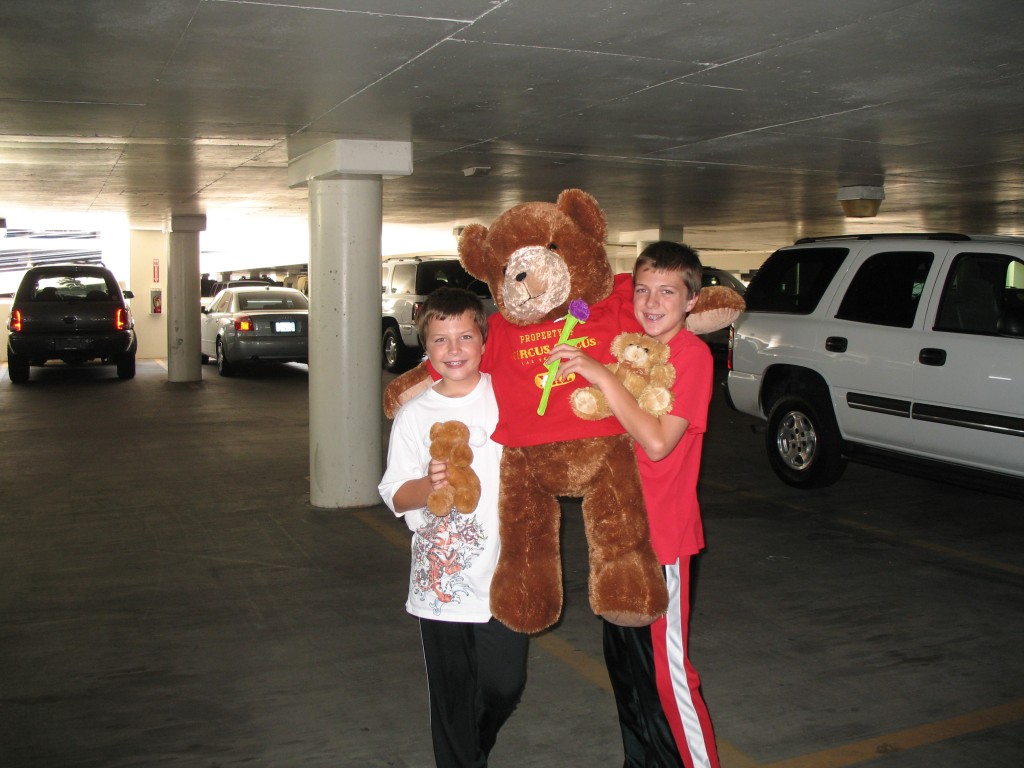 We managed to drive the 400 miles from Reno to Jackpot in around 5 hours and 15 minutes, setting a new land speed record for a minivan with a driver over 40.

Prev
Introduction

Saturday July 26, 2008
Day 1- El Granada to Jackpot, Nevada

Next
Sunday July 27, 2008
Day 2 - Jackpot, Nevada to Jackson