Previous
Introduction


Saturday July 31, 2010
Rafting the Merced

Next
Saturday September 4, 2010
North Dome Hike

We didn't leave until 1:30 Friday afternoon, which was probably the latest we've ever started, and then for some still unknown reason Dusty started driving north over Devil's Slide and didn't realize he was going the wrong way until we were in Pacifica. This detour only added around 20 minutes to the trip. Traffic was awful driving up Friday night. When we got Curry Village we ran into a bear jam.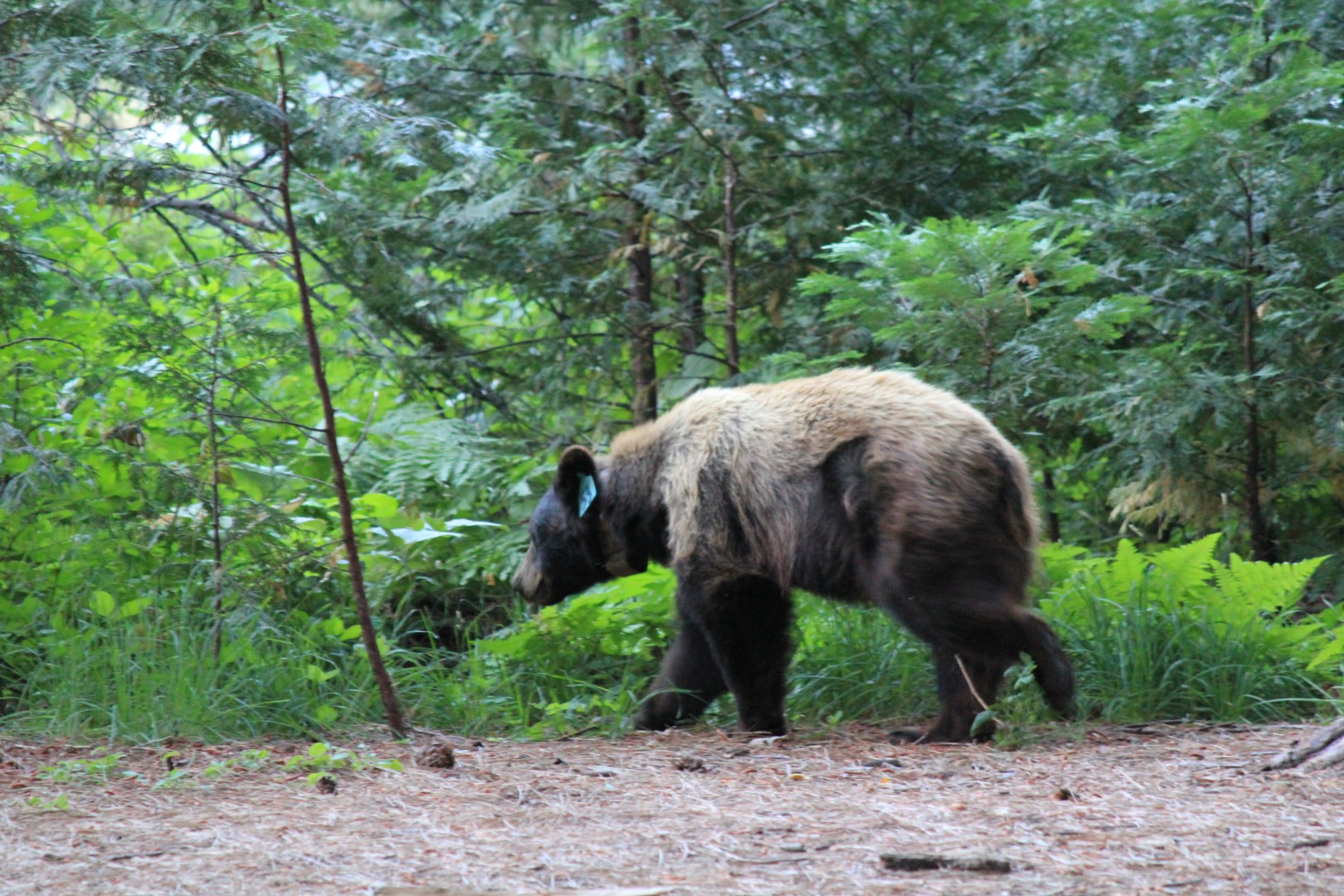 Bear between the Curry Village parking lot and the road

We met Kent, Rita, Bodie and Andrew at the campsite. They were finishing up a weeklong trip in the Sierra Nevada.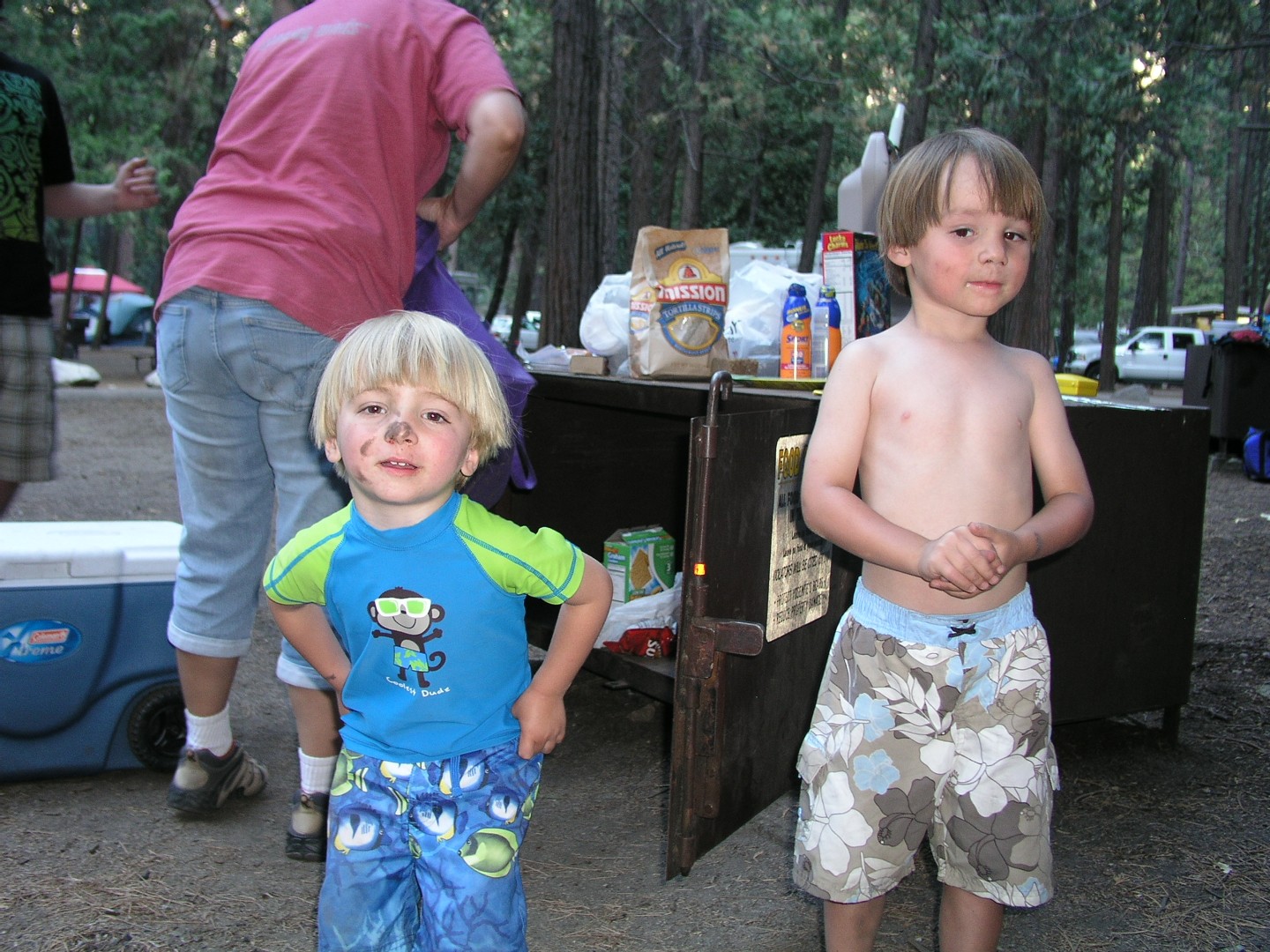 Each year go camping in Yosemite once, and nearly every year we raft down the Merced. Bodi and Andrew were too young to go rafting. Saturday we walked over to the place where you rent rafts and got in line. We then noticed a small sign - one hour wait from this point. We have never had to wait more than 15 minutes or so before. The line didn't move at all for 10 minutes, so finally I asked one of the employees what was up. They said that some idiot bureaucrat (my words, not hers) with the park service had decided that there could be no more than 100 rented rafts on the river at any given time to protect the river. Thus everyone gets to wait an eternity in line for a raft. I indicated I was going to complain to the appropriate authorities, and she said 'oh no, don't do that, they're trying to close down the river to rafting entirely.' So we waited.... at least an hour... Amazingly no one else asked why we were stuck in a line that was not moving, so I made a point of telling the others in line of the new and stupid rules. Once we finally got a raft we had a pleasant time on the river.

Last year we learned the hard way 'do not try to drive over to the rafts; there is no parking and you can't get back into the campground easily either'. This year's rafting lesson: get there when it opens.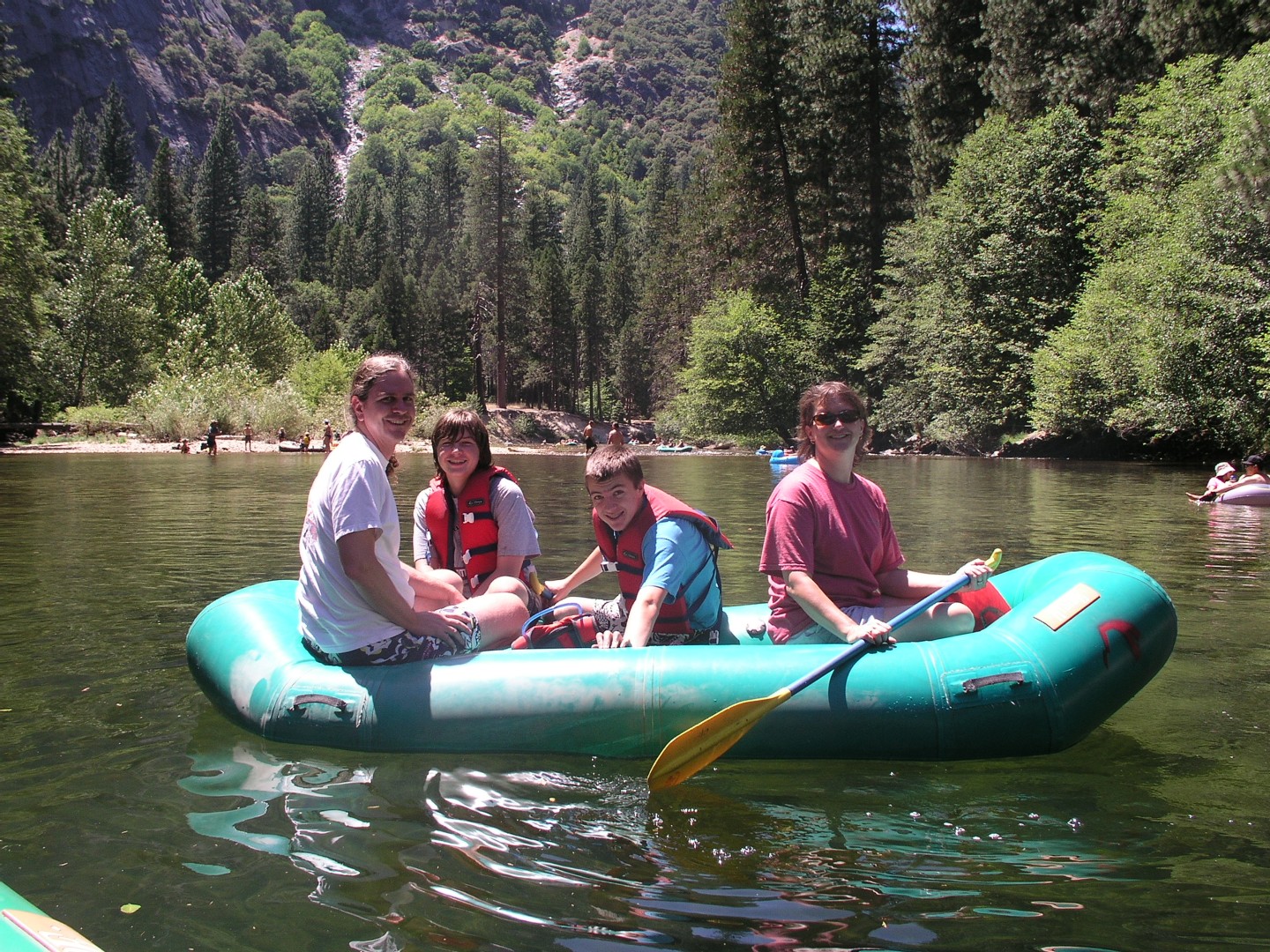 Previous
Introduction


Saturday July 31, 2010
Rafting the Merced

Next
Saturday September 4, 2010
North Dome Hike