Previous
Introduction



Saturday July 23, 2011
Tuolumne Meadow


Next
Sunday July 24, 2011
May Lake
We had 4 nights reserved in
Tuolumne Meadow campground.
Tuolumne doesn't reserve specific sites - half the number of campground sites are for reservations, and half the campground is
first come first served. When we arrived we wanted something close the the river but they of course had nothing available - they suggested a couple of sites near the store and the road. We were pleasantly surprised that the road noise was minimal, as the trees muffle the sound, and I knew there would be almost no traffic after dusk.
It was great being able to walk one minute to the store to easily buy ice, firewood, or whatever else we wanted. But being that close to the meadow - and sunlight, which is very important when it is early in the morning and literally freezing - was best.


Click here for a 360 degree panorama of Tuolumne Meadow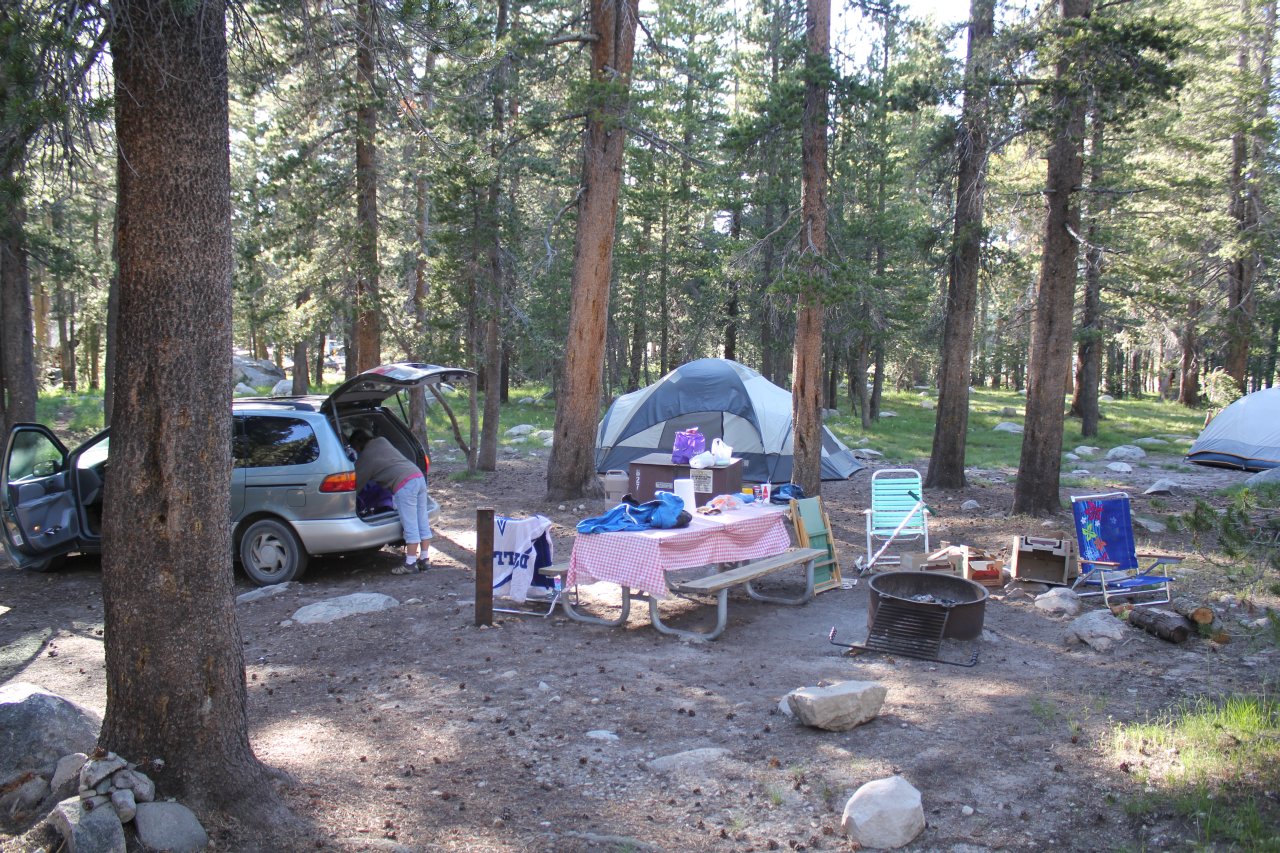 Site B-27 - kind of rocky and not very flat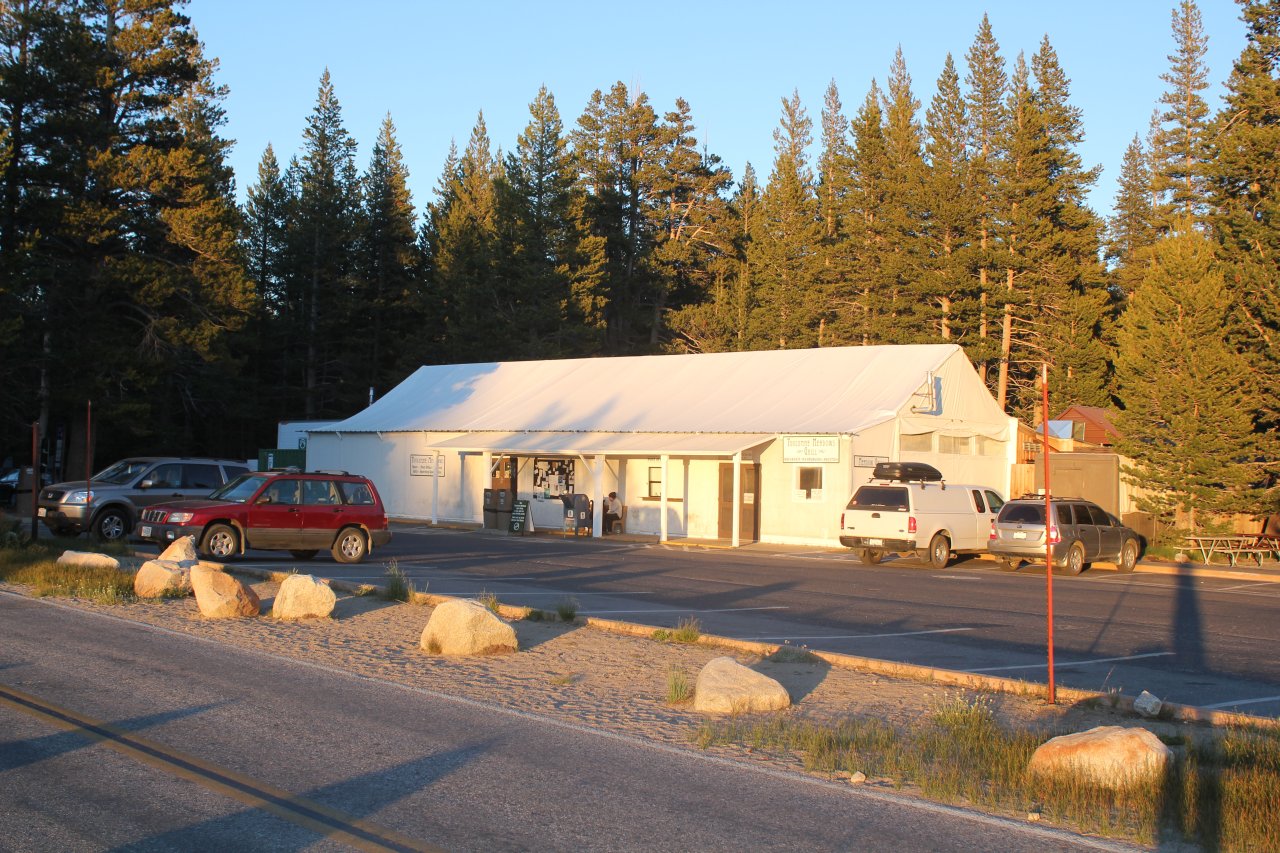 Dusk at the Tuolumne Meadow Story, Post Office, and Grill.
Many people who hike the John Muir Trail mail themselves supplies, which are then waiting for them at the post office here.

Previous
Introduction


Saturday July 23, 2011
Tuolumne Meadow


Next
Sunday July 24, 2011
May Lake