Previous
Thursday June 28, 2012
Vernazza, Florence, and Rome


Friday June 29, 2012
Rome - Pope Benedict, Trevi Fountain, Cappucian Crypt, Spanish Steps, Pantheon


Next
Saturday June 30, 2012
Rome - Vatican Musem and St Peters


We had three full days (and four nights) in Rome - Friday, Saturday, and Sunday. Sunday the Vatican museum is closed. Saturdays are crowded at the Vatican museum. This left us with Friday, so we decided to try to see the Vatican on Friday June 29.

When we arrived at the Vatican we saw a large crowd in St Peter's Square, saw a few jumbotrons, and eventually were told that the Vatican museum was closed due to a religious holiday that was later learned is the Feast of St Peter and St Paul. (Had we paid much closer attention to Rick Steve's guides we would have found this relatively obscure holiday listed.) Tour guides were telling everyone that it would be nearly impossible to get into the Vatican on Saturday since it was closed on Friday. We foolishly listened and bought a tour package for Saturday (which we then had fully refunded on Saturday after a real hassle)

Eventually the mass let out and priests and nuns from around the world exited St Peter's Basilica and entered St Peter's Square. I began to wonder if perhaps the Pope would address the crowd, and sure enough we eventually saw them open the windows in his apartment, put out a tapestry, and the Pope spoke..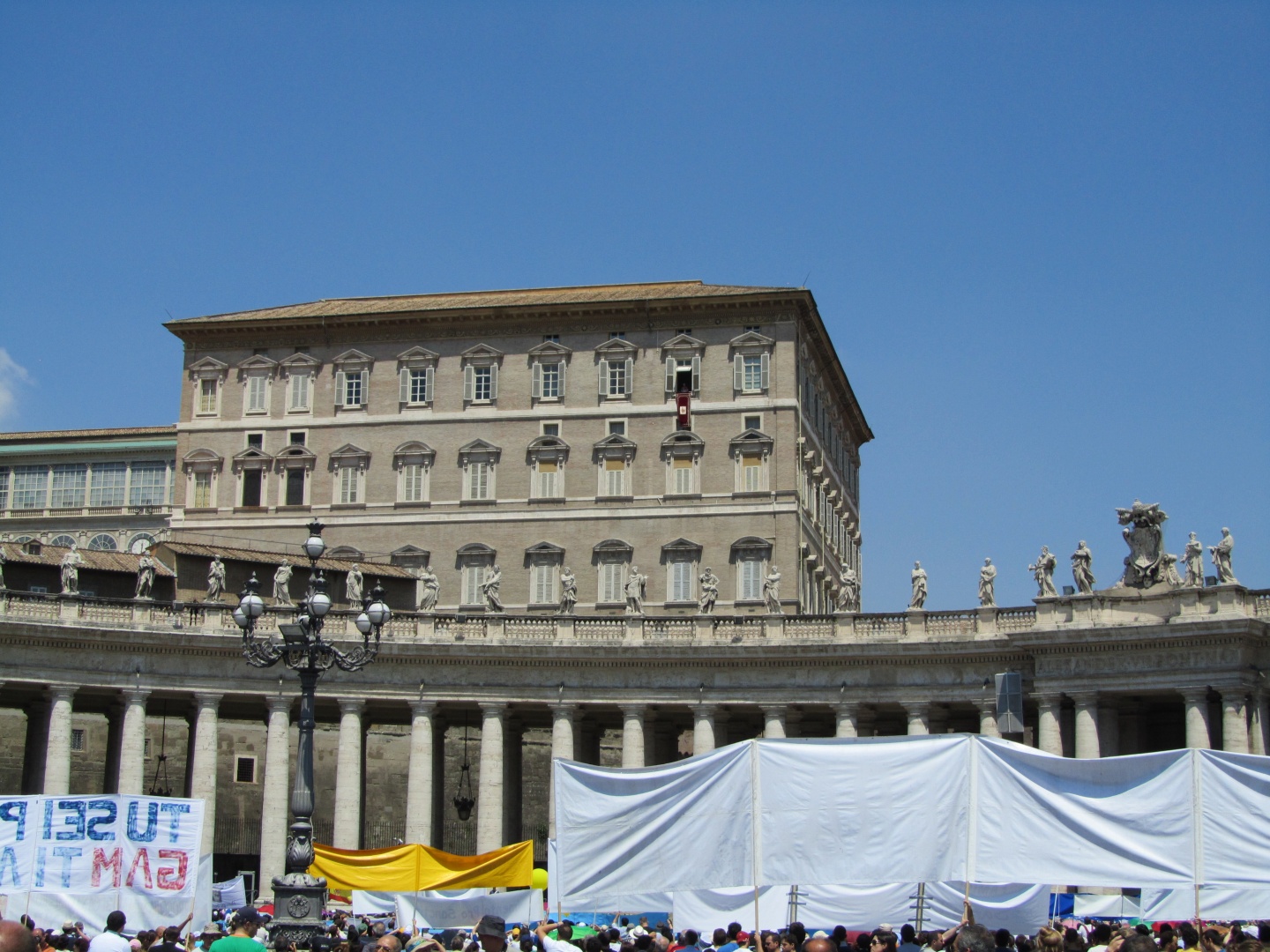 Pope Benedict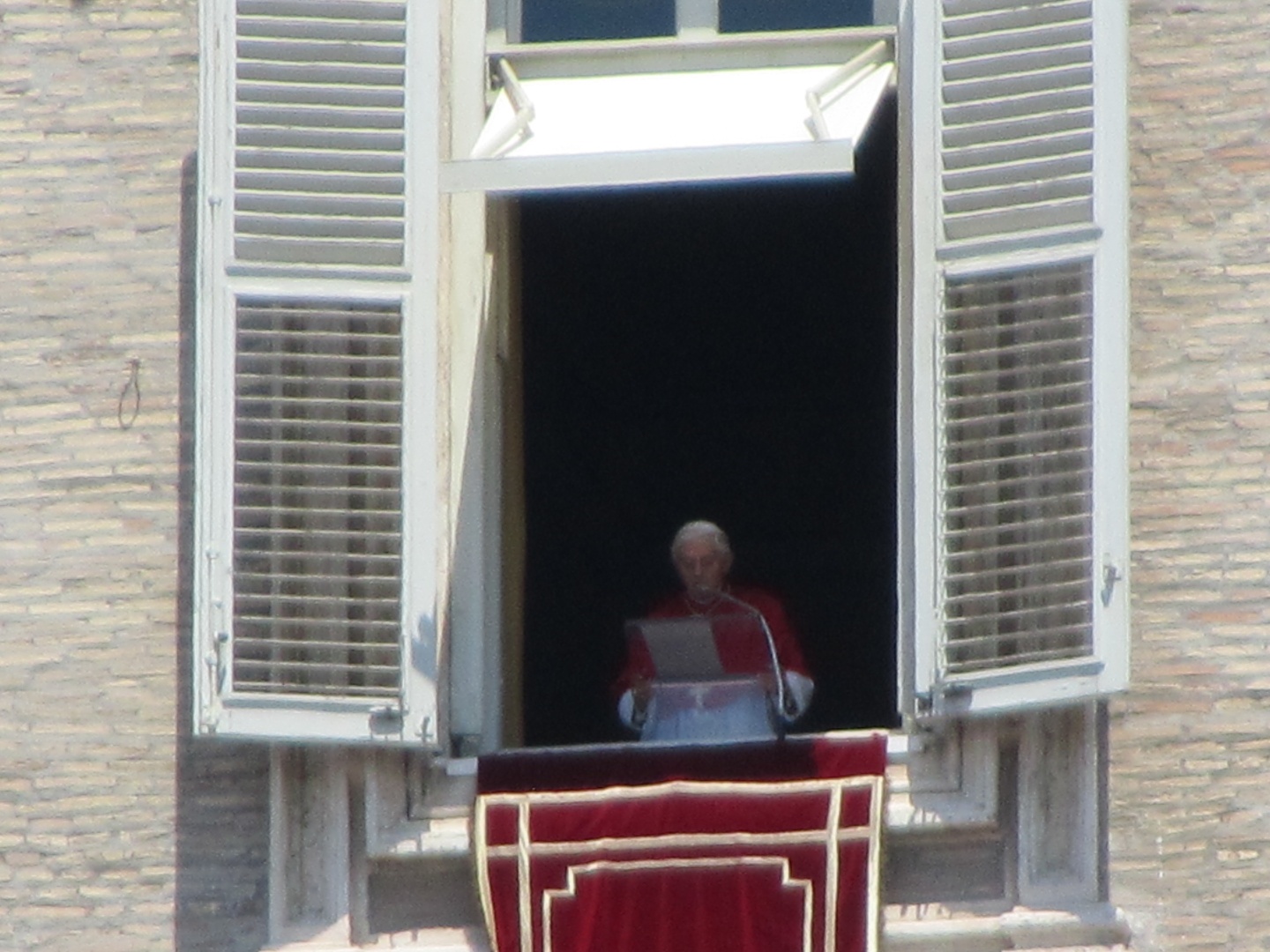 Pope Benedict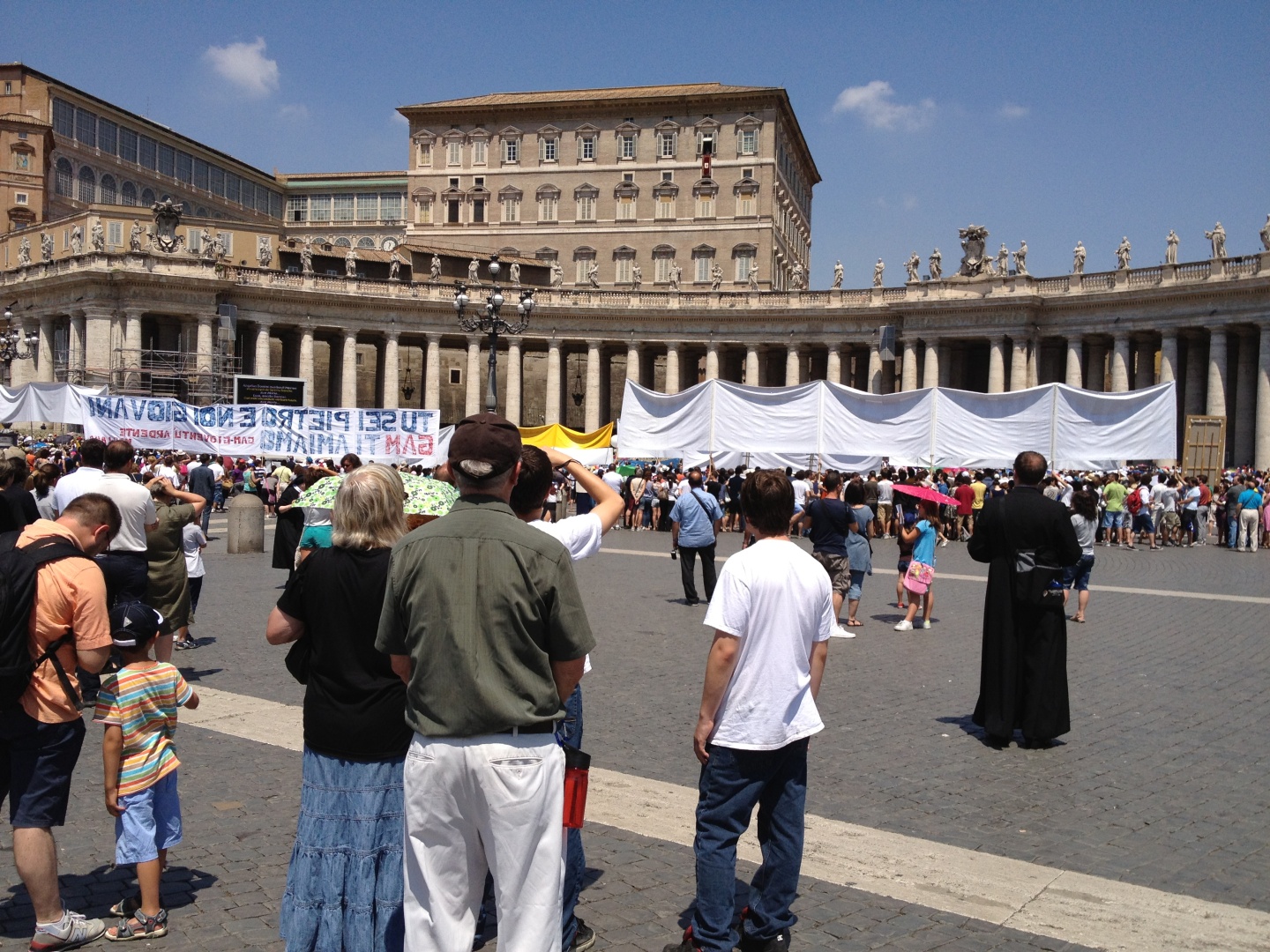 2012-06-29 12:05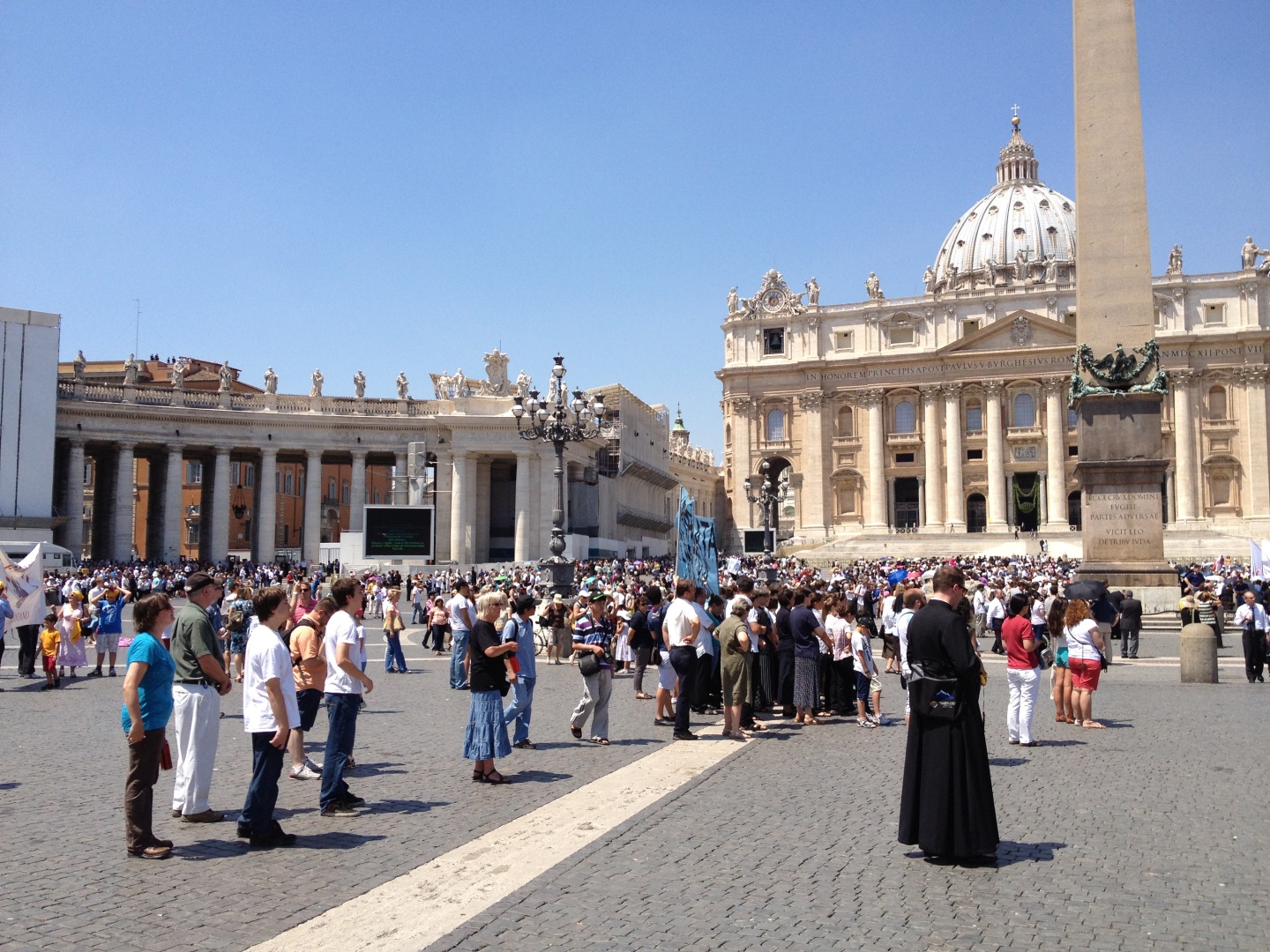 2012-06-29 12:06

So while we spent hours in the heat of St Peter's Square accomplishing very little, we did get to see the Pope.

After lunch we decided to wander in the opposite direction of the Vatican to see other sites.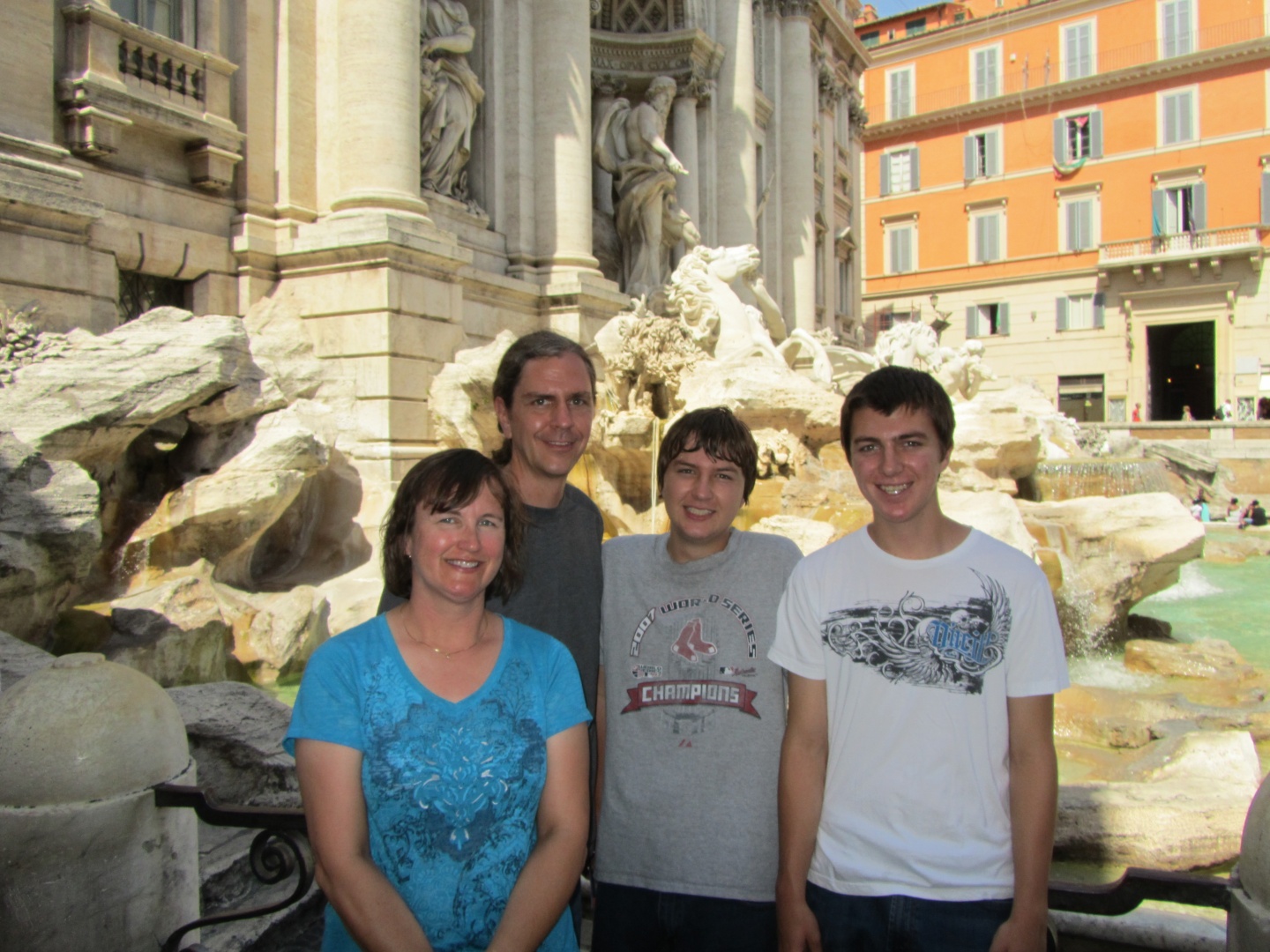 the Trevi Fountain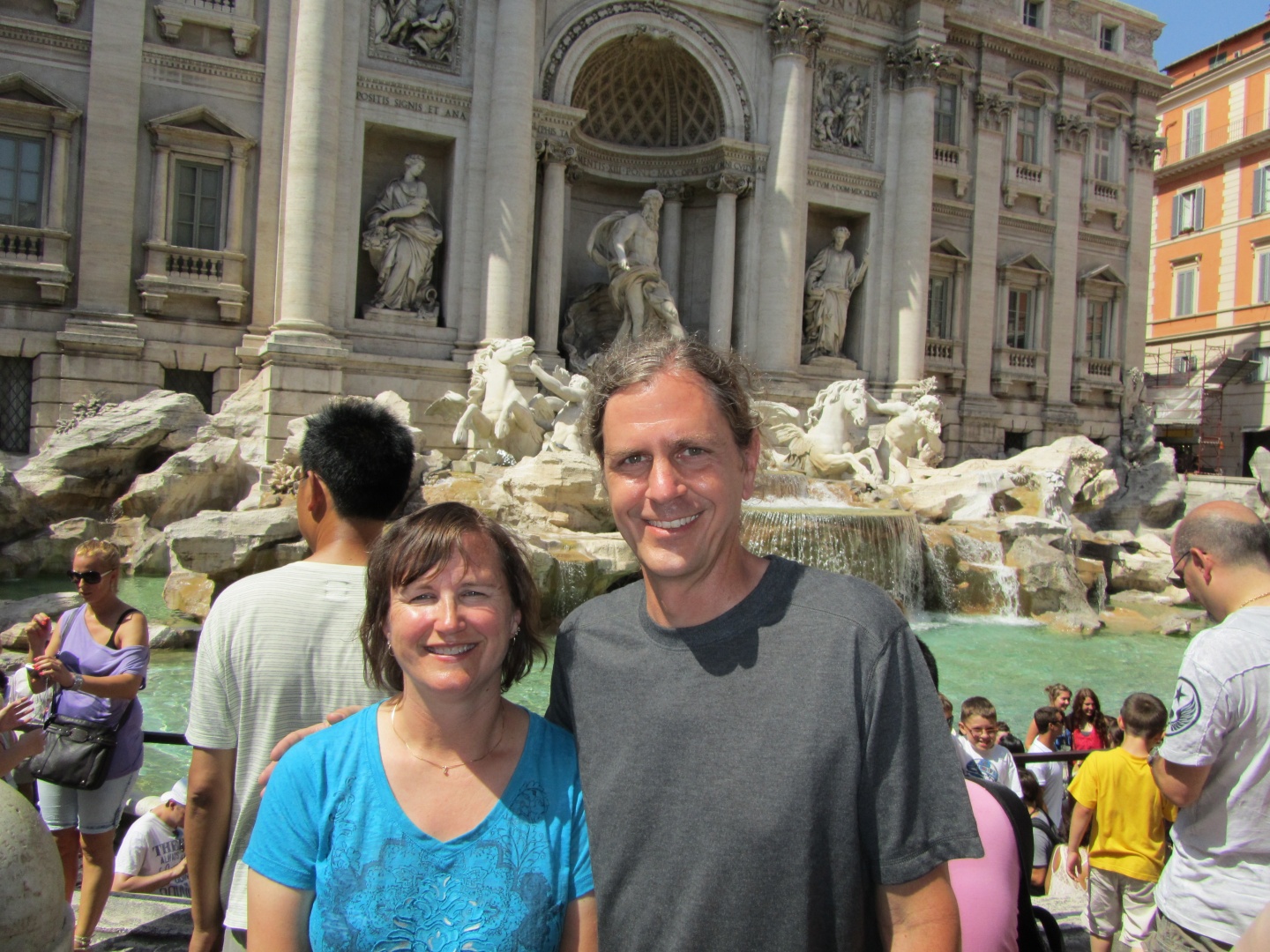 2012-06-29 14:22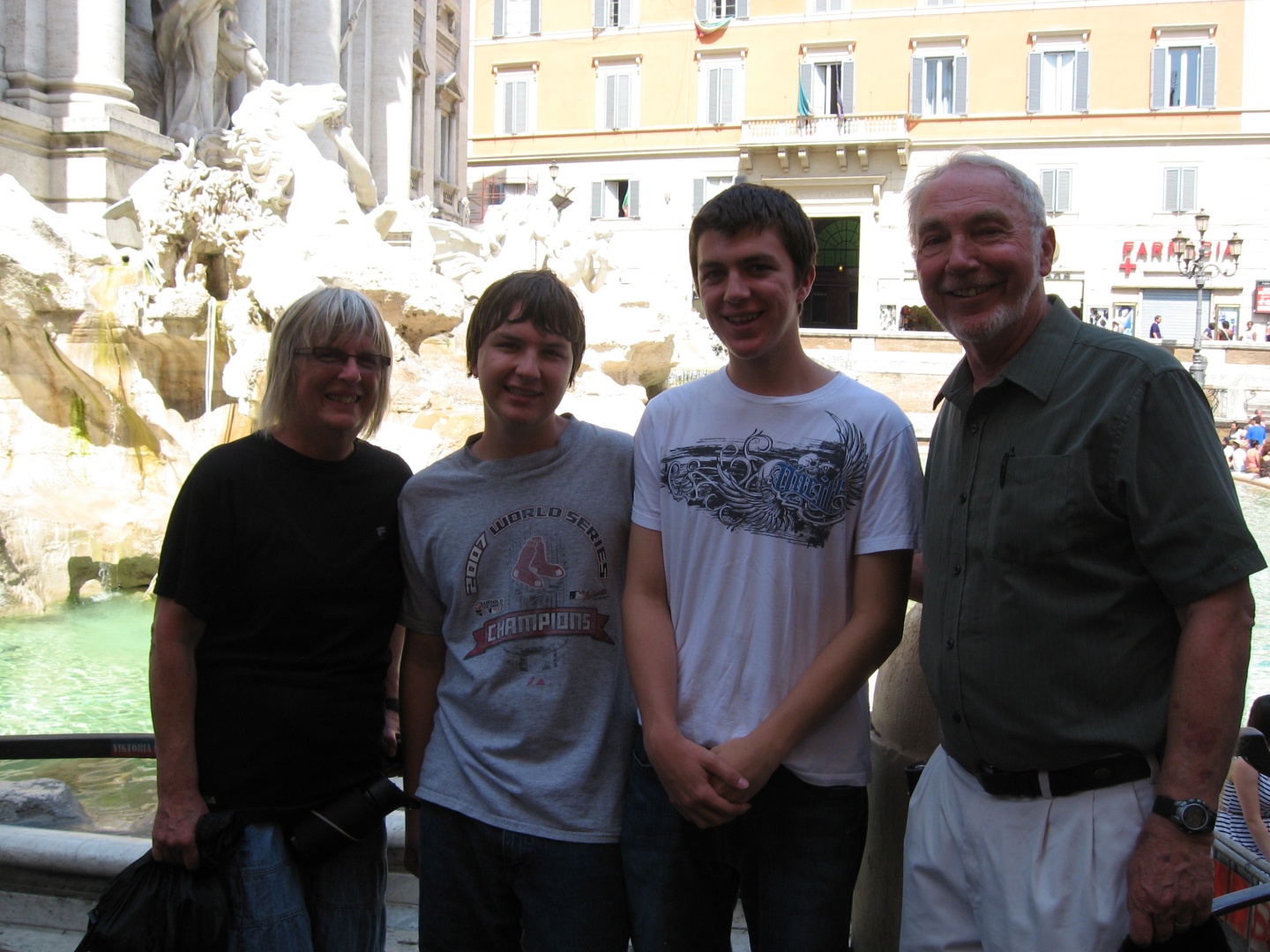 Karin's pic

The Capucchian Crypt had just re-opened with a new and mandatory museum. The museum was not at all interesting, but at least I can now tell you the difference between a Jesuit and a monk. Bob and I were the only two who had visited the Capucchian Crypt in 2003. We were pleased to see it again, and everyone else enjoyed it as well.

We then wandered over to the Spanish Steps, where the real attraction of the day was the large fountain in front of the Steps were tourists and locals alike refilled their water bottles to rehydrate.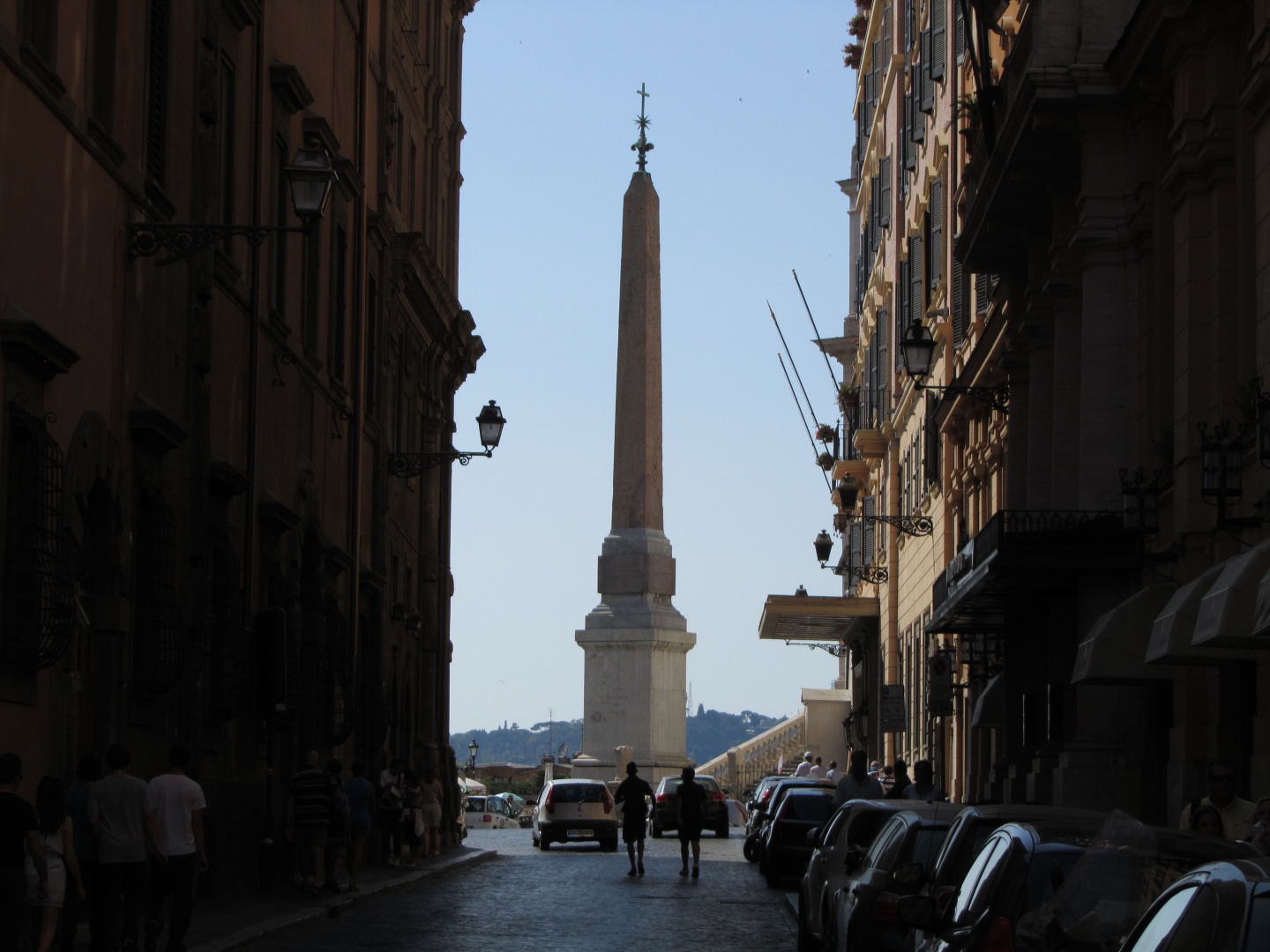 2012-06-29 15:34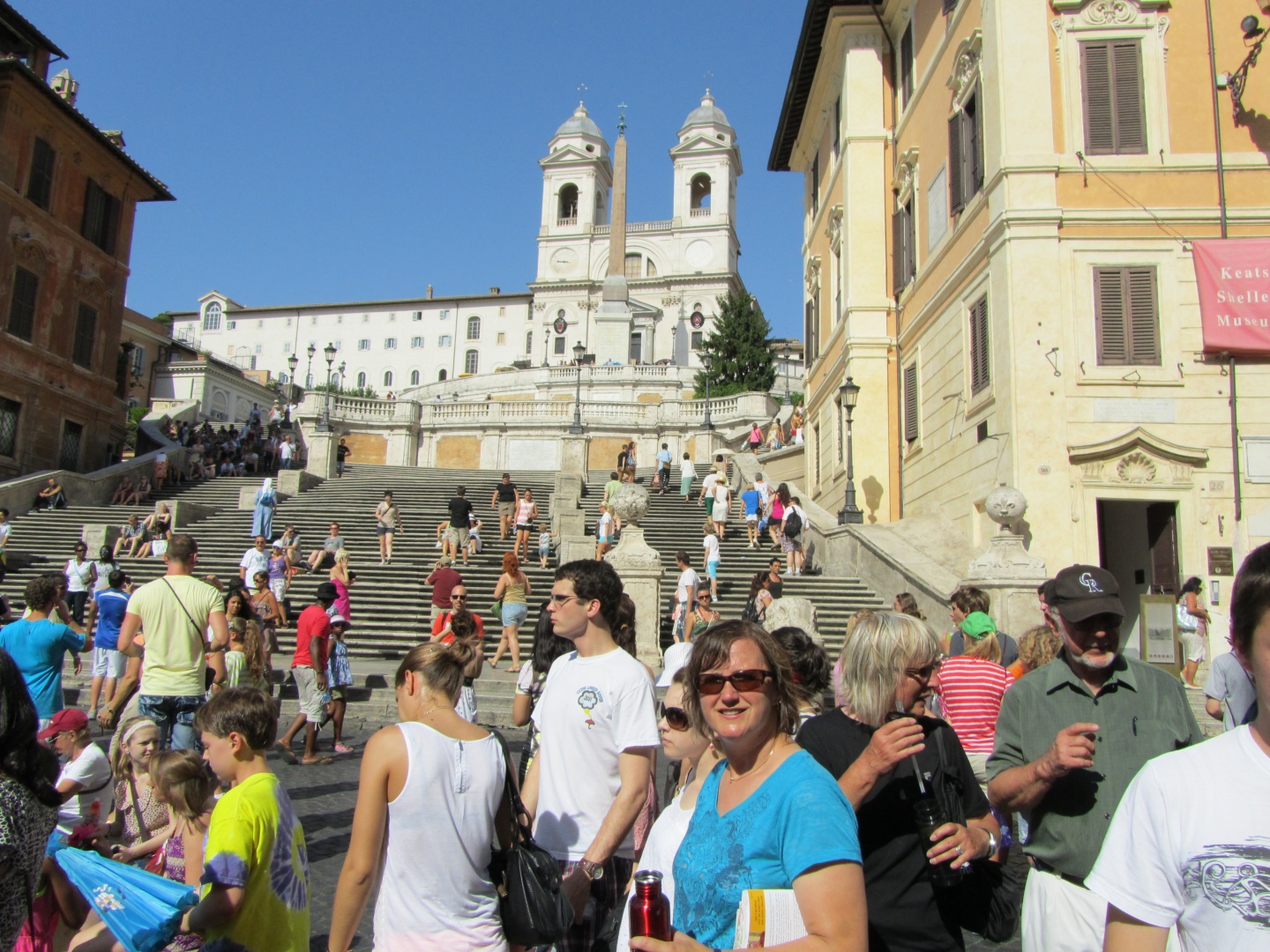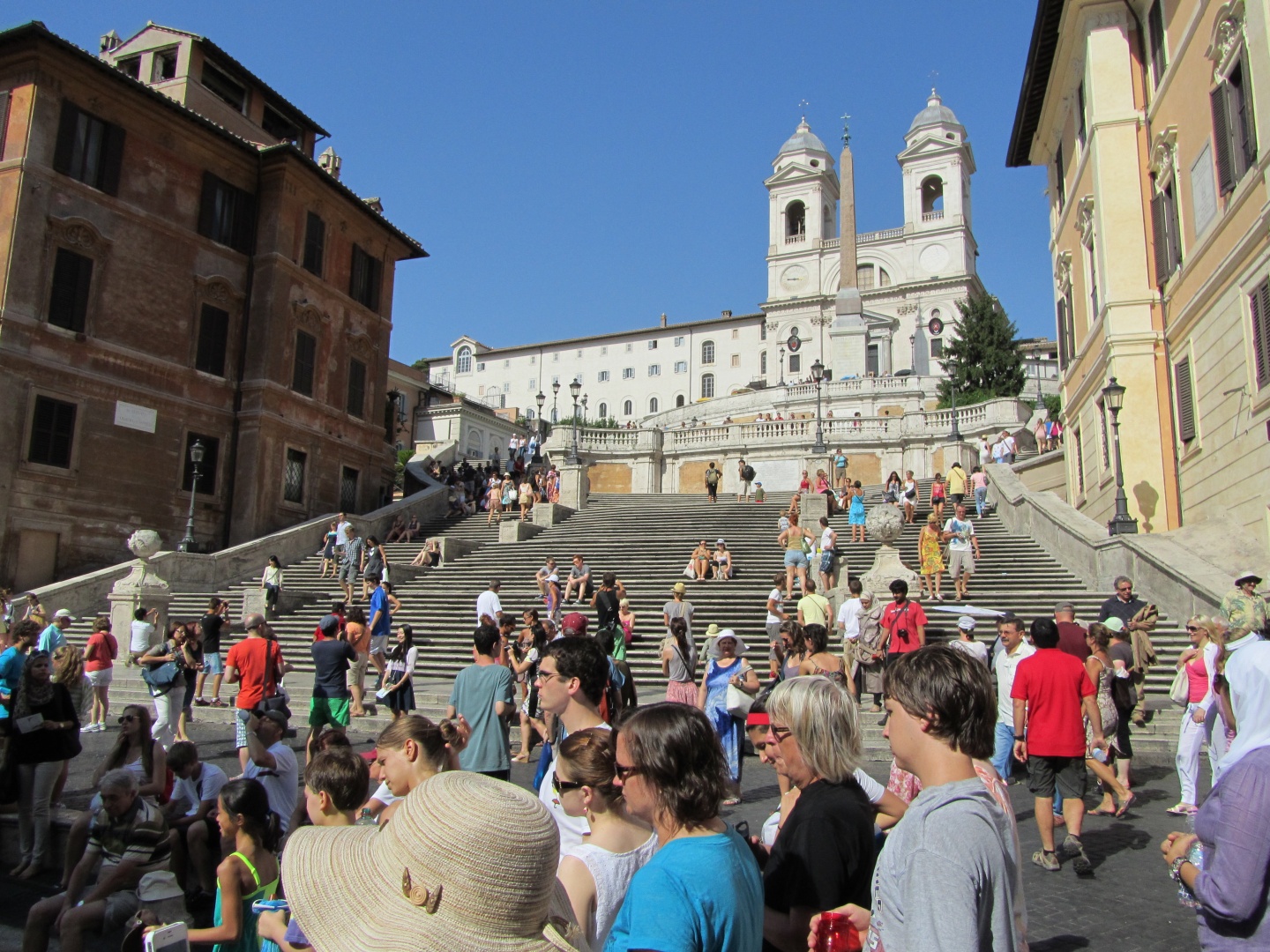 2012-06-29 15:48



In line for the fountain at the Spanish Steps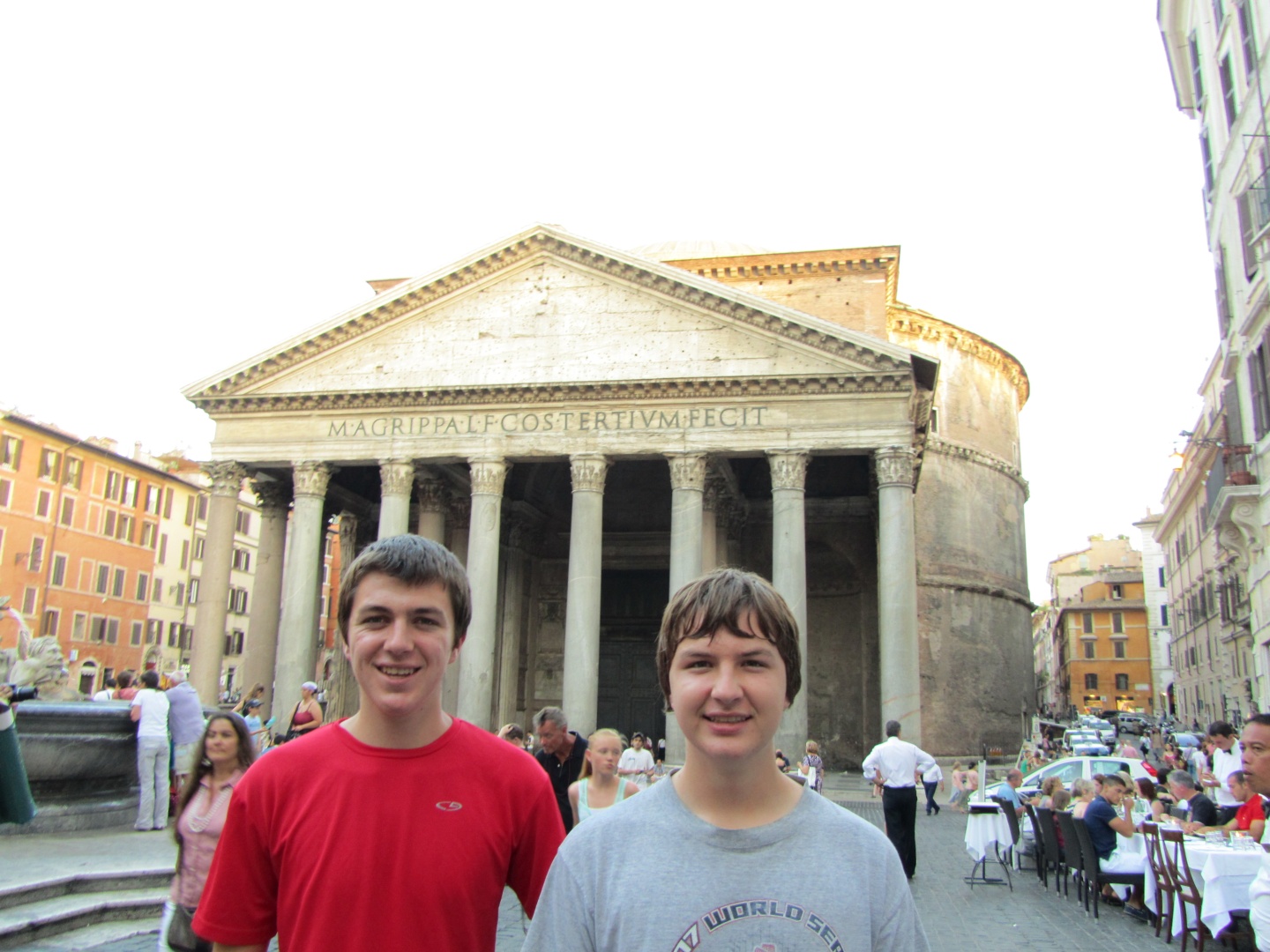 2012-06-29 19:18

Our apartment was only a few minutes walk away from the Pantheon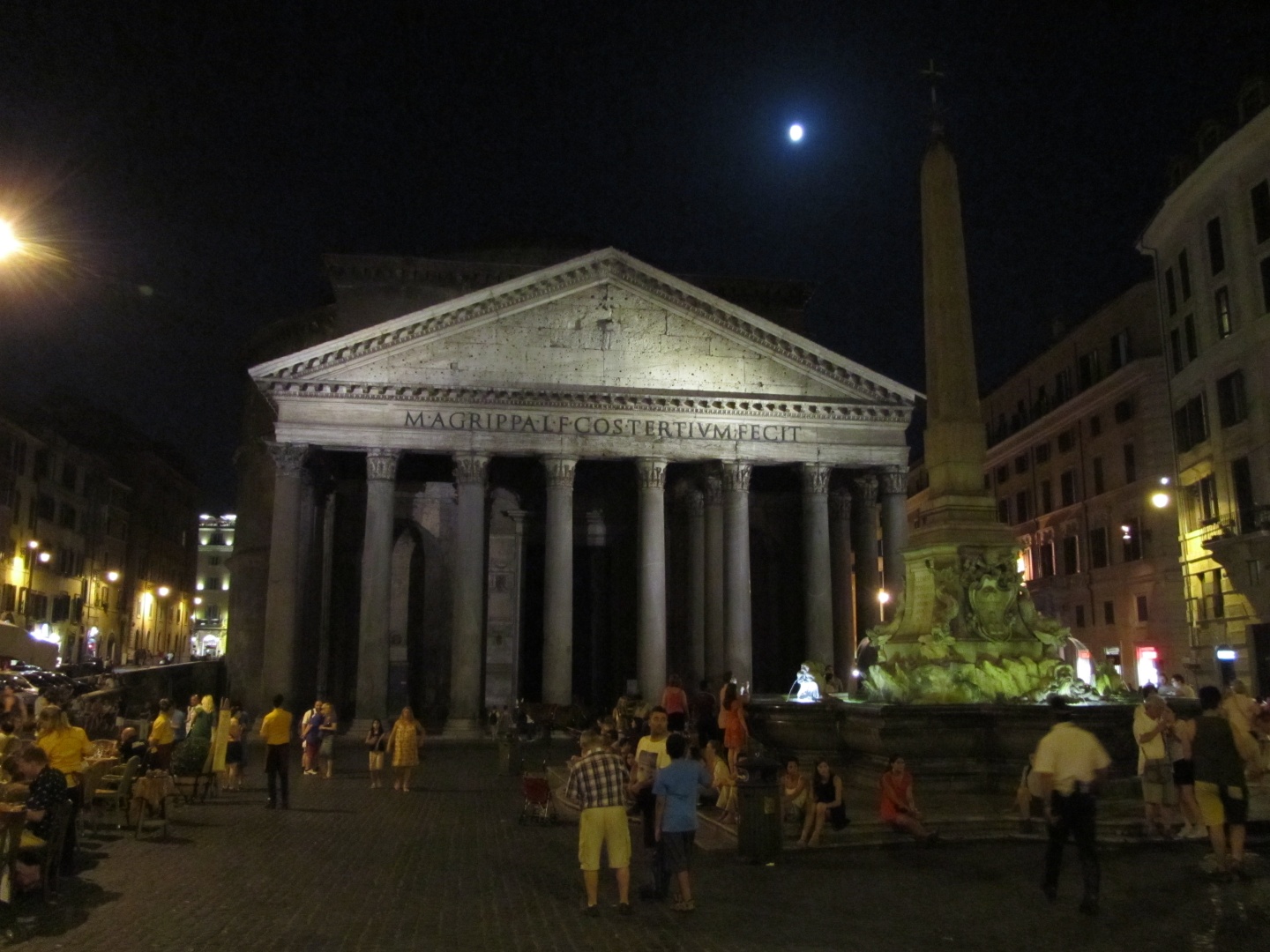 2012-06-29 21:08




Previous
Thursday June 28, 2012
Vernazza, Florence, and Rome

Friday June 29, 2012
Rome - Pope Benedict, Trevi Fountain, Cappucian Crypt, Spanish Steps, Pantheon

Next
Saturday June 30, 2012
Rome - Vatican Musem and St Peters