Wednesday June 28, 2017
El Granada to Rome


Next
Thursday June 29, 2017
Rome


Woke up to drippy crappy weather in El Granada, that was the final straw in my decision making to head to Italy

Tuesday morning I bought the roundtrip economy same day ticket with 60,000 United frequent flier miles +$75 last minute fee, ran a few errands, packed, and headed to the airport.
Turns out you need to be checked in for an international flight 60 minutes before takeoff, I only had about 10 minutes to spare.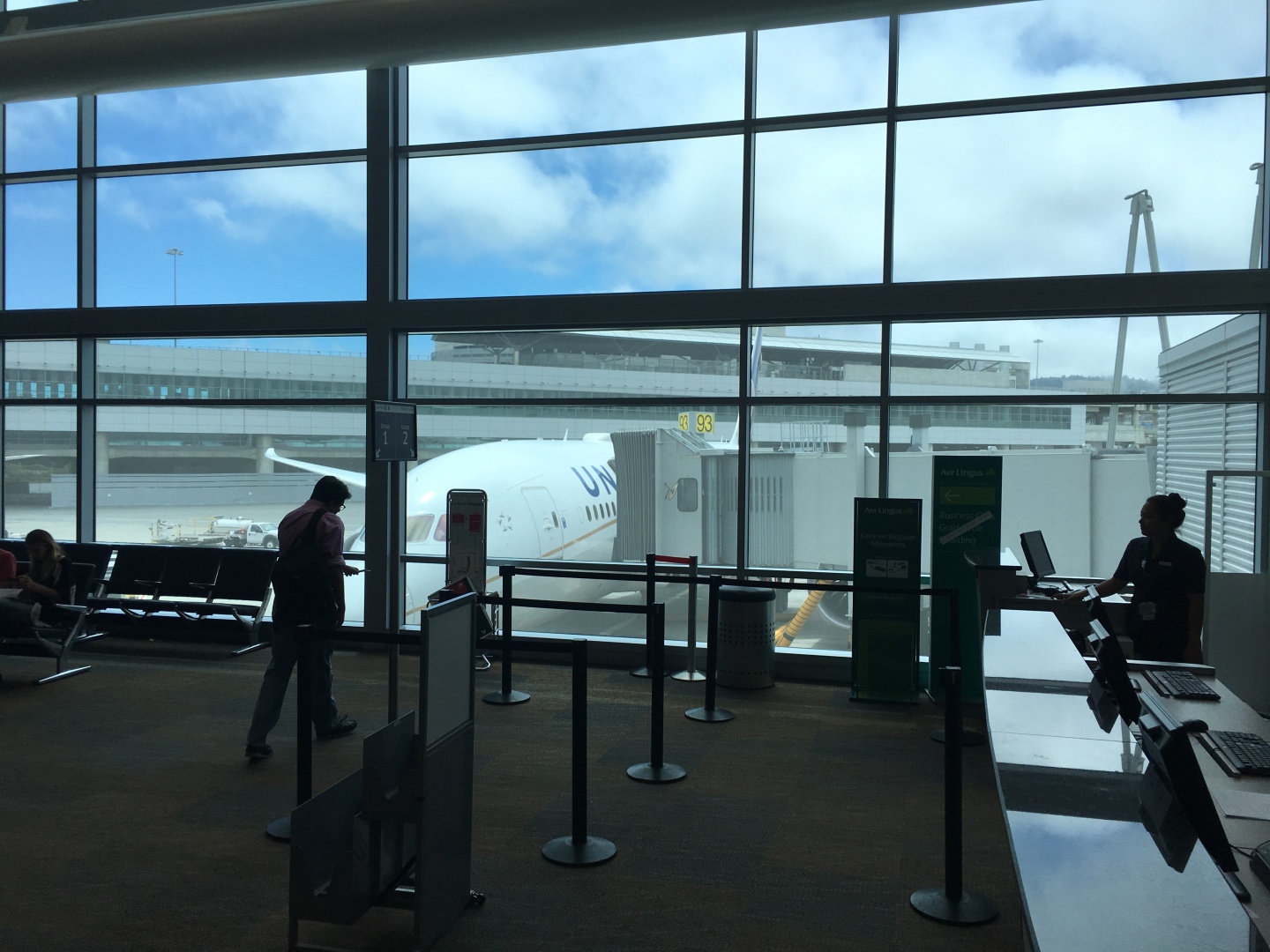 2017-06-28 07:41

My flight to Frankfurt was my first flight on a 787 Dreamliner, I was impressed. I had an outside aisle seat next to a pair of women headed to Dubrovnic. The large computer controlled tinted windows were interesting. Toward the end of the flight I paid for 2 hours of wifi and booked a room for 3 nights at the Hotel Navona near the Pantheon using TripAdvisor on my iPhone. I was reasonably sure that Paul had stayed here before - I booked it cause it was cheap, highly rated, and centrally located.

My flight from Frankfurt to Rome was on Lufthansa.
The turbulance over the Alps was pretty bad, they apologized profusely not being able to finish their food and beverage service.
The flight attendent even resumed f+b service after the flight was parked at the gate in Rome!
I took the local train from FCO to Trastevere station.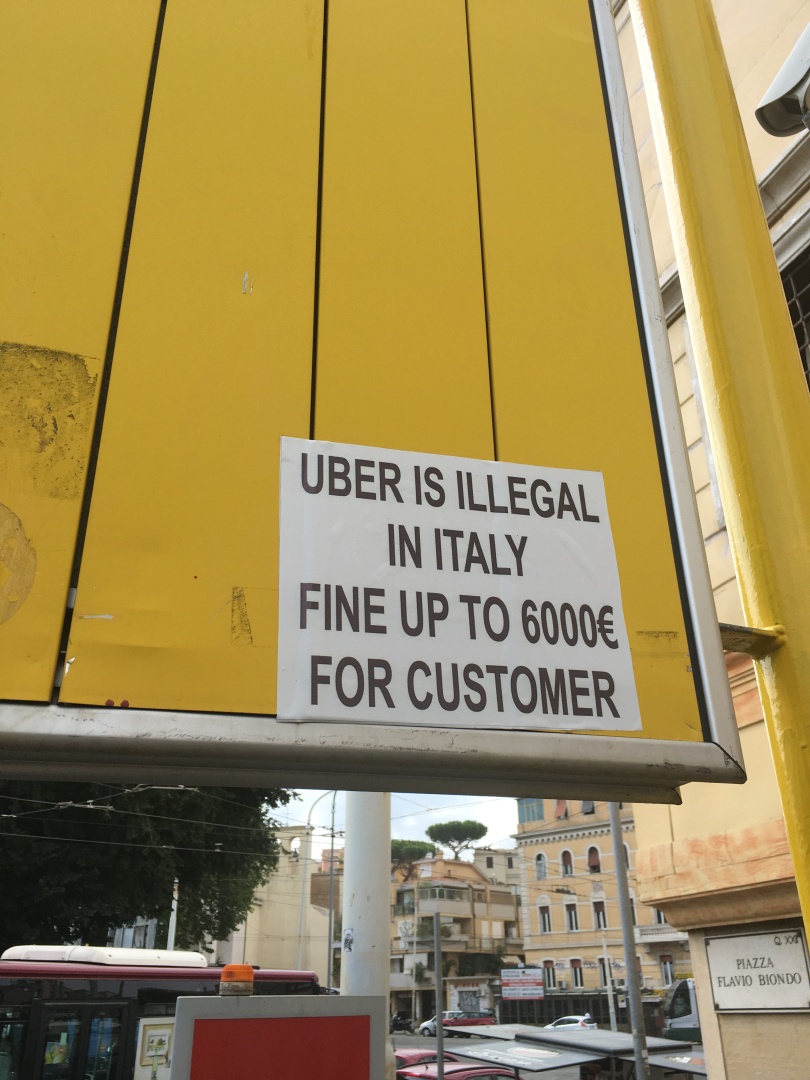 2017-06-28 15:46
At Trastevere station.

I think the sign is fake, or at least the threat of a 6000 euro fine is fake.

I called Kathy and waited for tram 8 to take me into the heart of Rome.
I saw tram 3... .than another tram 3... then another tram 3...
Finally one of the tram drivers indicated there was a mechanical problem and we should wait for the bus across the street.
From what I could tell that would send me in the wrong direction.
Finally tram 8 arrived... then another tram 8 behind it... and another.
First Italian mass transit screwup...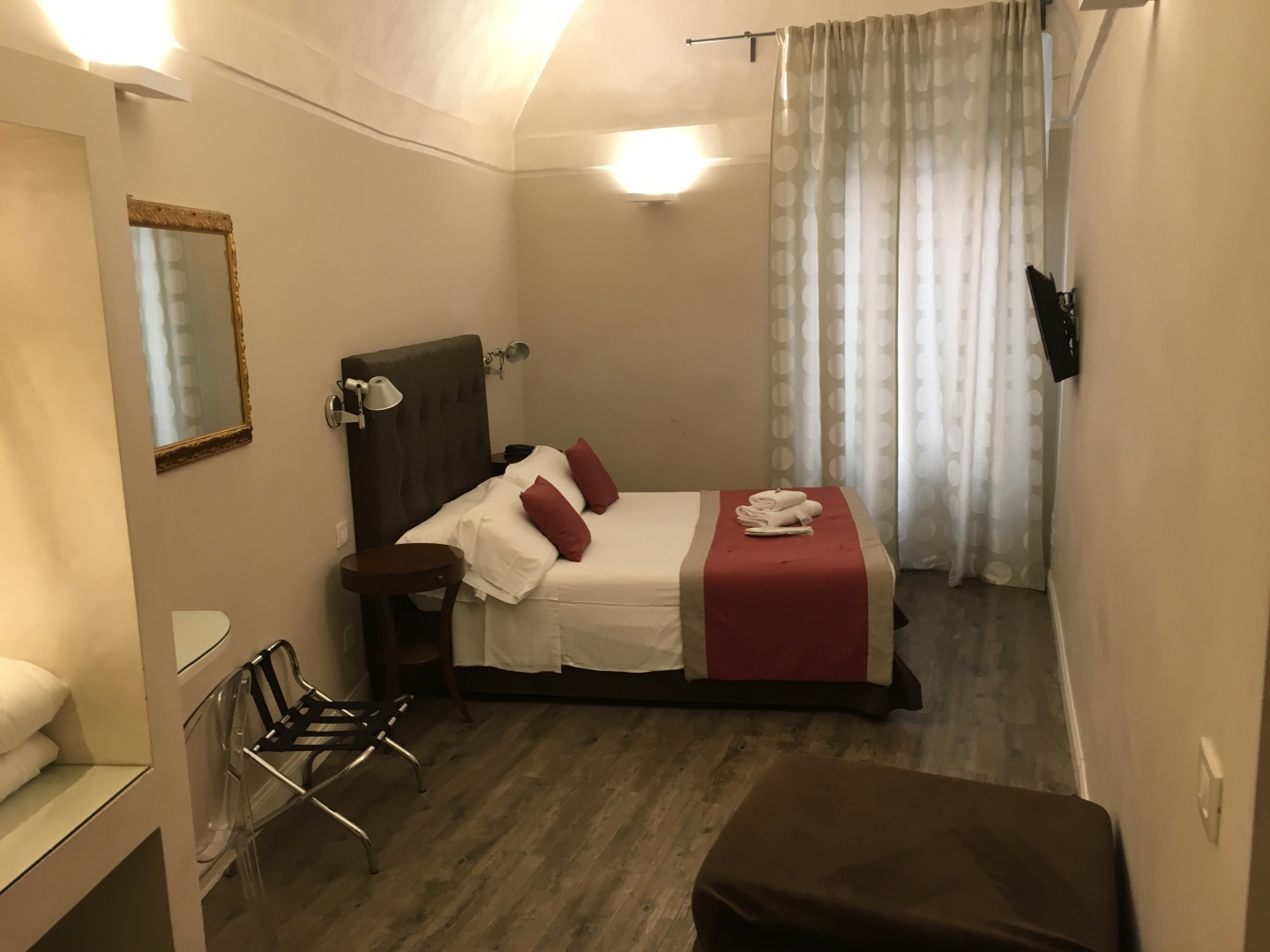 2017-06-28 16:57

Room 502 at the annex for Hotel Navona, located just around the corner from the hotel on Via del Teatro Valle, about 3 minutes walk from the Pantheon.
The room was a little spartan but that as fine, I didn't plan on spending much time there.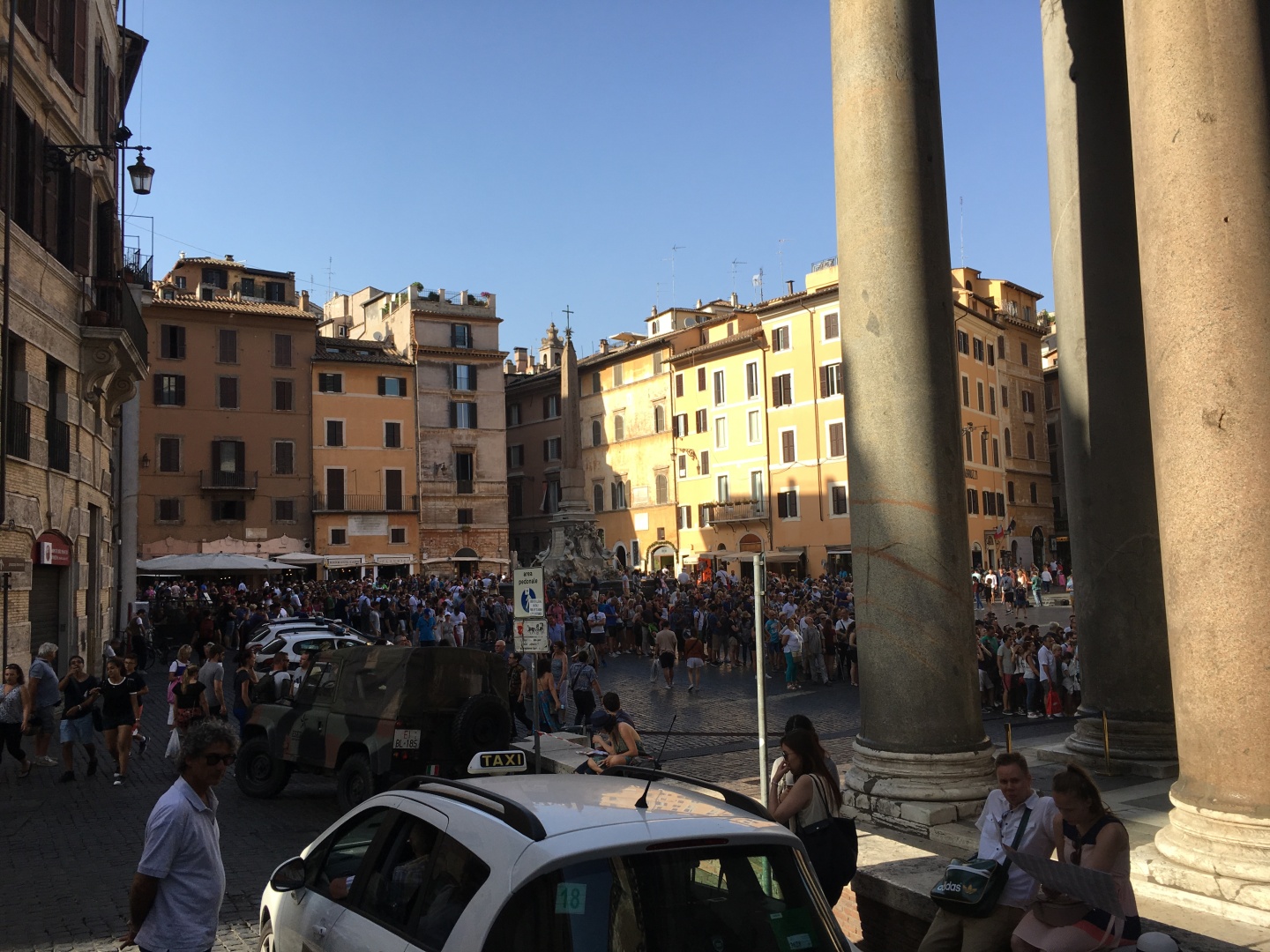 2017-06-28 18:11
Huge lines to enter the Pantheon.
I've been to Rome twice before and never seen lines like this.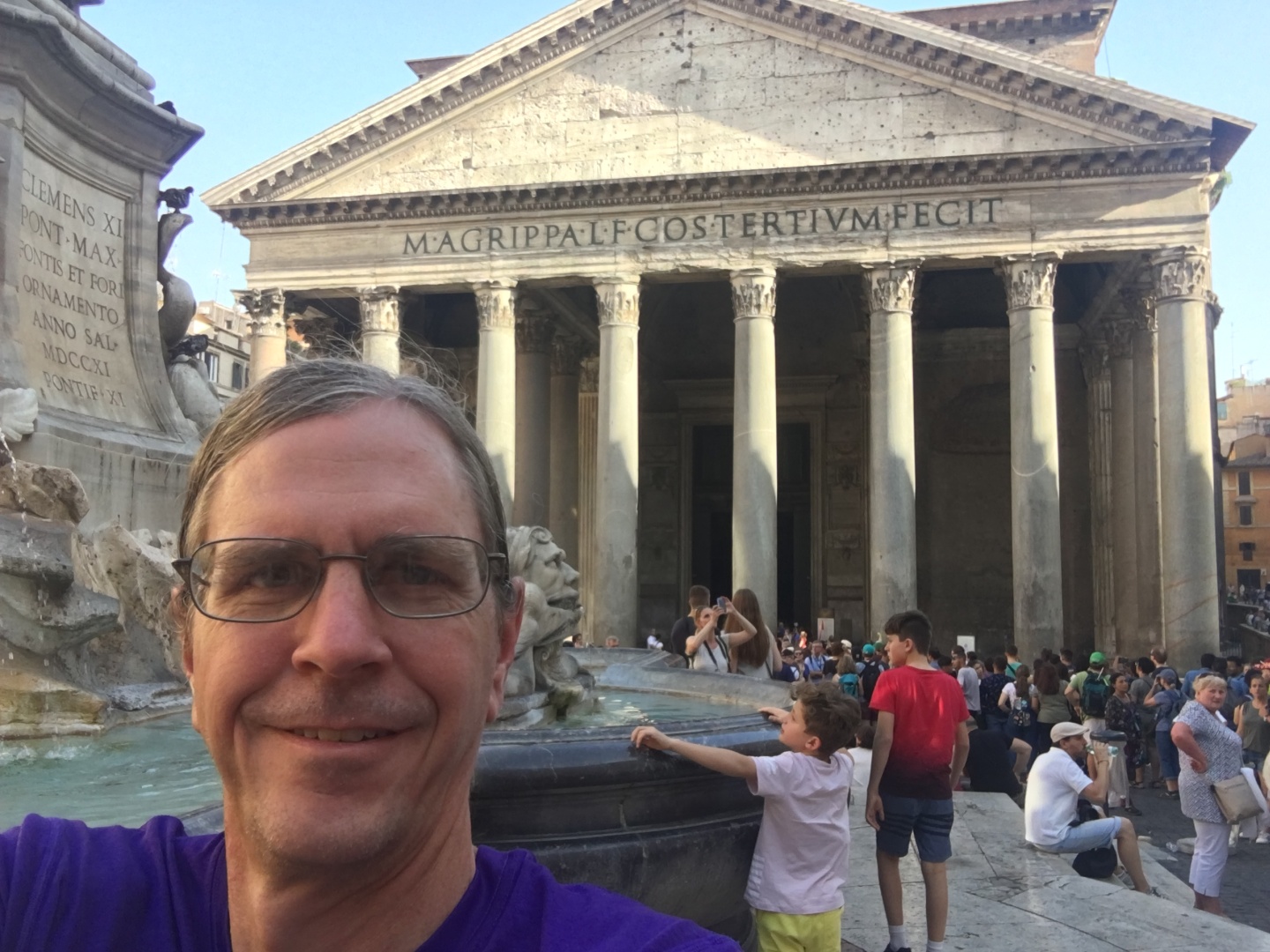 I wandered around to a couple of sites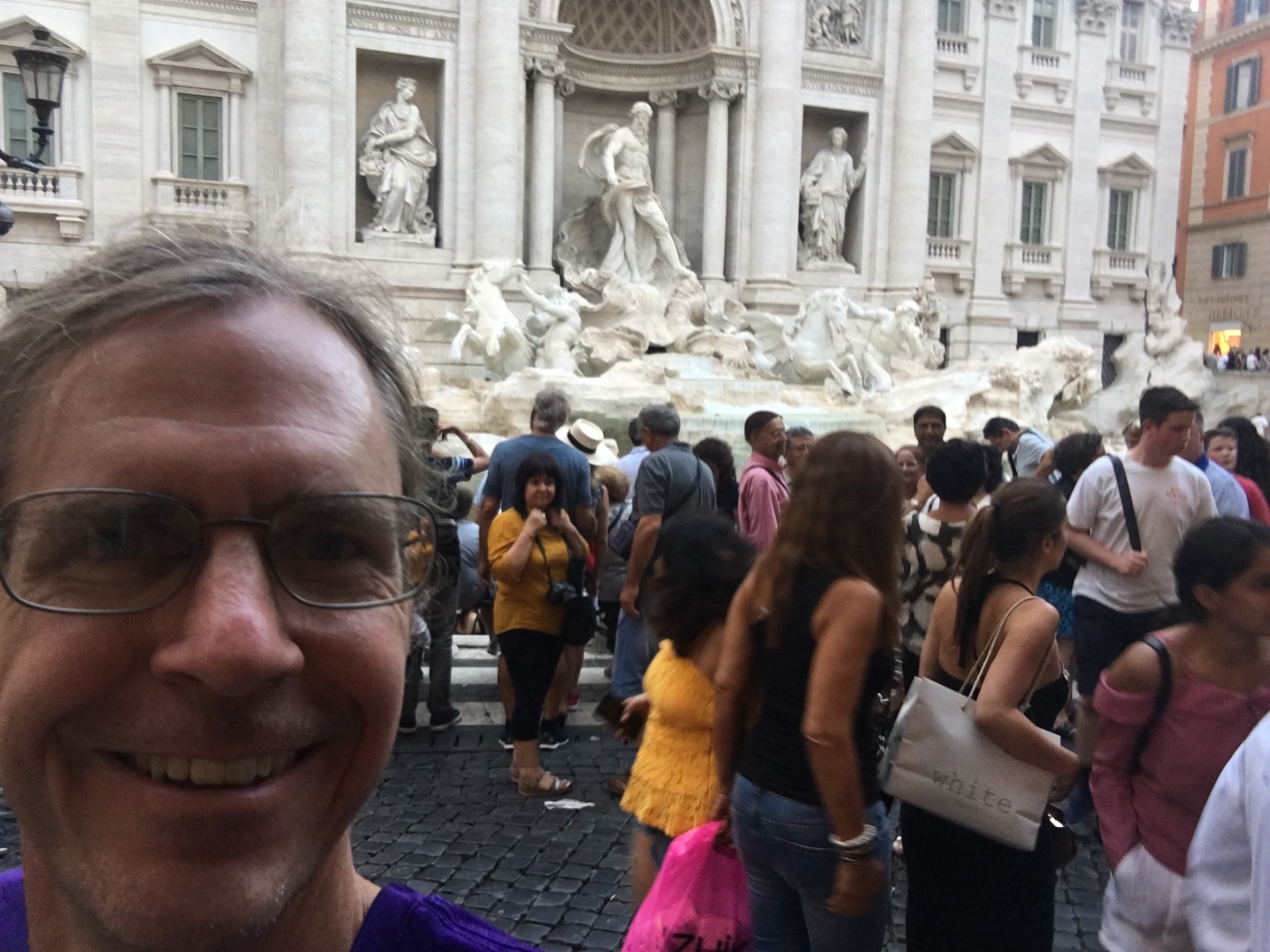 2017-07-09 18:14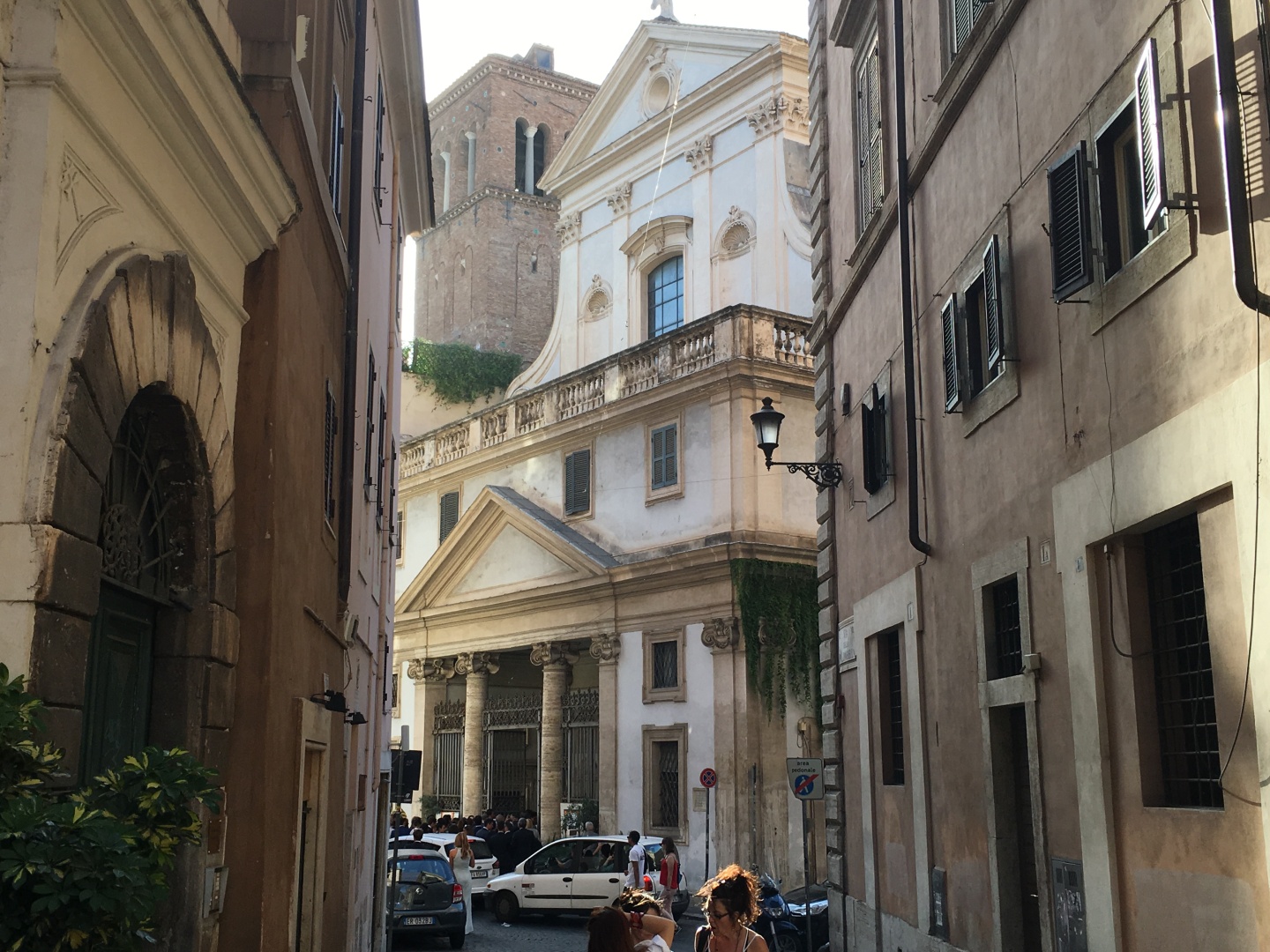 2017-06-28 18:31

I sat down for dinner at Rick Steves recommended Miscellanea - we ate there twice in 2012. As I was waiting for my meal a wedding ended at the Basilica di Sant Eustachio in Campo Marzio just down the street, the crowd was throwning risoto (or something similar, I checked later) at the bride and groom.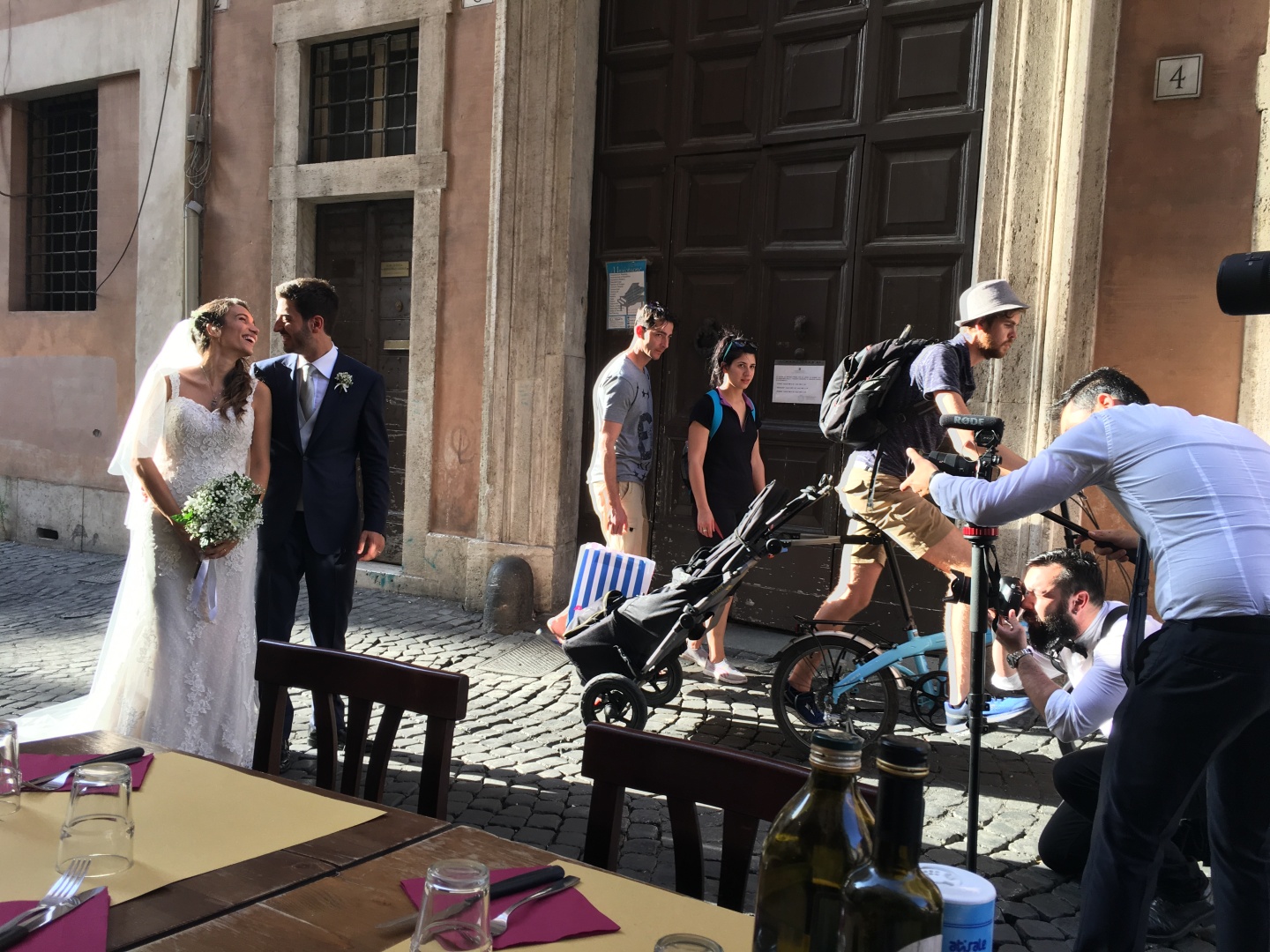 First the wedding party came down the street, then the bride and groom with their photographers came down the street.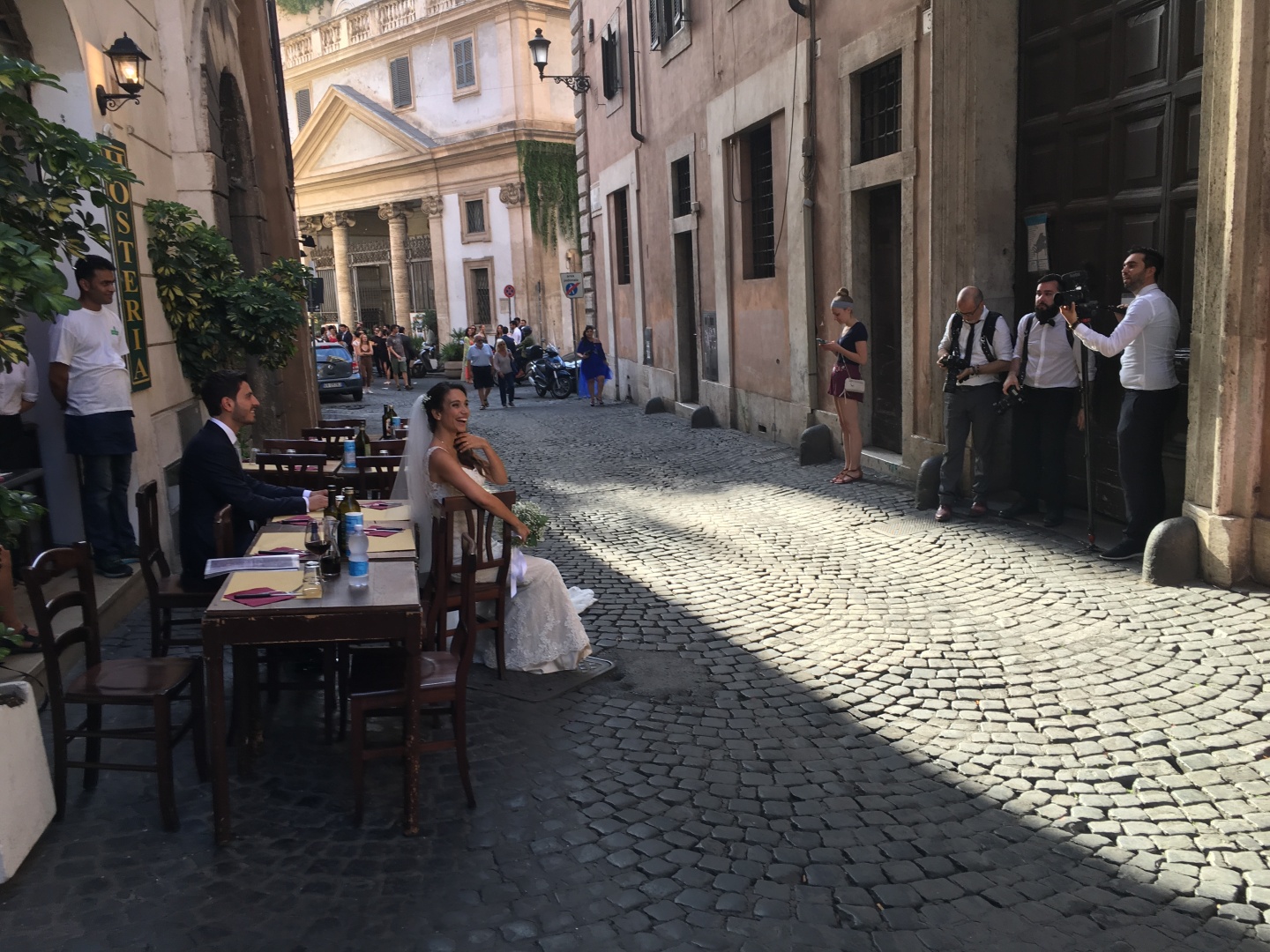 2017-06-28 18:42

Then the bride and groom sat down at my table for more pictures... I immediately got out of their way.
The waiter at Miscellanea offered them a glass of wine to celebrate but they declined, instead asked for and received bottles of water since it was a hot evening in Rome...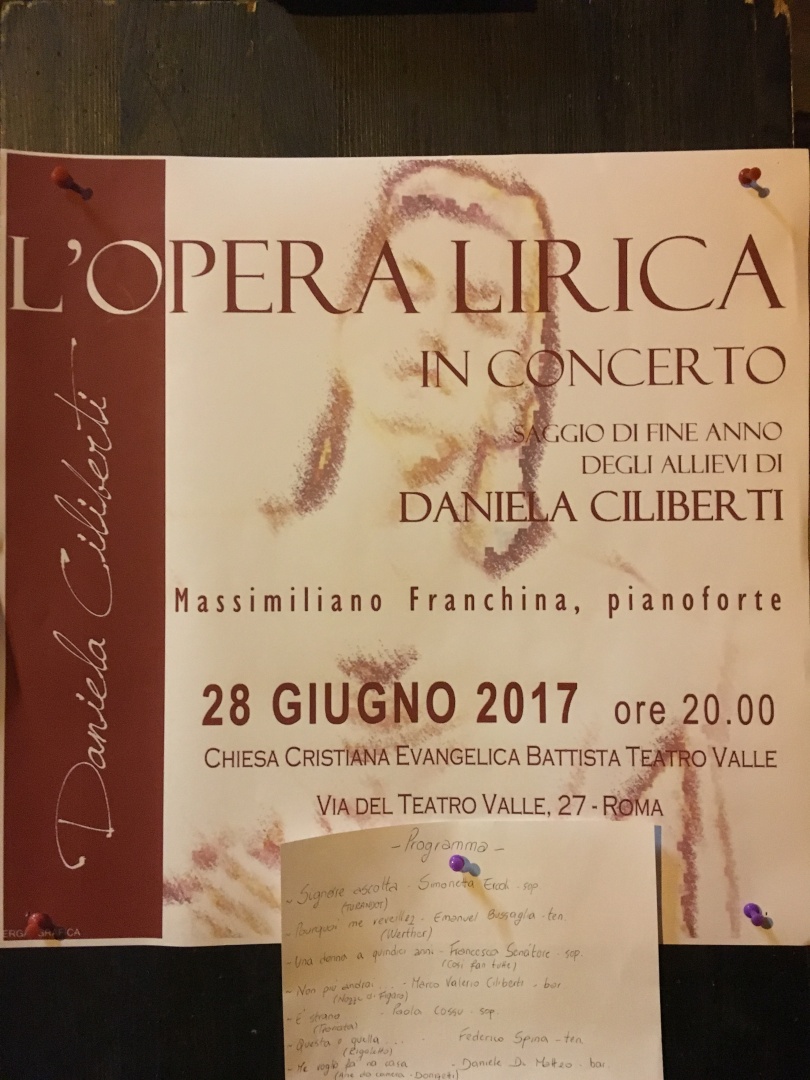 2017-06-28 21:29



End of the year concert for students of Daniela Cilibberti





Earlier I had heard rehearsals for tonight's concert at the church right next to my room.

After dinner when I wandered back to my hotel and caught the end of the concert.
Nothing like a free concert on the streets of Rome!

While surfing the internet I discovered that Palio, the worlds most famous and crazy horserace that takes places twice a summer in Siena Italy, would take place in a few days on Sunday July 2. I've always wanted to see it, and I can easily be there! I found a relatively affordable room (200 euros) in a 3 star hotel that was cancellable and booked it! I'm going to Palio!!!!!





Wednesday June 28, 2017
El Granada to Rome


Next
Thursday June 29, 2017
Rome