Prev
Thursday July 7, 2005
Day 18 - Washington

Friday July 8, 2005
Day 19 - Washington

Next
Friday July 9, 2005
Day 20 - Washington to El Granada
Friday morning what was left of Tropical Storm Cindy blew through during rush hour, bringing locally heavy flooding. By 9:30am, it had cleared, and soon it was sunny! We headed out to the Metro, bought all day tickets, and rode to the Capitol for our 11am tour. There were police literally every 50 feet in the Capitol, and squad cars on nearly every intersection around the Capitol. At last we had determined where all that homeland security funding was going.
After lunch we walked over to see the Supreme Court, then headed back to the hotel. Kathy, Dusty, and Grandpa went to the American History Museum, which was a bit of a disappointment after the Air and Space Museum. Later we got back on the Metro and headed to Dupont Circle for dinner.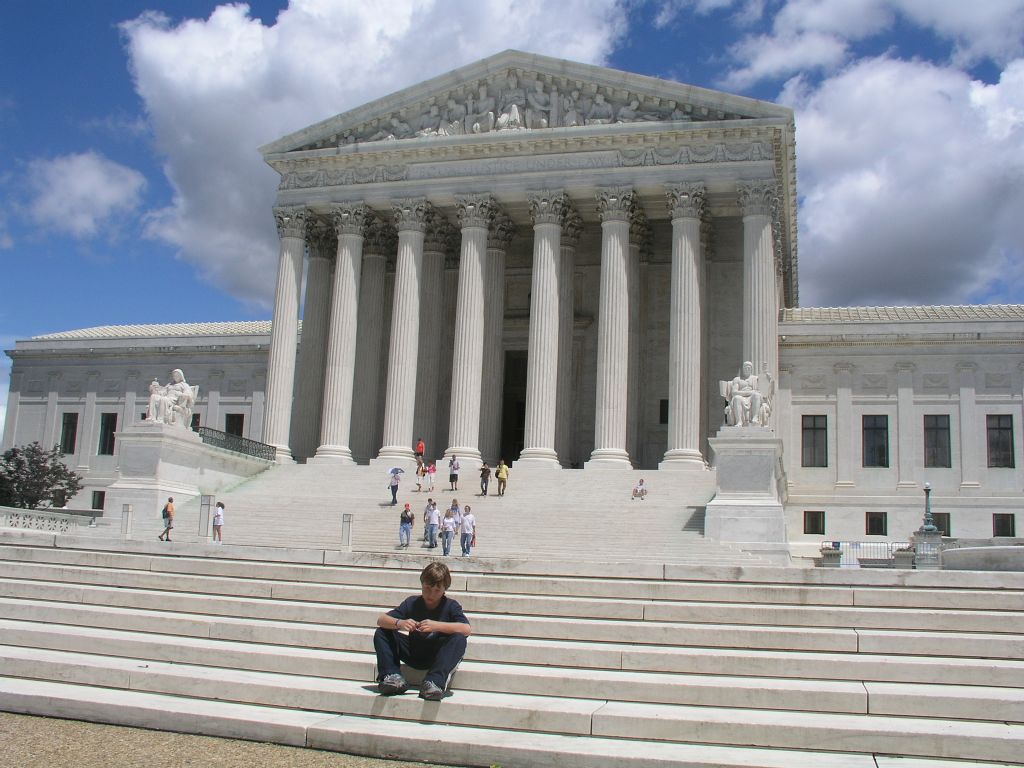 Robby taking a break at the Supreme Court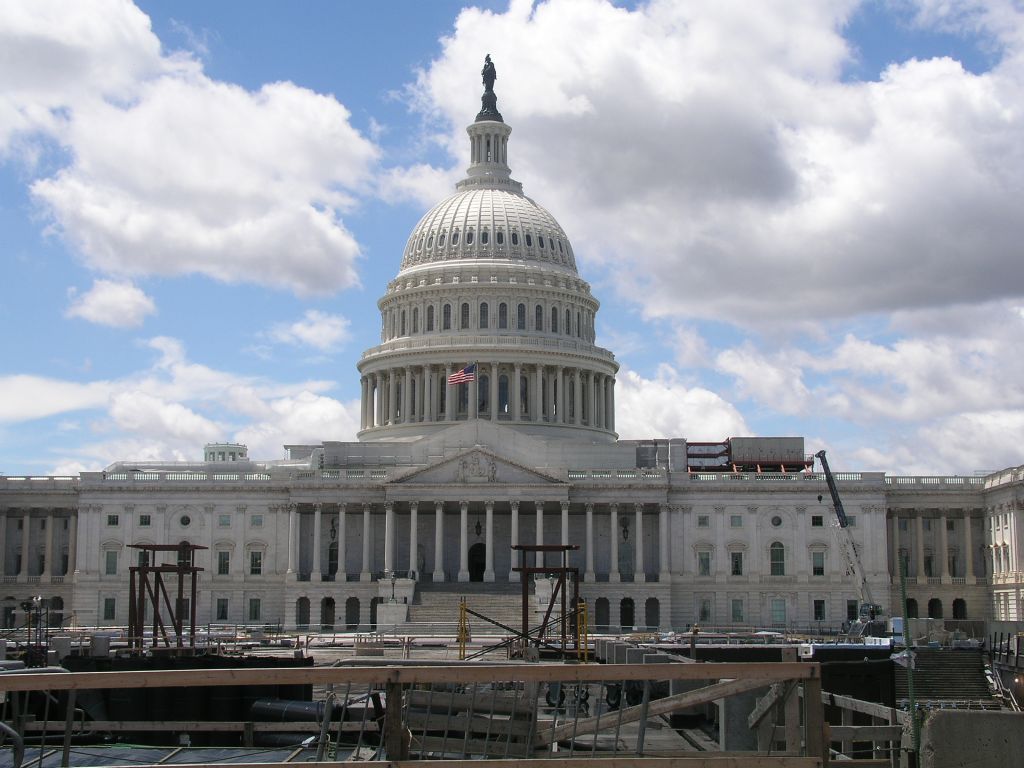 Prev
Thursday July 7, 2005
Day 18 - Washington

Friday July 8, 2005
Day 19 - Washington

Next
Friday July 9, 2005
Day 20 - Washington to El Granada