Prev
Tuesday June 21, 2005
Day 2 - Venice

Wednesday June 22, 2005
Day 3 - Venice & Salzburg

Next
Thursday June 23, 2005
Day 4 - Salzburg
I meant to wake up early again Wednesday, our last day in Venice. I woke up at dawn as usual, but the next thing I knew Bob and Karin were knocking on the door and it was 9:10. We were beat. We rushed to get ready, since we had planned to see the Palazzo Ducale (the Doge's Palace) Wednesday morning before we left for Salzburg. By the time we'd finished breakfast Bob & Karin had left a note saying they'd see us at noon – they didn't want to miss a star attraction like the palace, and with good reason. We got there around 10. The palace was huge and every bit as extravagant as anything we'd seen before. The kids were a bit jaded – how else can you explain a lack of an audible gasp when you point out that the entire ceiling to a palatial room larger than our house is painted in 24 carat gold! Still, we all enjoyed the palace, and it was arguable the best attraction in Venice.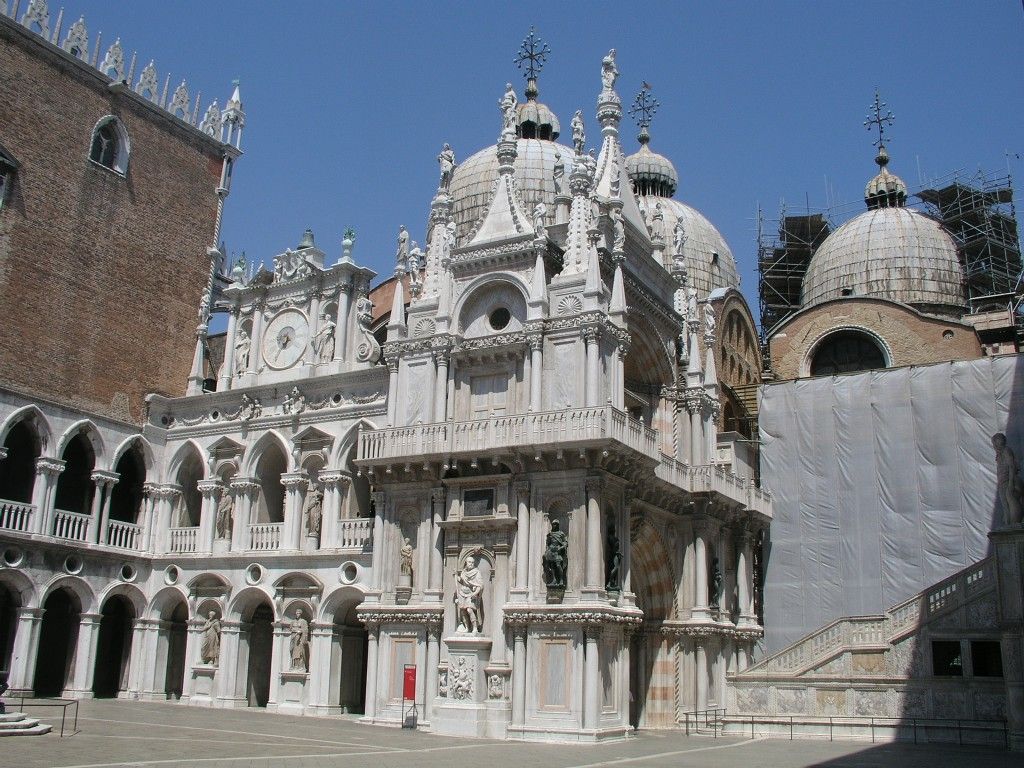 Doge's Palace courtyard - unfortunately you can't take pictures in the Palace itself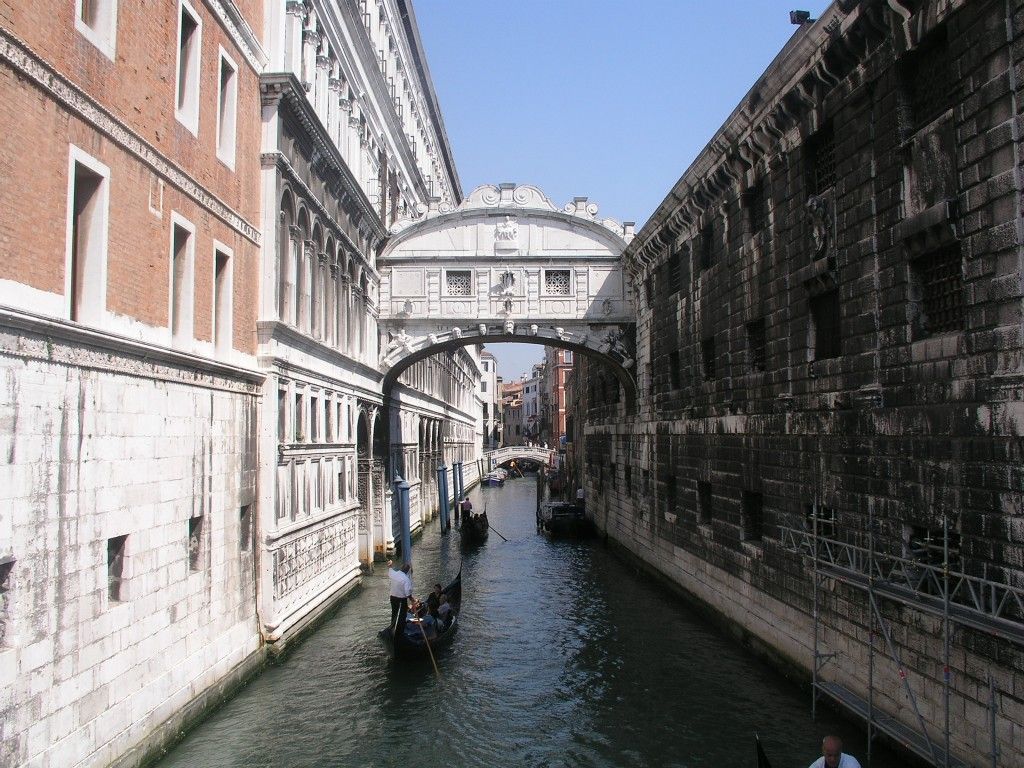 The Bridge of Sighs connects the Doge's Palace with the prison across the canal. The bridge in the background was less than a 2 minute walk from both Piazza San Marco to the left and our hotel to the right.
After the Palace, we had lunch, took the ACTV to the train station, and boarded the train for Salzburg. This was our first experience on a train. The first class cars seemed like they were brand new, impeccably clean with leather seats. Unfortunately, the air conditioning in nearly all the cars on the train was broken. Eventually we made our way to the restaurant car, where the a/c worked. Six short hours later we had passed through the Alps and were in Salzburg, and another 20 minutes later we had found our hotel. After a long, hot day we had dinner at the Frauenberger (listed in Rick's and recommended by the hotel as well) and discovered Austrian food was quite tasty – beef and mushrooms covered in butter – mmmm – rich, creamery butter! (as Homer would say!)
Prev
Tuesday June 21, 2005
Day 2 - Venice

Wednesday June 22, 2005
Day 3 - Venice & Salzburg

Next
Thursday June 23, 2005
Day 4 - Salzburg