Prev
Thursday June 23, 2005
Day 4 - Salzburg

Friday June 24, 2005
Day 5 - Salzburg

Next
Saturday June 25, 2005
Day 6 - Salzburg to Füssen
Friday morning Dusty went out to take pictures of the city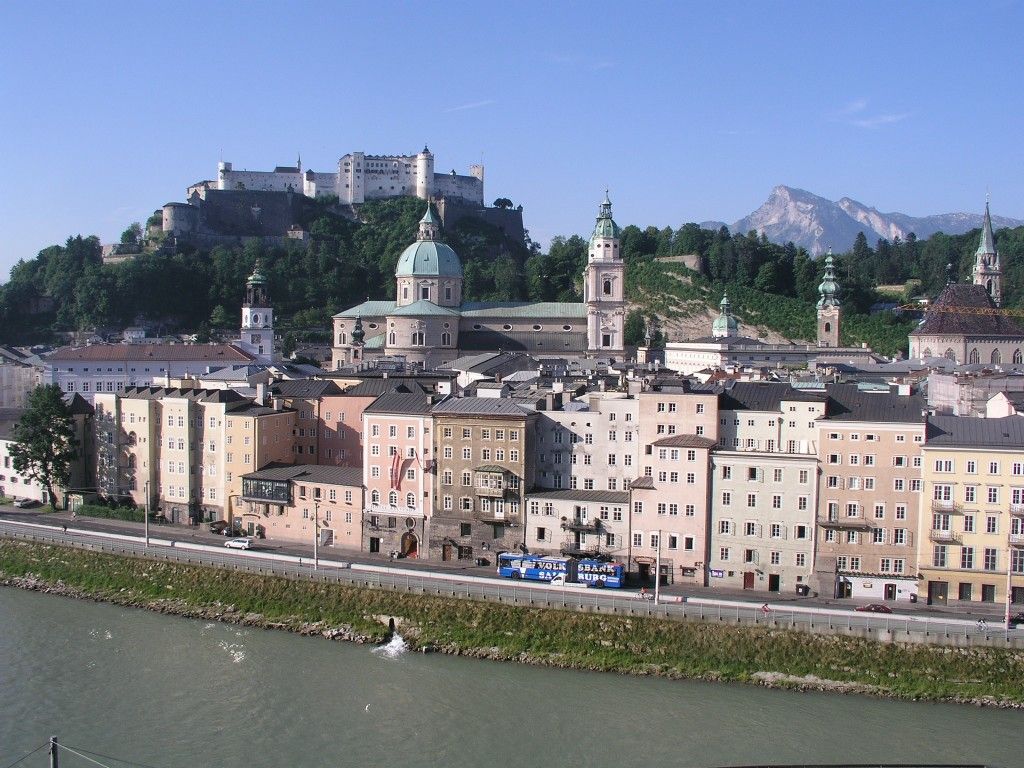 from the hillside near the Kapuzingerberg Monastery (click here for a 700k panorama).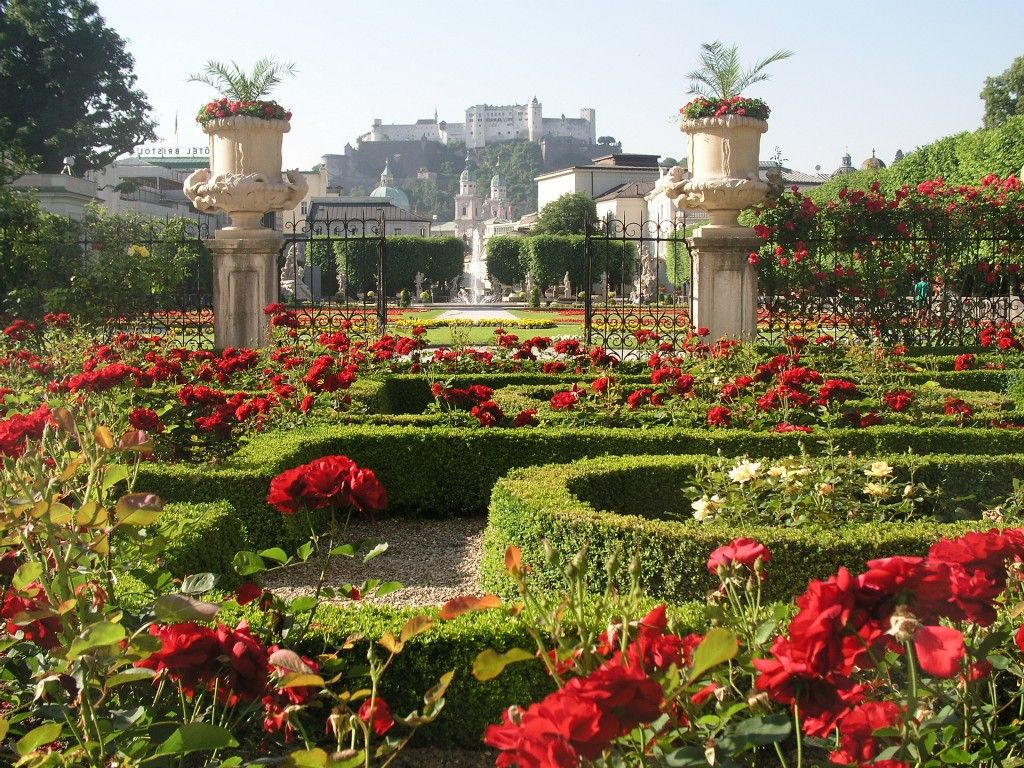 and Mirabell garden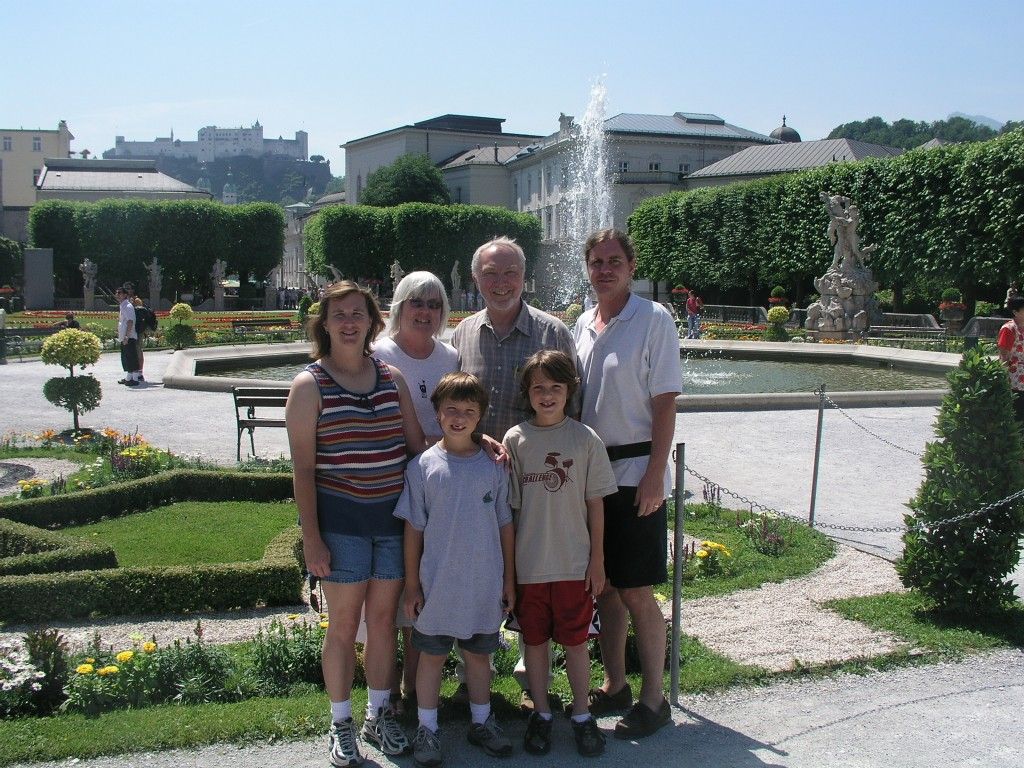 After breakfast Karin, Bob, and Dusty went to the Mozart's Wohnhaus, his home during his adolescence which is now a museum. Wohnhaus told lots about the details of Mozart's life, but I came away missing a few things. For instance, it would have been great to hear a list of 'top ten Mozart pieces you may recognize' as opposed to endless background music on the audiotour. Later we all headed back to the Mirabell garden, and then over to old town for more shopping and sightseeing. Karin, Bob, and Dusty went to Mozart's Geburtshaus, the house where he was born.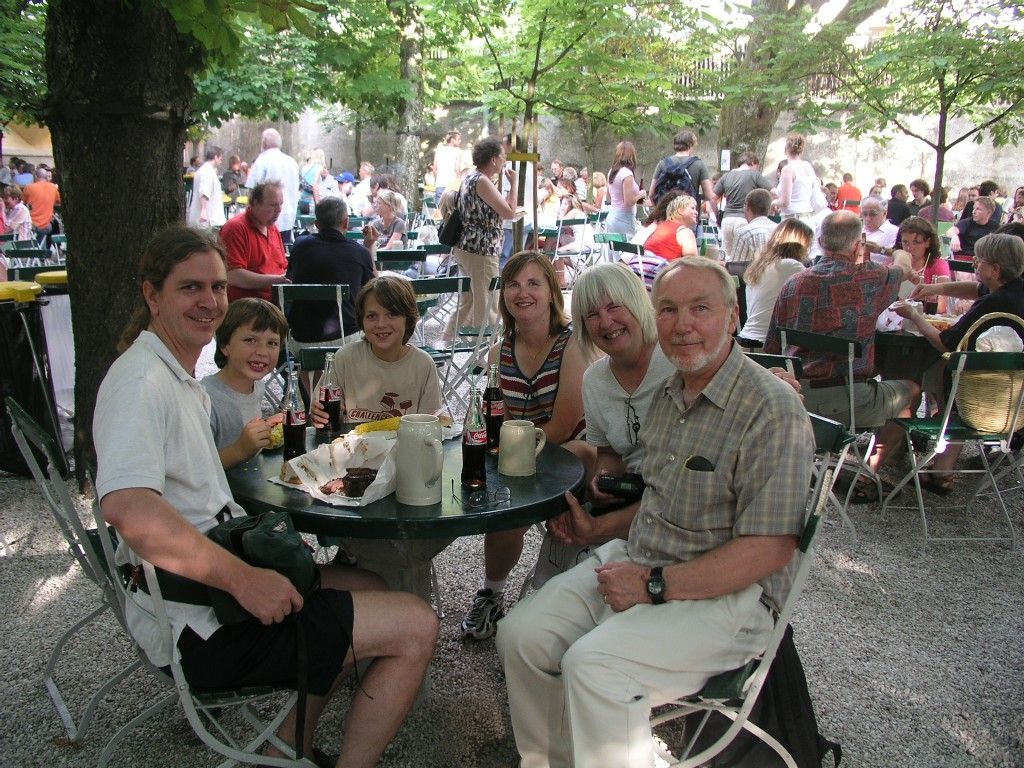 Friday evening we all walked to Augustiner for dinner. We stopped at a playground along the river for the kids to play both coming and going to Augustiner. We asked a local gentlemen to take this picture of us. He was happy to get a chance to practice his English, which was not very good, but he was quite charming. He asked where we were from, and he'd heard of both Colorado - skiiing - and California - Schwarzenegger. After a while he gave us his thoughts on our governor - 'Schwazenegger... Rubbish!!!' and we laughed quite a while. I responded with 'Bush... Rubbish!!!' which he also agreed with. I've read that Austrians are quite conservative, and that Schwarzenegger was their favorite son for years, including after he was elected, but his recent endless blunders have made him essentially personal non-grata in Austria just as in Kalifoneeah. Eventually he grabbed Bob's arm and dragged him to the food booths to help him select some local cuisine. This was perhaps our closest encounter with a local on the trip.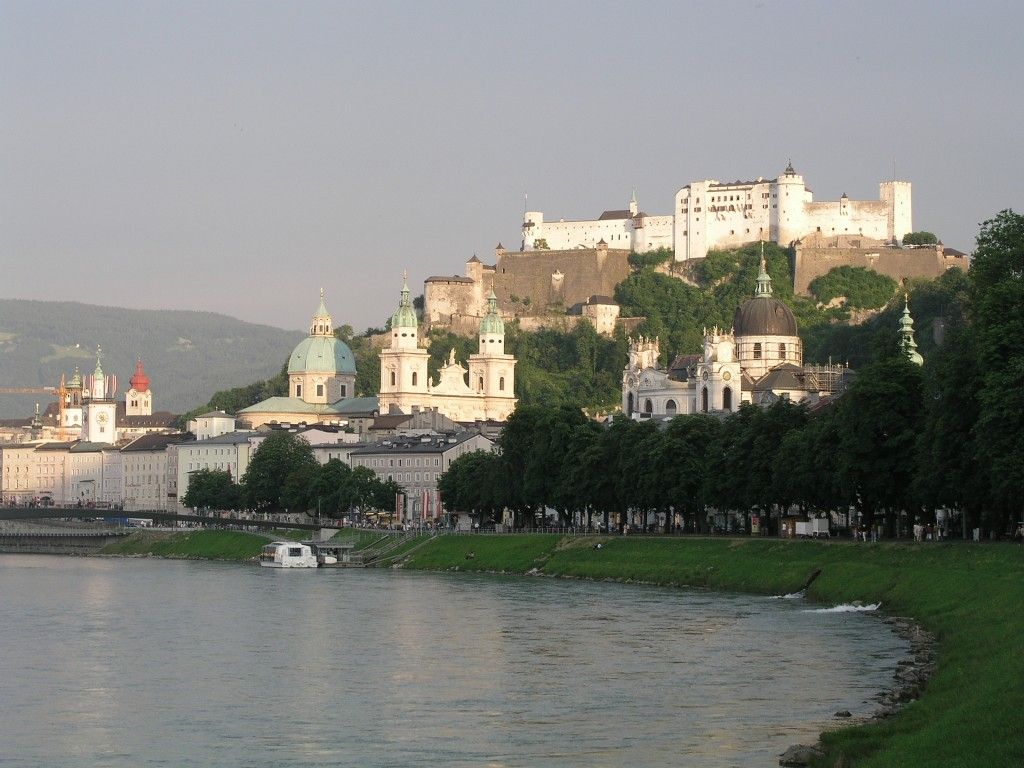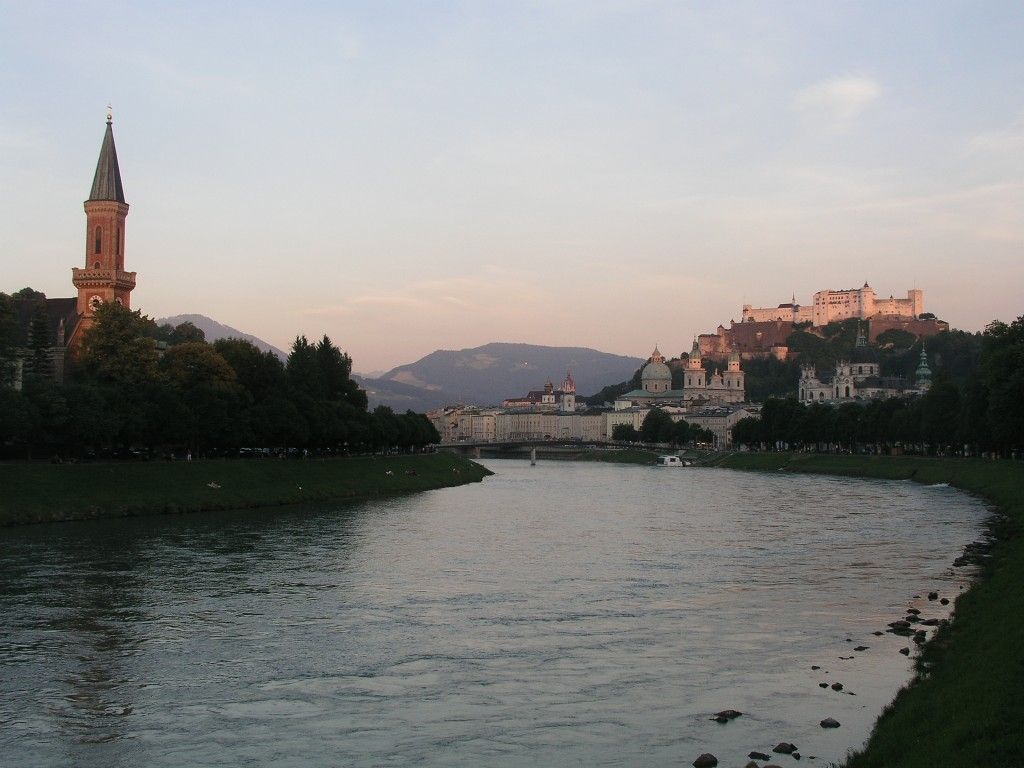 Salzburg population 150,000, is truly a small town:
1) Friday evening along the river we ran into a couple from Philadelphia that Bob & Dusty had talked to the day before at the Fortress.
2) We continually ran into a family from Spokane, Washington that was staying in our hotel. They also went on to Murren Switzerland,, were we ran into them again.
3) Friday evening we saw our tour guide from the Fortress bike by while we sat by the river.
Friday evening there was a street fair on Linzerstrasse right near our hotel. The streets were absolutely jam packed.
Prev
Thursday June 23, 2005
Day 4 - Salzburg

Friday June 24, 2005
Day 5 - Salzburg

Next
Saturday June 25, 2005
Day 6 - Salzburg to Füssen