Prev
Introduction

Saturday August 5, 2006
Day 1- El Granada to Jackpot, Nevada

Next
Sunday August 6, 2006
Day 2 - Jackpot, Nevada to Grand Teton
We left home at 7:18am. I'd hoped for 7am, but was quite pleased with this time.
We headed north up Highway 1, over newly reopened Devil's Slide – my first time in four months; Kathy and the kids had been the day before to drop Skoshi off at the kennel. We stopped at Slaveway in Pacifica so the kids could get breakfast (Poptarts – breakfast of champions!). While they were in the store I quickly recalled another thing that I meant to do but hadn't – make sure I had the National Parks Pass I'd purchased just one month before in Yosemite. I didn't have the $50 pass. I did some quick math – 11 minutes back home (I'd timed the trip many times, since I surf here), perhaps 30 minutes roundtrip assuming I quickly found the pass, vs. another $50 for another pass. When Kathy and Robby got back to the car we headed home. Once home I discovered the pass was not where I expected… or anywhere else. I had an epiphany about the huge amount of crap I keep in numerous piles around the house that really scared me, and eventually we left on vacation… again….sans pass. (the pass was actually stuck to the back of another card, and it was in one of the piles I'd searched... but I didn't have a prayer of finding it that way.)
The driving was uneventful. We stopped outside Sacramento for gas, then proceeded up the Sierra Nevadas. I'd only been this way twice before to see Kent and Rita in Reno, and Kathy and the kids had never been on I-80 past Sacramento. We stopped at Donner Lake overlook to take a quick picture.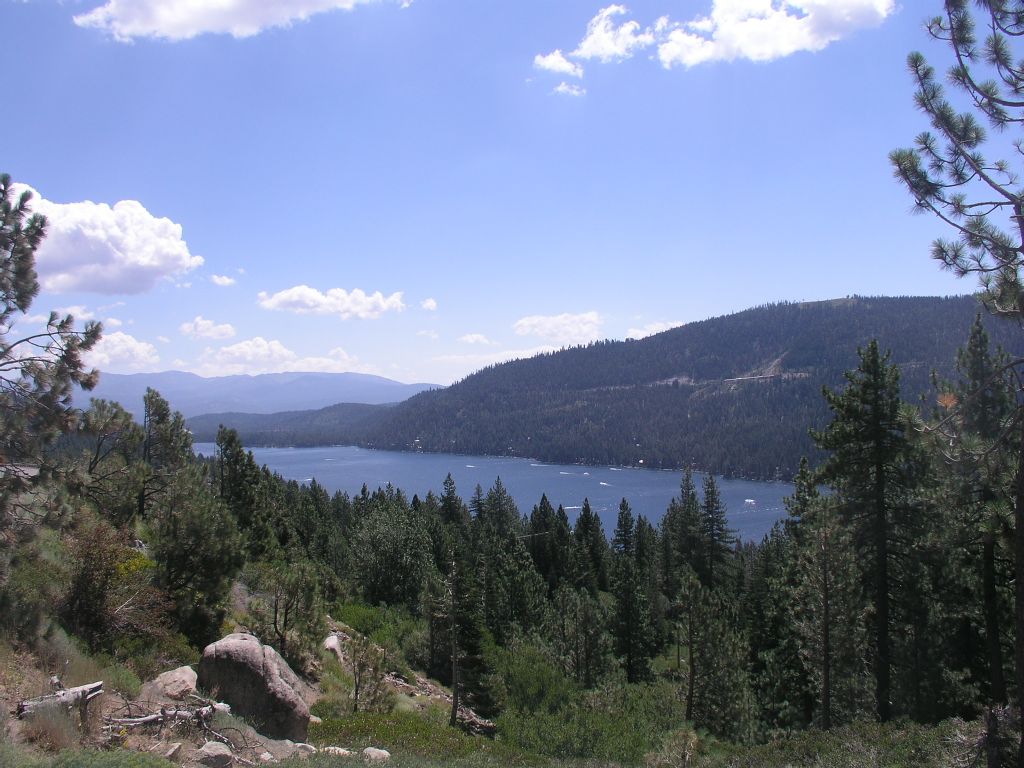 Donner Lake
The line up the opposite side is the railroad grade.
I'd asked Kent where to get lunch in Reno and he suggested Truckee. I'd intended to stop there, but kept on driving. When we got to downtown Reno I got off I-80, saw Circus Circus, and pulled in the parking garage. The kids were thrilled to see the huge midway. We had about a 10 minute wait for the tasty and of course fat free buffet. After lunch we hit the midway for a few minutes, then resumed driving. We saw a sign that said 284 miles to Elko, and I knew we were staying at least an hour past Elko in Jackpot, Nevada. Seeing that sign was quite depressing. Also depressing was the speed limit – only 70mph. After 20 miles or so the speed limit hit 75, and we averaged 85 or so.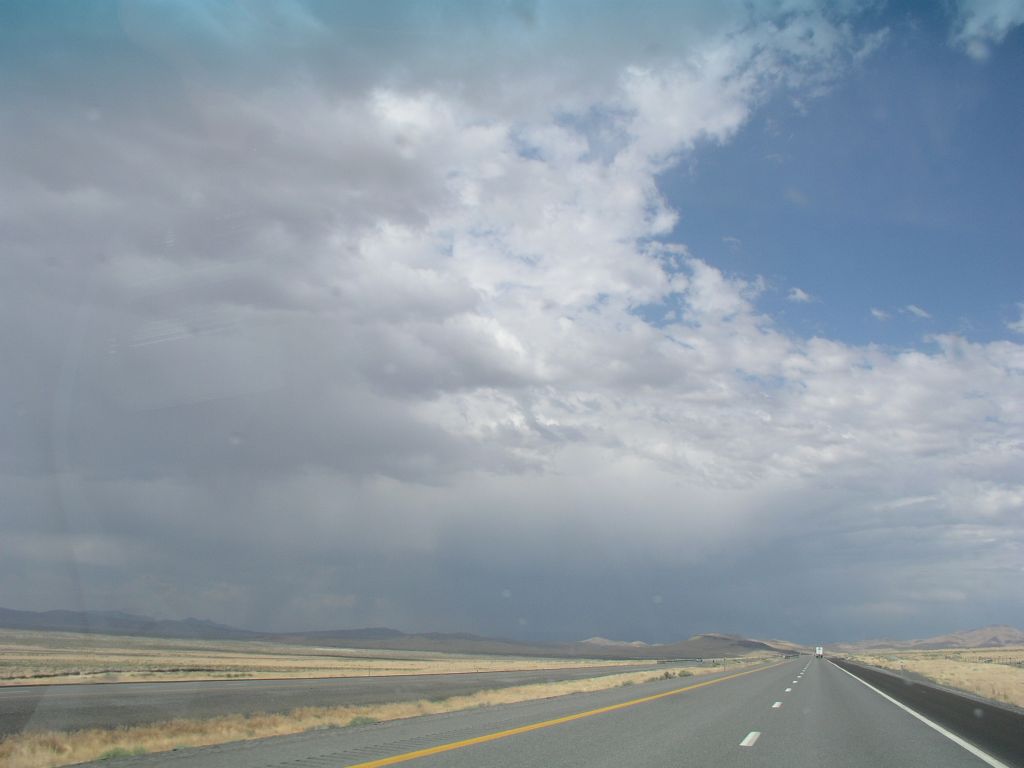 After lots of driving we reached Battle Mountain, Nevada – we got gas, got cash at our bank since I didn't know when we'd see another one, and kept going. When we reached Elko I'd decided I'd made a good decision not to stay there. We turned north onto Highway 93 at Wells. 40 miles later, we found Jackpot – an oasis of humanity in the middle of nowhere. Cactus Pete's casino was clearly old, but well kept. We got dinner at the Mexican restaurant across the street, then took the kids to the video arcade, then took the kids swimming. Dusty made $9 at the $2 craps table, then made another $21 at the $5 craps table by rolling (5) 7s or 11s in an row coming out!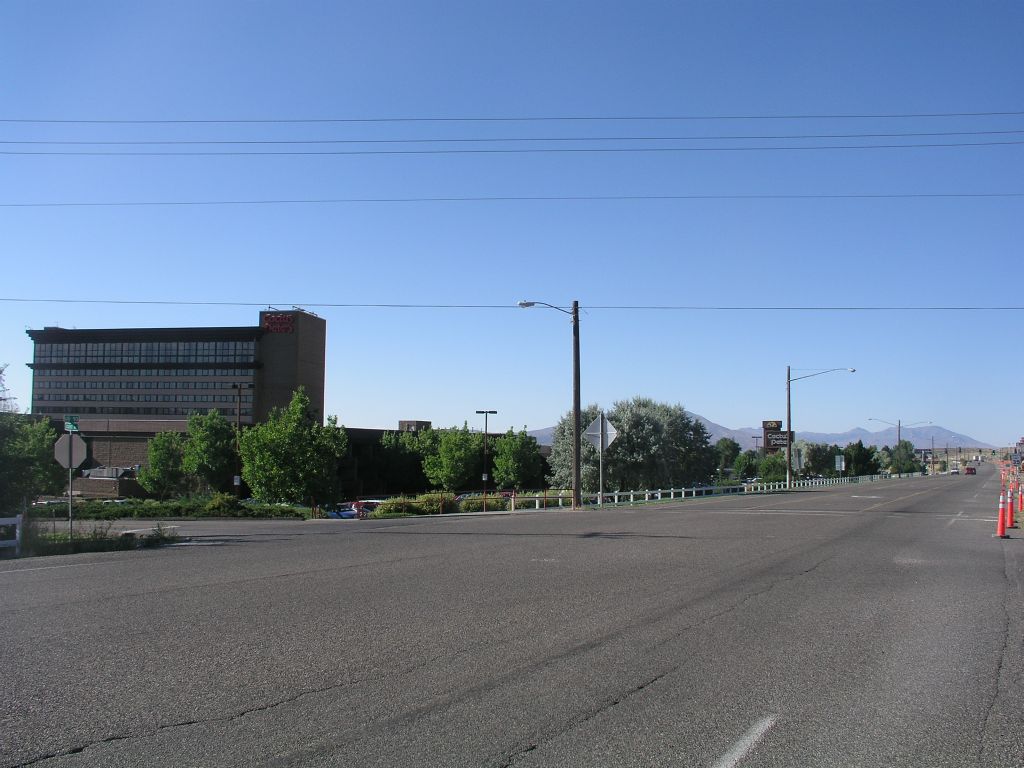 Tet

Prev
Introduction

Saturday August 5, 2006
Day 1- El Granada to Jackpot, Nevada

Next
Sunday August 6, 2006
Day 2 - Jackpot, Nevada to Grand Teton