Prev
Cathedral Peak

Thursday, August 19
Thursday was Kent's birthday. I suggested we go back to Tioga Pass Resort for breakfast. It would give us an end to end look at Yosemite.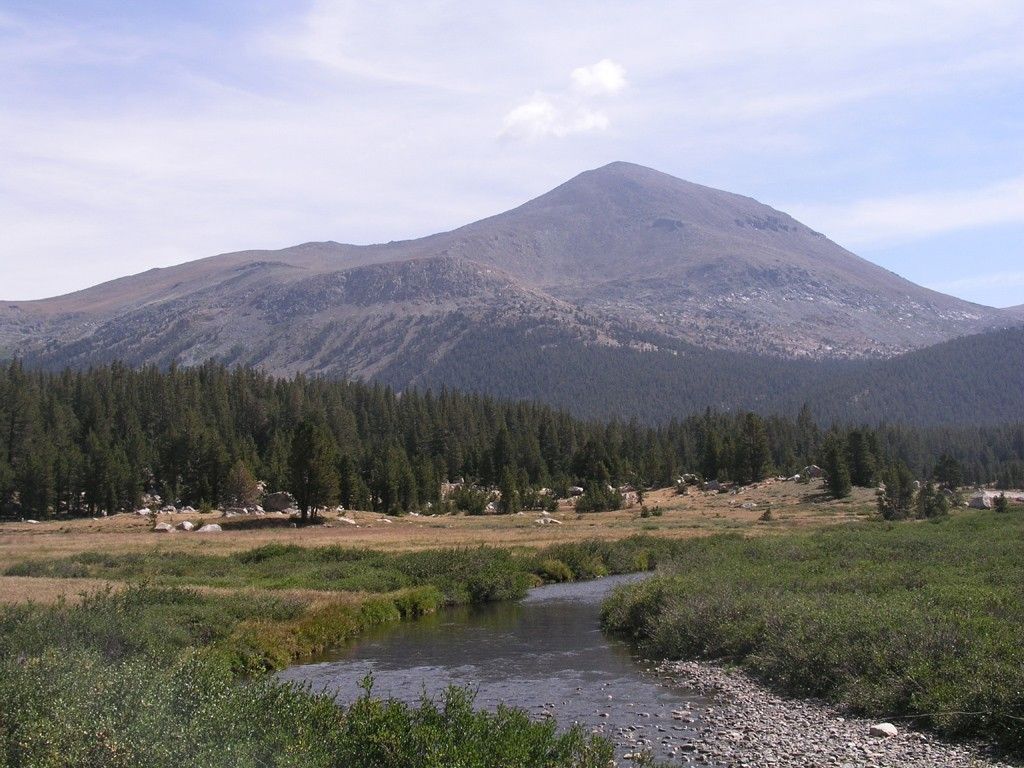 Mount Dana
We stopped at the Tuolumne Grove so Rita could see the sequoias. It is of course nearly impossible to take a good picture of a sequaoia. We checked in to Housekeeping and got a spot on the beach. Kent and Rita went climbing while I relaxed on the beach and did as little as possible. We went to the Yosemite Lodge Cafeteria for dinner. While I was talking to Kathy on the phone at the front of the camp, Kent and Rita had a bear walk right through our campsite.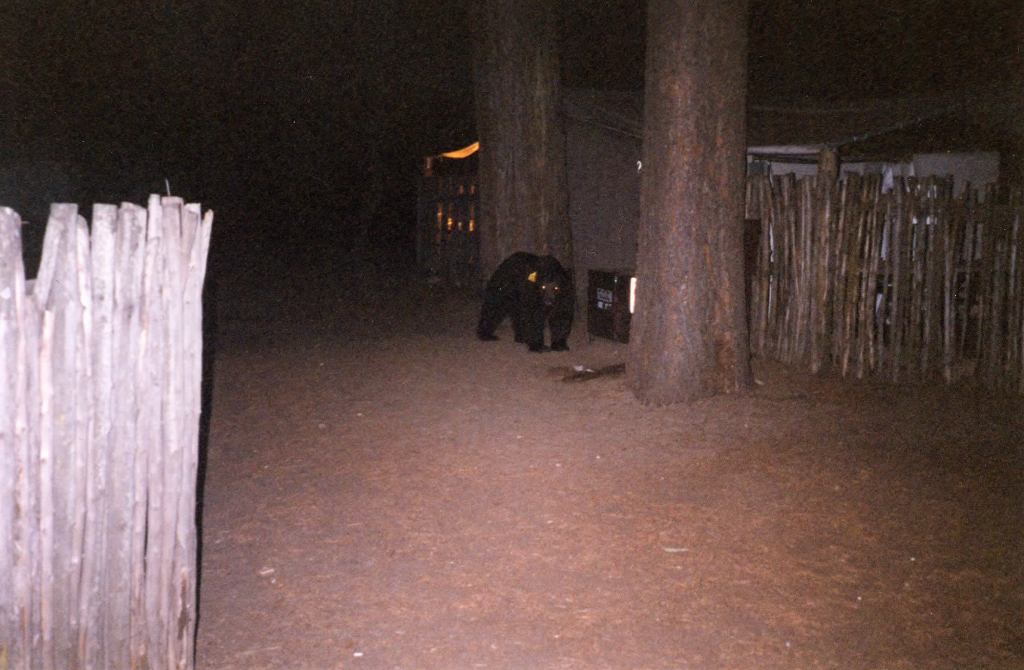 A large Ewok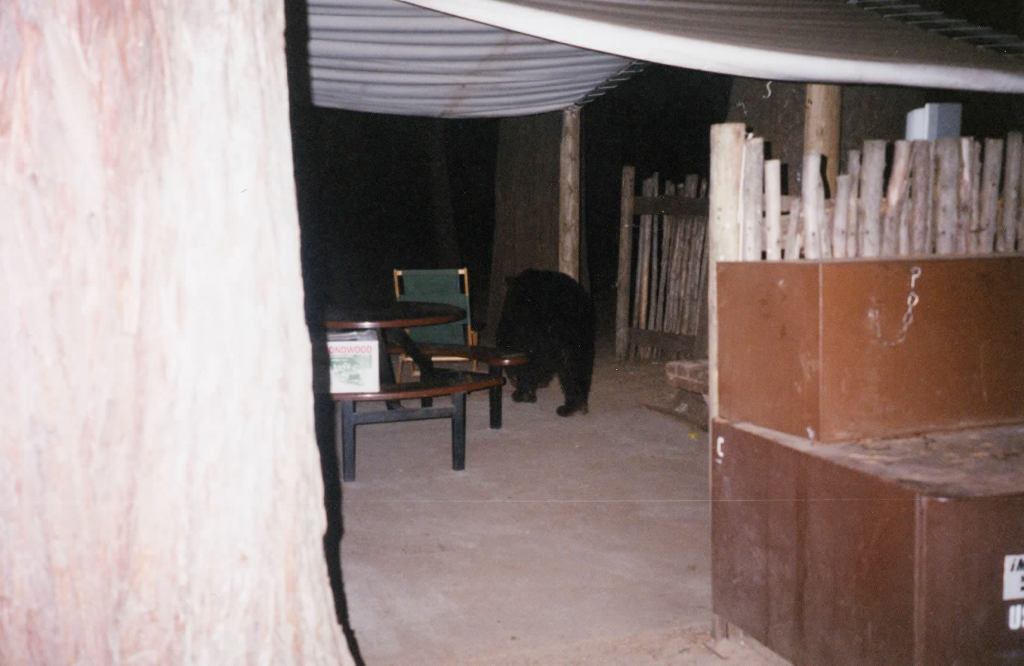 "There's something in the tent!"
The next morning we headed home. Kent and Rita had to get a new tire - they planned to do so in Bishop, then spend the night there. Everyone got home safely.
Prev
Cathedral Peak

Thursday, August 19