Previous
Thursday July 31, 2008
Day 6 - Yellowstone

Friday August 1, 2008
Day 7 - Tetons to Yellowstone

Next
Saturday August 2, 2008
Day 8 - Yellowstone
Friday morning Jackson Lake Lodge lost power, just like it did when we left Jackson Lake Lodge 2 years ago. We checked out in the dark then headed up to Yellowstone. At the park entrance they told us that the road was closed between Fishing Bridge and Canyon becuase of the LeHardy Fire. This was bad, because it meant traffic would be awful on the remaining road open through the park, and we wouldn't be able to see bison, because that's the area where they hang out in July and August. They told us the road may re-open at noon.
We went to West Thumb, saw the geyser basin, and had lunch. We then asked at the small gift shop at West Thumb if the road had re-openned - they had no idea and suggested we drive back to the ranger station Grant Village. At Grant Village they indicated that the road had indeed re-opened, and I let them know that someone should spread the word because West Thumb was totally out of the loop.
We drove up to Mud Volcano and saw dozens of bison across the river, and several bison near the trails at Mud Volcano.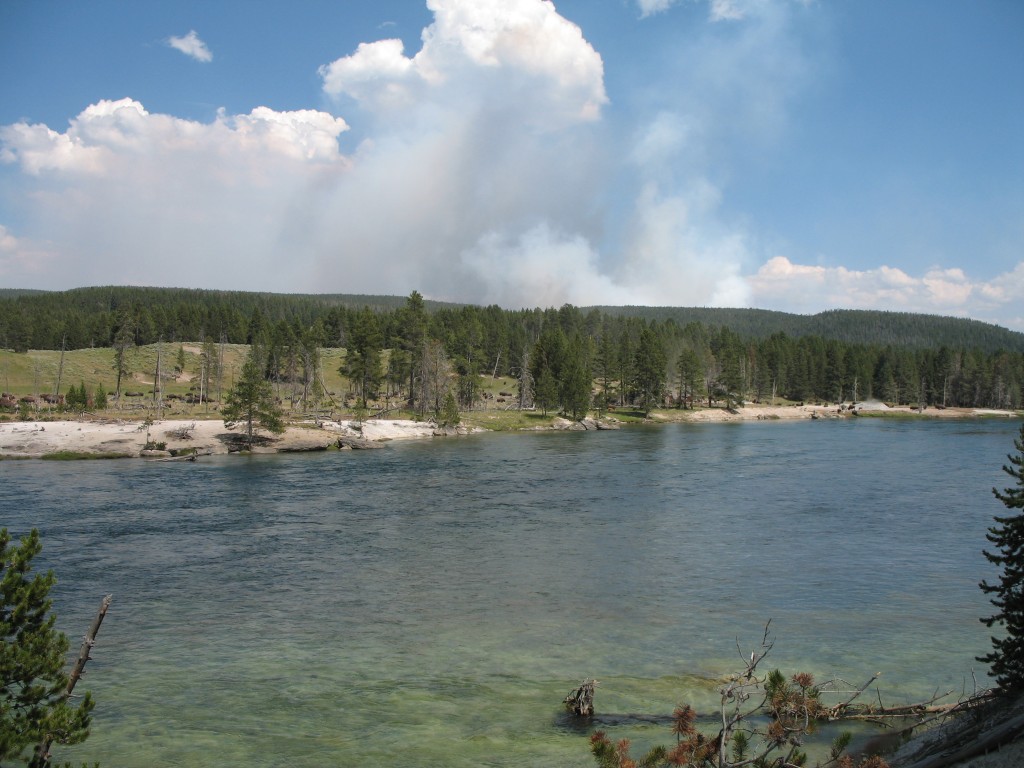 LeHardy Fire near Mud Volcano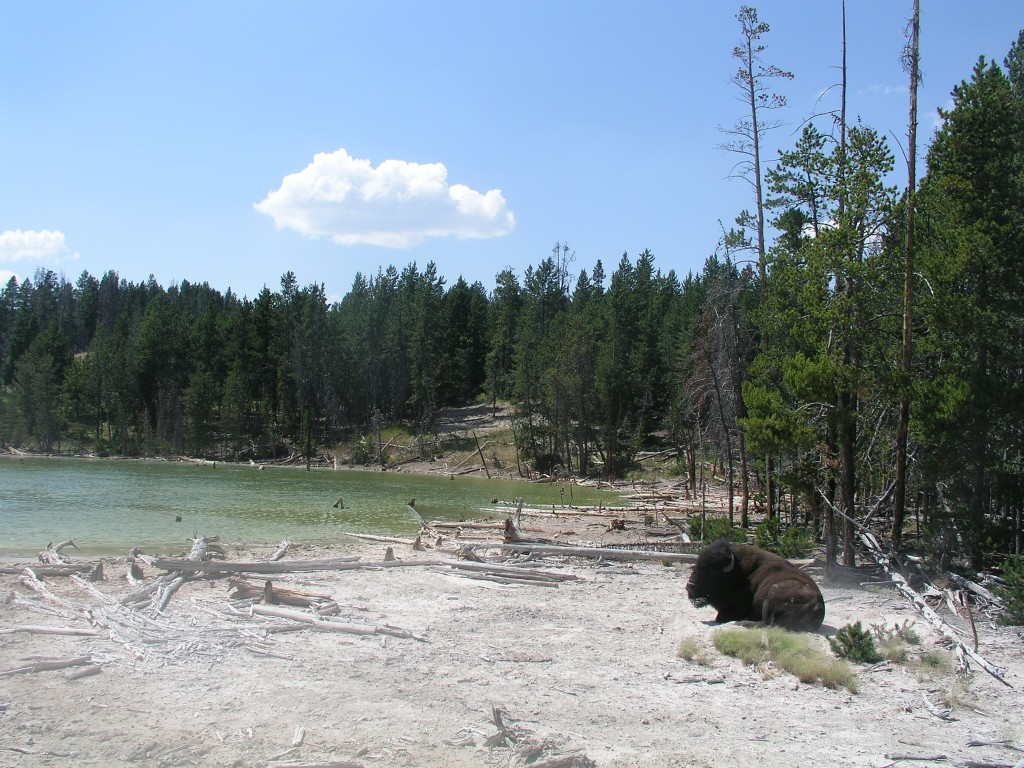 Bison at Sour Lake
While this bison appears to be sedentary, I watched him wander up along the trail to Sour Lake, crossed the boardwalk, and sit down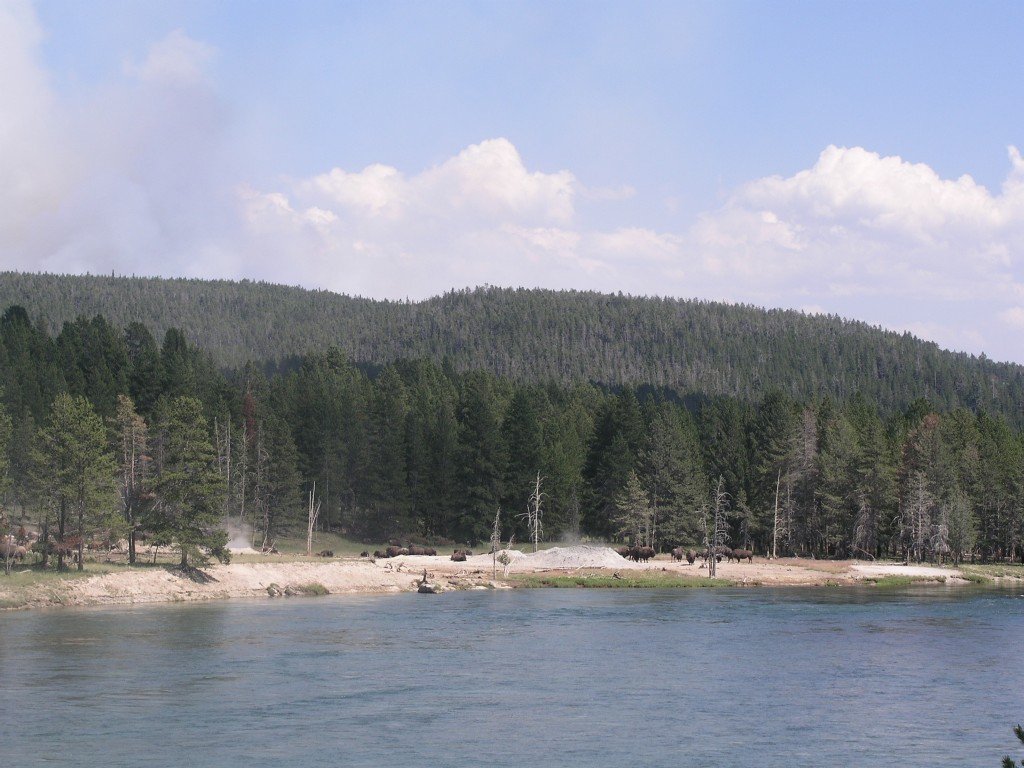 Bison across the Yellowstone River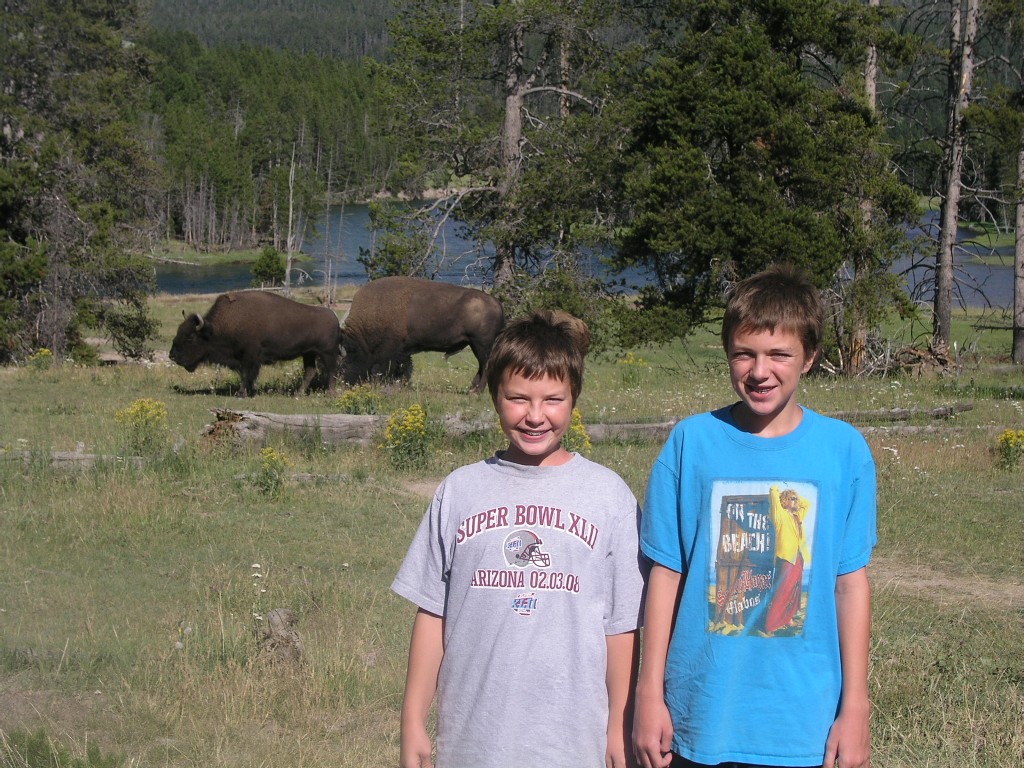 Kids and Bison
Later we drove up to Canyon and saw the falls. The men hiked down Uncle Tom's Trail at the base of the falls, then we headed over to Old Faithful and checked. The cabins at the Old Faithful Lodge were small, old and spartan, but also clean and inexpensive. The kids had dinner at the buffet and the adults had sandwiches from the cooler - the buffet is nearly inedible.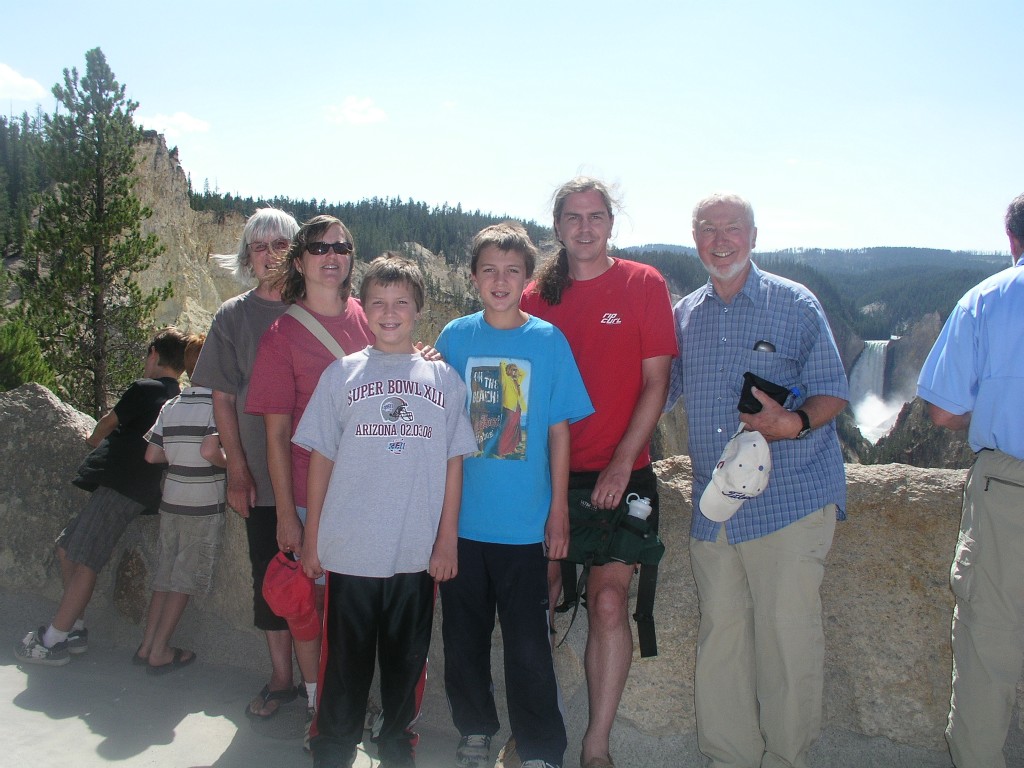 Yellowstone Falls
That night we lounged in the Old Faithful Inn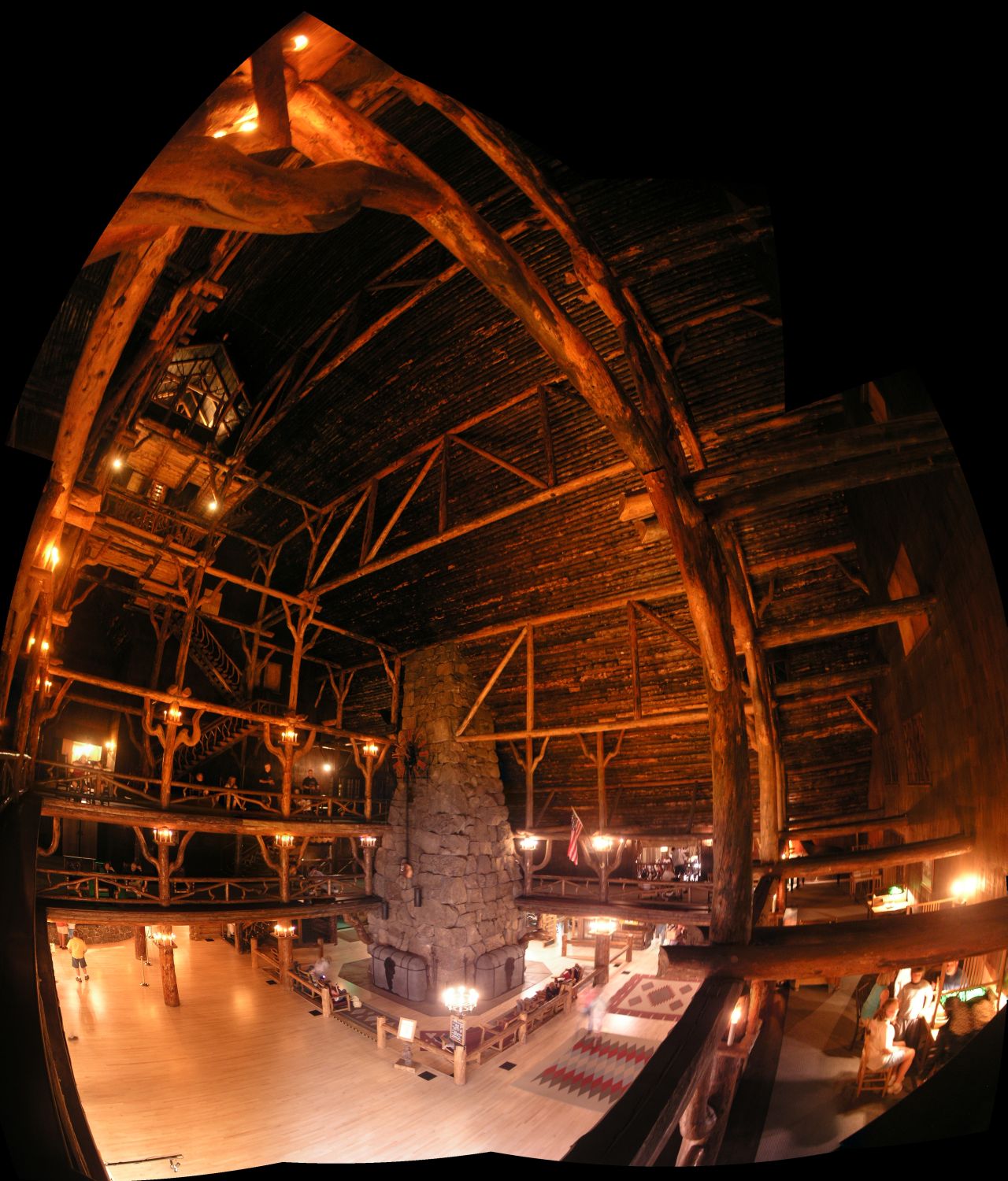 Panorama of the Old Faithful Inn, taken from the Third Floor
There are a few hotel rooms off picture left, right above the front porch - I imagine they must be loud.
You can see the dining room through the lookout on the second floor, just right of the flag. The grand piano is just right of that, mostly hidden by a crossbeam.
Previous
Thursday July 31, 2008
Day 6 - Yellowstone

Friday August 1, 2008
Day 7 - Tetons to Yellowstone

Next

Saturday August 2, 2008

Day 8 - Yellowstone