Previous
Wednesday July 30, 2008
Day 5 - Tetons - Fishing with the Dodges

Thursday July 31, 2008
Day 6 - Yellowstone

Next
Friday August 1, 2008
Day 7 - Tetons to Yellowstone
The men once again went out for a morning drive to find wildlife - we took plenty of pictures, but again didn't see any moose or bears.
Click here for a 1.5 meg panorama of Snake River Overlook.
Click here for a 2 meg panorama of the entire Tetons range.
We had breakfast in the room, then drove down to the south end of the park for the 3/4 miles easy day hike to Phelps Lake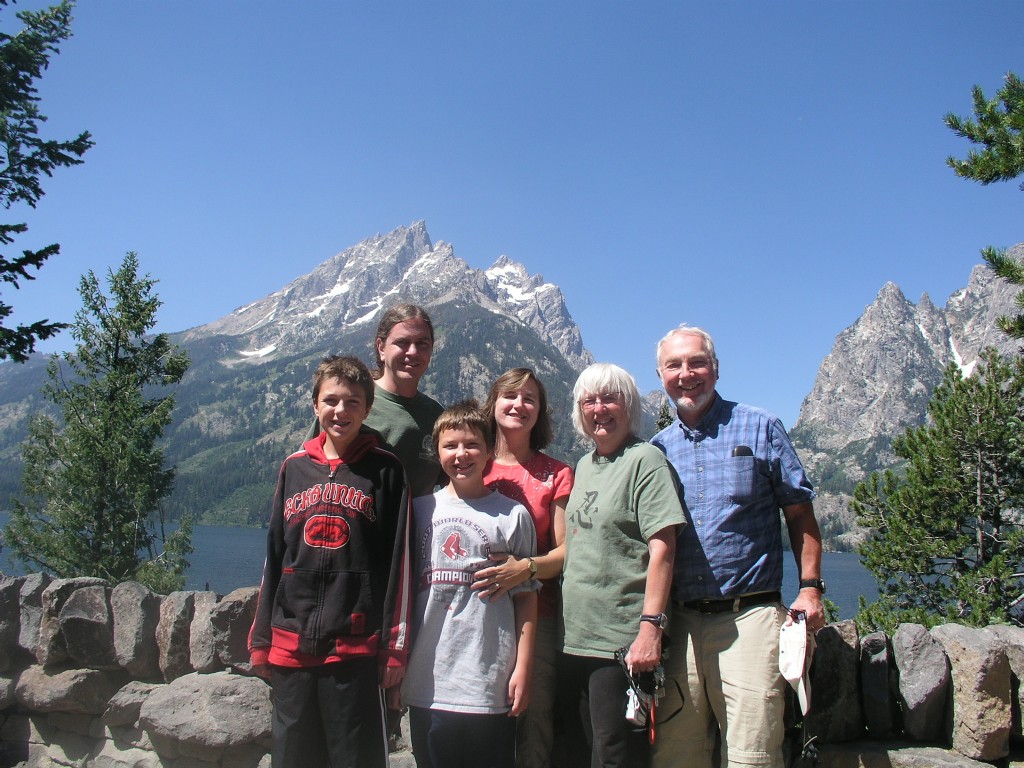 Jenny Lake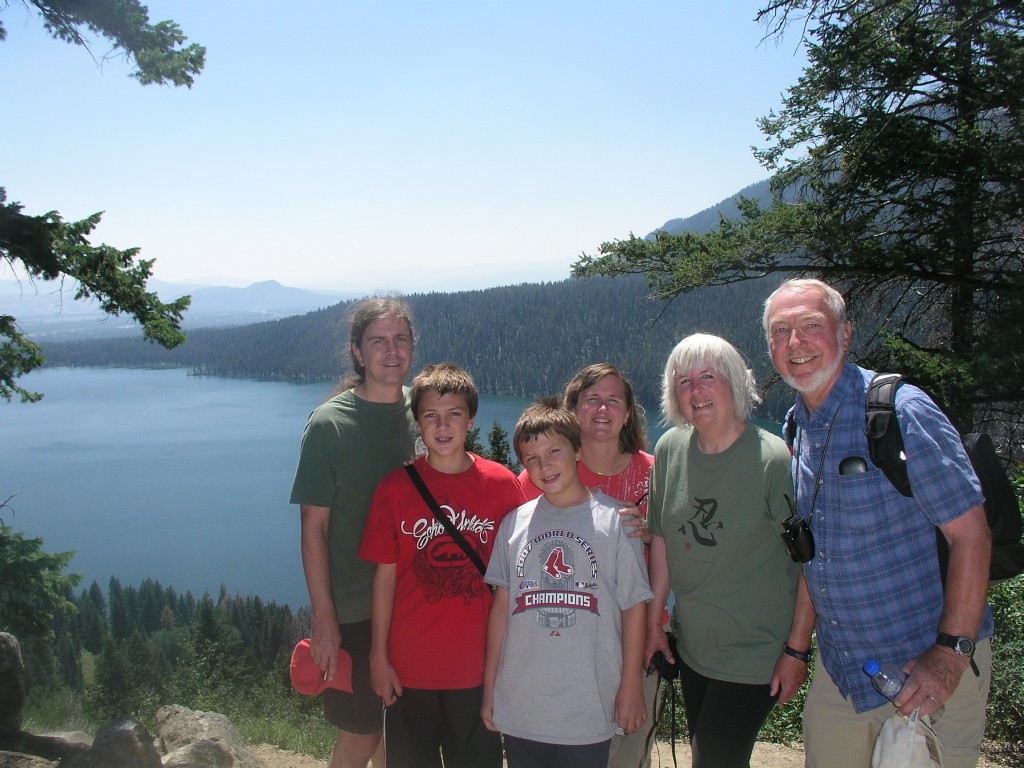 Phelps Lake
We returned to Signal Mountain Lodge for dinner.
Previous
Wednesday July 30, 2008
Day 5 - Tetons - Fishing with the Dodges

Thursday July 31, 2008
Day 6 - Yellowstone

Next

Friday August 1, 2008

Day 7 - Tetons to Yellowstone