Previous
Friday August 1, 2008
Day 7 - Yellowstone

Saturday August 2, 2008
Day 8 - Yellowstone

Next
Sunday August 3, 2008
Day 9 - Yellowstone
We had two full days to spend in Yellowstone. Saturday we drove the loop through the park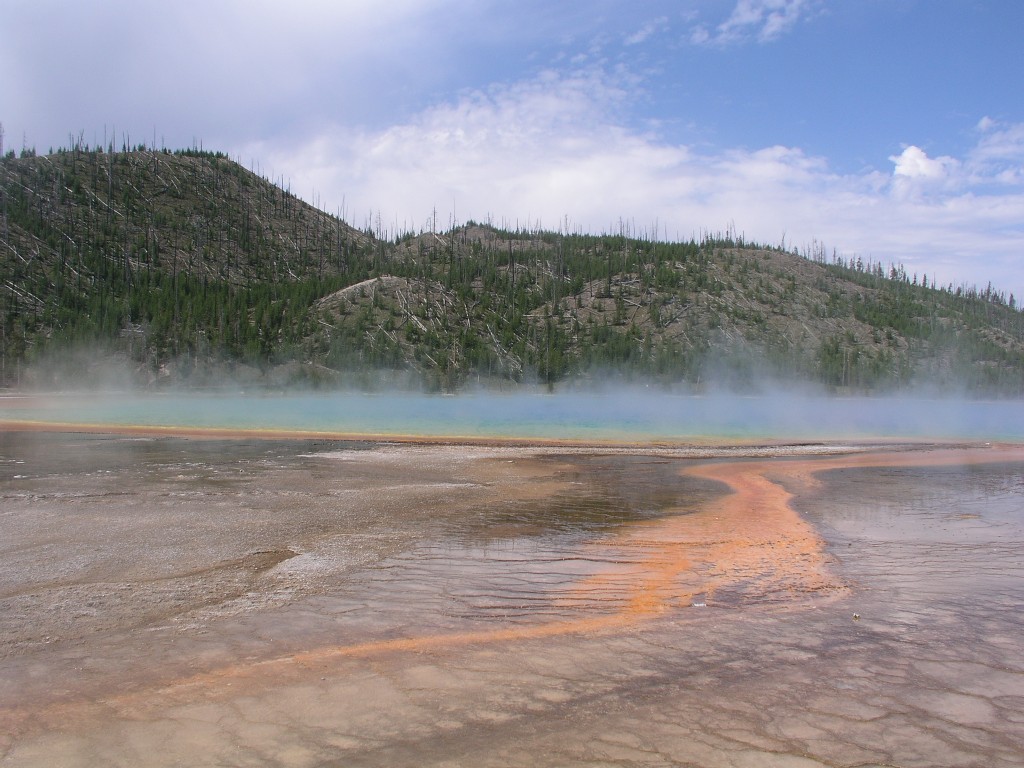 Grand Prismatic Spring
We stopped first at the Middle Geyser Basin, featuring Grand Prismatic Spring, the largest hot spring on the continent. The half mile loop trail was quite windy, and we counted over half a dozen hats that had blown away from their owners.
On the way to Mammoth Hot Springs we came around a corner and saw a few cars stopped in the middle of the road. We quickly found why - there were two wolves less than a hundred hards from the road.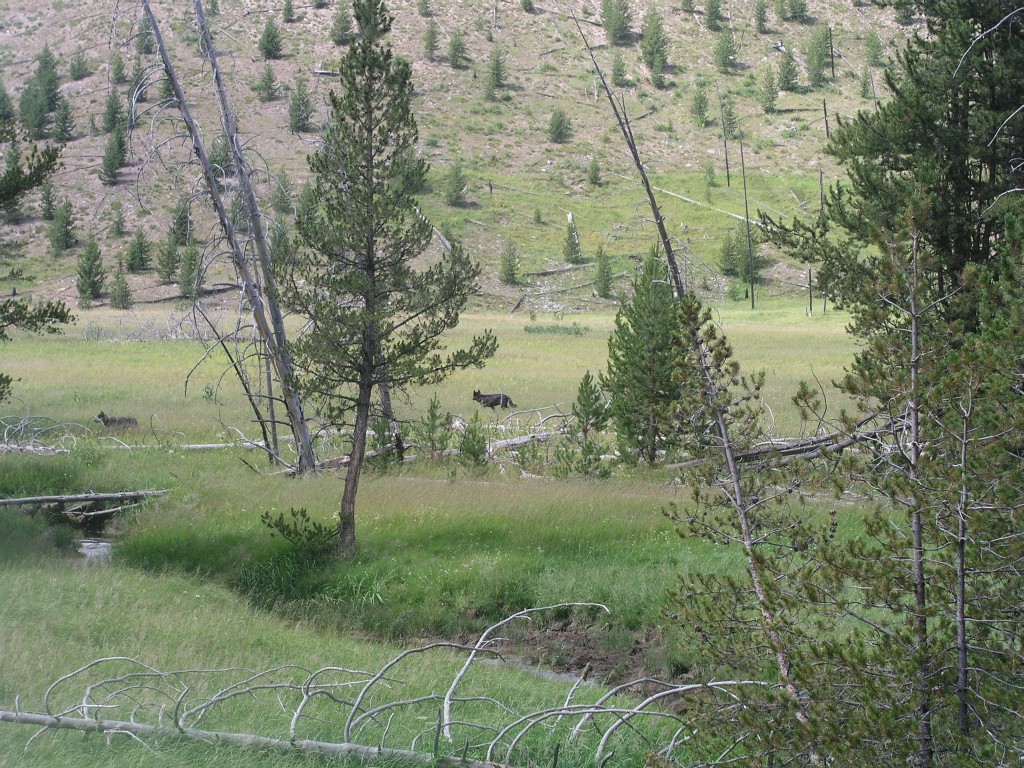 Wolves in Yellowstone
We were parked in the middle of the road with people parked in front of us and no way to park off the road. I told everyone to get out quickly to see the wolves while I decided what to do with the van. About a minute later I realized everyone was abandoning their vehicles in the middle of the road and I proceeded to do the same.
Seeing wolves in the wild was fantastic. Wovles and grizzly bears were the only two large animals we'd missed on our last trip, and now we'd seen both.The wolves wandered away further and further from the road. After about five minutes they were quite far away in the trees. We got back in the van, drove up the road and found a place to turn around, then found a place to park the van properly. There were now dozens of cars pulled over but the wolves were barely visible they were so far away, so we continued on to Mammoth Hot Springs. We saw the hot springs, then headed to Outlaw's Pizza in Gardiner for lunch. After lunch we ran into another traffic jam on the way to Tower - a male moose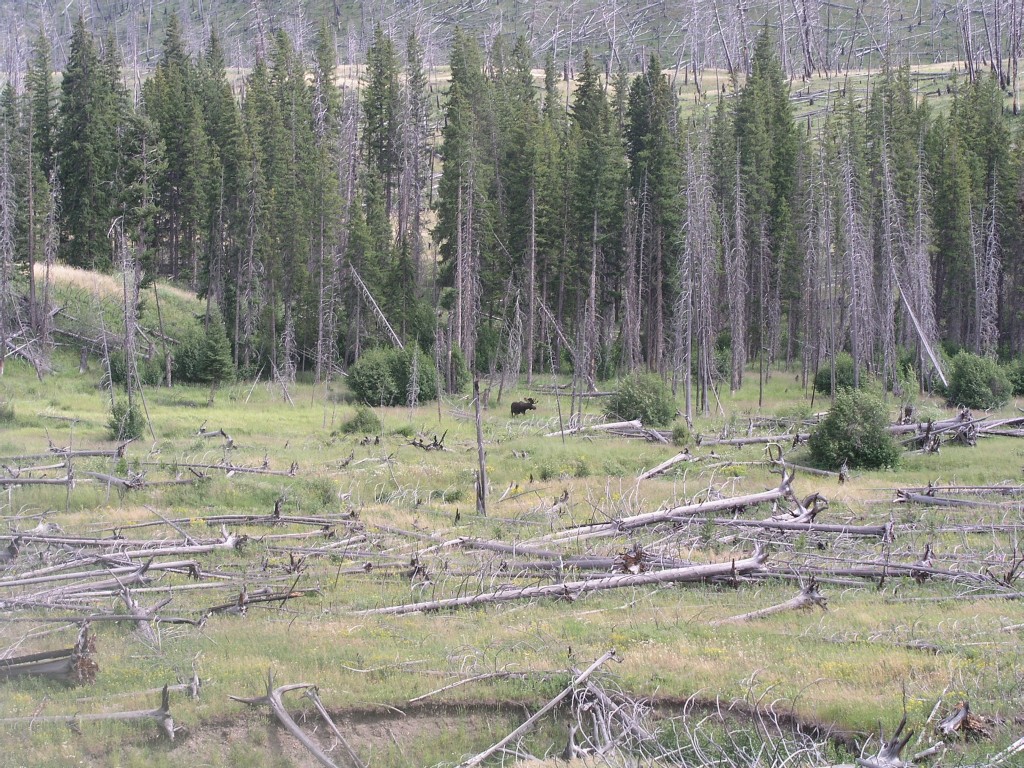 Moose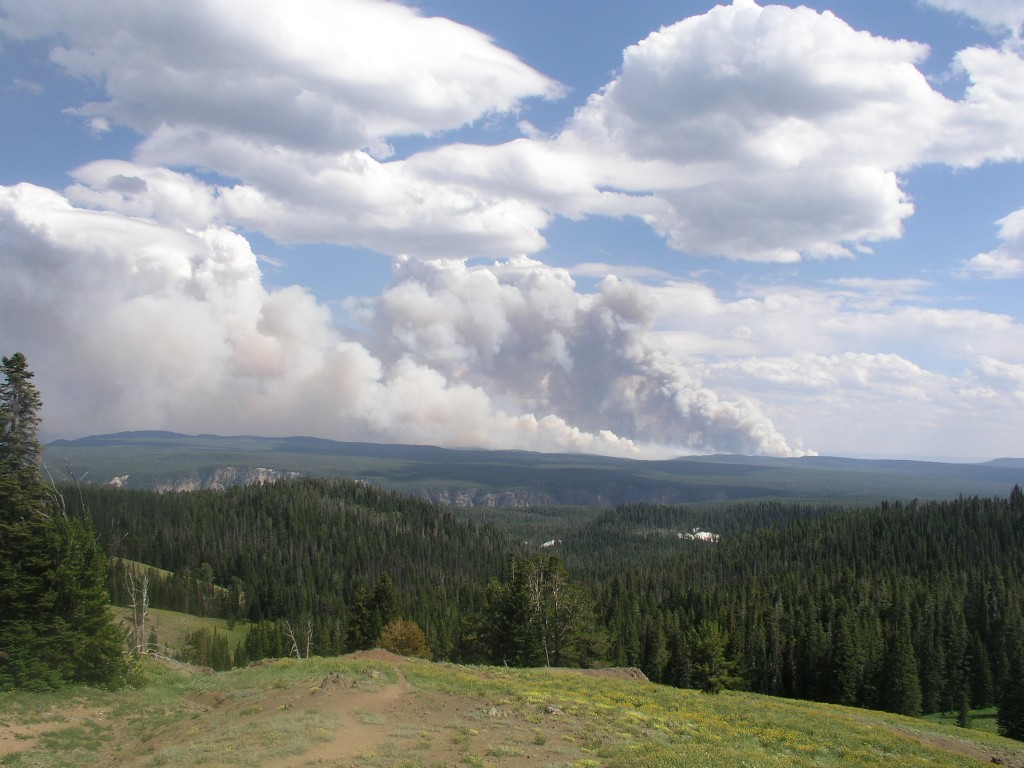 Le Hardy Fire from the Mount Washburn area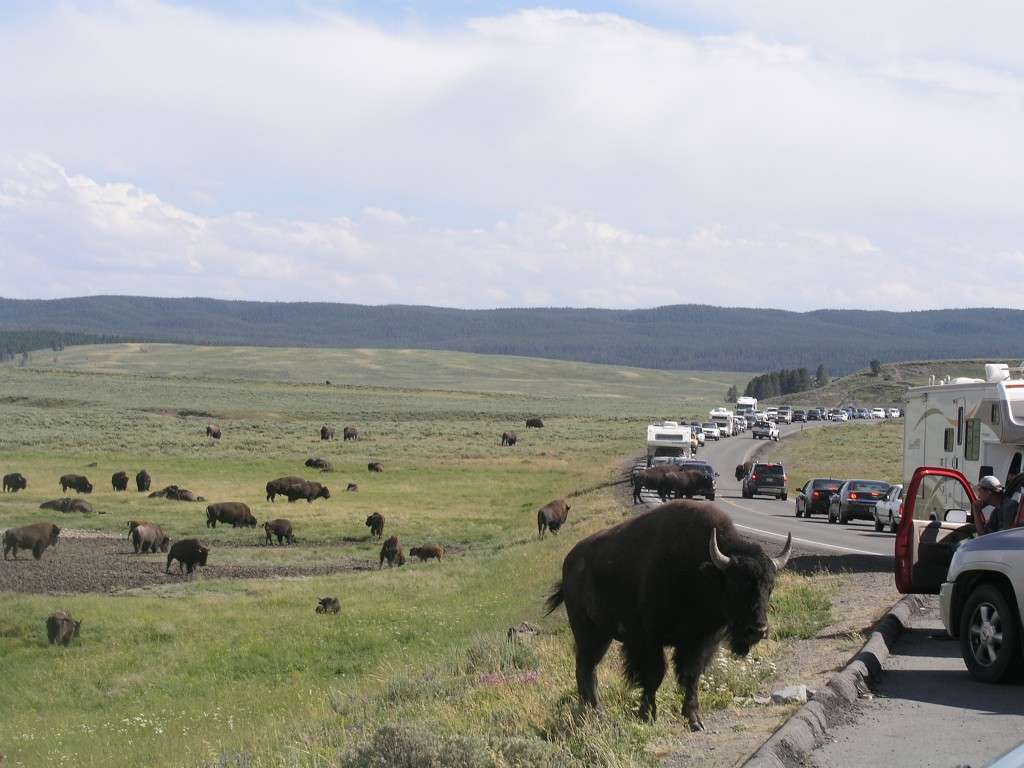 We spent perhaps 45 minutes at the bison jam. There were dozens of cars pulled over for a couple hundred head of bison, and some of the bison crossed the road, sometimes standing on the road for several minutes before deciding to move. The traffic backed up for at least half a mile in both directions. We used the parked cars and sheilds, keeping the cars between ourselves and the bison. Eventually we had our fill of bison and drove on, only to be held up for another 5 minutes as a lone bison walked slowly down the road in our lane.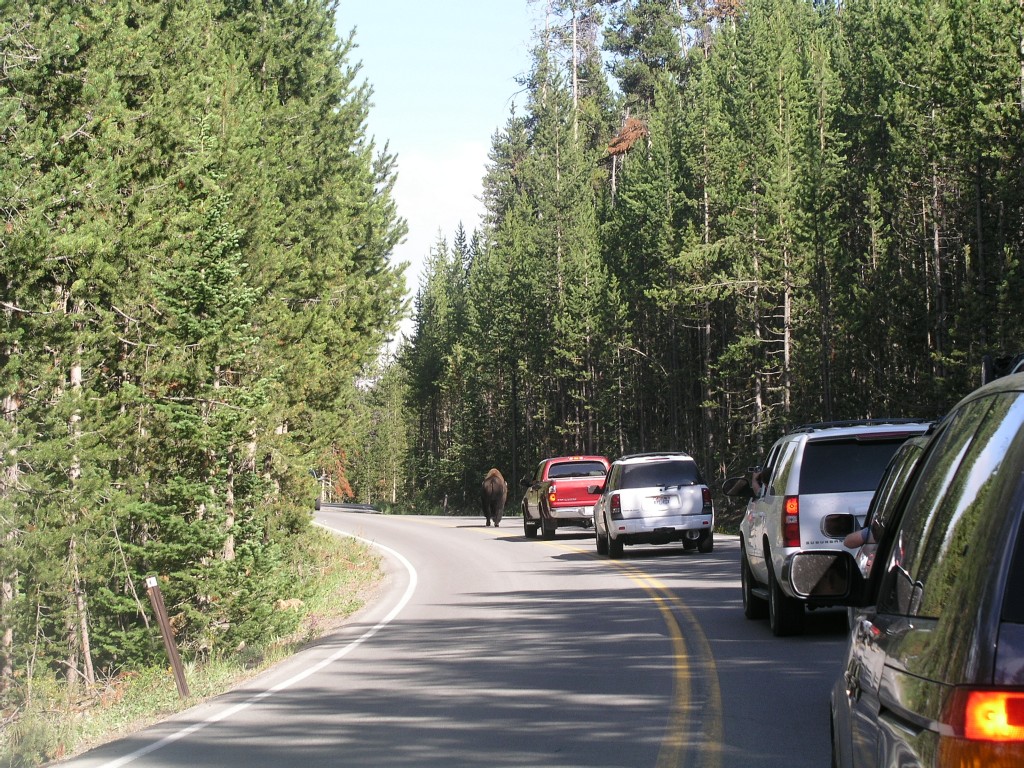 We were held up for about 5 minutes behind this bison as he walked slowly down the road in our lane.
Previous
Friday August 1, 2008
Day 7 - Yellowstone

Saturday August 2, 2008
Day 8 - Yellowstone

Next

Sunday August 3, 2008

Day 9 - Yellowstone