Previous
Sunday August 3, 2008
Day 9 - Yellowstone

Monday August 4, 2008
Day 10 - Yellowstone to Butte

Next
Tuesday August 5, 2008
Day 11 - Butte to Kalispell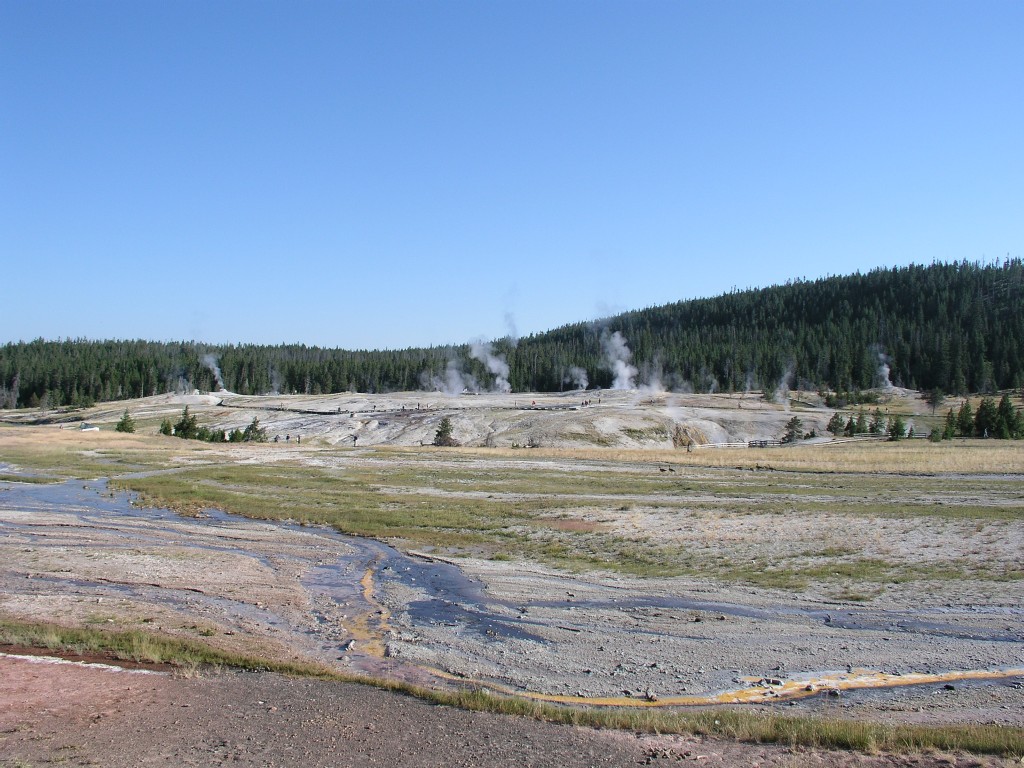 Upper Geyser Basin Yellowstone
The calm wind and cool air highlights the steam rising from the geysers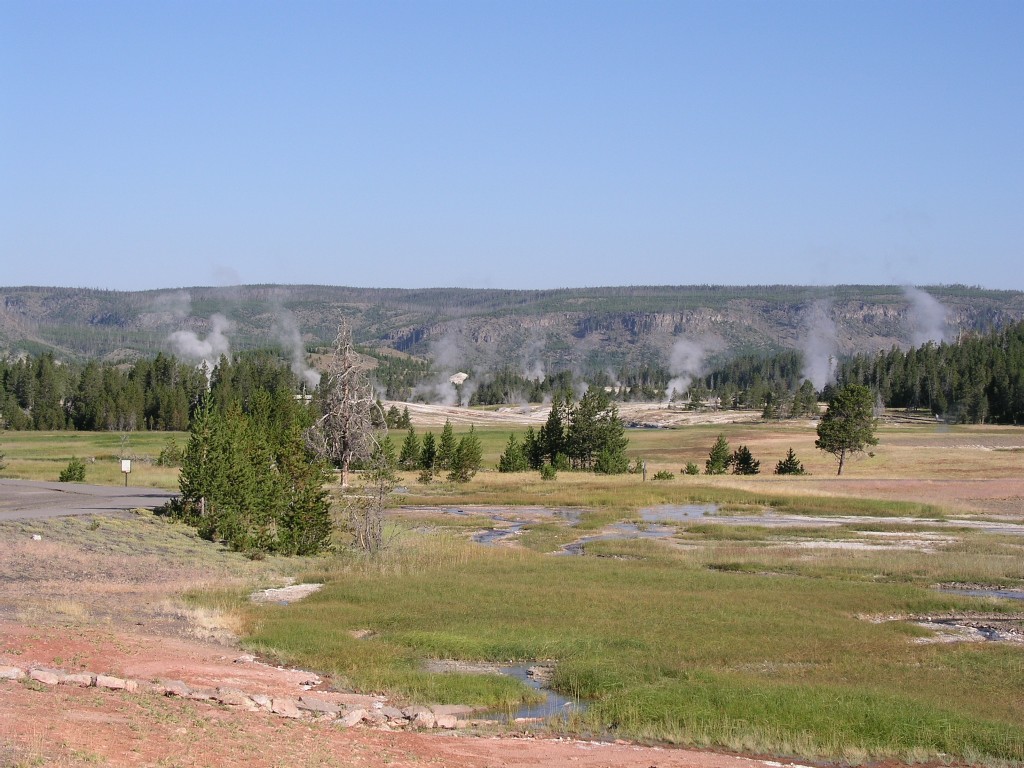 Upper Geyser Basin Yellowstone
Monday we had tentatively decided to spend the night at Virginia City, Montana. We'd spent a few hours there in 2006, and I really wanted to spend more time there. I figured if we spent the night I'd have plenty of time to see everything. Since we weren't planning to do too much today, we left Yellowstone around 9:30 and had early lunch at the McDonalds in West Yellowstone. This was the most overpriced, pathetic McDonalds I have ever seen. There was trash everywhere - on the floor and on the tables. The trash bins were all overflowing. The bathroom was a disaster. The service was pathetic. The manager clearly should have been fired on the spot. Avoid this place at all costs.
We stopped at Quake Lake, then got to Virginia City at around 1:30pm. We wandered the streets and made the obligatory stop at Cousin's Candy.
I decided I'd seen enough of Virginia City and didn't need to spend the night, so we continued on to Louis and Clark Caverns. Our tour guide was a retired elementary school teacher. The tour took probably an extra half hour as he worked with the youngest kids, showing them how to highlight sites along the trail. It got a little old after a while. The last room on the tour had been redone with new color neutral lighting, which made it look great.
After the tour I used google mobile maps to find hotels in Butte, then called around and found one that wanted our business enough to give us a good rate over the phone. The Comfort Inn recommended the Hanging Five restaurant. The food and service were excellent. Our waiter was quite a character, and was 'so sweet he melts in water'.
Previous
Sunday August 3, 2008
Day 9 - Yellowstone

Monday August 4, 2008
Day 10 - Yellowstone to Butte

Next

Tuesday August 5, 2008

Day 12 - Butte to Kalispell