Next
Monday July 28, 2008
Day 3 - Teewinot

Tuesday July 29, 2008
Day 4 - Jackson to Tetons

Next
Wednesday July 30, 2008
Day 5 - Tetons - Fishing with the Dodges
Tuesday morning we packed up, said our goodbyes to the Dodges and got a group photo.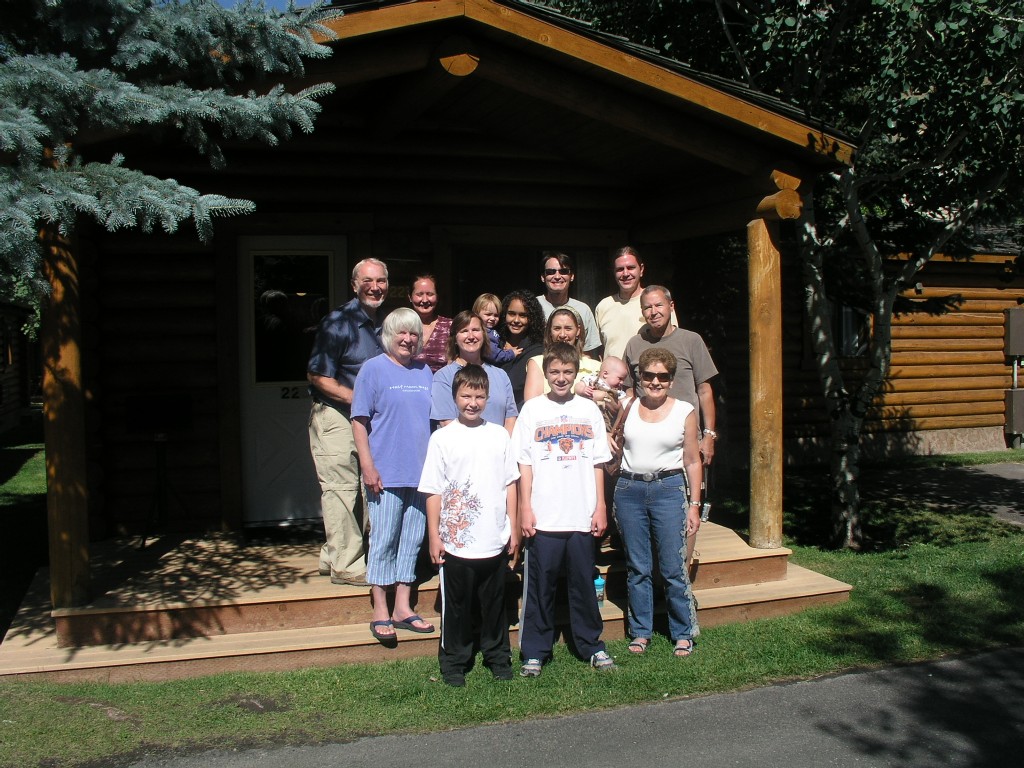 We drove up past Teton Village into Grand Teton National Park, stopping at the new visitor center before checking in at Jackson Lake Lodge. We headed up to Leeks Marina Pizzaria for dinner - the food was excellent! Later we drove around to see wildlife and ran into a bearjam. The rangers told us it was a two and a half year old make grizzly, one of three siblings, was about a hundred yards off the road, and up to a hundred people swarmed the curbside trying to get pictures.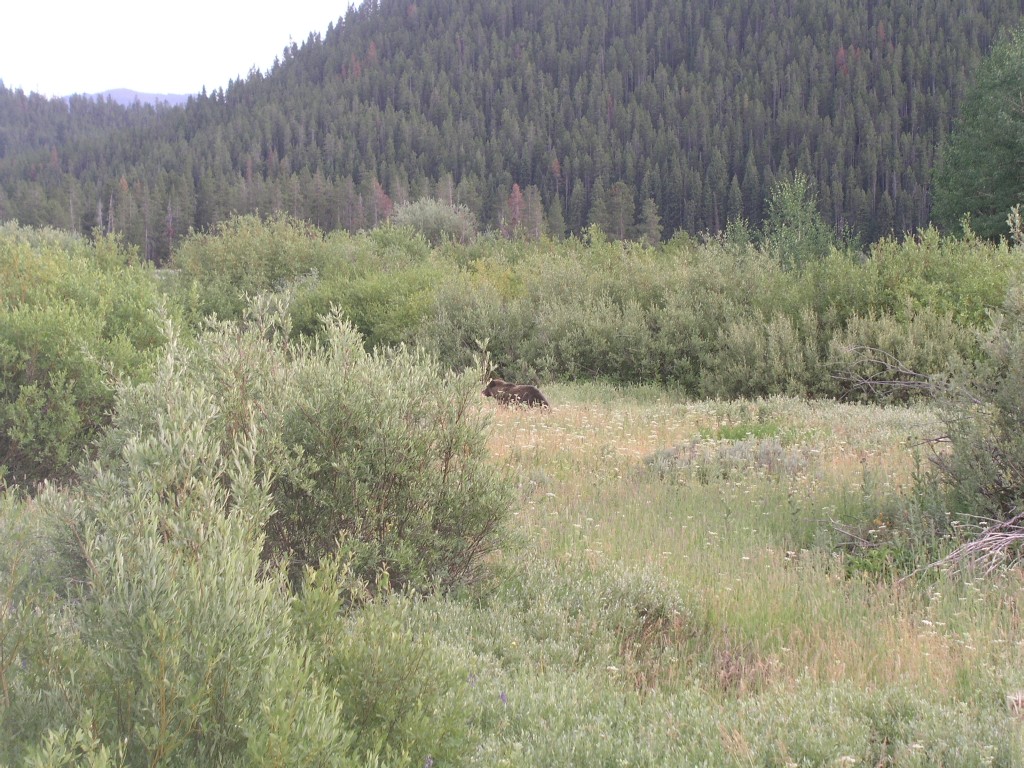 Next
Monday July 28, 2008
Day 3 - Teewinot

Tuesday July 29, 2008
Day 4 - Jackson to Tetons

Next

Wednesday July 30, 2008

Day 5 - Tetons - Fishing with the Dodges