Previous
Tuesday July 29, 2008
Day 4 - Jackson to Tetons

Wednesday July 30, 2008
Day 5 - Tetons - Fishing with the Dodges

Next
Thursday July 31, 2008
Day 6 - Tetons - Phelps Lake Hike
Jackson Lake Lodge is nothing special and the rooms are quite overpriced. There are no reasonable dining facilites. Most rooms have no view at all, and you pay even more for a view. If you shell out for the view, here's what you get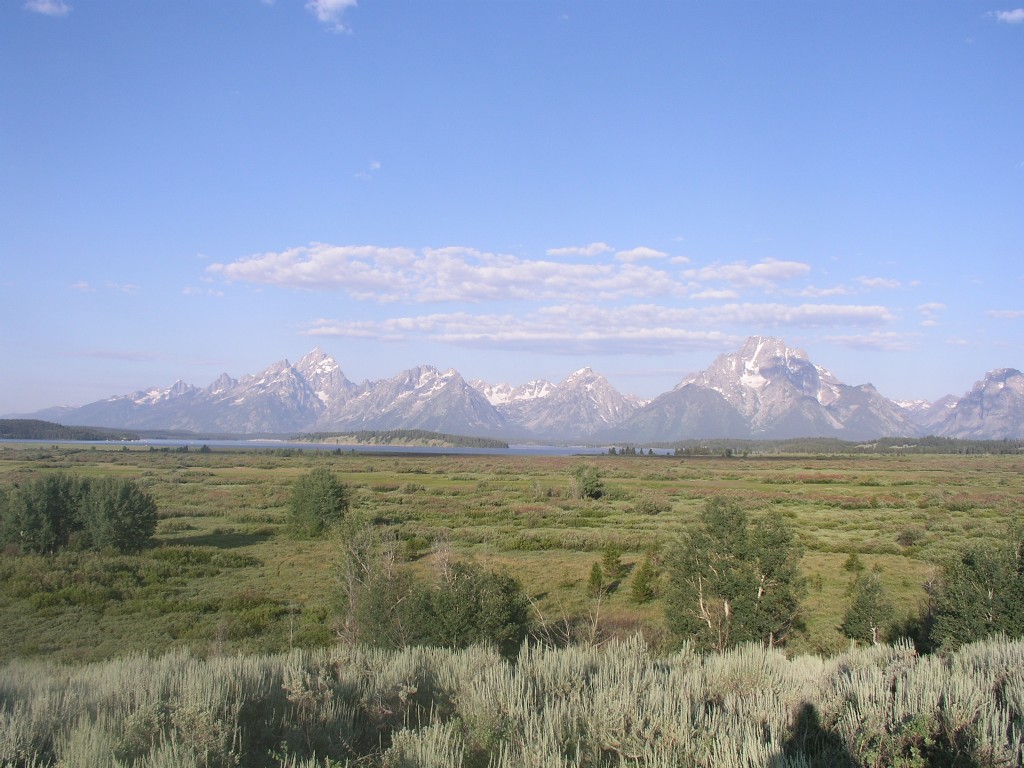 Tetons from Jackson Lake Lodge
We had to walk perhaps 50 yards to get this view.
The view from the view rooms are identical except there's a field in the foreground.
The men went out for a morning drive to find wildlife - we saw a few strange birds in a field near the lodge, and the kids saw a fox nearby, but we didn't see any moose or bears.
Kent told us he was headed over to go fishing at Jackson Lake Dam, so we headed over and met up with him. We then went to the nearby Signal Mountain Lodge to buy fishing gear and returned with rods and reels in hand. Kent helped us assemble the gear, and we fished. Kids 13 and under didn't require a license. Karin bought a rod, reel, and license as well.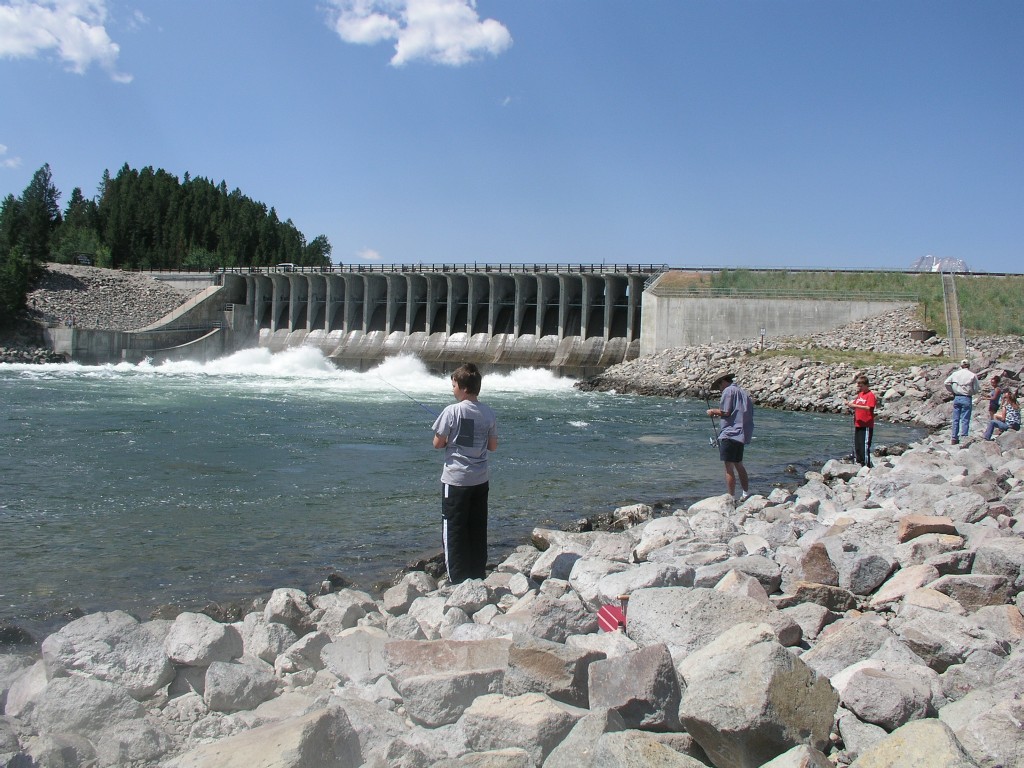 Fishing below Jackson Lake dam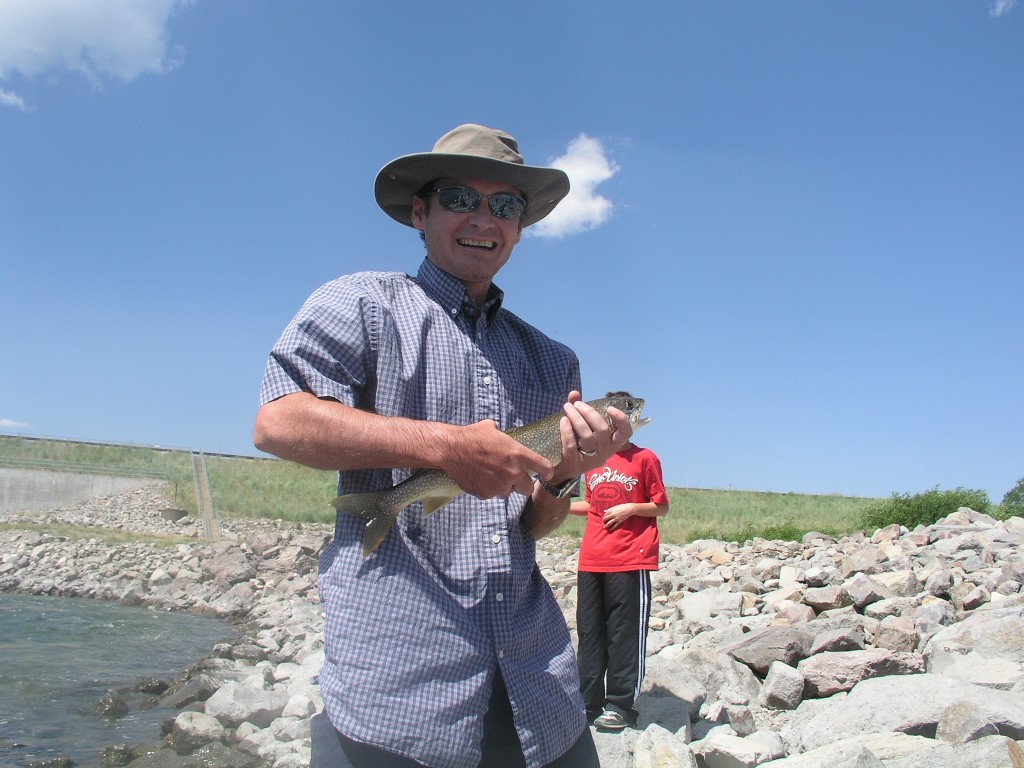 Kent caught a fish!

Kent explained that the trout here are invasive species, so the park service really wants people to catch the eat them. Both CJ and Robby had a fish on their lines, but the fish escaped before they could land them. We had a lazy afternoon by the river drinking beer and having lunch. We said our goodbyes again - for the last time on this trip - the went back to Jackson Lake Lodge for a siesta. For dinner we went back to Signal Mountain Lodge - more excellent food.
Previous
Tuesday July 29, 2008
Day 4 - Jackson to Tetons

Wednesday July 30, 2008
Day 5 - Tetons - Fishing with the Dodges

Next

Thursday July 31, 2008

Day 6 - Tetons - Phelps Lake Hike