Previous
Introduction


Saturday August 1, 2009
Day 1 - Rafting the Merced

Next
Sunday August 2, 2009
Day 2 - Driving to Tuolumne
We arrived Friday night and set up camp in Upper Pines. We unfortunately had one site for Friday night, and another site across the road on Saturday night. Our site for Saturday night was unoccupied, but we didn't dare set up there cause the last thing you want is for someone to show up late and night and demand their site back.

Saturday morning we noticed that our site for Saturday night was still empty - we could have set up there and avoided moving our campsite. This was still a good thing, cause we were able to move as soon as we wanted to and didn't have to wait around all morning for them to move so we could take the spot.

After we moved our campsite, Kathy and I took showers over at Housekeeping. The key to camping is getting a shower every day.

Around 11:30am we drove out of Upper Pines to go rafting. It soon became obvious that there was no parking... anywhere... in the valley outside of our campsite. It was packed. It was crazy. Unfortunately there was now a line of cars to get back in to Upper Pines, and I got to wait 20 minutes to park my car, while the rangers teadiously lecture everyone about bear problems in the park. They conveniently yell at you if you try to drive around the line of cars checking in and threaten you with a ticket.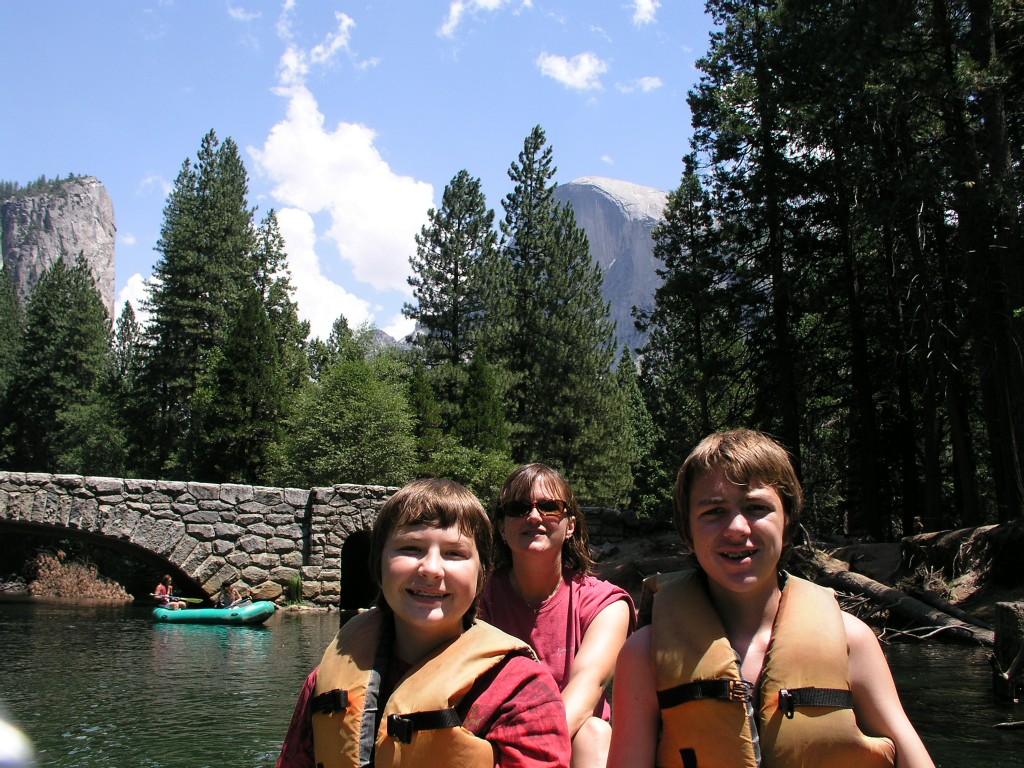 We brought lunch - both liquid and traditional - and had yet another gorgous day rafting.
The Merced ran lazily. This was the last weekend they've be renting rafts.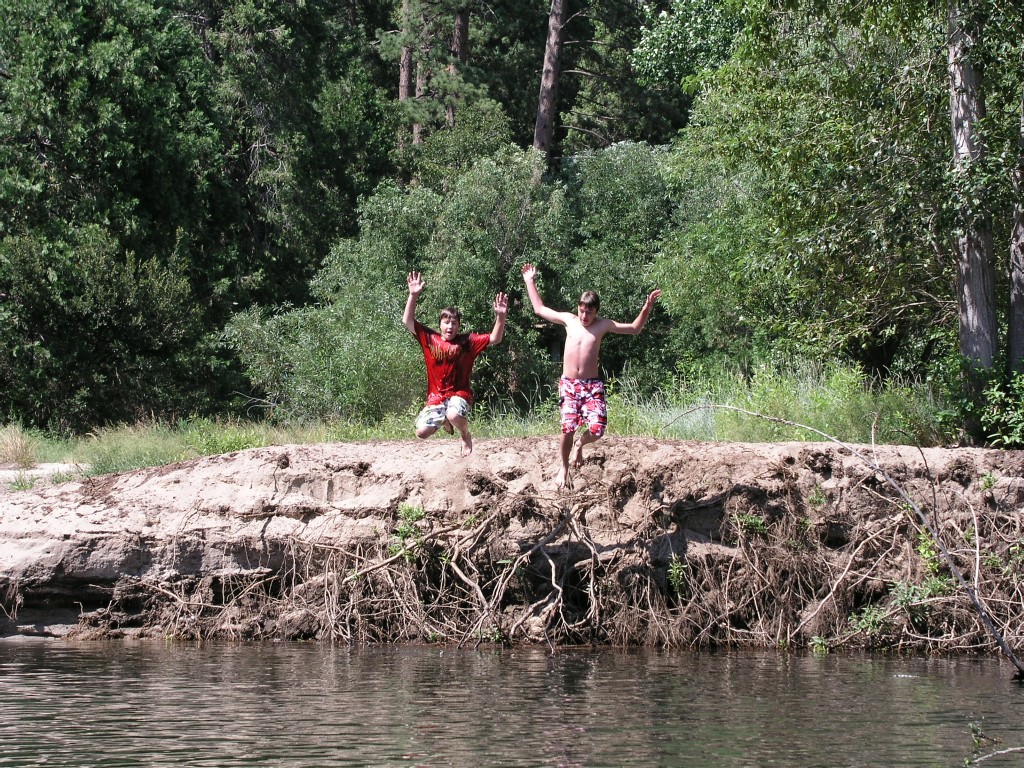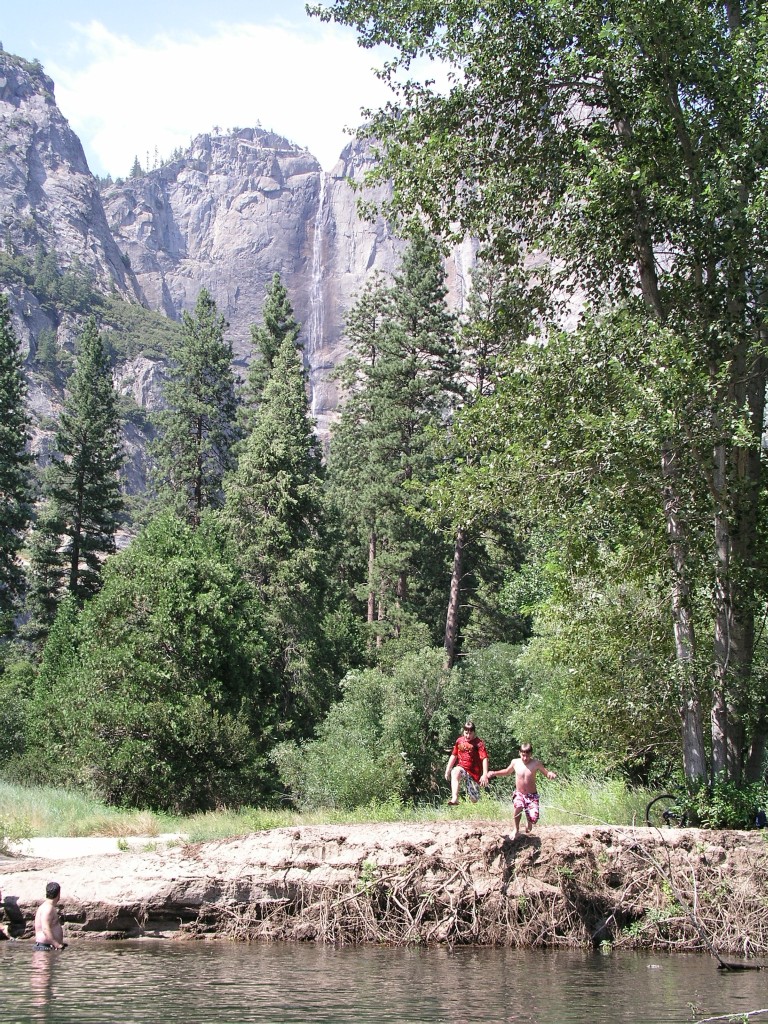 Jumping into the Merced in front of Yosemite Falls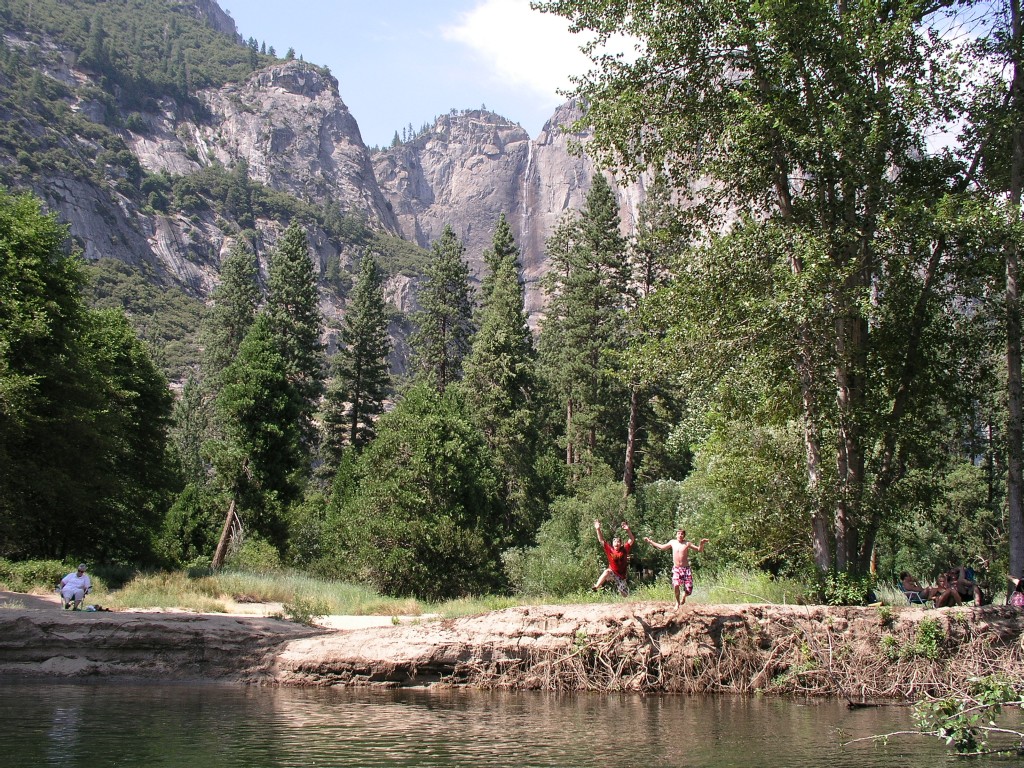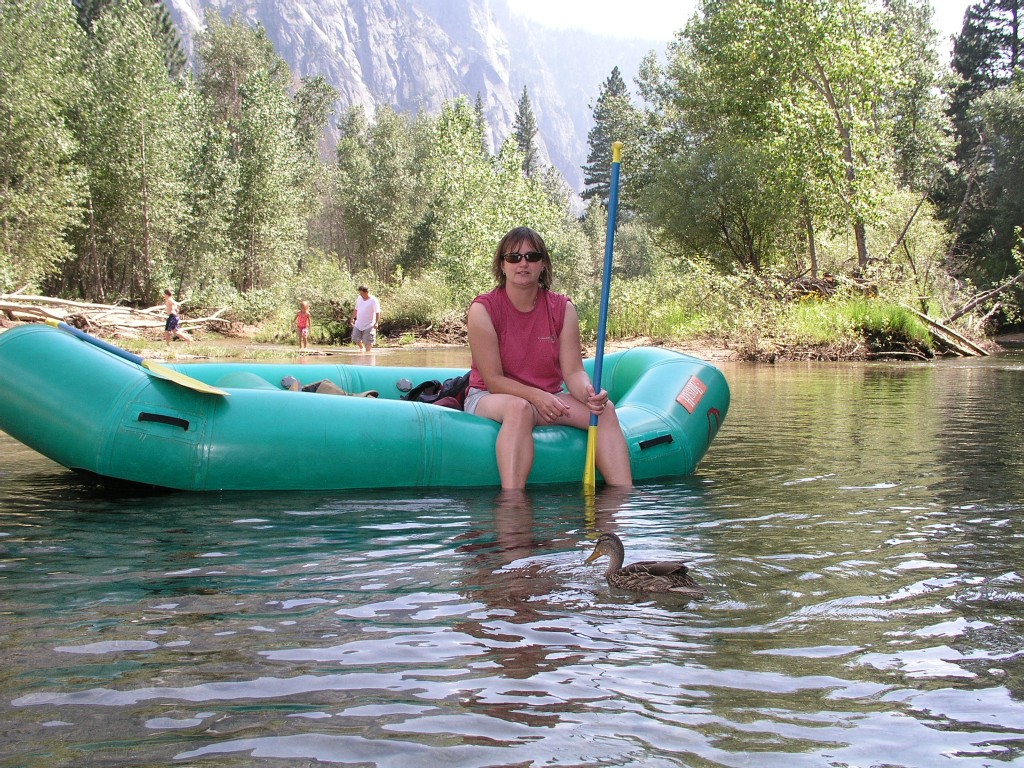 While Dusty was taking pictures of the kids jumping into the river, Kathy made the misktake of feeding this duck, which then pursued her agressively and threatened to eat her toes.

Previous
Introduction


Saturday August 1, 2009
Day 1 - Rafting the Merced

Next
Sunday August 2, 2009
Day 2 - Driving to Tuolumne