Previous
Saturday August 1, 2009
Day 1 - Rafting the Merced


Sunday August 2, 2009
Day 2 - Driving to Tuolumne

Next
Monday August 3, 2009
Day 3 - Tenaya Lake
Monday morning we woke up, had breakfast, broke camp, showered, the headed up to Tuolumne Meadows (note - breaking camp and packing up gets you filthy, so shower last!). Ironically no one had arrived to camp at our first site at Upper Pines, either - we could have spent 2 days at either of the 2 sites without moving. We stopped at Tuolumne Grove and hike down to see the sequoias. It was pretty a warm hike, and we ran low on water. No one was terribly impressed.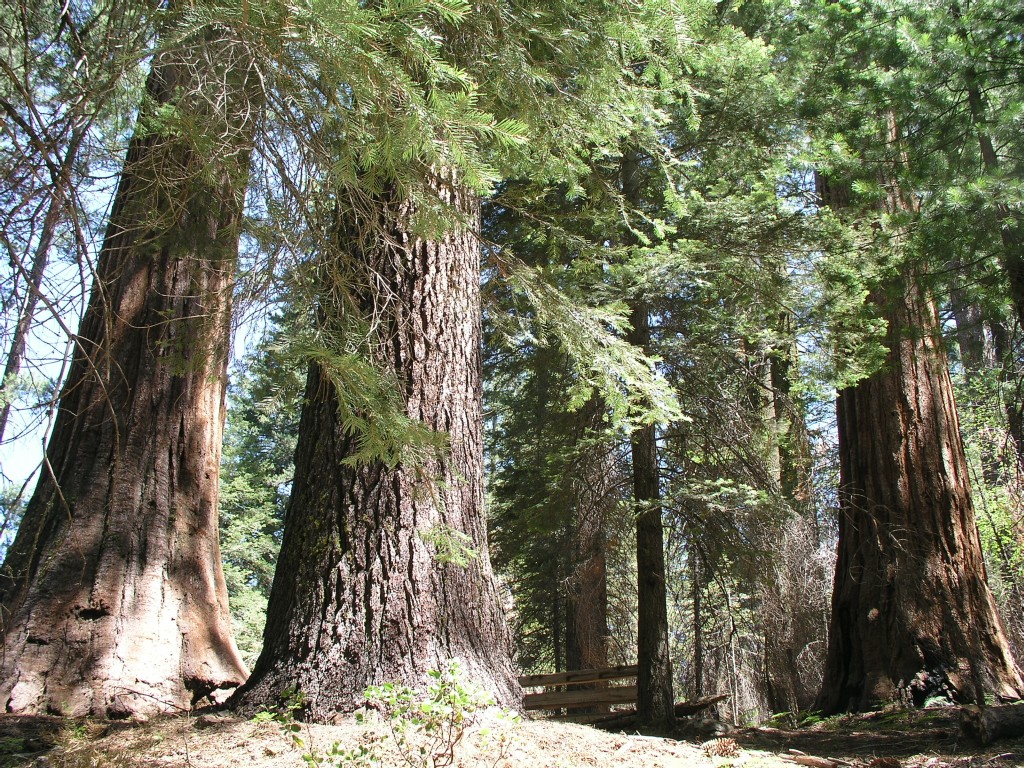 Sequoias
We got to Tuolumne Meadows campground around 2:45 and got two adjoining sites that backed up to the forest. Ray, Amy, Annabelle, and Sophie arrived around dinnertime. Ray drive his new blue truck. Near the Nevada / California border he filled with back of the truck with firewood for $15, which was great. Normally firewood costs close to $15 a box in Yosemite.

That night it got REALLY cold.

Previous
Saturday August 1, 2009
Day 1 - Rafting the Merced


Sunday August 2, 2009
Day 2 - Driving to Tuolumne

Next
Monday August 3, 2009
Day 3 - Tenaya Lake