Previous
Sunday August 2, 2009
Day 2 - Driving to Tuolumne


Monday August 3, 2009
Day 3 - Tenaya Lake

Next
Tuesday August 4, 2009
Day 4 - Tuolumne Meadows
We all froze all night long. Our air mattress wasn't pumped up quite enough so Kathy touched the ground, which is a good way to get even colder. I was very surprised how chilly it was even after sunup. Ray started a fire, then started making breakfast. Eventually it warmed up nicely Around noon we went to Tenaya Lake. I had always wanted to spend an afternoon at the lake.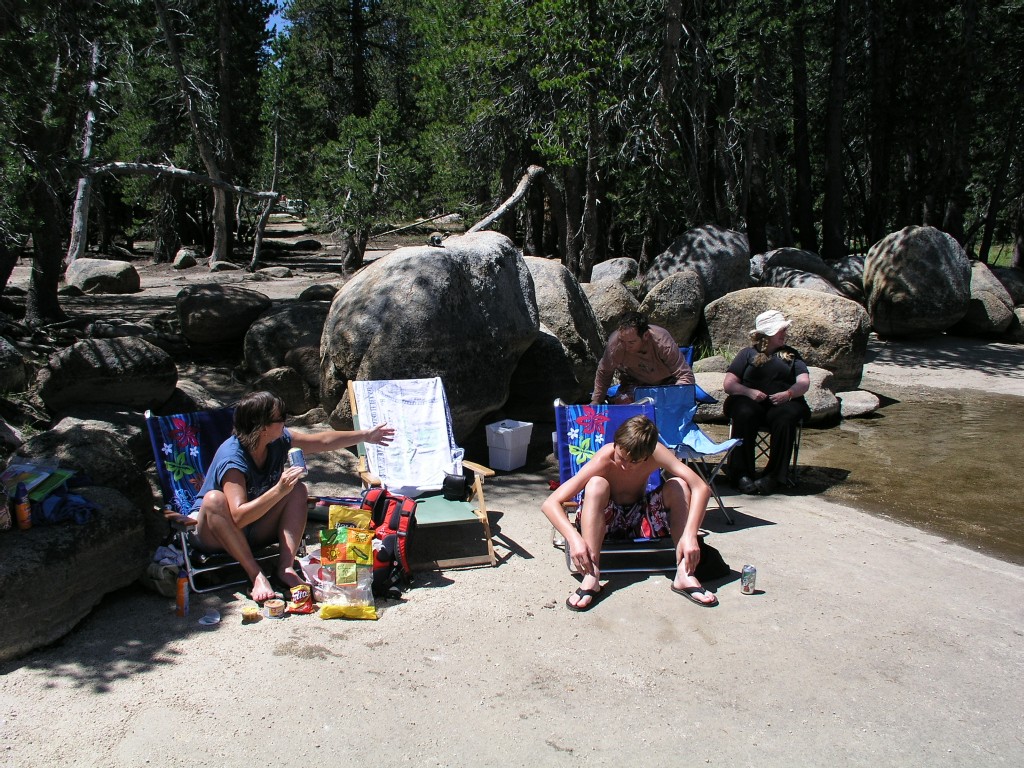 Tenaya Lake has a very flat, smooth granite beach.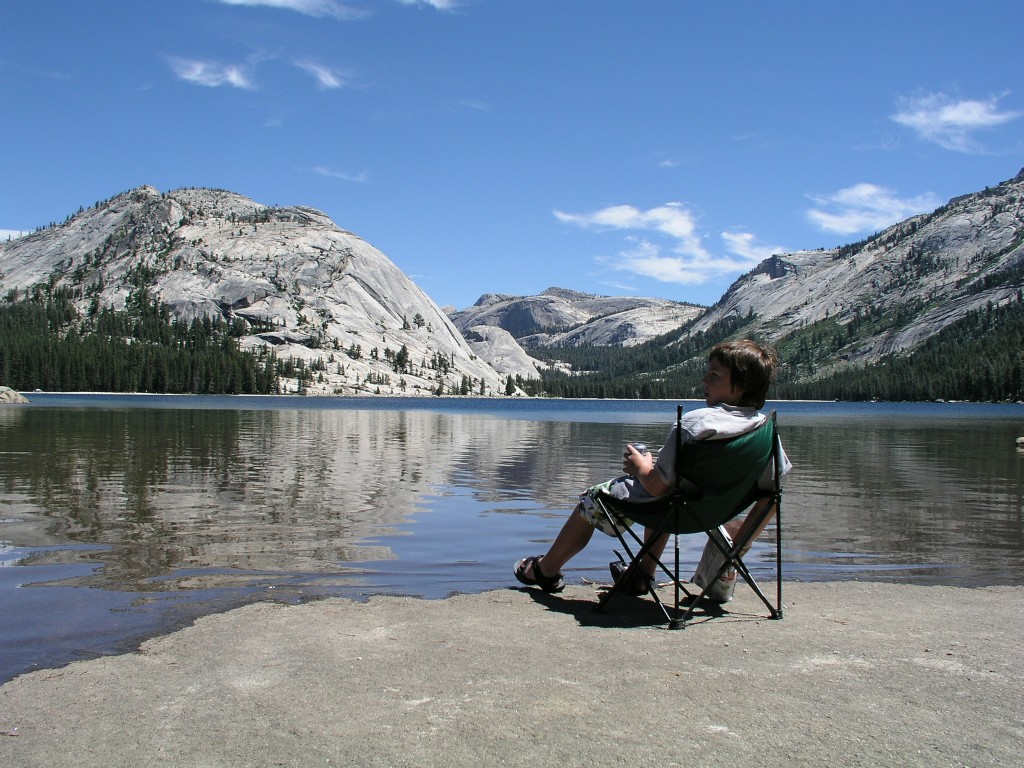 Robby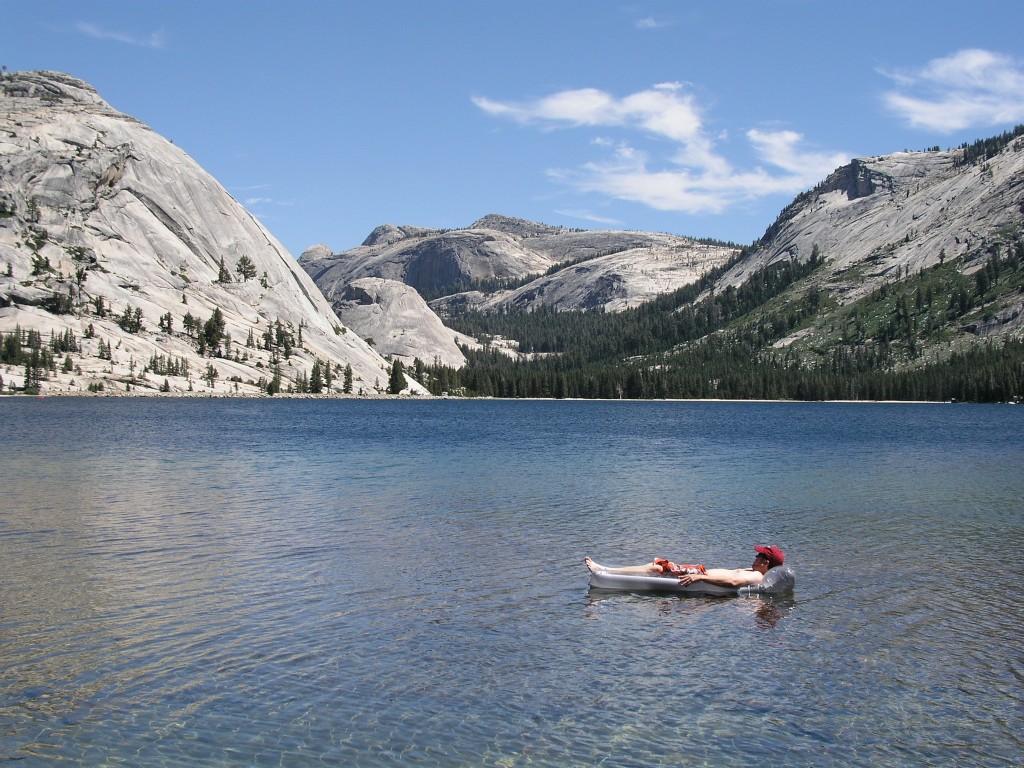 Ray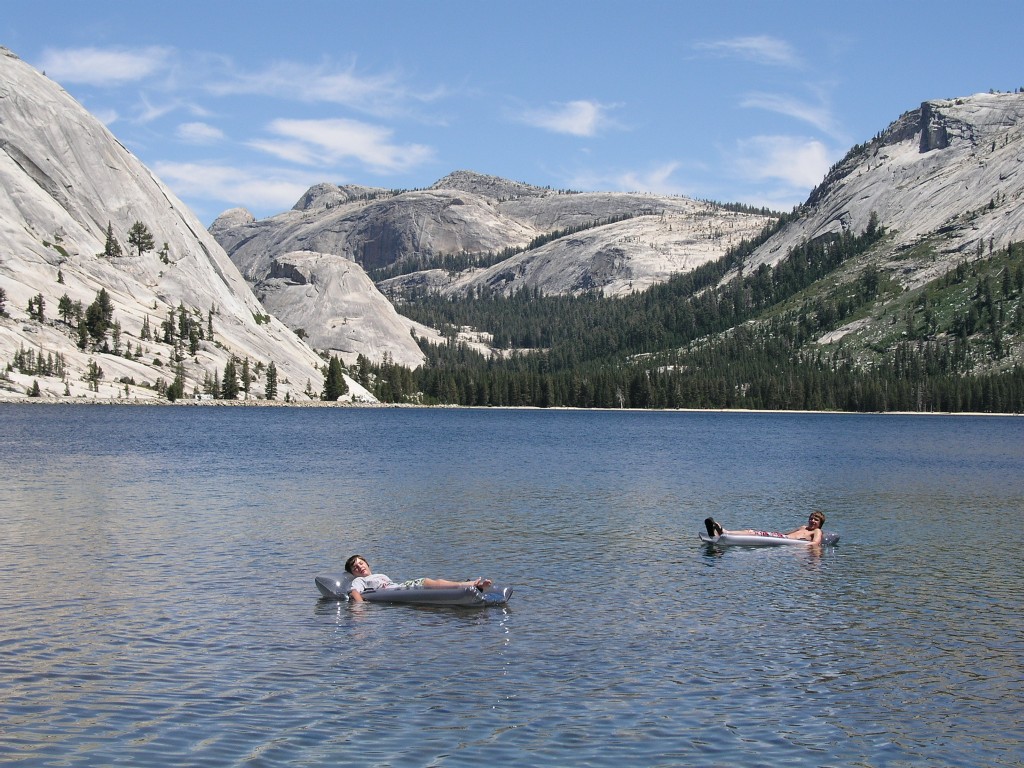 Robby and CJ

We spent three of the most beautiful hours of our lives eating, drinking, and relaxing at the lake.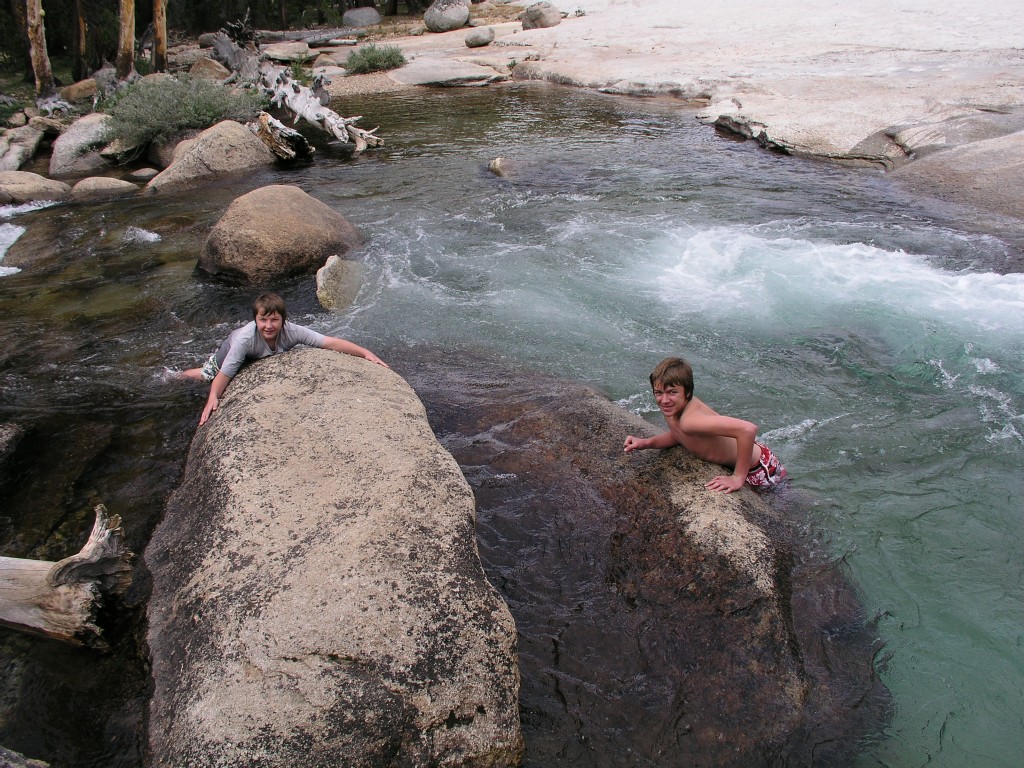 Robby and CJ hadn't spent enough time in the water at the lake, so they walked over to the Tuolumne River from the campsite.

Late in the afternoon we heard the unmistakeable sound of people banging pots and pans and shouting at a bear. Soon enough the bear wandered casually into our campsite, looking for food. I managed to get a decent picture, then realized that this bear had no fear of people. Campers across the road told us that they'd seen this bear three times in the past few days. The bear walked slowly along the line of campsites looking for an open bear box. I finally chased after it, running at it and screaming like a madman before the bear finally decided to run away from me.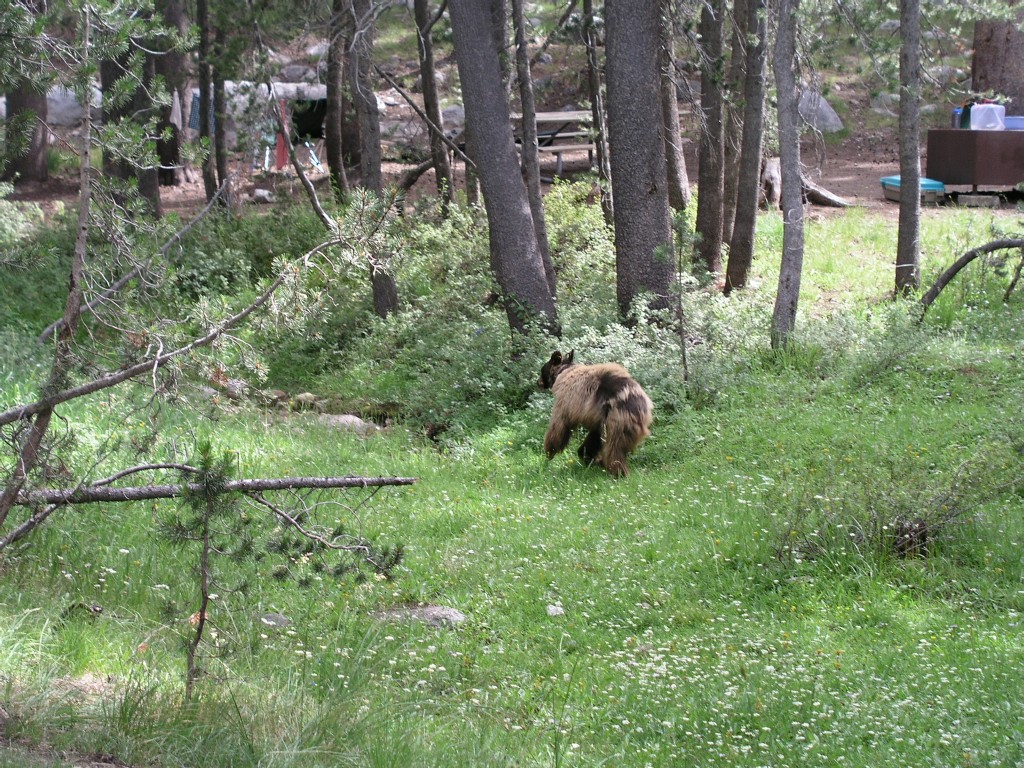 After we got home Ray found this link with video our same bear, probably in a site very close to ours.
Later we had salmon for dinner that I'd brought from Half Moon Bay.
Previous
Sunday August 2, 2009
Day 2 - Driving to Tuolumne


Monday August 3, 2009
Day 3 - Tenaya Lake

Next
Tuesday August 4, 2009
Day 4 - Tuolumne Meadows