Prev

Friday August 11, 2006
Day 7 - Yellowstone to Helena, Montana

Saturday August 12, 2006
Day 8 - Helena, Montana to Glacier

Next
Sunday August 13, 2006
Day 9 - Glacier

The Best Western had a fabulous breakfast, including do-it-yourself waffles. We slept in, as usual, and watched the 3
rd
Harry Potter moving on HBO, and didn't leave the hotel until after 11am. We went grocery shopping for the first time in an week, and didn't get on the road until just after noon.
Montana
had featured praries and rolling hills between the
Wyoming
border and
Helena
, but from
Helena
westward we climbed a mountain pass and generally saw plenty of mountains and forests. Once we hit highway 83, we saw only lakes, mountains, and trees. Eventually we got close to Glacier, and we stopped to play minigolf and the kids played bankshot basketball. We ate at the West Glacier restaurant, then checked into the Apgar Village Lodge, which is privately owned and about 100 yards from
Lake
McDonald
. The room was tiny – you could barely walk through it, but had a wall between the beds. The room featured a tiny black and white TV with 4 channels – we explained to the kids that there were only 4 channels when we were kids. A light rain fell with some thunder and lightening, and we watched a full rainbow form over the mountains. The kids threw rocks in the lake, and Dusty and Kathy watched the mountains as sun set.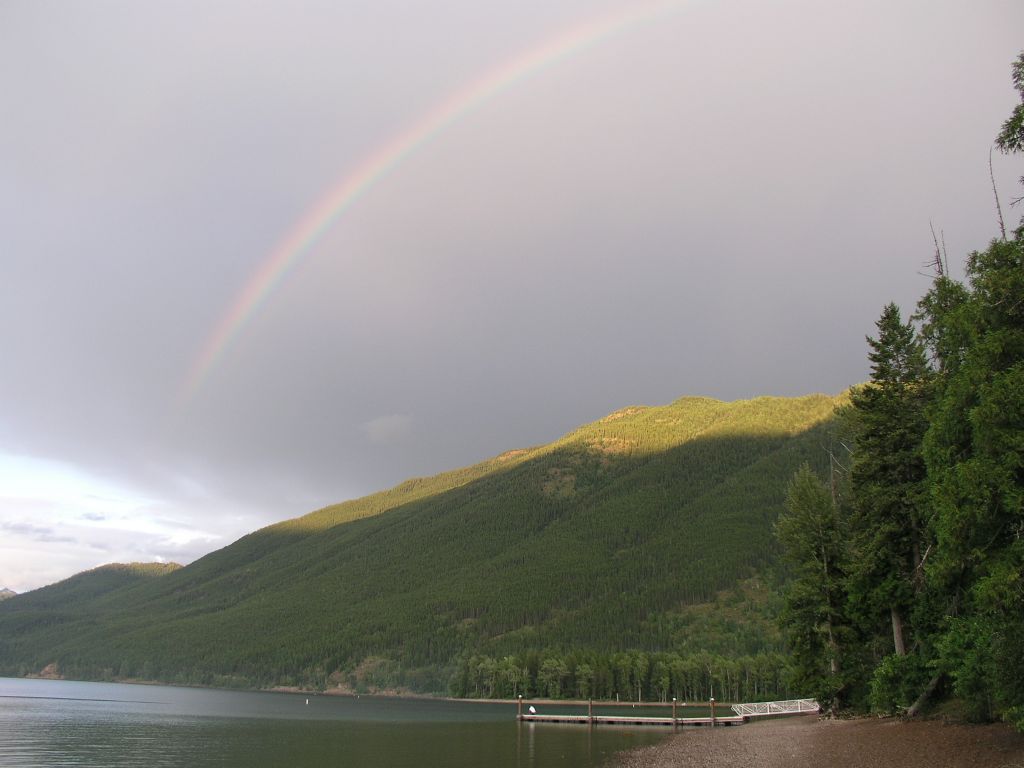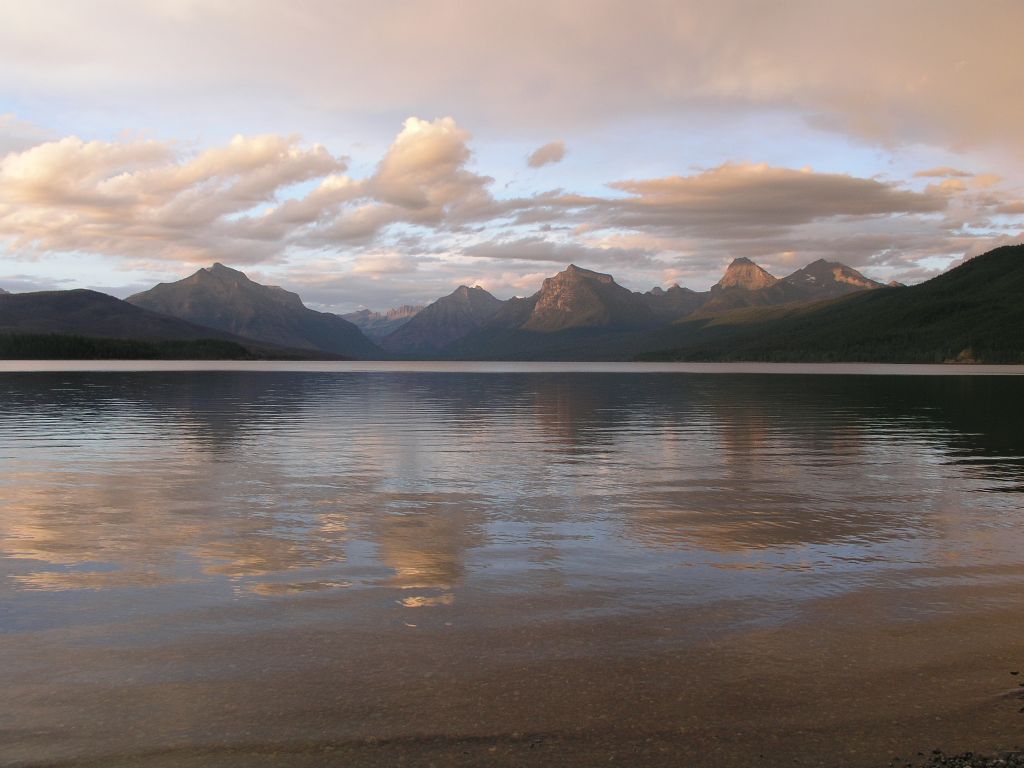 Prev

Friday August 11, 2006
Day 7 - Yellowstone to Helena, Montana

Saturday August 12, 2006
Day 8 - Helena, Montana to Glacier

Next
Sunday August 13, 2006
Day 9 - Glacier