Prev

Sunday August 13, 2006
Day 9 - Glacier

Monday August 14, 2006
Day 10 - Glacier

Next
Tuesday August 15, 2006
Day 11 - Tuesday to Eugene, Oregon
As usual, Dusty woke up early and went for a hike.
Click here for a 835k panorama of
St Mary Lake
We checked out of the Rising Sun Motor Lodge and went to Many Glacier to try to find grizzly bears and to see the mountains. The Many Glacier Hotel is almost as amazing as the Old Faithful Inn.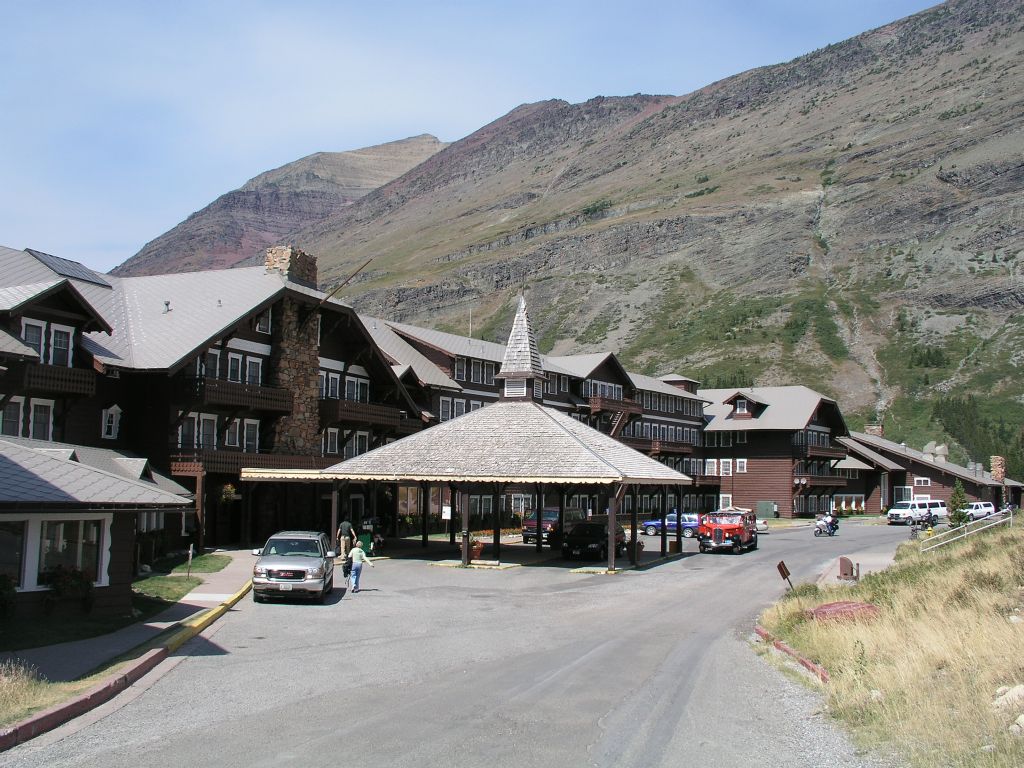 Many Glaciers Hotel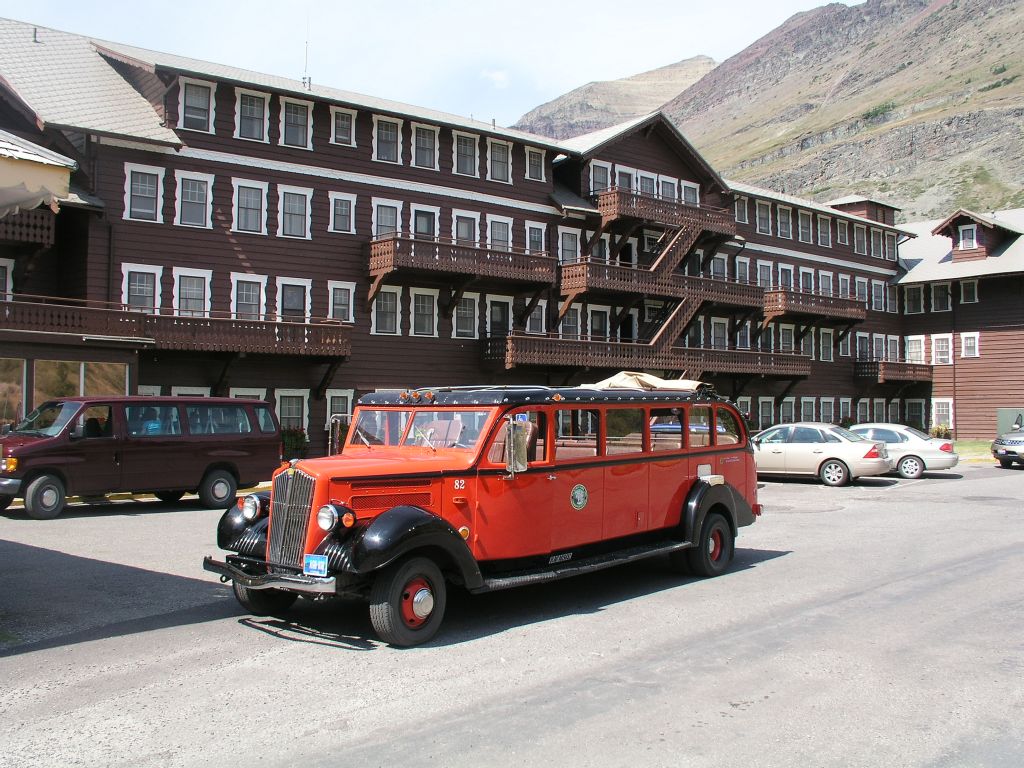 A Jammer - they have to 'jam' the gears in place as they drive them up and down the mountains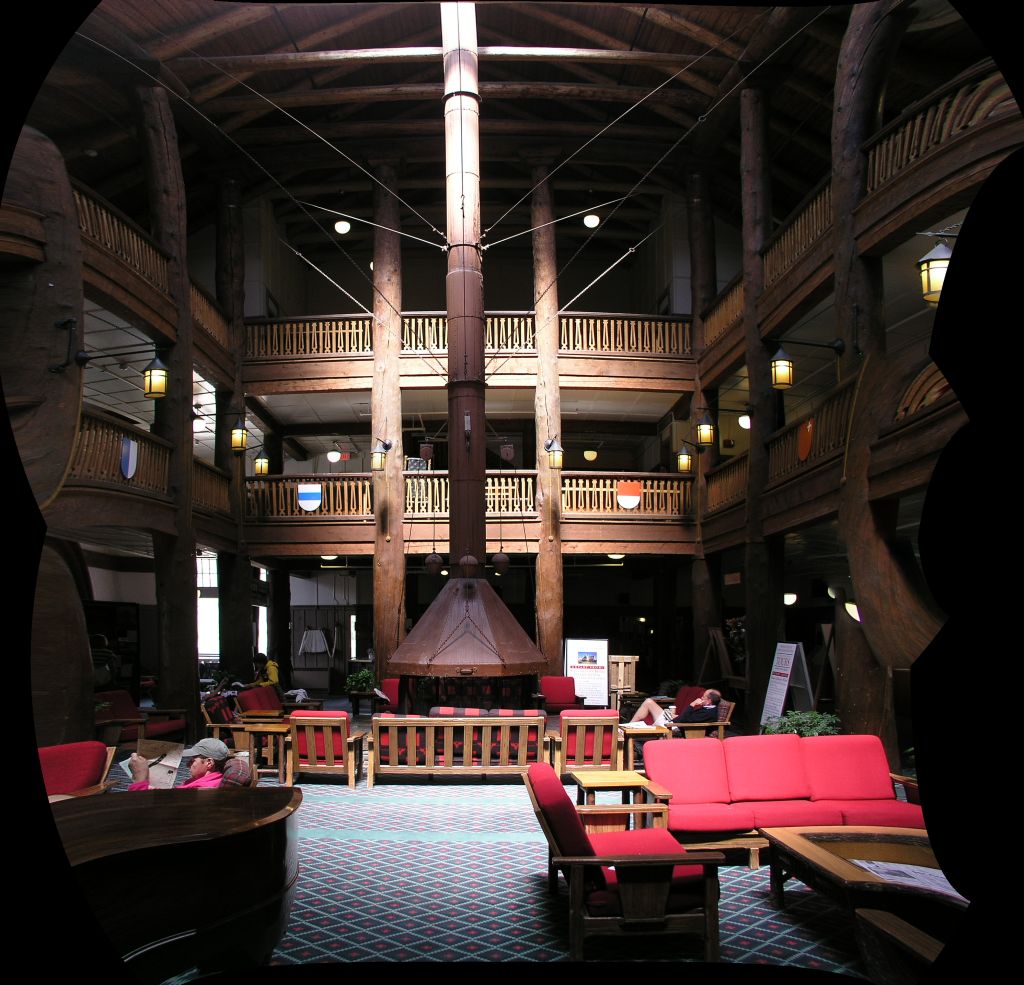 Many Glaciers Lobby
The trail on the north side of Lake Josephine was closed due to bear activity. We'd read in the paper that bear encounters were down this summer, and some thought it was due to the bumper crop of huckleberries keeping the bears well feed and occupied. We had a picnic lunch, then we all went for a hike along Swiftcurrent Lake. The trail was flat and shaded under the trees, the lake and mountain were gorgeous.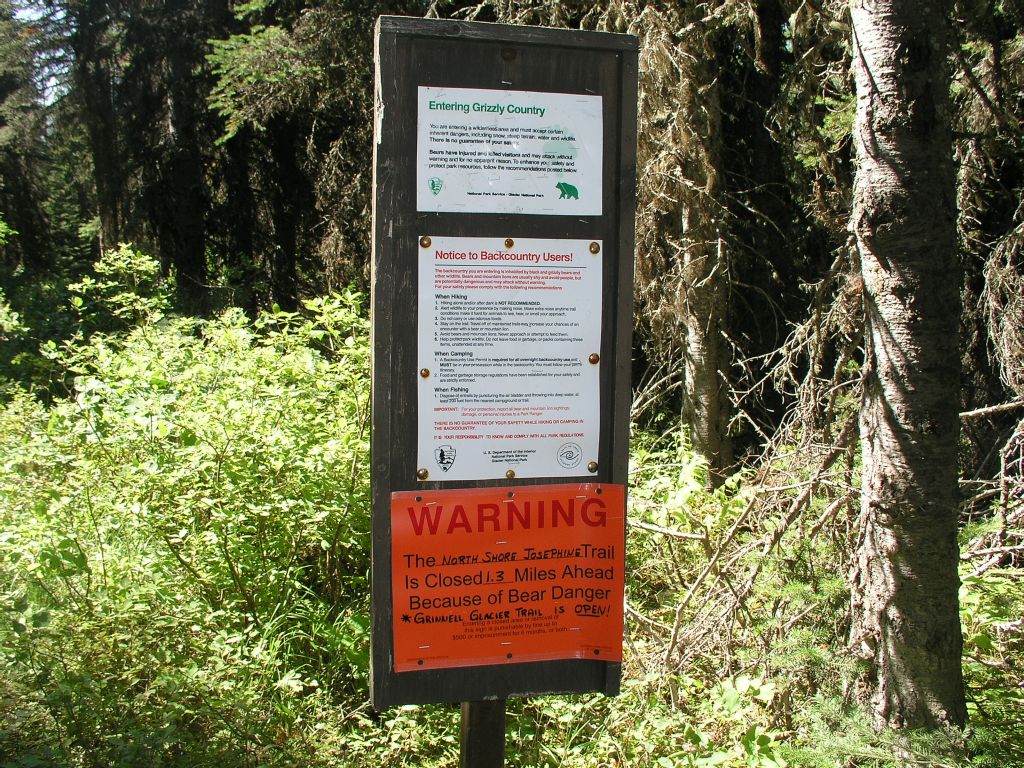 The bear warnings at the trailheads were ominous.
We proceeded cautiously about a mile around Swiftcurrent Lake, then Dusty went ahead to find Lake Josephine, eventually finding the lake and spotting Grinnel Glacier up in the mountains.
Click here for a 700k panorama of Swiftcurrent Lake
Click here for a 600k panorama of Lake Josephine

Once there he saw another couple of parties hike further up the trial, and two things became apparent: there are plenty of people on this trail, and there are no bears on this trail. This hike was a highlight of the trip for both Kathy and me.
We hiked back to the van, then drove back over the mountains, back to Apgar on the west end of Lake McDonald.

Our room was at the Village Inn at Apgar.

Each room is right on the lake, with amazing views.

The room was huge.

The kids played in the lake, then we had dinner at Eddie's.

Later we again watched the sun set on the mountains, this time for the last time this trip.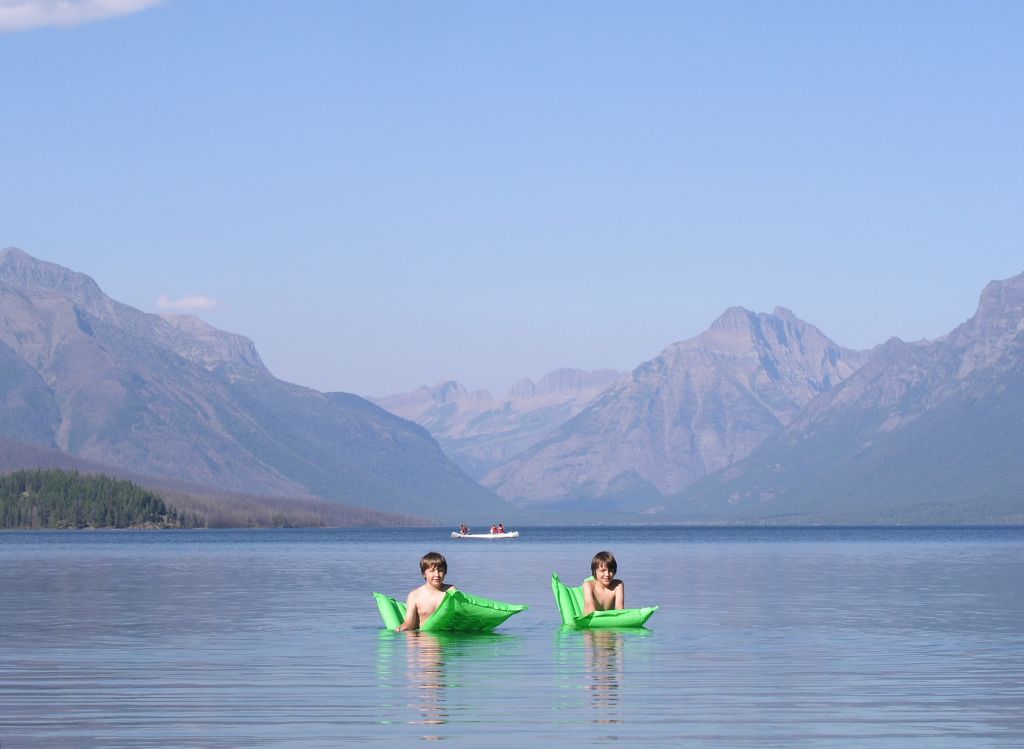 Prev

Sunday August 13, 2006
Day 9 - Glacier

Monday August 14, 2006
Day 10 - Glacier

Next
Tuesday August 15, 2006
Day 11 - Tuesday to Eugene, Oregon