Prev

Tuesday August 15, 2006
Day 11 - Glacier to Eugene, Oregon

Wednesday August 16, 2006
Day 12 - Eugene, Oregon to El Granada

Next
Epilogue

We were on the road by 7:20 or so. We wanted to get home on time to pick up Skoshi from the kennel. We encountered very dense fog near the top of Mt Ashland.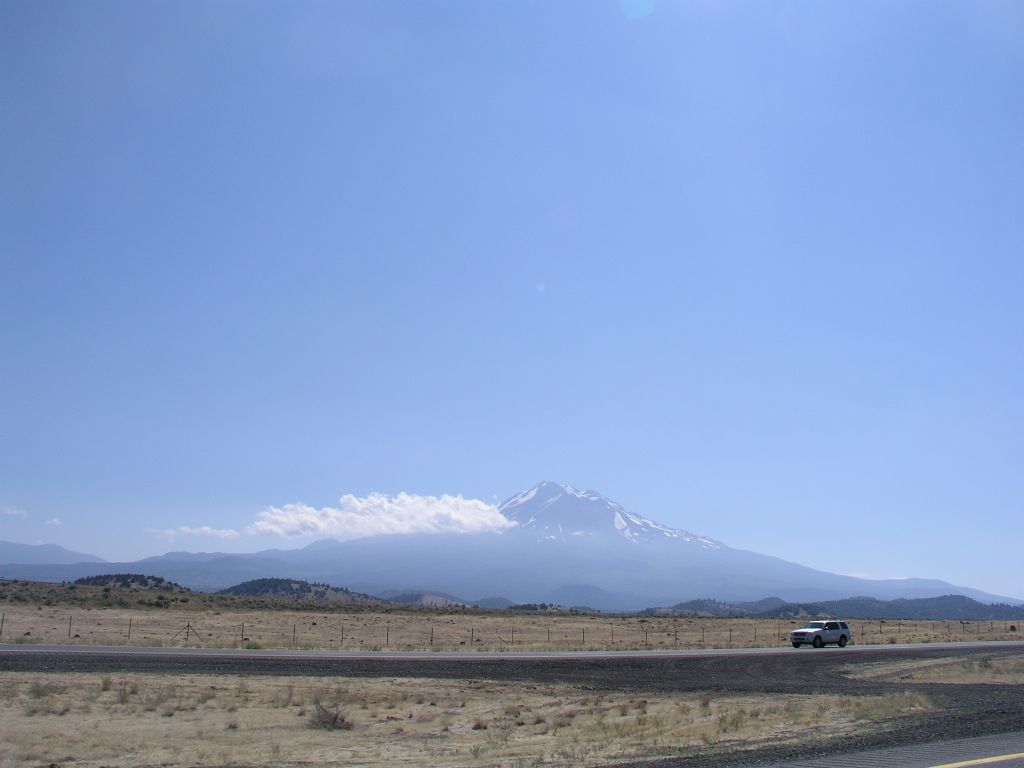 Mt Shasta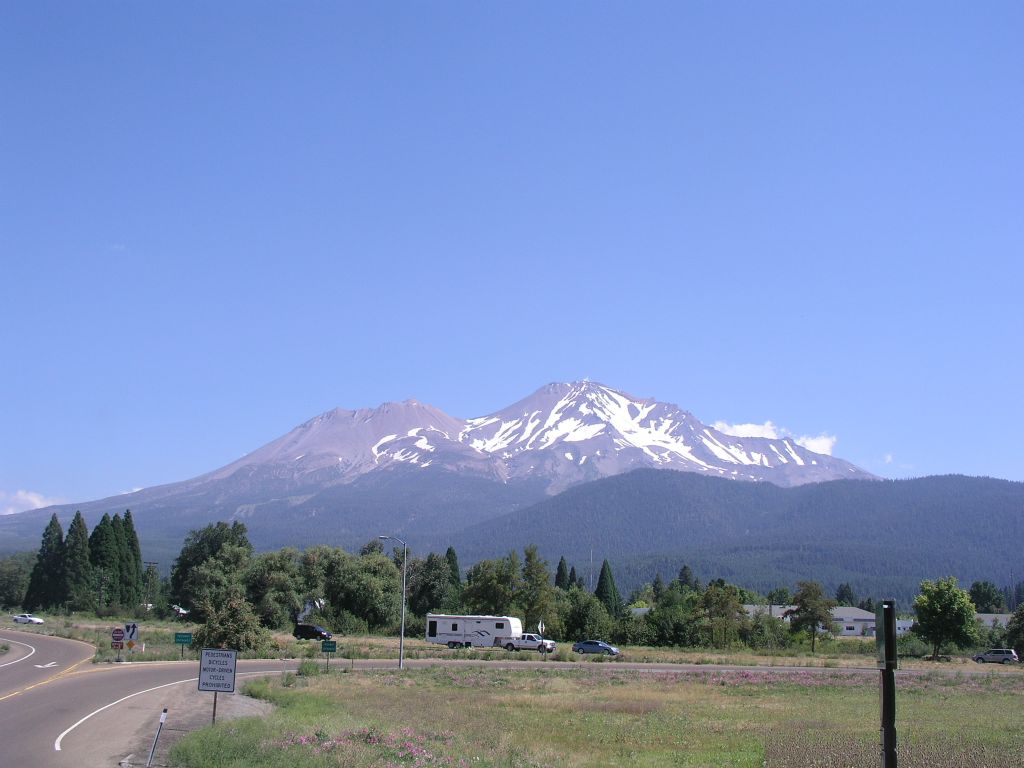 We made it home just before 5pm.
1382 miles from Many Glacier, MT, our farthest point, to El Granada, CA
Approximately 3300 miles round trip. Seeing anything in the Tetons, Yellowstone, or Glacier requires lots of driving within the parks. We went through an entire tank of gas just driving around Yellowstone.
Prev

Tuesday August 15, 2006
Day 11 - Glacier to Eugene, Oregon

Wednesday August 16, 2006
Day 12 - Eugene, Oregon to El Granada

Next
Epilogue