Prev
Thursday, August 12

Friday, August 13

Next
Saturday, August 14
I'd always wanted to hike down the Four Mile trail from Glacier Point to the Yosemite Valley floor, so I volunteered Kathy and Karin to drive me to Glacier Point. Neither of them had ever been there - I'd only been once, with Kent and Ray. CJ came along to Glacier Point, and almost decided to accompany me on the trail. It took me about 2 1/2 hours, with about 30 minutes of stops for pictures, plus another hour or so to walk back to Upper Pines.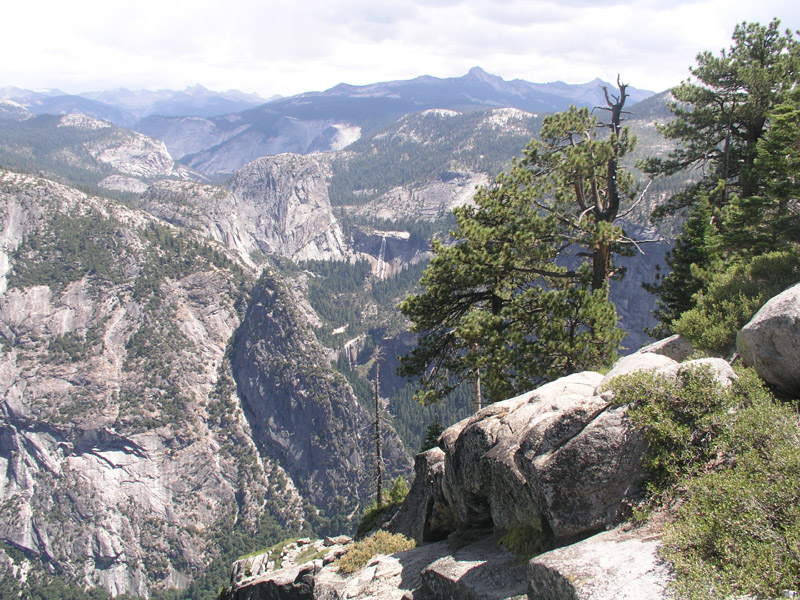 Nevada Falls, Vernal Falls, and the Little Yosemite Valley from Glacier Point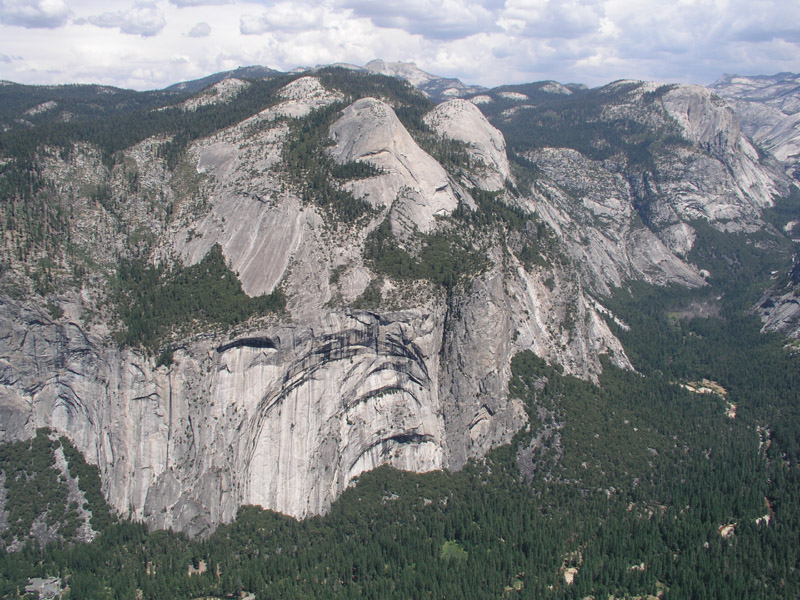 North Dome from Glacier Point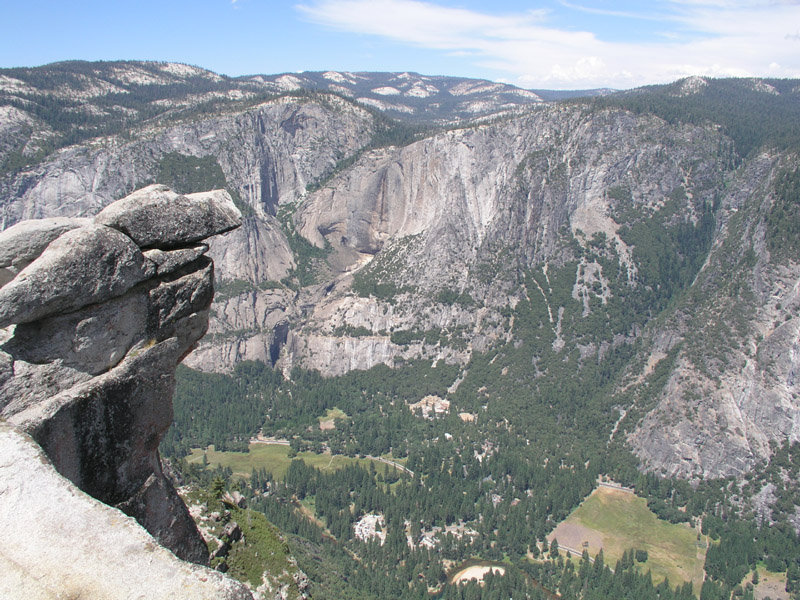 Yosemite Falls (dry) from Glacier Point
The prominent rock in the left foreground is featured in many famous old pictures - people dance on it and drive cars on it, all with the a thousand foot drop.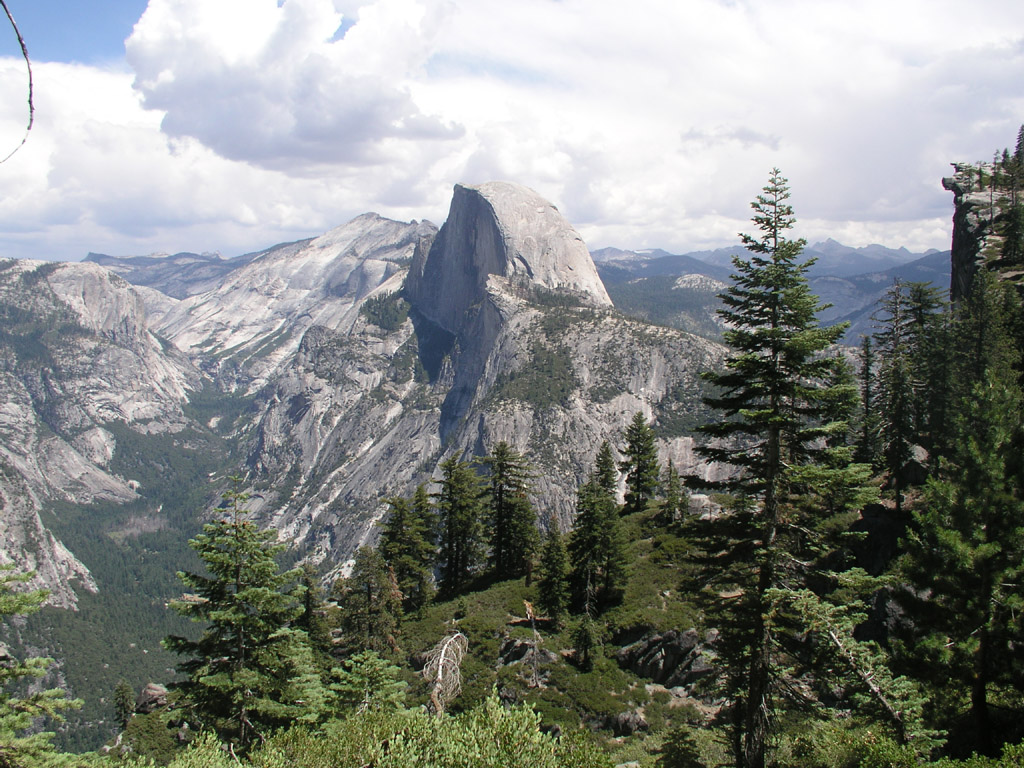 Half Dome from the Four Mile Trail.
This is one of a very few spots where Half Dome is visible on the trail.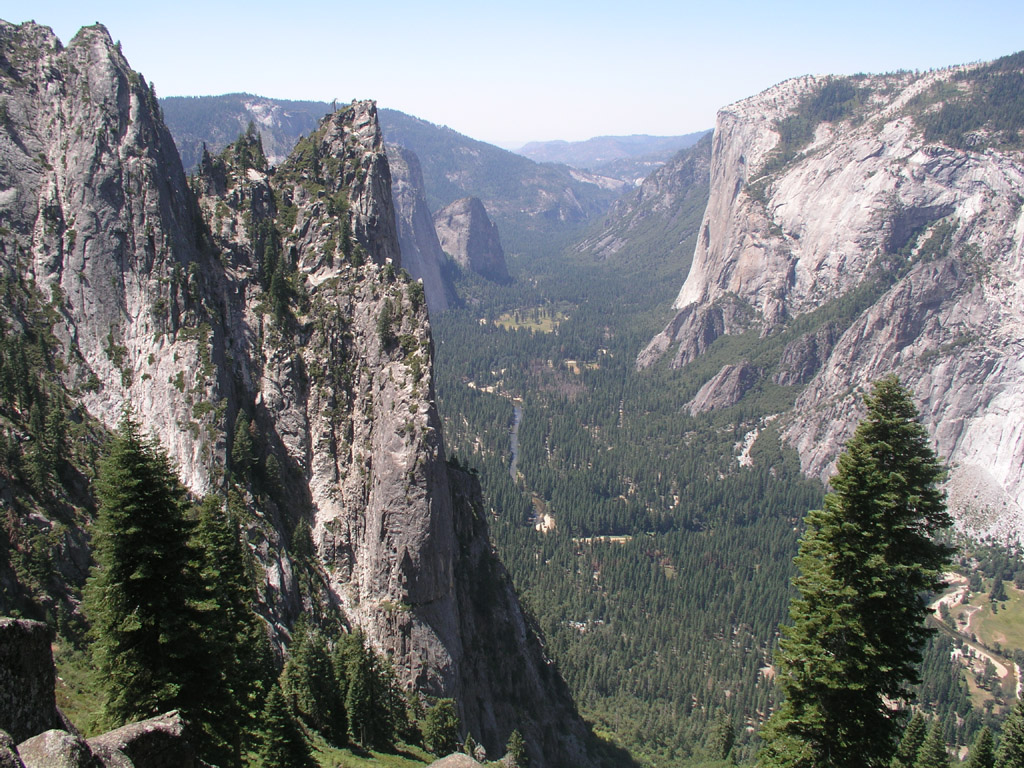 El Capitan from the Four Mile Trail.
This was the first many views of El Cap on the trail.
Prev
Thursday, August 12

Friday, August 13

Next
Saturday, August 14