Prev
Friday, August 13

Saturday, August 14

Next
Sunday, August 15
Saturday morning Kathy, Karin, CJ, and Robby went horseback riding (technically, muleback riding) while Bob and I slept in.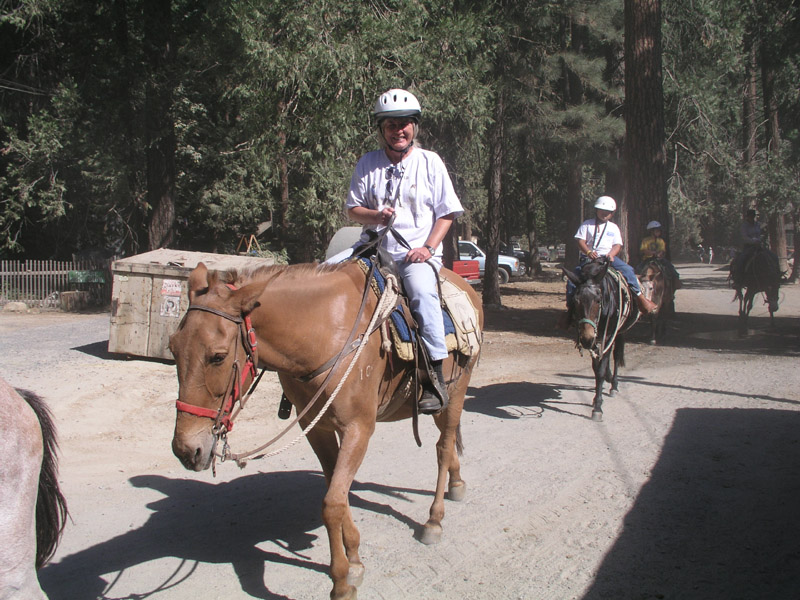 Karin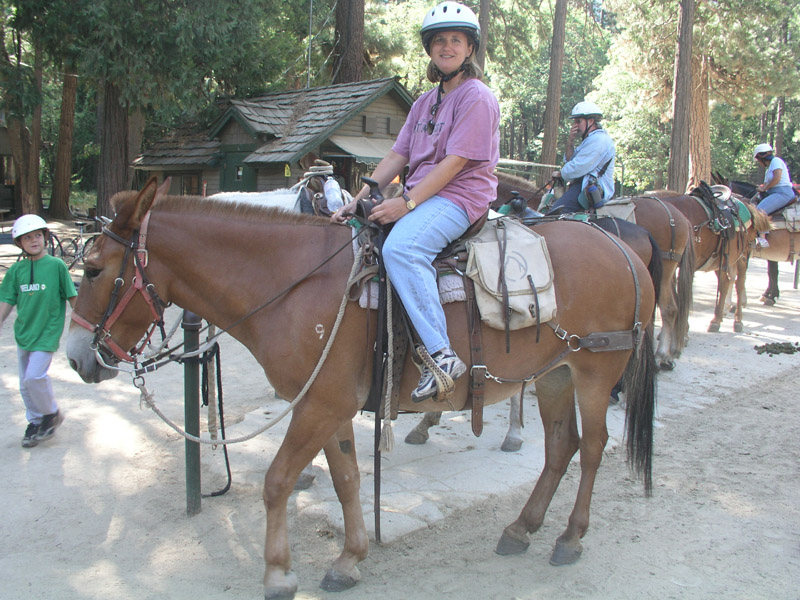 Kathy riding Alice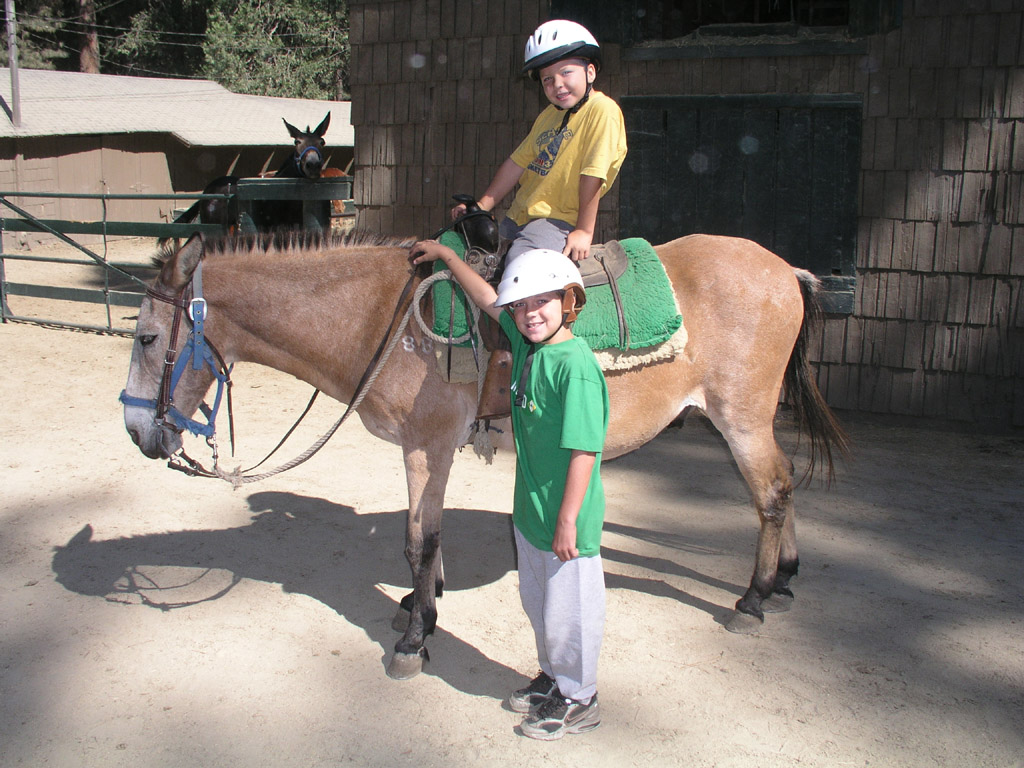 Robby and CJ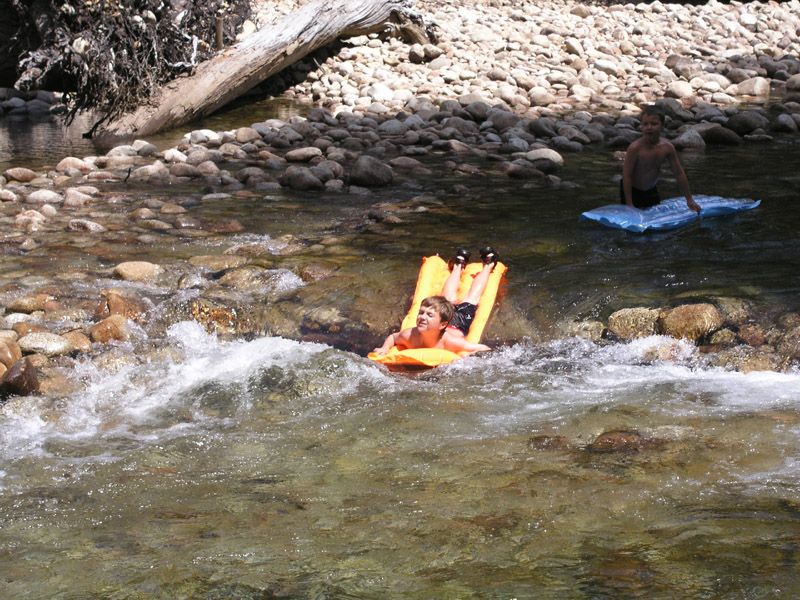 Later CJ and Robby played in the Merced River again.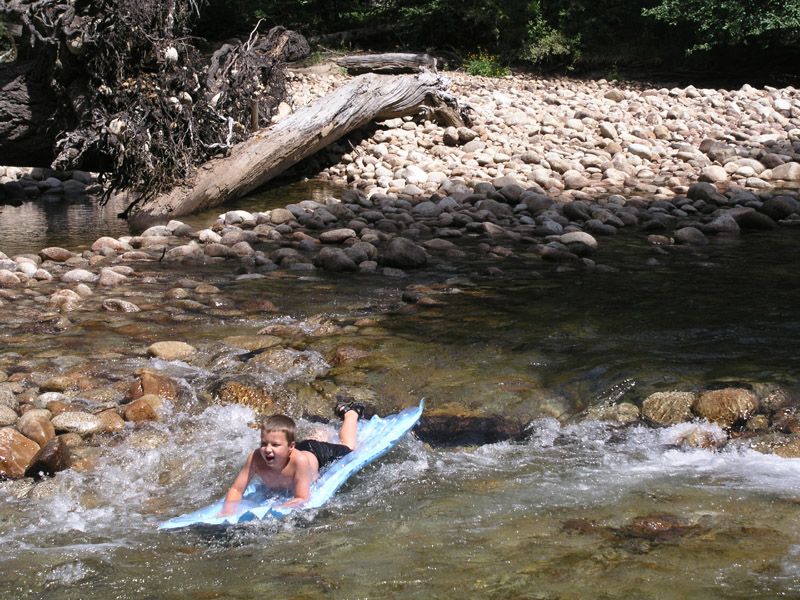 Robby
At about 1am that night we heard a bear mess with someone's stuff and get chased up a tree. About an hour later we heard it come down. This means we directly saw two bears, saw the shadow of another, and heard a fourth, all in three days.
Prev
Friday, August 13

Saturday, August 14

Next
Sunday, August 15