Prev
Monday, August 16

Tuesday, August 17

Next
Wednesday, August 18
Tuesday morning we packed up and headed to Tuolumne by way of Tioga Pass Resort. Kent always stops here - breakfast was yummy!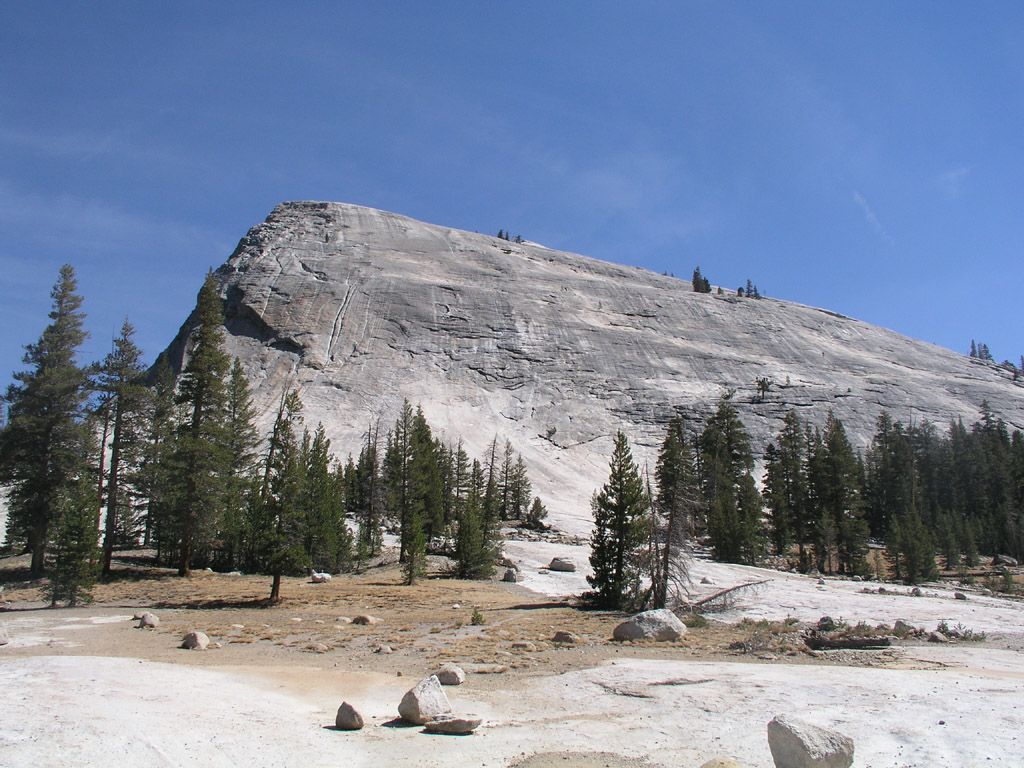 Lembert Dome - less than a mile east of Tuolumne Meadow's Campground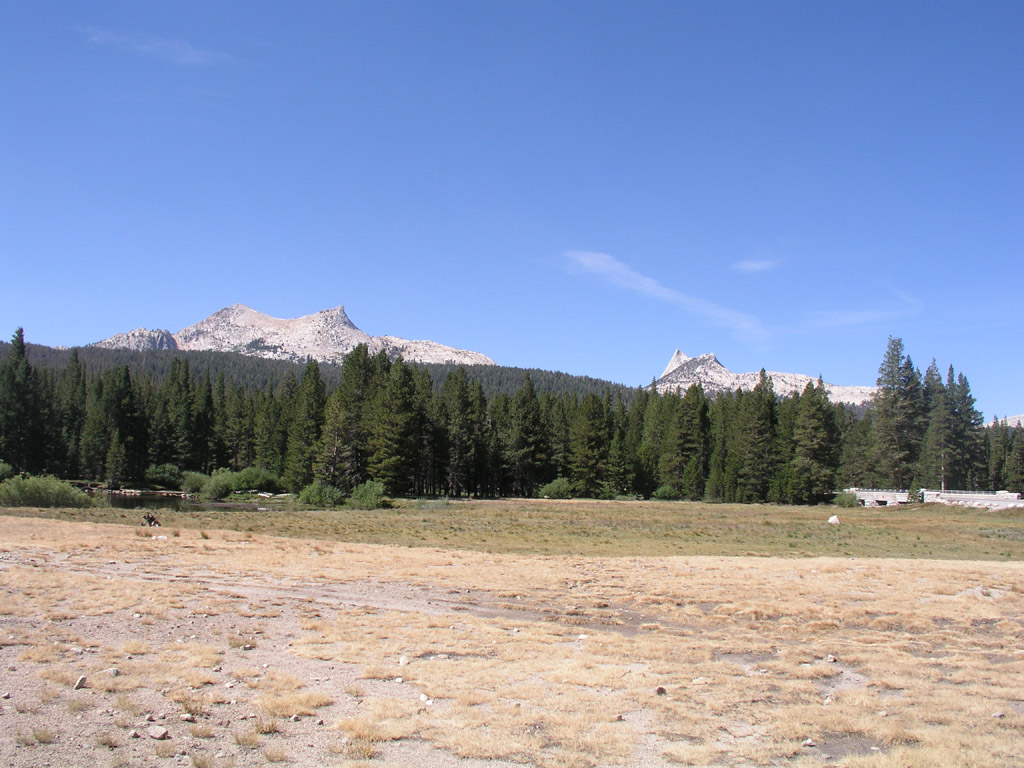 Unicorn and Cathedral Peaks from the field across from Lembert Dome
We checked in at the campground at about 10:30. No one at the campground gate bothered to tell us that check-in time is noon. I mistakenly thought check-in was 10am like it is down in Yosemite Valley, so we momentarily panicked the campers who were still in the spots that would soon be ours (sorry!)
We headed over the Pywiack Dome so Kent and Rita could climb.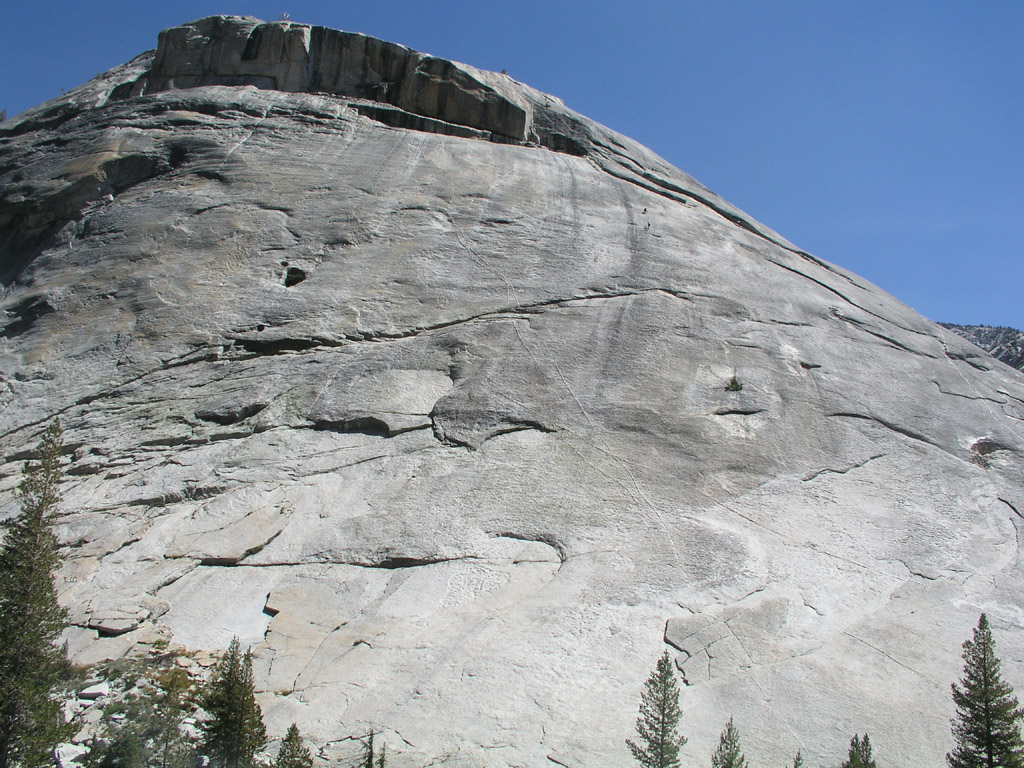 Pywiack Dome
See if you can spot Kent and Rita - nearly at the top in the middle right.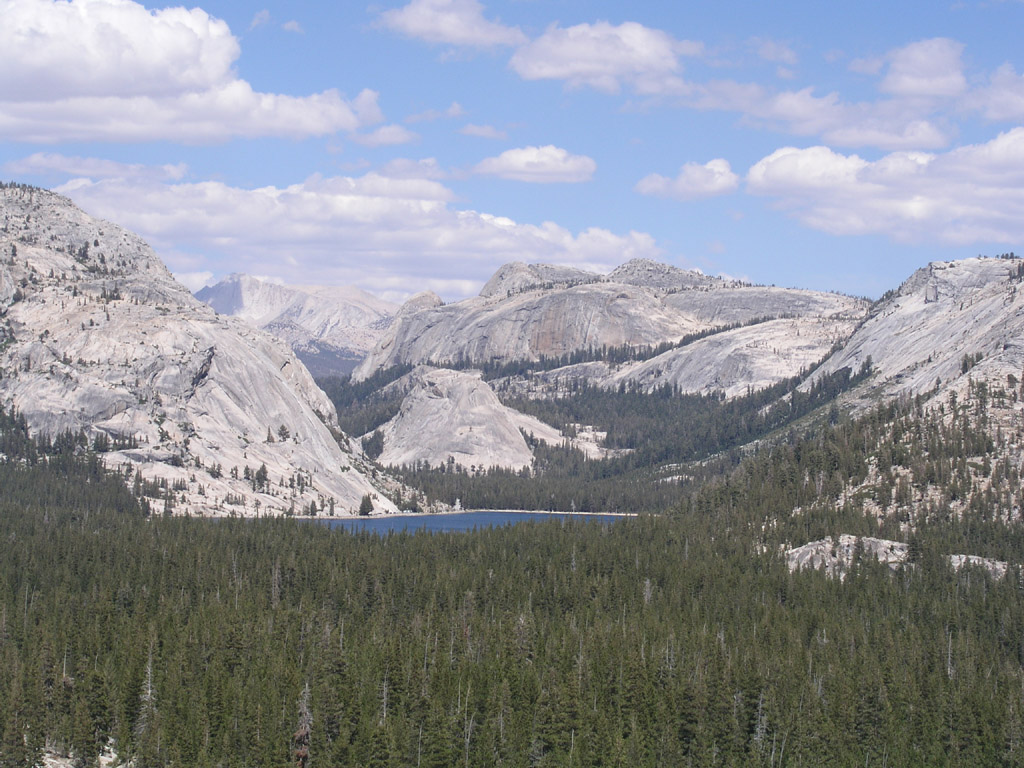 Tenaya Lake
We turned in early since we were hiking Cathedral Peak the next day. Actually, we tried to turn in early and were kept awake by the rudest bunch of loud jerk campers I have ever encountered. A few dozen campers partying, frequently yelling and screaming, at a campsite just up the hill from us. It was awful. Too bad the bears didn't get them.
Prev
Monday, August 16

Tuesday, August 17

Next
Wednesday, August 18