Prev
Sunday, August 15

Monday, August 16

Next
Tuesday, August 17
Monday morning we hiked over to Devil's Postpile. Unfortunately it was still mostly cloudy. It is obviously one of the most bizarre and unique geologic formations on this planet.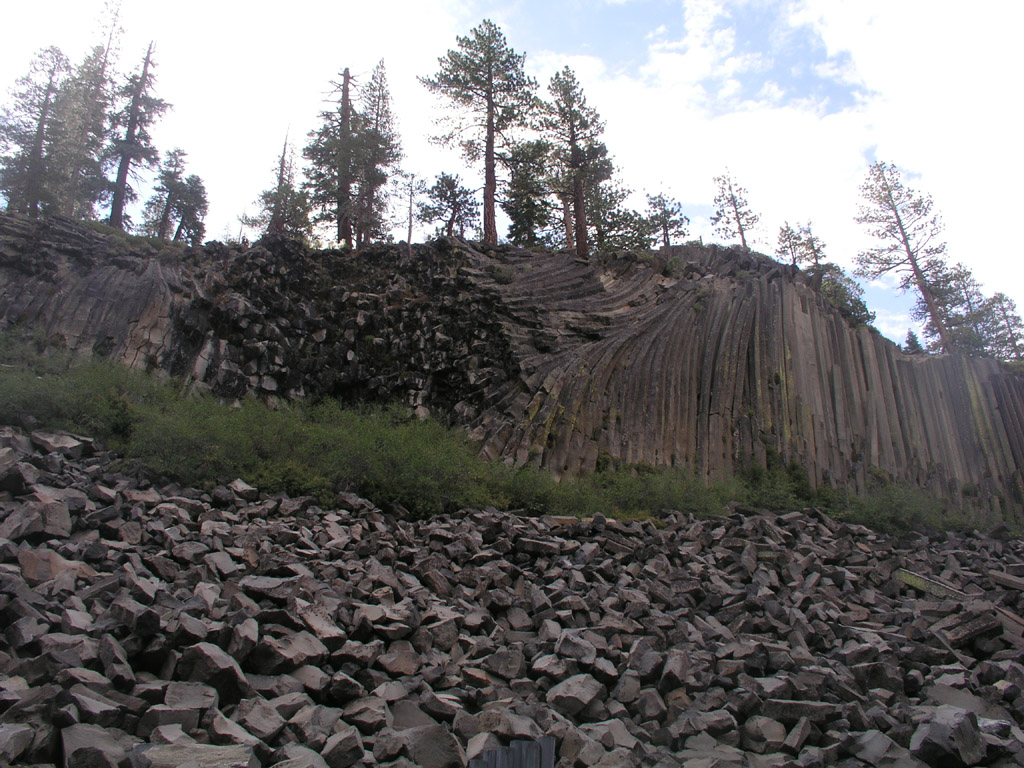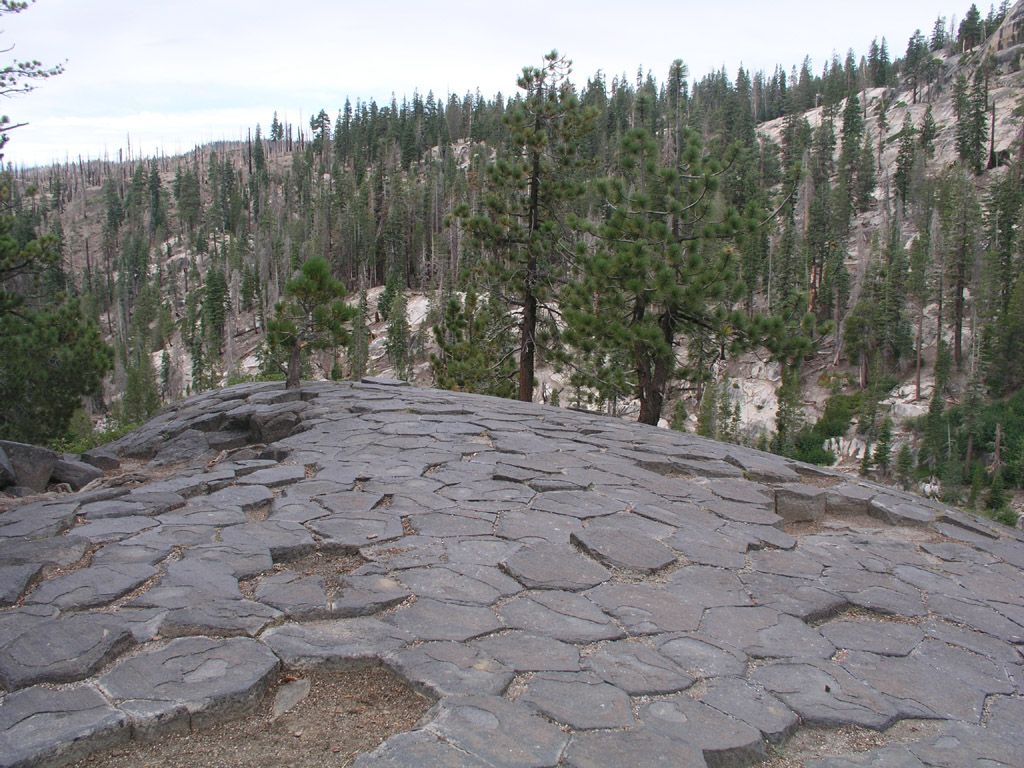 The Top of the Glaciated PostPile
Later we went to Mammoth Mountain Bike Park. For $54 you get a half day lift ticket to carry your lazy bum up to the top of the mountain, and a bike to ride down it.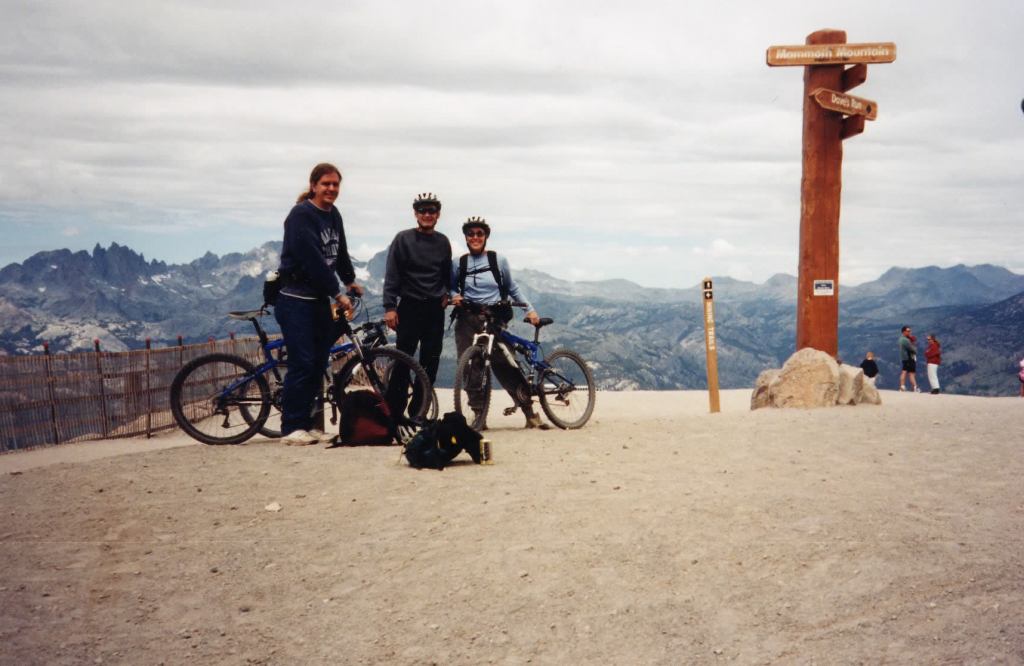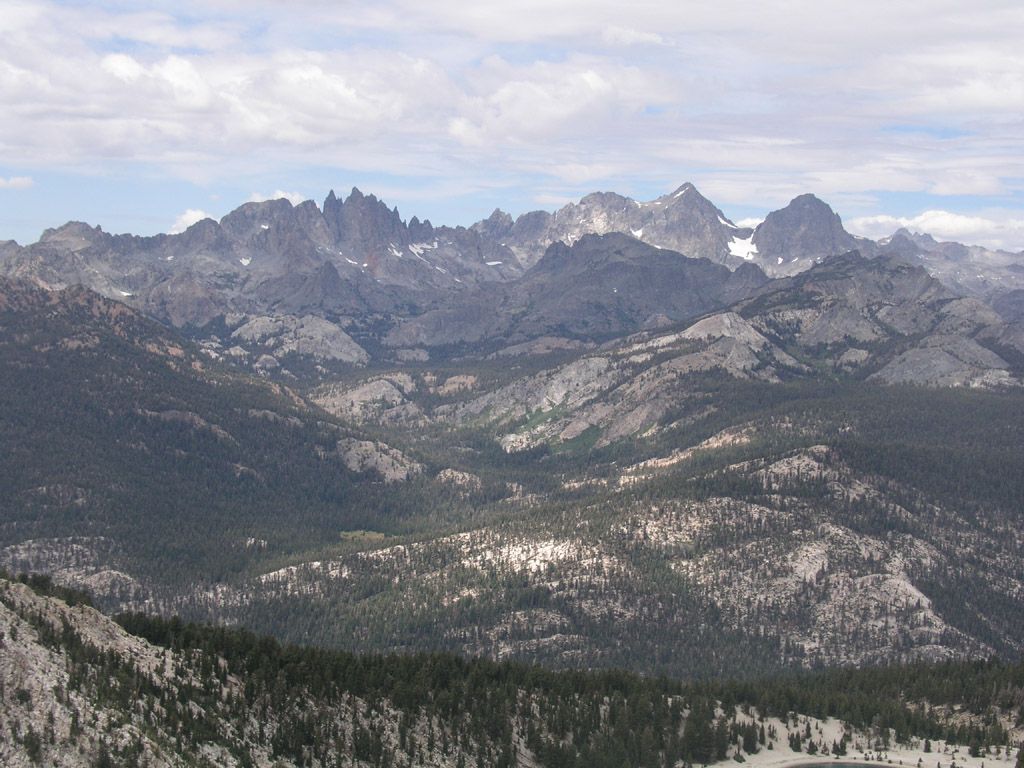 The Minarets from Mammoth Mountain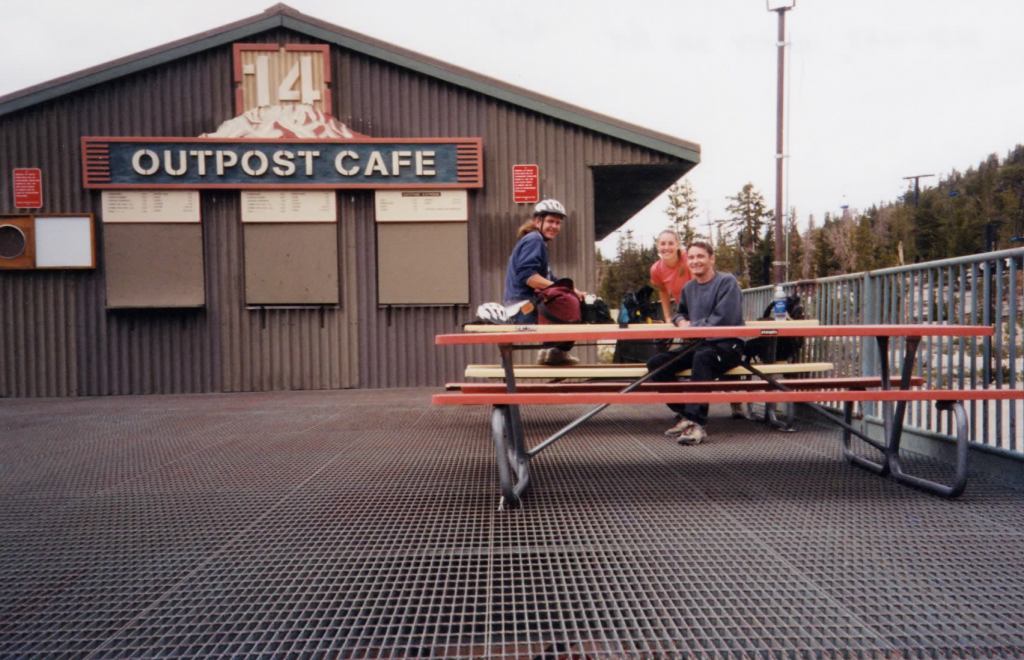 Halfway down our first run we encountered the Outpost 14 ski lodge. In the winter, lodges are bustling centers of activity as everyone gets lunch. We were at a lodge in a quiet side canyon all by ourselves under a cloudy fall sky. We had a snack all alone on the deck. It was a scene straight out of The Shining.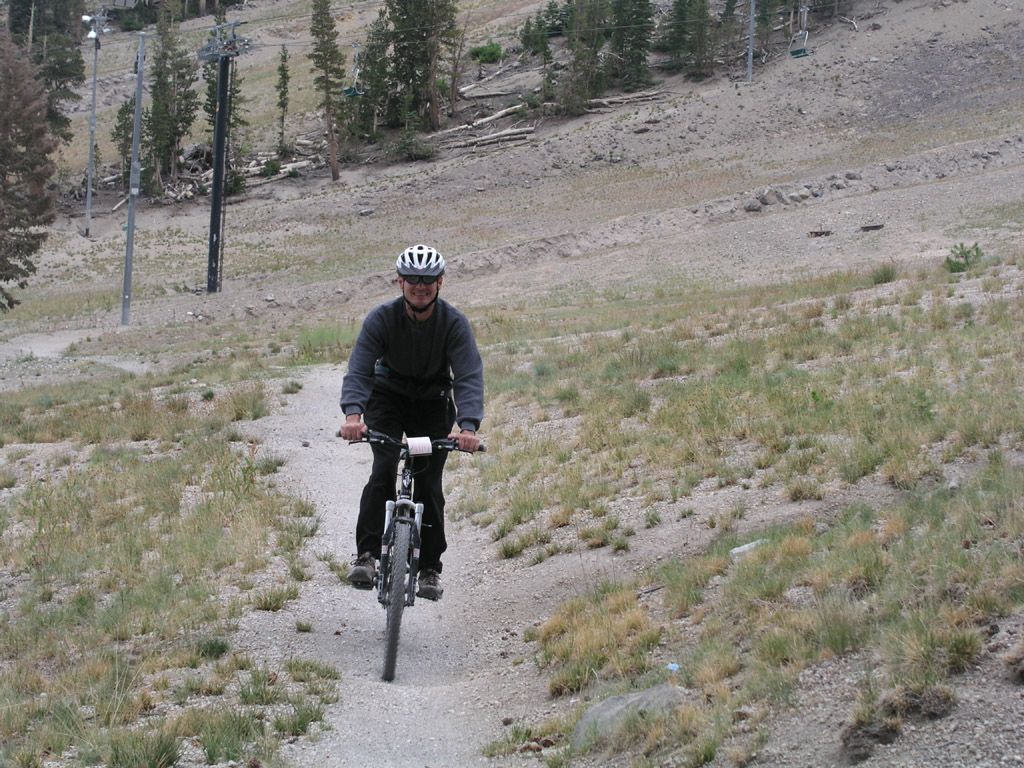 After our second run we header over to Vons for supplies. I found a fresh bright red fillet of wild sockeye salmon, so that was dinner. We grabbed showers at Red's Meadow. The showers are fed by hot springs, but they are antiquated, dark, dank, and filthy, and probably have varieties of mold and mildew seen nowhere else on the planet. You feel as though you're exchanging a layer of trail dust for a layer of full-body athlete's foot.
Prev
Sunday, August 15

Monday, August 16

Next
Tuesday, August 17